The Japanese government, led by Prime Minister Fumio Kishida, took a historic leap when it announced that the defense budget for 2023 would amount to a record 6.8 trillion Yen (US$55 billion) in the face of regional threats.
The country's defense budget hike is part of a contentious National Security Strategy that seeks to double Japan's defense spending to about two percent of the country's gross domestic product (GDP) by 2027.
On its part, Tokyo has said it wants its domestic industry to take part in its military expansion, despite their stated reluctance. However, the historic hike has opened fresh avenues for the global arms industry, which is now keenly looking at Japan's Self-Defense Forces (JSDF) for new deals and exciting collaborations.
Faced with what it believes is an exacerbated regional threat from China and North Korea, the most advanced system at the Japanese disposal is the F-35 Lightning II stealth fifth-generation stealth aircraft. For the F-35 pilot training, the JSDF recently received a pitch from CAE representatives.
A Canada-based training and simulation solutions provider, CAE's pitch is simple: Reduce costly flying time by using CAE's cutting-edge training system to prepare pilots to operate the nation's next-generation platforms, Nikkei Asia reported.
In an interview with Nikkei Asia in Tokyo, Marc-Olivier Sabourin, vice president of CAE's global defense and security division, said that artificial intelligence assists militaries in training their pilots more effectively.
Inside a CAE flight simulator, the digital coach has access to biometrics, such as pulse rates, and where the students' eyes look when they are in the cockpit, Sabourin said. "If the pilot should be looking at the runway but is looking at the instruments or is paying attention to the airspeed, the software will pick up immediately that a mistake is coming."
Those mistakes are fed back to the students, who can train again to elevate their skills. All students will have reached a higher level of proficiency by the time they encounter a real instructor in a classroom, allowing the learning curve to quicken. "We've been able to reduce the time it takes to generate pilots by close to 50%," Sabourin said.
On its part, the Japanese F-35s have been in focus for a while as the country embarks on its massive military modernization spree. Recently, media reports have indicated that the air force might equip its F-35A fighters with Norwegian Joint Strike Missile (JSM).
Not just that, the JDSF is making arrangements to operate Lockheed Martin F-35B Lightning II fighters from its Izumo-class helicopter carrier. For this, the Japan Maritime Self-Defense Force (JMSDF) is reportedly procuring a Joint Precision Approach and Landing System (JPALS).
Japan has essentially taken its fighter pilot training very seriously from the outset. In October 2021, Japan signed a deal with Italy, paving the way for Japanese pilots to undertake Phase 4 advanced training courses in Italy, as then reported by Defense News.
A Case For Digital Training
The cockpit of a fifth-generation fighter, such as the F-35, is loaded with computers that enable the pilot to make split-second decisions regarding potential risks in the environment they are flying through. The best pilots know these risks, which experts say could be the difference between life and death in a conflict.
The next-generation interface of the F-35 Gen III Helmet Mounted Display System gives pilots simple access to a wealth of flying, tactical, and sensor data for improved situational awareness, accuracy, and safety. For an F-35 fighter pilot, split-second decision-making could lead to life or death.
The F-35 is a sophisticated aircraft with complex features. In the words of Billie Flynn, a retired Lieutenant Colonel from the Royal Canadian Air Force (RCAF), "It is a data-gathering spaceship, powered by 8.6 million lines of software code," Flynn said.
CAE made a case for its digital coaching by asserting that the F-35 pilots perform more like mission operators, collaborating with the joint command and interacting with numerous weapons systems instead of fourth-generation fighter pilots.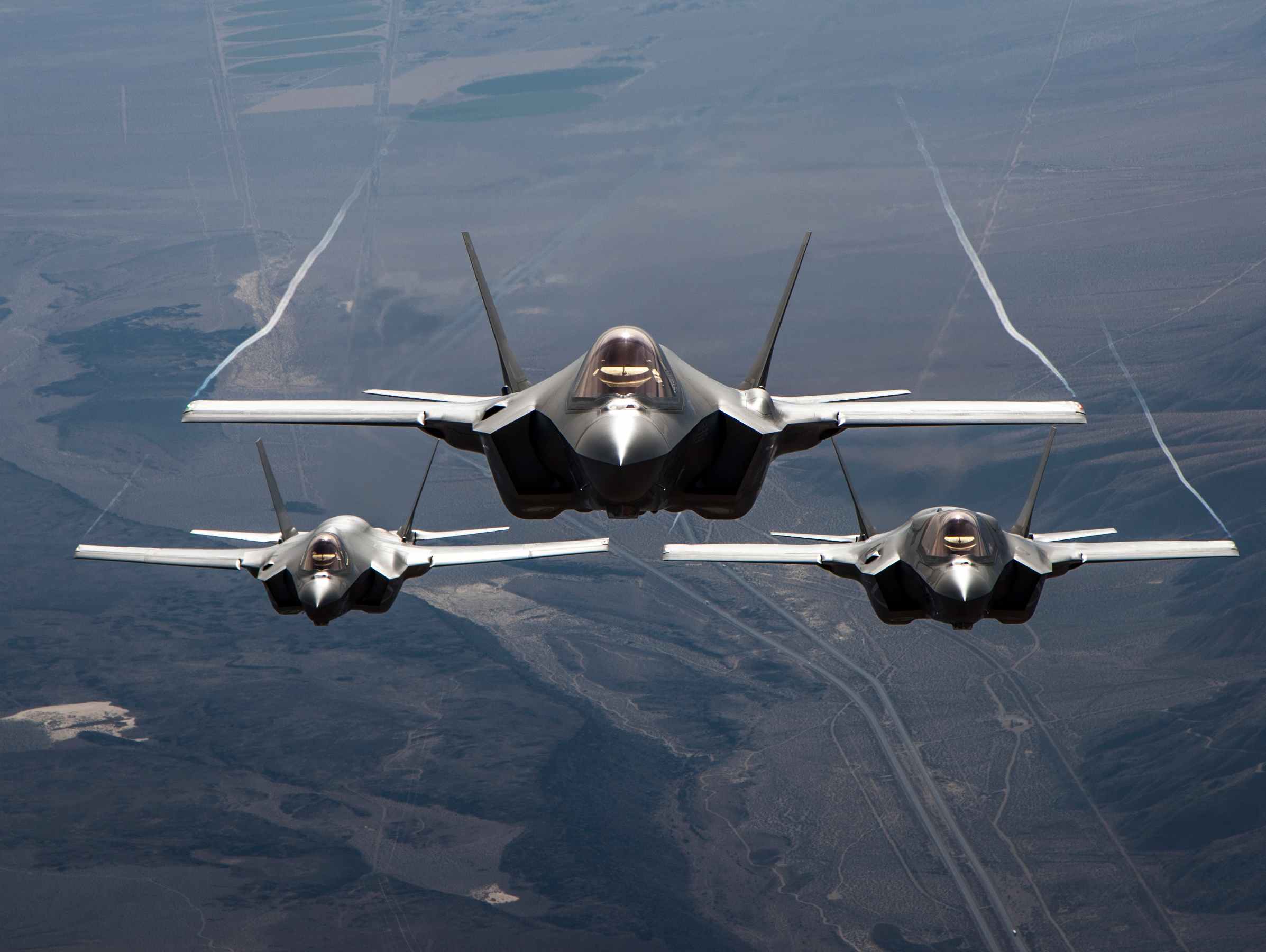 On its part, CAE's Sabourin said that the company saw a clear inflection in Japanese defense. "There's a clear recognition that the level of readiness needs to be increased, and by the budget being put forward, an absolute commitment from this government to support defense forces and the defense industry. We are seeing a desire to open up to the international industry to increase the capability of the country."
It was also noted that there is a "huge opportunity" as Japan's T-7 trainer aircraft, delivered by Fuji Heavy Industries in 2002, approaches retirement. The company said that if the plane were to be changed, there would be an opportunity to modify the training system.
Changing the plane allows an entirely different approach to the training system, Sabourin said. That is why, right now, there's a profound conversation, and that should happen quite swiftly. Barely two to three years are remaining for the T-7.
Matthew Sibree, a former pilot and CAE's managing director of the Indo-Pacific region echoed the sentiment. He explained that the reduced training time made possible by his company's simulators directly influences defense expenses. It costs quite a bit every hour the students fly, he said. "You cannot afford to wait three or four years to train a pilot in the system."
Contact the author at sakshi.tiwari9555 (at) gmail.com