It seems the Iron Dome is passé. The Israeli defense industry has introduced a new family of electronic warfare (EW) systems, claiming it would revolutionize air defense technology.
Until now, the Israeli Iron Dome has been considered one of the most advanced defense systems in the world. The Iron Dome hogged the limelight during the Gaza conflict earlier this year when it successfully intercepted hundreds of rockets fired by Hamas militants.
The latest Scorpius EW systems were revealed by Israel Aerospace Industries (IAI). Scorpius is the world's first electronic warfare (EW) equipment that can concurrently strike several targets across many frequencies and directions.
The main distinction between Iron Dome and Scorpius is that the former is used for hard-kill, while the latter uses soft-kill technology.
The company calls this a groundbreaking next-generation platform based on Active Electronically Scanned Array (AESA) technology that can counter a wide spectrum of targets.
The multi-beam functionality of Scorpius' AESA, according to IAI, enables the system to concurrently scan the whole surrounding region for threats while also deploying narrowly concentrated beams to tamper with various threats across the electromagnetic spectrum.
As per the company, Scorpius can successfully disrupt radar and electronic sensors, navigation, and data connections.
Scorpius boasts unrivaled receiver sensitivity and transmission power (ERP), which greatly outperform legacy EW systems, the company claims. This enables Scorpius to identify several threats of various types at the same time, at considerably larger distances, and respond to each threat with a customized response.
A New Era Of Electronic Warfare
Gideon Fustick, director of marketing for the Intelligence, Communications and EW division of IAI's Elta Systems subsidiary, was quoted by The Warzone as saying that the system can identify anything going on in the sky, even tens or hundreds of targets, and deploy a specific narrow jamming beam to each of them.
Instead of focusing on a single or a few targets, it can now identify, address, and disable multiple targets.
Whereas previous EW systems could only neutralize a single or a few targets, the Scorpius can shoot down anything in the sky and combat many targets at once.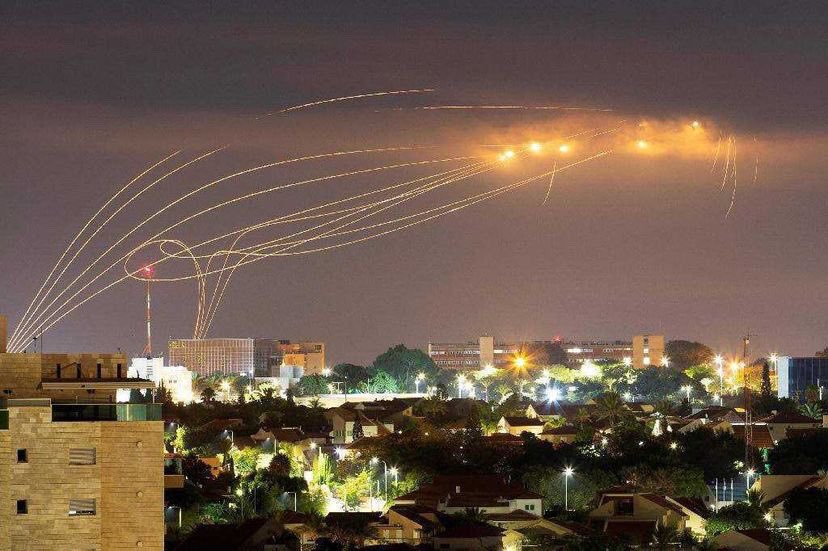 Earlier, users of EW systems had just two choices before the development of such small beams. They could either shoot a single narrow beam throughout the sky in search of a target, which would be extremely difficult, or they could employ a larger beam. However, the larger beam has the disadvantage of catching friendly troops in the same beam.
In addition, Scorpius' user gets a wide effect with minimal collateral interference by combining a large beam to search for potential dangers in all directions and narrow beams to attack such threats. The Scorpius G, the ground version of the system, is meant to defend a fighting arena with comprehensive 360-degree coverage against a range of attacks.
How Does It Work?
The mobile, ground-based Scorpius-G detects and disrupts ground and aerial dangers. The system is excellent for quick vehicle deployment, forming an electronic dome of protection over a large geographic area and offering "soft-kill" air defense.
However, IAI has not revealed the operational range of the Scorpius G system. Gideon Fostick, director of marketing for the Intelligence, Communications and EW division of IAI's Elta Systems subsidiary, claims that threats can be tackled from far further distances than conventional jamming systems can.
In high-density cities or when there are troops in the open, the ability of this system to defend against oncoming threats without using a gun, missile, or even a laser is very crucial.
Although Scorpius G is currently installed on a truck, the system is designed to be very modular, according to the company, and it could be placed at an array of sizes, weights, and complexities on platforms of various sizes and capacities. It employs an AESA system to identify and disrupt threats on the ground and in the air.
The Scorpius N has been designed to defend warships against sophisticated threats such as cruise missiles, drones, and airborne imaging radars. The exceptionally long range of Scorpius allows for early identification and targeting of threats, which is critical for effective naval defense.
On the basis of similar technology, the Scorpius SJ interrupts hostile ground-based and aerial electromagnetic attacks over a vast geographic area.
Lastly, the Scorpius-T, the most recent version of the system, which was announced last month, enables EW training for pilots by simulating a variety of modern air-defense systems from a single platform, facilitating training for fifth-generation aircraft.
Scorpius T made its appearance during the Blue Flag 2021 international air force exercise.