US House Speaker Nancy Pelosi's visit to Taiwan has heightened tensions across the Taiwan Strait. The internet is flooded with videos of China's 'deadly weapons,' including tanks and missiles, moving across the nation. 
Iron Dome – US Army Completes Critical Interceptor Test Of Israeli Defense System; Plans To Deploy Them By September
These videos appear to show the movements of Beijing's mightiest weapons, which could be a warning of serious action against the island and its supporters. The viral videos show armored vehicles and other military hardware being transported into the Fujian Province, just across the Taiwan Strait. 
Due to its location, Fujian would likely be the launching point for a D-Day-style invasion of Taiwan. One video shows China moving its DF-5B (Dongfeng-5B) nuclear-capable intercontinental missile.
However, the video's location and date are unknown. 
The estimated range of the Dongfeng-5B missile is 12,000–15,000 kilometers. The missile is capable of carrying three to eight hydrogen warheads. The DF-5B missile variant first surfaced in 2015. Many experts even called it the Chinese Sarmat.
⚡️A video of the transportation of the Chinese intercontinental missile DF5b was published on social networks.

DF5b has an estimated range of 12,000-15,000 kilometers and can carry 3-8 hydrogen warheads. pic.twitter.com/NiKjYqsCD6

— Flash (@Flash43191300) August 2, 2022
Physically, the DF-5B is the same size as the DF-5A (CSS-4 Mod 2), but it can carry Multiple independently targetable reentry vehicle (MIRVed) warheads. Additionally, the DF-5B has a 300 m CEP (circular error of probability) greater accuracy than its previous versions.
A Twitter user shared the video stating, "A video of the transportation of the Chinese intercontinental missile DF5b was published on social networks. DF5b has an estimated range of 12,000-15,000 kilometers and can carry 3-8 hydrogen warheads."
Separately, over 100 military vehicles are reportedly gathered in Xiamen, Fujian. DF-16 ballistic missiles and Chinese HQ-22 medium- and long-range anti-aircraft missile systems (SAM) can also be seen moving through the streets in different videos.
Another video purportedly displays tank units being transported by trucks from Fuzhou Depot of the People's Liberation Army (PLA) located in the city, which is in Central Fujian. Tanks can also be seen on the city of Xiamen's beaches in a viral video on social media. 
Latest footage circulating on Chinese social media WeChat shows armoured vehicles on the move in the southern Chinese city of Xiamen, as US Speaker Pelosi is reportedly heading to Taipei. pic.twitter.com/ePpJsO2VyM

— Bang Xiao 萧邦 (@BangXiao_) August 2, 2022
In a video, beachgoers are encircled by a line of tanks that are moving forward. It was posted on August 2 and has received 17,000 upvotes on Reddit. Users were surprised to see the heavy force deployment, which has elevated the area to the status of a geopolitical flashpoint. 
A Reddit user wondered, "Can you imagine your sand castle being destroyed due to geopolitics?" Another person said, "The show of force is more for their civilians than it is for Taiwan."
A resident of Xiamen told the South China Morning Post (SCMP) that since Sunday, he had seen several military vehicles of different types enter the city and travel towards its main ring road.
EurAsian Times reached out to Jay Maniyar, an expert on East Asia and Research Fellow at the Defence Research and Studies, to learn more about these activities, particularly whether Beijing is deploying these weapons or is it merely a larger propaganda piece.
Maniyar explained that "China has breached the conflict line through airplane sorties and has deployed ships in the Taiwan straits because of Pelosi's visit. Taiwan's ADIZ has been violated by 27 PLAAF fighter planes on August 3."
He further says, "this clearly isn't part of mere propaganda but is essentially propaganda in action. China sees Taiwan as nothing but its own territory. Any move by a foreign power such as the US will draw Chinese ire and action."
PLA Takes Unprecedented Actions?  
The Chinese People's Liberation Army (PLA) carried out joint military drills, including a joint blockade, sea assault, and land and air combat training. After the exercises began on August 2, they utilized cutting-edge weapons, such as J-20 stealth fighter aircraft and DF-17 hypersonic missiles. 
The state media described the exercises as unprecedented because of reports that the PLA is expected to fire conventional missiles over Taiwan for the first time. The Global Times also noted that "PLA forces will enter an area within 12 nautical miles of the island, and the so-called median line will cease to exist."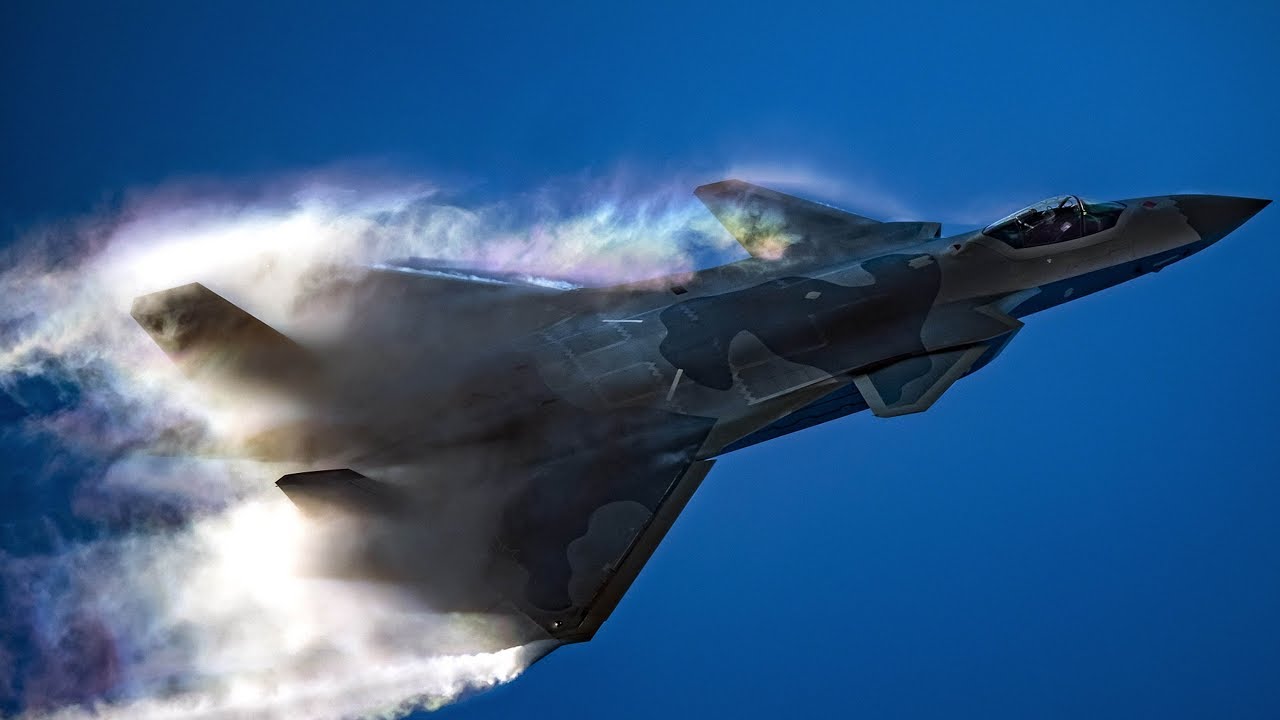 Chinese mainland military expert Zhang Xuefeng told the Global Times, "If the conventional missiles of the PLA were to be launched from the mainland toward the west of Taiwan and hit targets to its east, this means that the missiles would fly over the island, which is unprecedented."
He also noted that five of the drill zones are located east of the median line of the Taiwan Straits, which means that the PLA is actively refuting the line's existence.
During these exercises, the PLA completely encircles the island to show how the Chinese mainland has complete control over the Taiwan issue. The PLA Eastern Theater Command organized Joint blockade, sea assault, land attack, and air combat drills.