A Russian spy plane was spotted approaching Germany's airspace over the Baltic Sea, prompting Berlin to scramble two Eurofighters amid rising tensions between Europe and Russia.
The Russian spy plane, IL-20 Coot-A (reconnaissance aircraft), was intercepted on Saturday in international airspace off the German Baltic Sea island of Ruegen. The German Air Force responded by dispatching two Eurofighters from Laage Airbase in Mecklenburg, Western Pomerania.
"A Russian IL-20 Coot-A (reconnaissance aircraft) was intercepted by our Quick Reaction Alert (QRA) over the Baltic Sea at the weekend, with two Eurofighters scrambled from Laage," the German forces in NATO said.
The two fighter planes escorted the Russian spy plane out of German territory without incident due to the rapid response.
Unser täglich Brot: Der Einsatz für einen sicheren Luftraum über ?? und der @NATO. Eine ?? IL-20 Coot-A (Aufklärer) wurde von unserer Quick Reaction Alert (QRA) am Wochenende über der Ostsee abgefangen. Per Alarmstart flogen die zwei Eurofighter aus Laage raus. #StrongerTogether pic.twitter.com/tShtBU3TPZ

— Team_Luftwaffe (@Team_Luftwaffe) May 3, 2022
The development comes after a similar event in which a Russian plane breached Swedish and Danish airspace, causing both countries to summon Russian ambassadors to explain the incident. 
A Russian AN-30 propeller plane allegedly crossed Swedish airspace on Friday evening. According to the Swedish Defense Ministry, the aircraft flew east of Bornholm, a Danish Baltic island, before heading for Swedish territory.
Previously, four Russian fighter planes had breached the airspace over Sweden at the beginning of March. The act was described as "completely unacceptable" by the Swedish Ministry of Defense in Stockholm.
Defense Minister Peter Hultqvist stated the airspace violation was "very inappropriate." 
As the conflict in Ukraine enters its 70th day, European countries and NATO allies have steered clear of confrontation with Russia. However, such incidents raise the real possibility of escalating conflict.  
The Treaty of the Open Skies, which both Russia and the US were members of before the invasion of Ukraine, enabled unarmed reconnaissance planes to fly above member nations overtly.
The United States and Russia have exited the agreement, leaving 32 countries to follow it. Under then-US President Donald Trump, Washington declared its withdrawal from the agreement in November 2020, accusing Moscow of "violating" its terms. When Russia left in December 2021, it contended that the US was solely to blame for the treaty's collapse.
Russia's foreign ministry then said, "Responsibility for the deterioration of the Open Skies regime lies fully with the United States as the country that started the destruction of the treaty."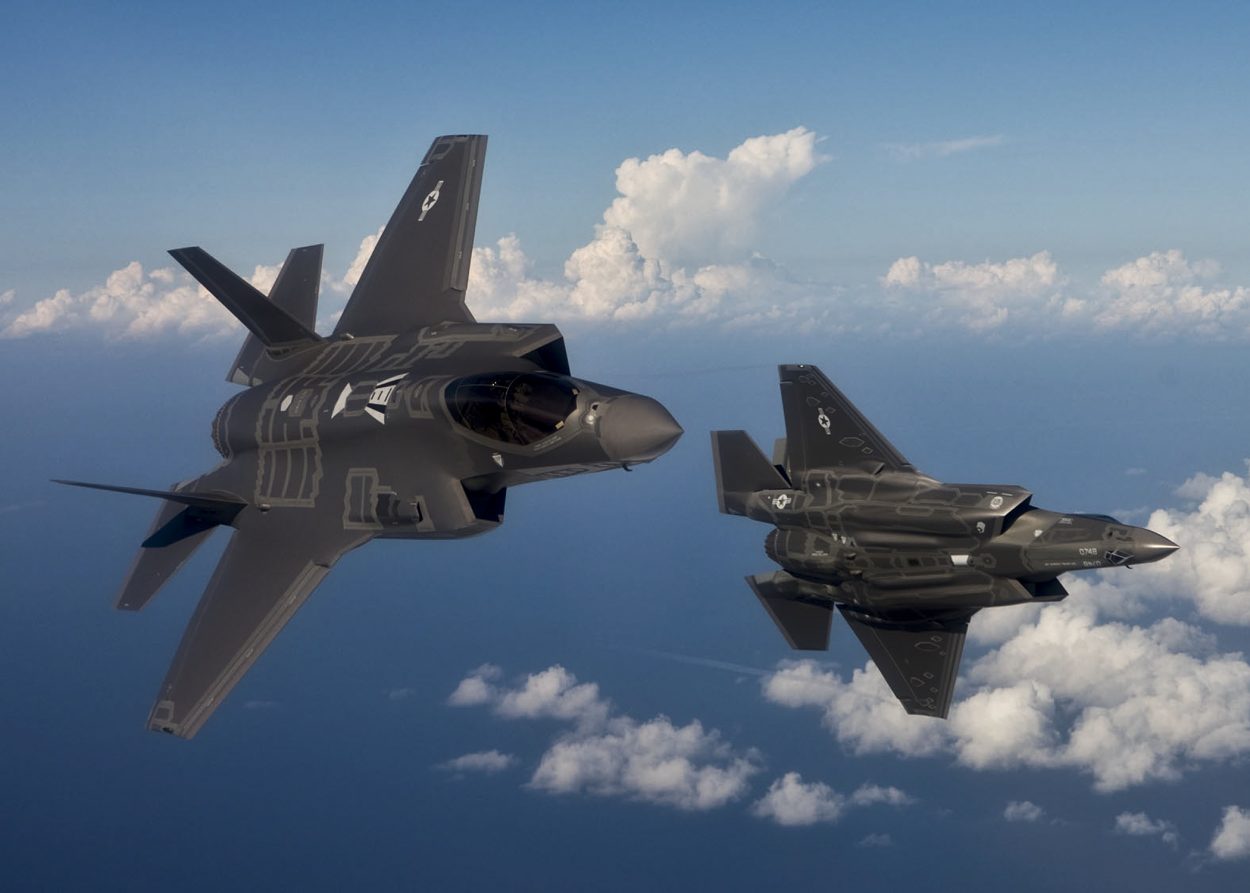 NATO Air Policing missions
The enhanced air policing mission, according to NATO, is part of a broader set of steps taken in response to Russia's 2014 annexation of Ukraine's Crimean peninsula. It entails maintaining a constant presence of fighter aircraft and crews ready to respond to potential airspace infractions.
NATO allies have also been focusing on boosting their air policing missions in the aftermath of Russia's invasion of Ukraine. On 29 April, NATO's Allied Air Command said that the alliance's fighter jets stationed in the Baltic and the Black Sea regions have scrambled "multiple times over the past four days" to track and intercept Russian aircraft near alliance airspace.
Allied fighters from ???????? in the Baltic Sea region and ???? in the Black Sea region have scrambled multiple times over the past four days in response to Russian ?? aircraft near Alliance airspace

Read more: https://t.co/0K7LCZ2V9A pic.twitter.com/E6SxD4eYUK

— NATO Air Command (@NATO_AIRCOM) April 29, 2022
Russian military aircraft often "do not transmit a transponder code," making it hard to determine their location and altitude. According to NATO, Russian Air Force pilots do not file a flight plan or interact with air traffic controllers, leading to an increased risk to civilian aircraft.
NATO's fighter jets patrol the skies "round the clock" and are prepared to scramble in the event of suspicious or unexpected flights near its Allies' airspace. Since Russia started an all-out invasion of Ukraine, fighter jets from Poland, Denmark, France, and Spain have intercepted Russian fighter jets many times.
Furthermore, the US military has also sent several aircraft to NATO-supported installations in Estonia, Latvia, Lithuania, and Romania, including dozens of AH-64 Apache helicopters and F-35A Lightning II and F-15 Eagle fighter fighters.
On 2 May, the US deployed Eight fifth-generation F-35A Lightning II jets from the Vermont Air National Guard's 158th Fighter Wing to Germany to continue NATO's expanded air policing role along the Eastern flank.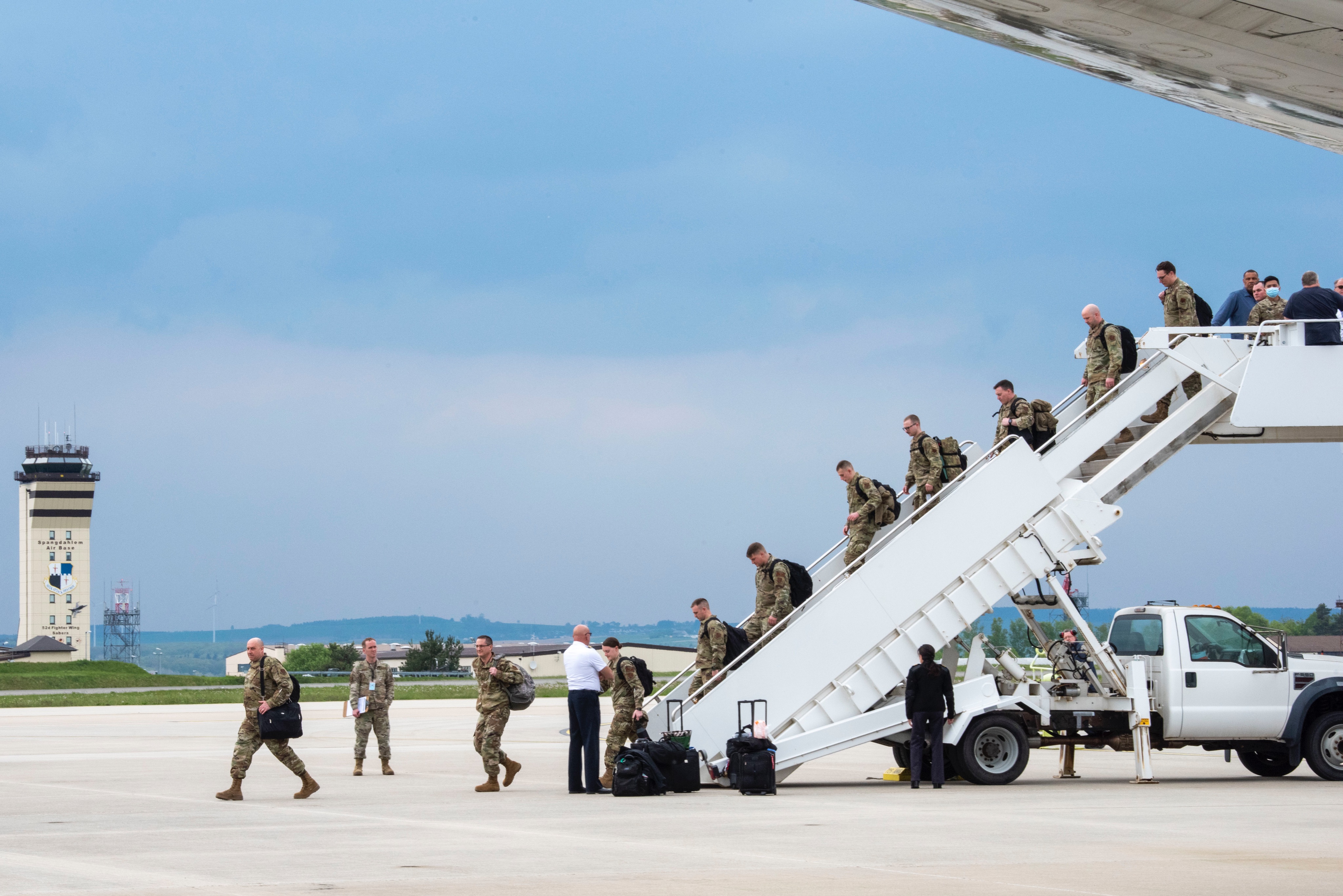 The Vermont Air National Guard, the country's first guard unit to pilot the F-35, is also making its first overseas deployment with the Air Force's newest jet.
The deployment comes just months after the Vermont National Guard finished switching from F-16 fighter planes to F-35s, which began arriving in Vermont in September 2019.
"We're there to defend NATO," said F-35 pilot Lt. Col John "Rocky" MacRae, a squadron commander within the Vermont Guard's 158th Fighter Wing. "We're not there to be aggressive or start anything. We're there to posture in defense of NATO and support our allies."
The Vermont aircraft in Europe are replacing F-35s from Hill Air Force Base in Utah. Utah's F-35s arrived in Europe in February, right before Russia invaded Ukraine.
Nonetheless, in the face of increasing danger from Russia, such operations ensure the member countries' aerial defense.