NATO allies have condemned the Russian invasion of Ukraine in one voice. However, divisions persist on matters of energy trade and the extent of sanctions to be imposed on Moscow.
However, in an astounding revelation, it has been learned that some NATO allies have been covertly supplying arms to Russia.
According to an EU report, France and Germany provided Russia with €273 million ($295.4 million) in military hardware that is now likely being used in Ukraine, English Daily Newspaper The Telegraph has revealed.
Despite an EU-wide embargo on arms supplies to Russia imposed in the aftermath of Russia's 2014 annexation of Crimea, the two powerful NATO allies delivered bombs, rockets, missiles, and guns to Moscow.
Both France and Germany were mediating between Russia and Ukraine after the Crimean annexation under the Minsk Agreement.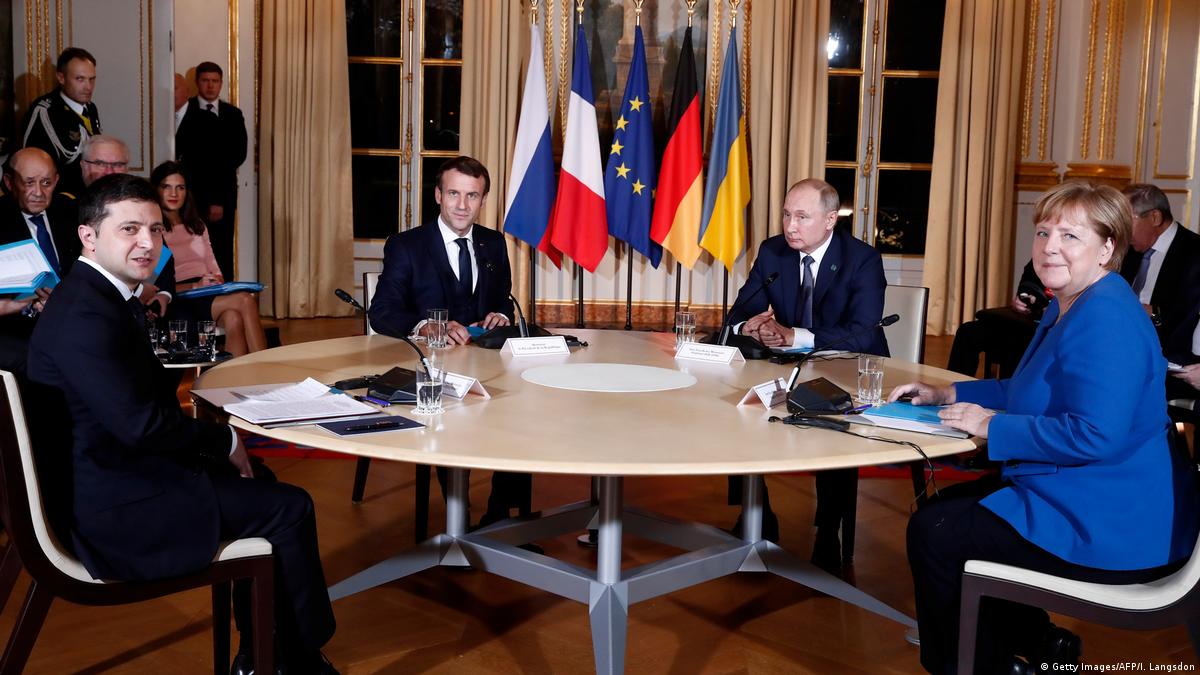 After it was discovered that at least ten member states exported around €350 million ($378.6 million) in hardware to Vladimir Putin's regime, the European Commission was compelled to close the loophole.
German and French companies accounted for 78 percent of the total military export.
Ukrainian President Volodymyr Zelensky had earlier accused former leaders of France and Germany, Nicholas Sarkozy and Angela Markel for giving concessions to Russia and denying Ukraine an opportunity to join NATO, France 24 had reported.
He was speaking at the anniversary of the 2008 NATO meeting in Bucharest, where it was first promised a membership.
About eight years ago, the EU outlawed the direct or indirect sale, supply, transfer, or export to Russia of arms and related material of all types, including weapons and ammunition, military vehicles and equipment, paramilitary equipment, and spare parts.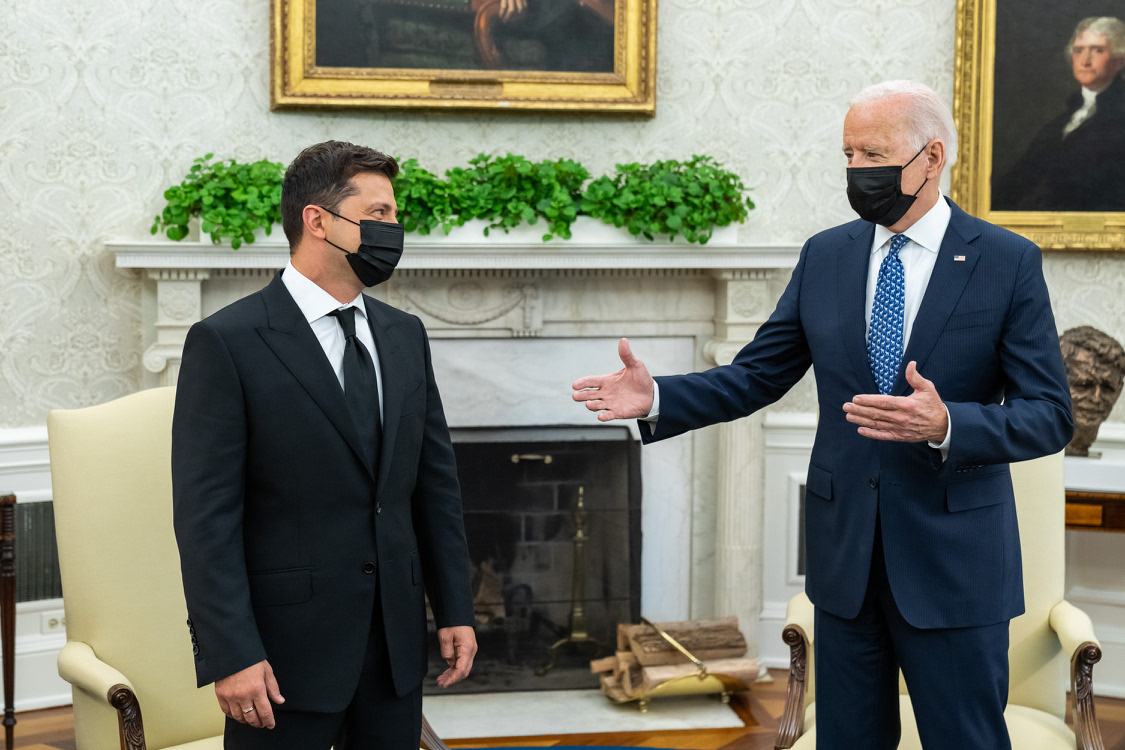 However, despite the prohibition, countries were able to sell hundreds of millions of dollars worth of equipment to Russia taking advantage of a loophole that allowed contracts signed before August 1, 2014, or subsequent contracts that would help close those agreements, to continue.
How France and Germany Befooled The EU
German Chancellor Olaf Scholz has shown reluctance in arming Ukraine with high-powered and lethal weapons for fear of retaliation from Russia. However, the European community which is already mobilizing cutting-edge equipment for Ukraine is unconvinced.
Under pressure, Germany had to pull the plug on the Nord Stream II pipeline but it now seems to be drawing a line.
Criticism of Berlin has grown tremendously after it was revealed that German companies had used a loophole in an EU embargo on arms exports to Russia, selling "dual-use" equipment to Moscow for €121 million ($130.1 million), including guns and special protection vehicles.
Ukrainian ambassador to Germany accused Berlin of arming Russia while refusing to send military equipment to Ukraine. In 2020 alone Germany sold €366 million of dual use goods to Russia. These can be used for military purposes. German policy in the Ukraine crisis is shameful.

— Alan Sked (@profsked) February 13, 2022
Interestingly, Germany had earlier taken advantage of the loopholes in the EU embargo regime against China to supply MTU engines for its submarines. It was not too long ago that it clarified that it was not doing any business with China anymore, as previously observed by the EurAsian Times.
Berlin justified its use of an ambiguity in the EU's 2014 arms embargo, saying that the products were only delivered after the Kremlin promised they would be used for civilian purposes rather than military ones.
On the other hand, as part of 76 export licenses, France was also determined to be liable for shipments worth €152 million ($164.4 million) to Russia. Using a loophole in the EU embargo, Paris permitted exporters to complete contracts signed before 2014.
Along with bombs, rockets, and torpedoes, French companies delivered thermal imaging cameras, as well as navigation systems for fighter aircraft, attack helicopters and Russian tanks.
Since the Russian invasion began on February 24, the EU has imposed additional limitations on dual-use item exports to Moscow, effectively shutting the loophole. However, the exemption on previously agreed-upon weaponry sales to Russia was not revoked until the bloc's fifth package of sanctions.
When it became clear that weapons were still flowing into Russia, envoys from Poland and Lithuania worked to alter the original 2014 arms embargo language earlier this month.
According to data from the European Commission, EU members sold Russia €39 million ($35.7 million) in weaponry and ammunition last year as the Kremlin prepared for its invasion of Ukraine.
Countries often cite the "Grandfather Clause" to evade the embargos set by organizations, something that France has chosen as an escape from this situation. A grandfather clause is a provision that allows an old rule to apply to some current instances while a new rule applies to all future cases.
It is pertinent to note that France goes to the second round of polling soon and these revelations might have some impact on the voting patterns across the French population.
NATO Divided Over Russia?
Even though NATO countries have unanimously condemned the Russian invasion of Ukraine and Russia's use of brute force and war crimes, there is no perfect agreement among the allies on the extent of sanctions that should be imposed on Russia.
Some countries like Hungary have openly stated that they would not support more sanctions on Russia that would dent its own economy.
Further, even as the US, the UK, Canada and Australia have completely banned oil purchases from Russia, several European countries have continued to buy the Russian oil which has led to an uptick in supply. However, this could be expected to be sized down in the coming days.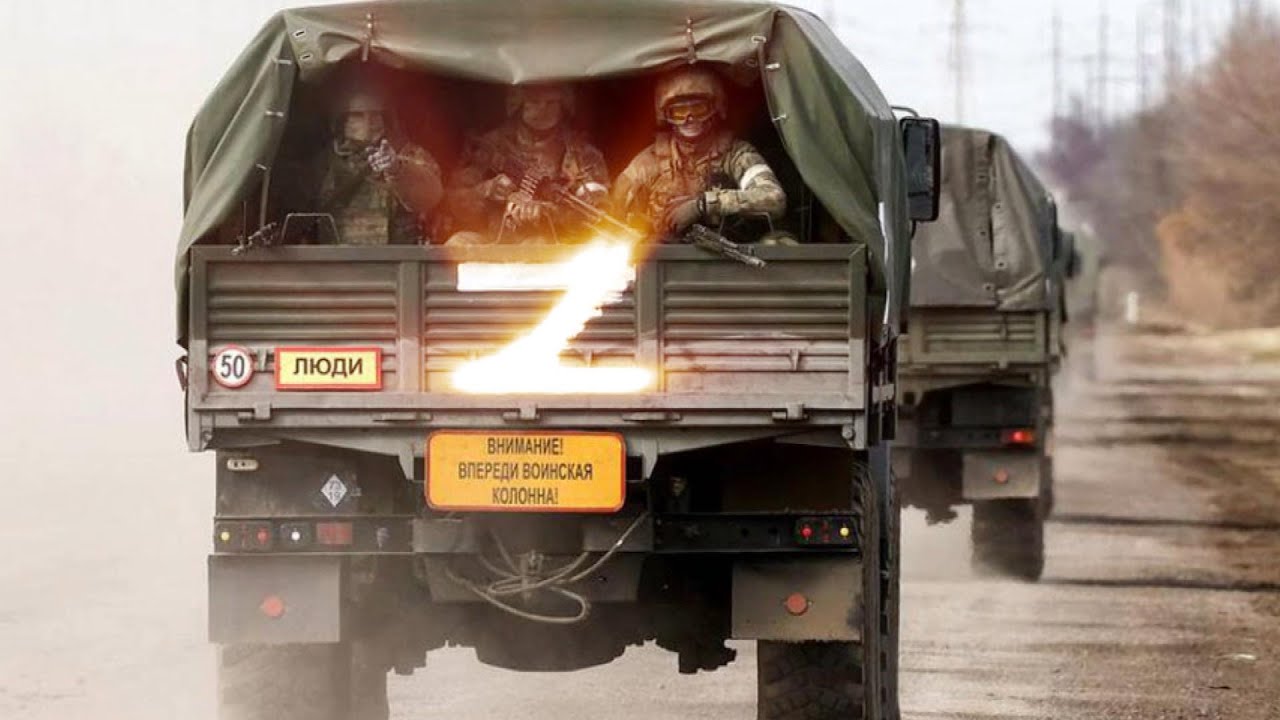 The fact that France and Germany chose to supply arms to Russia despite largely acknowledging the insurgency fueled by Russia in the Donbas region is telling of Moscow's role in international integration, trade and defense relationships. However, these same weapons would now be used by the Russian troops in Ukraine.
Tobias Ellwood, the chairman of the Commons defense committee, believes that at the June NATO meeting in Madrid, all member states should announce that they will not be transferring armaments to Russia.
"If we agree Russia now presents an existential threat to European security, then there is no excuse for any European country to continue supplying Russia arms," he said.
The Russian assault in the Donbas region has intensified manifold in the last few days as it prepares to seize the region from Ukraine. Even as military aid keeps pouring from some NATO states, there is a challenge for the allies to put their own house in order and ensure consensus to avoid public embarrassment and Ukraine's ire.