NASA has asked a Boston-based auction firm, RR Auction, to pull the plug on the sale of moon dust collected during the 1969 Apollo 11 mission.
The moon dust was later fed to cockroaches as part of an experiment to determine the impact of lunar dust on terrestrial life. The material, a NASA lawyer, said in a letter to the auctioneer, still belongs to the federal government.
"All Apollo samples, as stipulated in this collection of items, belong to NASA, and no person, university, or other entity has ever been given permission to keep them after analysis, destruction, or other use for any purpose, especially for sale or individual display," said NASA in a letter on June 15.
The letter read – "We are requesting that you no longer facilitate the sale of any items containing the Apollo 11 Lunar Soil Experiment (the cockroaches, slides, and post-destructive testing specimen) by immediately stopping the bidding process."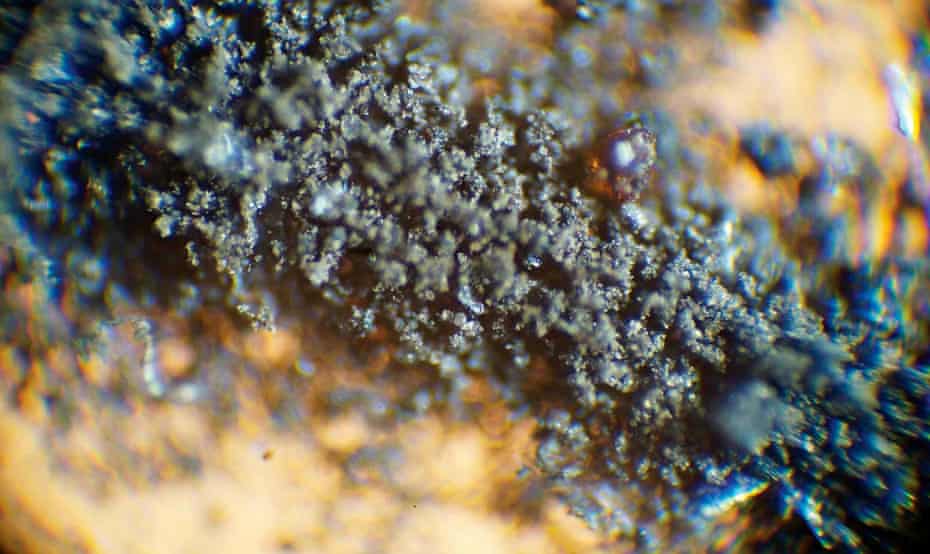 The material in question included a vial with about 40 milligrams of moon dust and dead remains of three cockroaches that were expected to sell for at least US$ 400,000, which has now been pulled from the auction block, according to RR Auction.
There was another letter dated June 22 from a NASA lawyer which asked the auction company to work with the current owner of the material to return it to the federal government.
All Samples OF Moon Dust And Related Artifacts Are Government Property
Between 1969 and 1972, NASA astronauts brought back 842 pounds (381.92 kg) of lunar material, some of which, through a series of circumstances that also involved fraud and theft, have gotten into the hands of few private individuals.
NASA has long maintained that these people illegally possess government property. Over the years, the space agency has gone to great lengths to reclaim its lunar samples.
For example, in 2011, NASA seized a rice-size moon rock embedded in a paperweight from a 74-year-old woman in a Denny's Restaurant in Riverside, California, who claimed that Neil Armstrong gave it to her husband in the 1970s.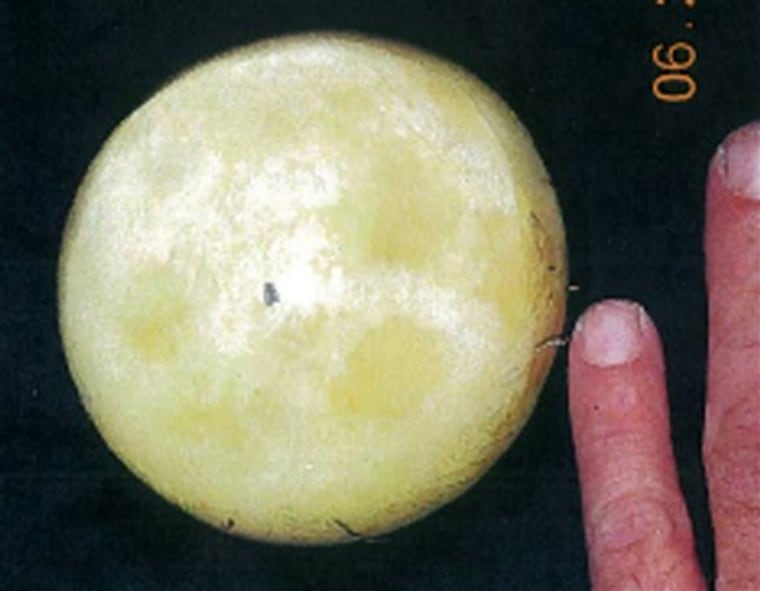 However, there does not seem to be any false play in this particular case of the cockroaches and the moon dust that was fed to them.
Per the reports, these items were brought to the University of Minnesota, where entomologist Marion Brooks dissected and studied the cockroaches to determine if the lunar rock threatened terrestrial life.
She found no evidence that the moon dust was toxic or caused any ill effects on the cockroaches, according to a story published by the Minneapolis Tribune in October 1969.
"I found no evidence of infectious agents," Brooks told Minneapolis Tribune.
However, the moon dust and the cockroaches were never returned to NASA, and Brooks died in 2007, after which her daughter sold these items in 2010, and now they are up for auction by a consignor whose identity RR Auction has not divulged.
"NASA has a track record of pursuing items related to the early space programs," although they have been inconsistent in doing so, said Mark Zaid, an attorney for RR Auction. By its admission, NASA acknowledged in one of its letters that it did not know about the previous auction of the cockroach experiment items.
"We have worked with NASA before and have always cooperated with the US government when they lay claims to items," Zaid said. "At the end of the day, we want to act appropriately and lawfully."
For the time being, RR Auction is holding on to the lunar material in question, but ultimately, it is up to the consignor to work something out with NASA, he said.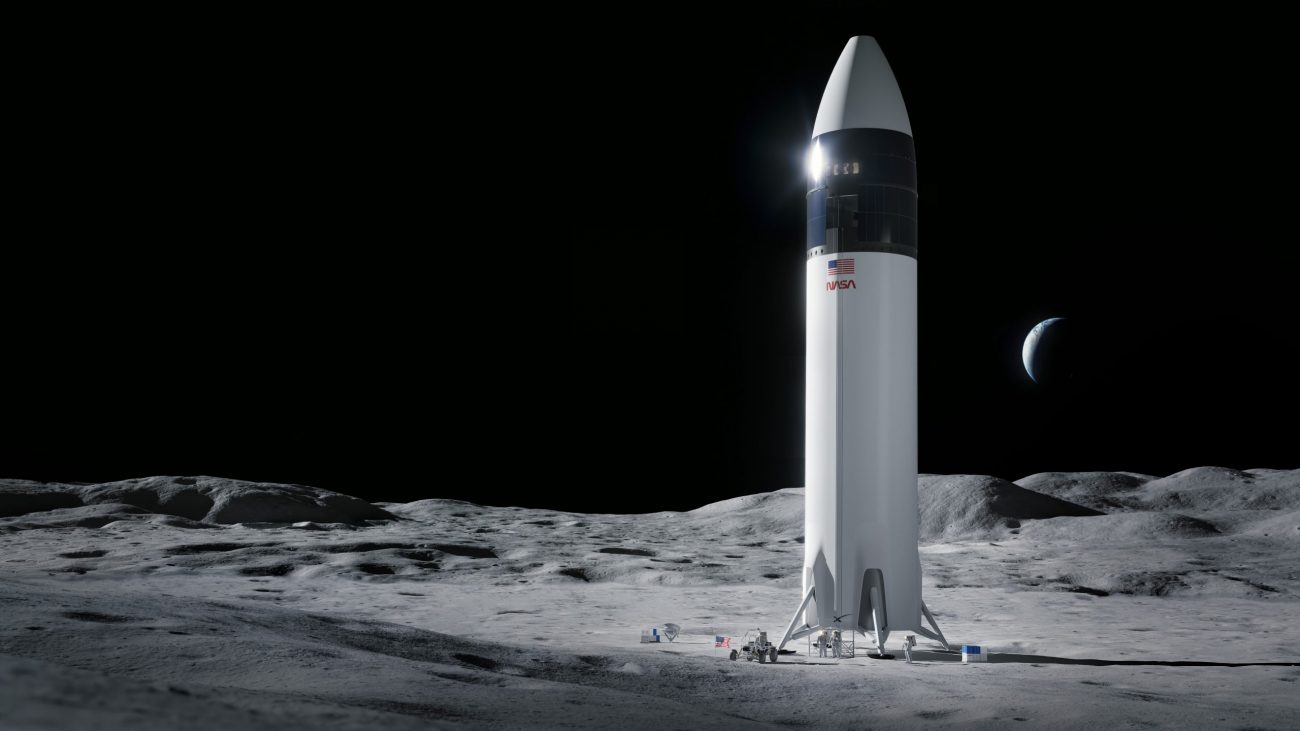 'Moon Dust' Collected By Armstrong Sold Off
The news comes shortly after a pinch of moon dust collected by Neil Armstrong himself in 1969 was sold off in April for half a million dollars by a London-based Auction firm, Bonhams.
They said it was the first time a contingency sample from Apollo 11 was sold legally at auction. Usually, NASA claims complete ownership of all lunar material.
Neil Armstrong, while standing on the lunar module's ladder, described the ground's strange texture to the Apollo Mission Control Center in Houston, Texas, according to National Geographic.
"It's almost like a powder," Armstrong said.
Ten minutes later, he scooped up a mound of this moon dust – the first sample ever collected from an extra-terrestrial surface. However, the lunar dust has one peculiar property it is incredibly sticky.
It is because the moon's surface, in the absence of any air cover, is blasted by solar winds that impart an electrostatic charge to the fine-grained lunar dust. It causes the dust to stick to everything, such as the astronauts' boots, gloves, suits, cords, tools, etc., giving them a tough time.
When Armstrong picked up the first sample of moon dust and placed it inside a Teflon bag, fine grains coated the bag's exterior. The bag was put inside another cloth bag to bring it back to Earth.
It was from the seams of this cloth bag that the dust sold in April by Bonhams was collected, and even this tiny amount of moon dust was a subject of a years-long legal battle between NASA and a woman from the state of Illinois.
Years Of Controversy
Several decades later, the outer cloth bag was donated to the Cosmosphere space museum in Hutchinson, Kansas, but shortly after that, the bag went missing.
As it turned out, the museum director, Max Ary, had been selling off museum artifacts alongside his personal collection to profit from them. He was sentenced to three years in prison and fined US$ 132,000 on convictions of fraud, theft, and money laundering.
Federal investigators searched Ary's personal collection, which turned up additional artifacts, including this cloth bag. However, according to National Geographic, officials didn't realize the bag's importance due to a mix-up in catalog numbers.
To help pay for Ary's fines, US Marshall sold this bag in an online auction and Nancy Lee Carlson of Inverness, Illinois, won the bag for just $995.
She then sent the bag to NASA's Johnson Space Center for authentication. To her surprise, the space agency determined that the bag was genuine. Even the dust inside matched the characteristics and composition of the first moon sample brought back by the Apollo 11 crew.
However, NASA refused to return the bag, arguing it belonged to the government. After this, Carlson sued the agency for its return, and much to NASA's dismay, a judge ruled in her favor because she had legally bought it.
She then auctioned off the bag in 2017 for $1.8 million. Later, it turned out that the bag had been cleaned, leaving a few traces of moon dust in NASA's possession which, according to Carlson, prevented her from selling the bag for its originally estimated value. So, she sued NASA again!
During an inspection, NASA scientists used tiny pieces of carbon tape to collect lunar dust from the bag and then mounted it onto a series of small aluminum discs, which the agency kept to itself.
After Carlson sued the agency for damaging the bag and holding on to some dust from its inside, NASA settled with her, returning five out of six aluminum discs with the dust.
It was these discs that Carlson listed with Bonhams that were sold to an anonymous buyer in April for a total of US$ $504,375, finally bringing an end to a years-long saga of fraud, mistaken identity, and a series of legal battles surrounding a mere pinch of NASA's 'Moon Dust.'