China has voiced discontent regarding the United States' crackdown on individuals and businesses training Chinese military aviators. 
The US and its allied countries have been working to thwart China's efforts to enlist ex-military aviators to train China's next generation of pilots. 
In a memo dated September 5 but widely circulated on September 8, General Charles Brown issued a stern warning to its members, urging vigilance against offers to work with firms engaged in training Chinese military pilots, reported The Washington Post.
Brown, the Chief of Staff of the US Air Force, called upon airmen to promptly report any instances of themselves or colleagues being approached or recruited to provide training to foreign armed forces.
In his message, Brown emphasized the significance of this issue for national security, stating, By essentially training the trainer, many of those who accept the contracts with these foreign companies are eroding our national security."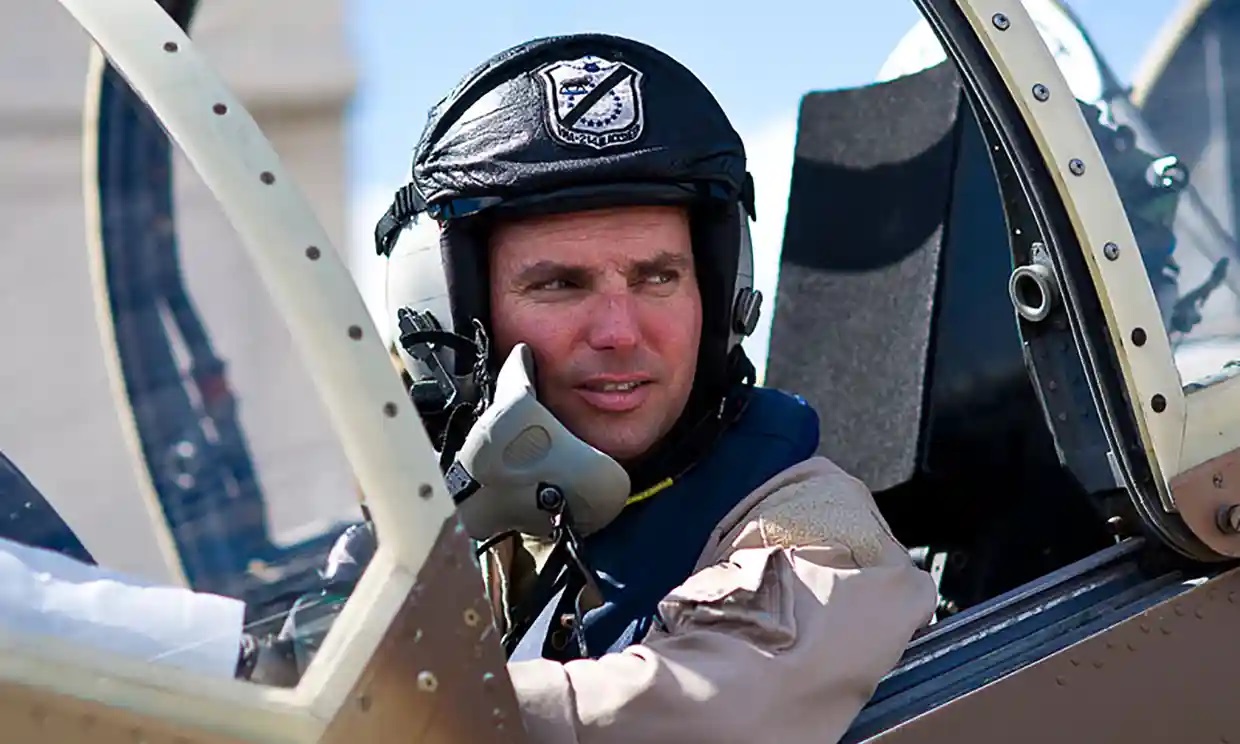 General Brown highlighted the overarching objective of these companies, which is to enhance the skills and capabilities of Chinese pilots by leveraging the expertise of NATO-trained service members. 
One of the most widely known instances involves Daniel Duggan, a former US military pilot who faced allegations of aiding in training Chinese military aviators without the requisite licensing. 
Duggan, who resides in Australia, was apprehended there in 2022 and is currently contesting his extradition to the United States. 
In response to the memo, Chinese Embassy spokesman Liu Pengyu issued a statement emphasizing the importance of respecting the lawful business operations conducted by relevant companies. 
He urged the United States to avoid making broad generalizations, misusing the concept of national security, and tarnishing the reputation of these relevant companies.
Additionally, Liu Pengyu pointed out that some US officials have quickly accused China of smearing the routine exchanges and collaborations between China and the US in recent years. 
Pengyu mentioned that such actions are counterproductive and do not contribute to the constructive evolution of China-US relations.
However, the spokesperson for the Chinese Embassy in Washington did not dispute General Brown's assertions. 
Nonetheless, the move represents the Pentagon's most explicit effort to address and counter what US officials have described as a proactive strategy by Beijing to exploit international companies that employ Americans to impart advanced military skills and tactics.
West Countering China's Attempts To Recruit Western Pilots
Multiple media reports disclosed that there have been concerted efforts by the Chinese to recruit and, in certain instances, effectively enlist the services of pilots from the United States, the United Kingdom, Germany, Australia, Canada, and New Zealand. 
These recruitment efforts aim to gain a deeper understanding of Western air forces' tactics and operational expertise, ultimately assisting China in developing countermeasures against them.
The Pentagon's advisory to American personnel and veterans arrives amidst a growing concern among senior leaders within the department, who have designated China as the foremost "pacing threat" to the United States.
This heightened apprehension stems from Beijing's significant strides in military capabilities and its endeavors to extend its global presence and exert influence on a worldwide scale.
Furthermore, this new warning aligns with a previous action taken by the US government in June, when it imposed sanctions on numerous companies worldwide due to their alleged affiliations with the Chinese government.
Among these blacklisted entities were several aviation training companies, underscoring the US government's increasing scrutiny of such firms in light of evolving geopolitical dynamics.
Among the entities subject to these sanctions are Frontier Services Group, a state-owned Chinese company founded by Erik Prince, the former leader of Blackwater Worldwide, and the Test Flying Academy of South Africa. 
The latter had come under scrutiny following reports that it had enlisted Western military pilots to provide training for Chinese aviators.
In June, Frontier Services Group denied using US military personnel for Chinese pilot training, while the Test Flying Academy of South Africa expressed disappointment with the USA's decision and claimed that larger American companies are also involved in training Chinese pilots. 
Nevertheless, despite ongoing disputes between the two nations concerning national security and economic issues, both countries are concurrently engaged in efforts to maintain open communication channels to prevent unintended conflicts.