Ordinary citizens in Ukraine who have taken up arms against the Russian invaders may take their cue from this Southeast Asian nation.
For several months, civilian militias in Myanmar, collectively called People's Defense Forces (PDFs), have been fighting a guerrilla war against the country's year-old military regime. 
It is pertinent to mention that the Myanmar military had staged a coup on February 1, 2021, overthrowing a democratically-elected government of the National League For Democracy (NLD).
NLD leader, Nobel laureate Aung San Suu Kyi, President U Win Myint, cabinet ministers, the chief ministers of many states, opposition leaders, writers, and activists were detained.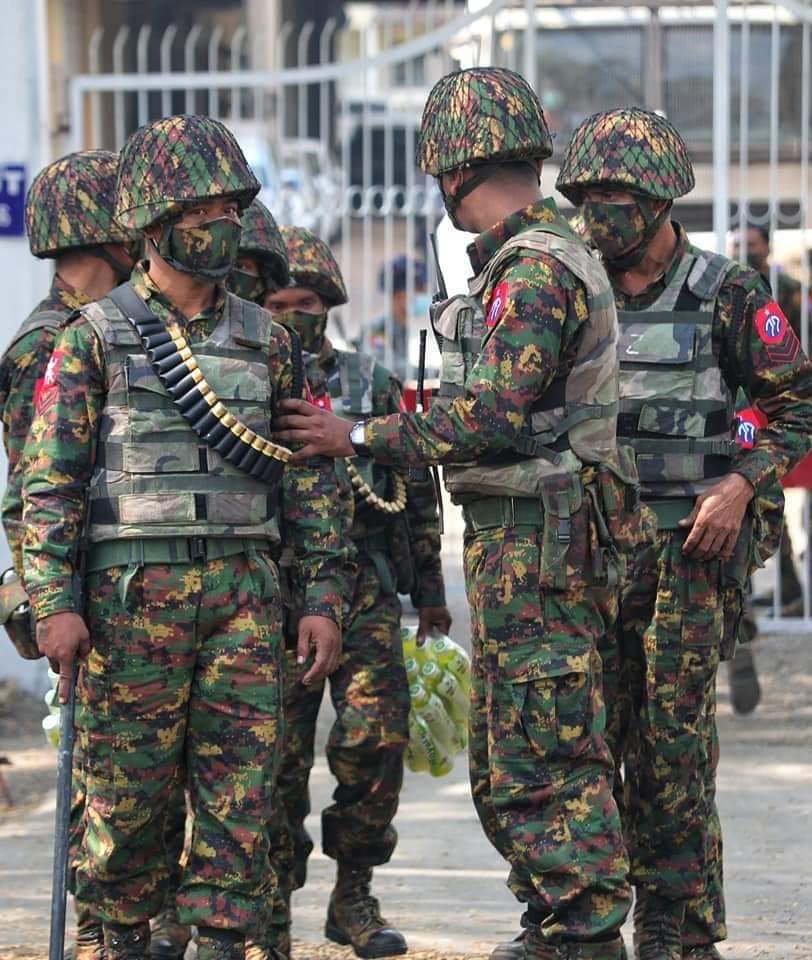 This sparked massive protests across the country and the armed forces launched a brutal crackdown. Since last year's coup, junta forces have allegedly killed 1,585 innocent civilians (as of Feb. 28, 2022) and arrested more than 12,000 people, according to Assistance Association for Political Prisoners, a monitoring group.
How PDFs Operate
In the wake of the coup, NLD lawmakers and their ethnic allies formed a parallel 'National Unity Government' to challenge the junta regime's legitimacy. Additionally, they formed an armed wing called People's Defense Force (PDF), comprising hundreds of civilian resistance groups from across the country. 
Unlike regular military operations, PDFs are resorting to guerrilla warfare. They launch deadly hit-and-run strikes, plant bombs at military targets, shoot regime-appointed officials and collaborators, ambush junta troops. The regime has branded these armed civilians as terrorists.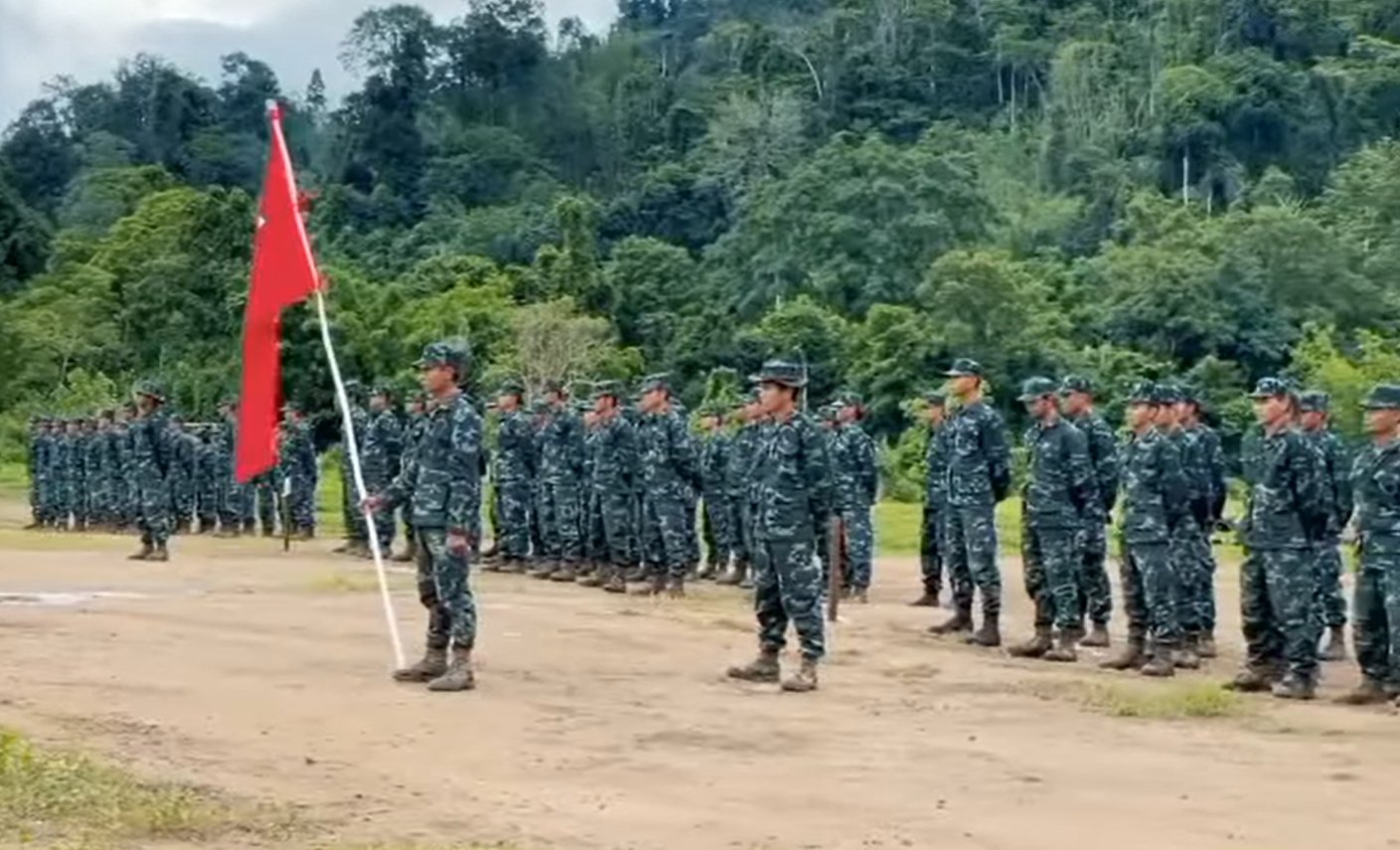 A new report by Voice of America (VOA) claims that PDFs are receiving "hundreds of thousands, possibly millions, of dollars" as financial aid from ethnic minority communities from Myanmar in the United States and elsewhere.
"Without their support, it would be very difficult for us," Timmy Htut, general secretary of the Chinland Joint Defense Committee, told VOA. The committee coordinates with 16 PDFs representing each of the nine townships in the western state of Chin.
In the wake of the last year's brutal crackdown on protesters, civilian resistance groups took up arms and started fighting alongside the established ethnic rebel organizations that have been engaged in armed conflicts with the Myanmar military, also known as the Tatmadaw, for decades seeking autonomy.
A Major Challenge For Military
Chin state is one of the many ethnic regions where junta forces are facing a major challenge. The Chinland Defense Force has joined hands with the rebel group, Chin National Front, and has ambushed troops many times in the past year.
The Chinland Joint Defense Committee claims more than 1,000 junta soldiers were killed in gunfights with local resistance groups in Chin State last year.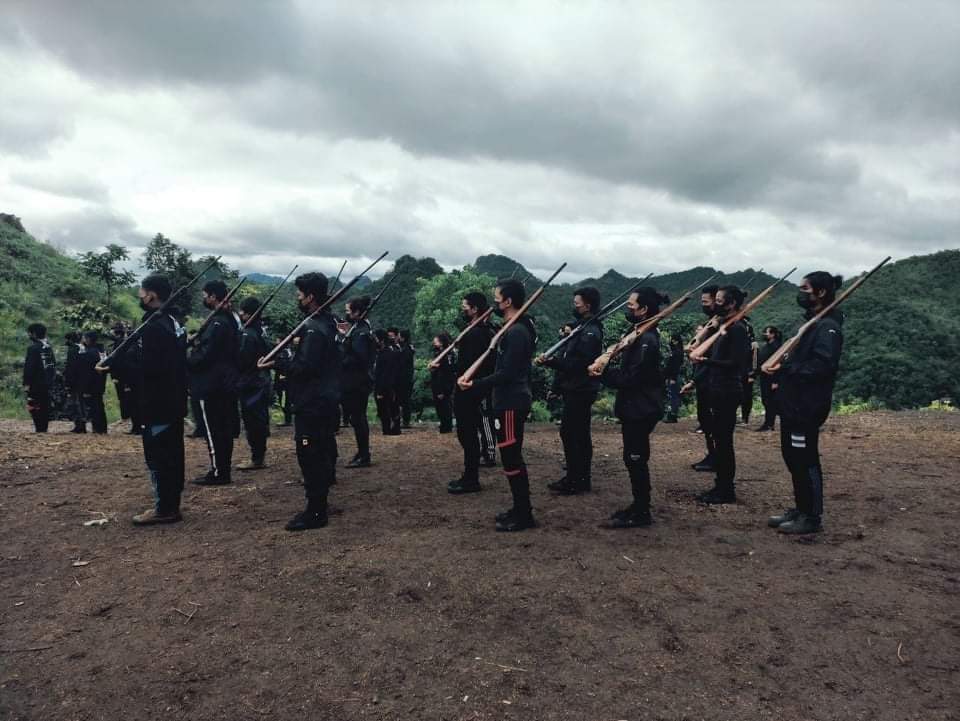 Local media reported that the Chin state and neighboring Magwe and Sagaing regions saw 184 clashes between the military and PDFs between April 24 and December 31, 2021. A total of 1,029 regime soldiers and 58 Chin resistance fighters were killed during the battles, while 27 civilians were slain by junta troops, the committee was quoted as saying.
On April 24, 2001, locals armed with homemade weapons attacked a police station after the junta refused to release six detained anti-regime protesters. This was the first reported attack by PDFs in Chin state after February 1, coup,
The Chin diaspora from the US, the UK, Malaysia, South Korea are believed to be funding these PDFs. "Most of the funds that we receive is from the people, our people who are already in the U.S. or [other] Western countries, and they are our ethnic people. They raise funds for us, and that's most of the money that we receive," Timmy Htut told VOA.
Apart from Chin, fierce fighting is being reported from eastern Kayah state. In the latest wave of attacks, the military has launched aerial strikes on this region.
It is believed Russian-made Hind helicopters and fighter jets are being deployed to fire rockets and spray bullets with machine guns on civilian targets. A majority of the state's 200,000 population have been displaced by fighting, with clashes taking place almost daily.
The deployment of infantry has proved futile in the face of deadly guerrilla attacks by PDFs, prompting the Tatmadaw to resort to aerial combat, according to veteran journalist and author Bertil Lintner, who has written extensively on Myanmar's ethnic insurgency.
Apart from fighting the PDFs, the Tatmadaw is also battling desertions and defections. Since the coup, at least 2,500 defections have been recorded and another 2,000-3,000 have gone unreported, Dr. Miemie Winn Byrd, a Burmese-American security expert, told The Irrawaddy.
She indicated that the junta regime's days are numbered due to the emergence of a large number of young and committed freedom fighters, as well as the widespread defection within the military.
Lintner seems to have endorsed this view as well as he says, "It is clear by now that the Tatmadaw cannot decisively defeat the scores, if not hundreds, of small and not-so-small resistance armies that have sprung up across the country since the coup."
"For its part, the Myanmar military appears to be waging a war of attrition against resistance forces that aims ultimately to wear down their inexperienced and outgunned fighters. But given the grit and determination of the resistance, that is unlikely to be a winning strategy," he adds.