Elon Musk's company's swift response to a Russian jamming effort targeting its Starlink Satellite Broadband Service has won the praise of the Pentagon's Director for Electromagnetic Warfare. 
Shortly after the Russian invasion of Ukraine in February, the Deputy Prime Minister of Ukrainian Mykhailo Fedorov took to Twitter and requested Musk to activate SpaceX's Starlink satellites for use in Ukraine. Musk promptly obliged and tweeted in response: "Starlink service is now active in Ukraine. More terminals en route."
Soon after, in March, Musk claimed that Russia had jammed Starlink terminals in the country for hours at a time, following which he also said that after a software update, Starlink was operating normally.
"Starlink, at least so far, has resisted all hacking and jamming attempts", tweeted Musk on March 25.
Starlink, at least so far, has resisted all hacking & jamming attempts

— Elon Musk (@elonmusk) March 25, 2022
"The next day [after reports about the Russian jamming effort hit the media], Starlink had slung a line of code and fixed it," Dave Tremper, the Director of electronic warfare for the Office of the Secretary of Defense, said during the 2022 edition of C4ISRNET Conference on March 20.
"And suddenly that [Russian jamming attack] was not effective anymore. From [the] EW technologist's perspective, that is fantastic … and how they did that was eye-watering to me," Tremper continued.
Tremper emphasized the need for having the same kind of agility in US military systems and said that "the way that Starlink was able to upgrade when a threat showed up, we need to be able to have that ability. We have to be able to change our electromagnetic posture, to be able to change very dynamically what we're trying to do without losing capability along the way."
Following Russia's invasion of Ukraine, Musk had challenged Russian President Vladimir Putin to "single combat"
Starlink Used For Drone Strikes On Russian Tanks
There have been reports of Ukrainian armed forces using Starlink for drone strikes on Russian tanks and positions, particularly in regions where the infrastructure is weak and there is no internet connection.
According to The Telegraph, the aerial reconnaissance unit Aerorozvidka is using Starlink to monitor and coordinate unmanned aerial vehicles (UAVs), enabling soldiers to fire anti-tank weapons with targeted precision. Only the system's high data rates can provide the stable communication required.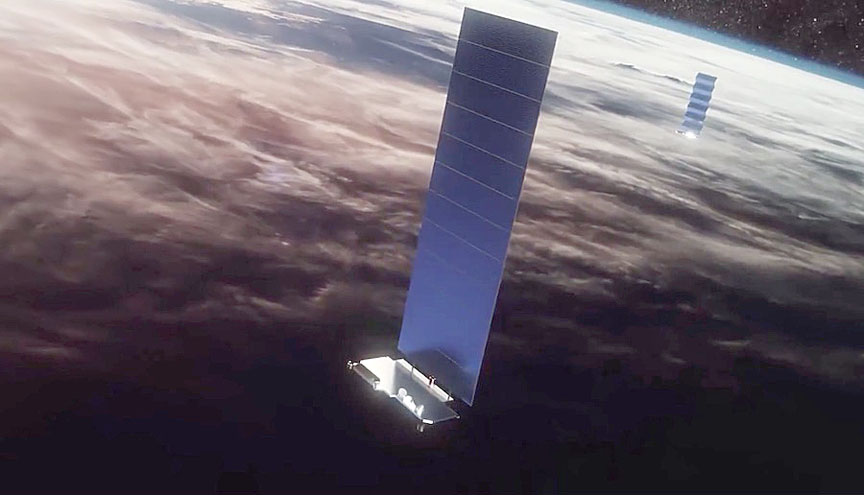 "We use Starlink equipment and connect the drone team with our artillery team," an officer with the Aerorozvidka unit described the system to The Times. "If we use a drone with thermal vision at night, the drone must connect through Starlink to the artillery guy and create target acquisition," the officer said.
The Times reported that the Aerorozvidka team runs about 300 information-gathering missions each day. Attacks are then carried out at night, according to the newspaper, because the drones, some of which are equipped with thermal cameras, are almost impossible to see in the dark.
Russia Targets US Satellite Signals
Also, an expert with the EurAsian Times noted recently that after the sinking of the Russian warship, Moskva in the Black Sea, Russia could now target Musk's Starlink satellites, as Moscow thinks Moskva was sunk with the help of SpaceX's Starlink satellites.
Shortly after Moskva was sunk, Anton Gerashchenko, an adviser to the Minister of Internal Affairs of Ukraine, tweeted: "Russia is starting a space war! Medvedev announced a task is given to destroy @elonmusk Starlink satellites in a document by "United Russia". It says that firing on the Moskva was done with the help of Starlinks."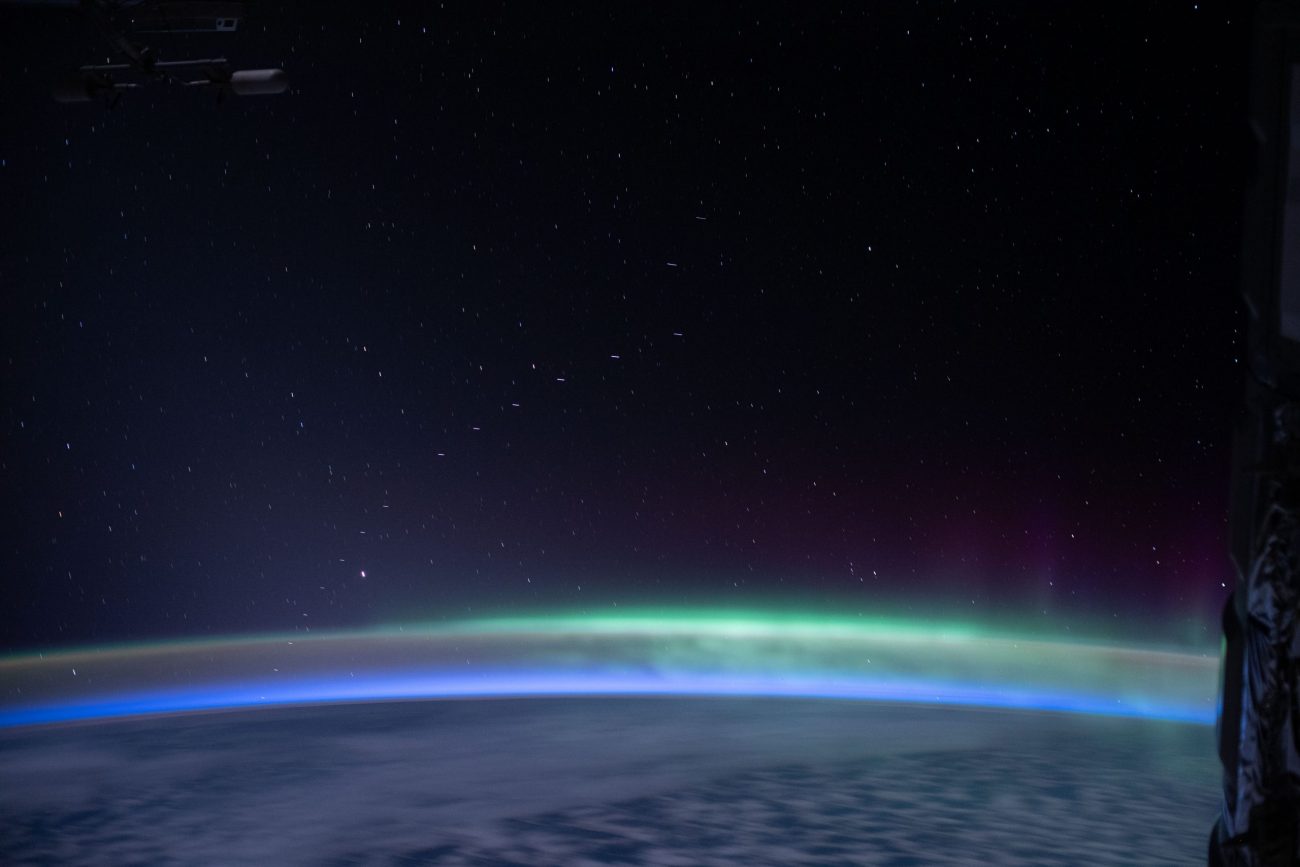 The Russian forces are also targeting the Navstar, a network of US satellites that provides global positioning services, said a US Space Force General.
In an interview with the NBC Nightly News in early April, Gen. David Thompson said that the Russian forces are targeting US-provided GPS satellite signals in Ukraine from ground stations.
"Ukraine may not be able to use GPS because there are jammers around that prevent them from receiving any usable signal," said Thompson.
Navstar broadcasts in a typical set of radio frequencies that GPS receivers such as car navigation devices or cell phones can pick up.
Brig. Gen. Tad Clark, director of the US Air Force's electromagnetic spectrum superiority directorate, who also participated in the C4ISR conference, said that modern wars will increasingly involve electromagnetic warfare, particularly to shape the battlefield when conflicts begin.
Clark emphasized the need for innovative thinking when it comes to building new Electronic Warfare equipment rather than simply acquiring upgraded versions of legacy systems. He suggested incorporating Artificial Intelligence and Machine Learning into next-generation systems so that they can respond faster.
EC-37B Compass An Efficient Electronic Warfare Aircraft
Clark also highlighted the potential of digital engineering to help the military model new equipment with a computer before going through the time-consuming typical acquisition and testing process.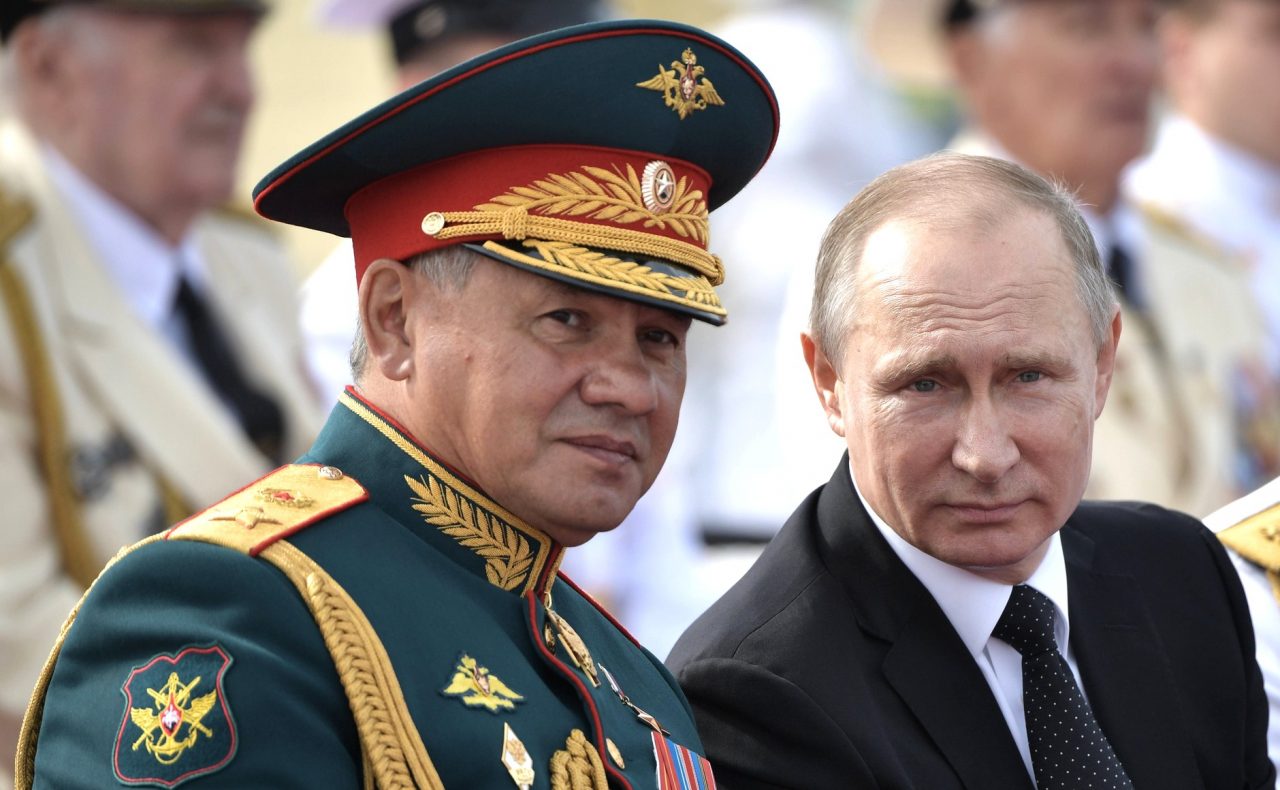 Clark said the Air Force's in-development Compass Call, the EC-37B, is a prime example of how digital engineering is transforming how the service approaches new electromagnetic warfare capabilities.
The EC-37B Compass Call aircraft is expected to provide enhanced stand-off jamming capability for the US Air Force compared to the existing EC-130H Compass Call, which has been operational with the USAF since 1982.
Software coders and engineers are working with Compass Call operators on the ground to figure out creative ways to jam enemy signals, Clark said.
The USAF plans to acquire ten EC-37B Compass Call aircraft to replace the 14 EC-130H fleets. The first two EC-37B aircraft are expected to become operational by 2023.
The EC-37B Compass Call aircraft will be assigned to the 55th Electronic Combat Group (ECG) located at Davis-Monthan Air Force Base in Tucson, Arizona, which will be the sole operator of Compass Call aircraft for contingency operations globally.