The MQ-9B Reaper Drone is set for a new upgrade offering it a short take-off and landing (STOL) capability making it the first unmanned aerial system (UAS) in its class to be able to take off from big deck amphibious assault ships.
The announcement was made by the General Atomics Aeronautical Systems, Inc. (GA-ASI).
This new STOL configuration for the drone will consist of an optional wing and tail kit that can be installed within a day while the core aircraft and its sub-systems remain the same.
Operators can install the kit in a hangar or on a flight line, providing a new capability to an existing aircraft. While it is not yet clear if GA-ASI will offer its new drones in the STOL configuration, it can be reasonably assumed that the capability would be made available to new customers as well.
"Imagine taking the hardtop off your Jeep. You lift it off, stow it in your garage and now you've got an open vehicle. If it rains, you put the hardtop back on. We're the same. Take a standard MQ-9B, put the STOL kit on, and then go fly," said GA-ASI president David Alexander.
General Atomics released an animated video of the STOL version of the Reaper drone on May 10, in which the Marine Corps-marked MQ-9 can be seen taking off from the deck of what looks like the USS Makin Island.
Presenting MQ-9B's new short takeoff and landing capability: MQ-9B STOL
 
With this developing capability, MQ-9B will be the first #UAS in its class to enable big-deck amphib takeoff and landing, unlocking unlimited potential at sea. #MDM2022

Learn more: https://t.co/uJDDaWgOZJ pic.twitter.com/tLV7TGtXWo

— GA-ASI (@GenAtomics_ASI) May 10, 2022
Take Off From Amphibious Assault Ships
"STOL means we can take this incredibly capable, long-endurance aircraft and get into and out of more airfields in more places," Alexander said in a statement on GA-ASI's website.
The company particularly mentioned the use of MQ-9B STOL on amphibious assault ships, which carry several Marine AV-8B Harrier jump jets or the F-35B Lightning IIs, both of which have the short takeoff and vertical landing (STOVL) capability.
The America class amphibious assault ships are just short of 844 feet in length, requiring aircraft to either take off in a very short space or be a vertical lift aircraft like the helicopters.
Even a Nimitz class aircraft carrier, with its topside length of 1,100 feet, is too short for a conventional takeoff, because of which its non-rotary-wing embarked aircraft need to use catapults to get airborne.
"Picture something like an amphibious assault ship such as the USS America. Our wing set folds up so that MQ-9B STOL could park on the deck, or in the hangar bay, just like any other naval aircraft. When it's time to launch, you start up the aircraft, unfold the wings and take off over the bow just like any other aircraft, without the need for ship-launch aids. No catapult needed," Alexander said.
Persistent And Long Range Area Surveillance
The company believes that the US Navy and Marine Corps will be interested in the STOL Reaper because of its ability to provide persistent and long-range intelligence, surveillance, and reconnaissance (ISR) capability anywhere in the world where the Navy's big-deck ship can travel or there is even a small, remote airstrip.
"By extending the surveillance umbrella of the amphibious ships, we can also host kinetic capabilities that would act as the first line of defense for Navy ships," Alexander said. "They don't have anything like this right now. So you could use it to support your forces in the littoral, on the beach, or blue water operations."
The latest version of the MQ-9 is powered by the Rolls-Royce M250 turboshaft engine. It is equipped with a high-resolution electro-optical/infrared (EO/IR) nose-mounted MTS-B sensor and can carry an Eagle Eye long-range synthetic aperture radar with moving-target indicator capability, signals intelligence, and communications relay packages, as well as a host of other capabilities through bolt-on pods.
While its air-to-ground weapons range from JDAMs to Hellfire missiles to laser-guided bombs.
A Reaper could be an effective wide-area surveillance platform providing coverage over large areas of the ocean for long periods. It would be just as effective as a networking node, connecting strike groups and the nearby battlespace as a whole beyond the line of sight without relying on satellites.
So, considering the vast expanse of the Pacific Ocean, where the US is most likely to face off against China, the need for a persistent set of eyes looking as far and wide as possible is becoming a tactical necessity.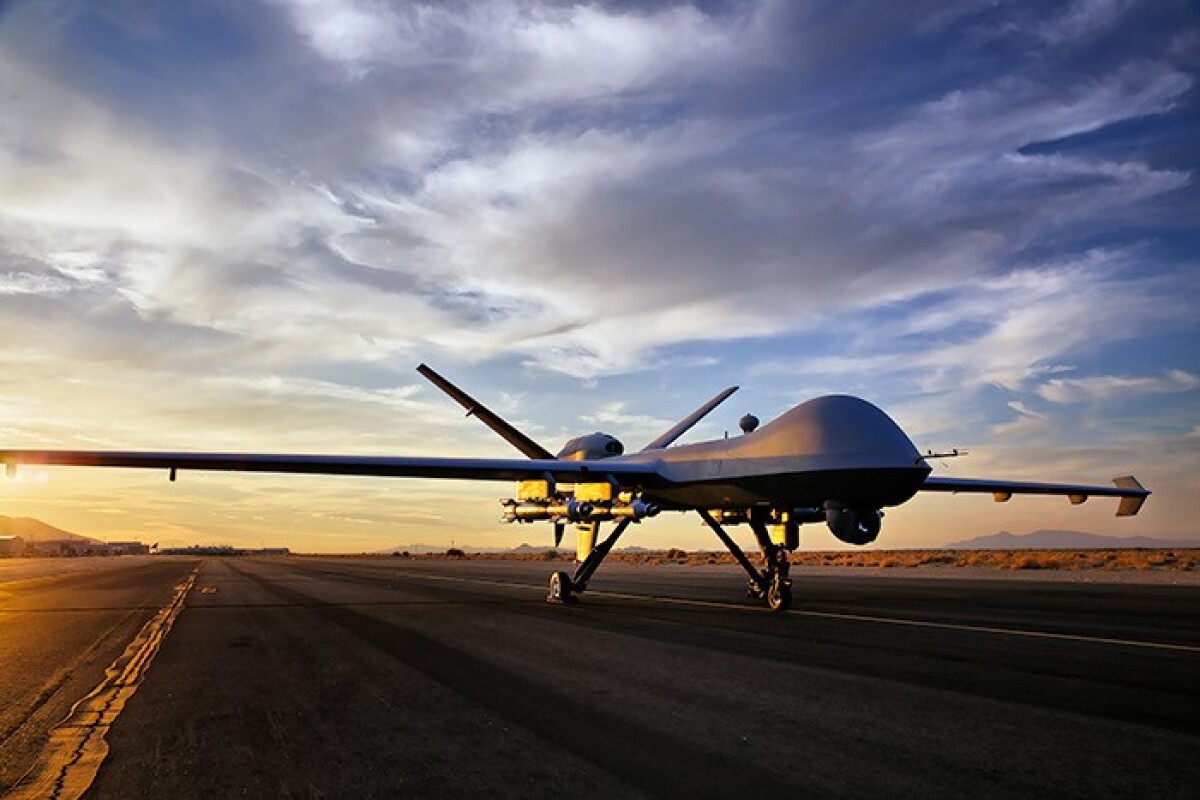 It could also be used as a sub-hunter as the MQ-9 is capable of carrying sonobuoys from a wing-mounted pneumatic launching pod. Datalinks would relay the information gathered by the sonobuoys back to the ship or manned sub-hunting helicopters for analysis and exploitation.
Interest From The US Navy And Marine Corps
Both the US Navy and Marine Corps are interested in developing remotely piloted or optionally manned aircraft for at-sea missions such as Anti-Submarine Warfare (ASW) and surveillance.
The Navy is considering options for maritime strike systems to replace the MH-60R and MQ-8C Fire Scout and many of its requirements for the platform can be met by the STOL Reaper which includes, ISR, surface warfare, sub-hunting, electronic warfare, search and rescue, and networking functions.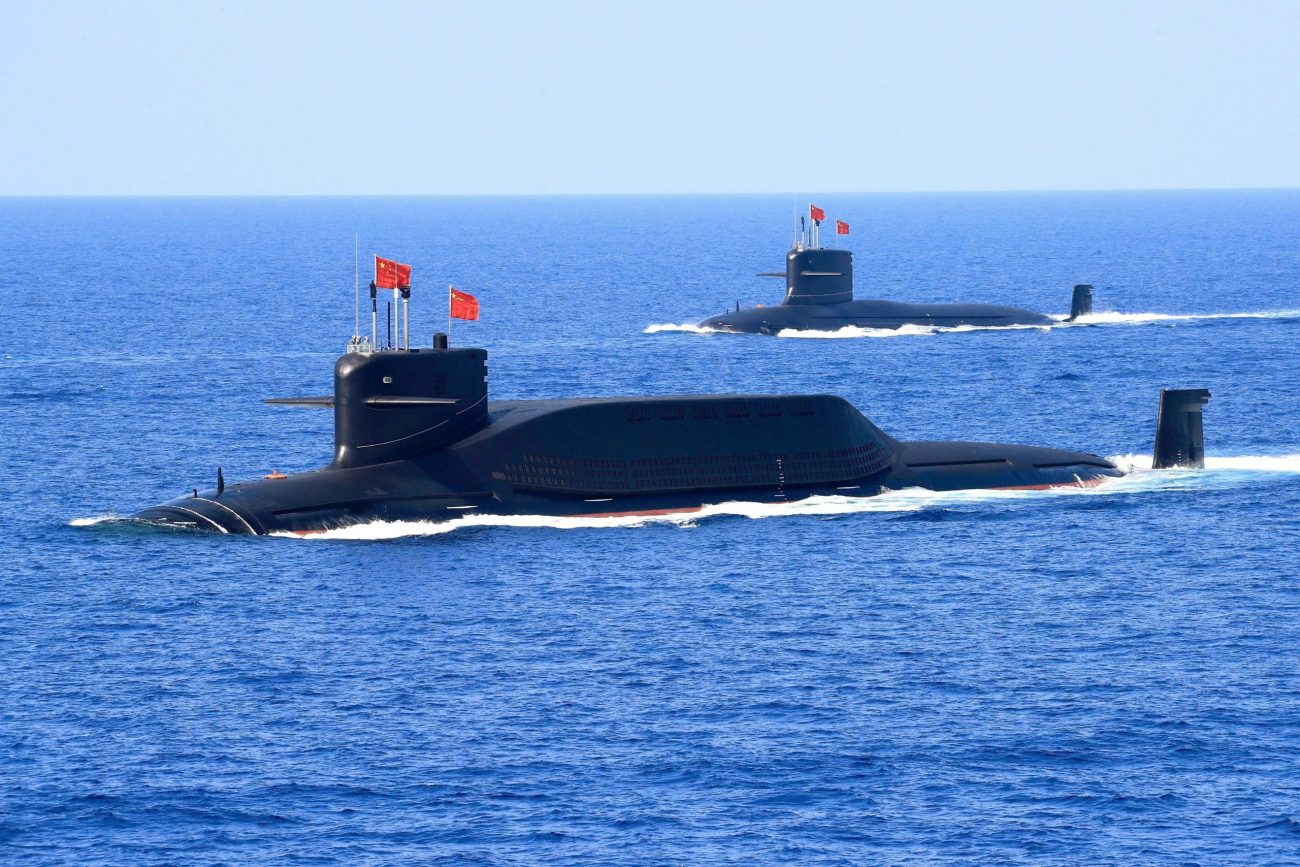 While, the Marine Corps has focused a portion of its new force structure plan on operating from ships at sea and in the littorals, in what it refers to as the Expeditionary Advanced Base Operations (EABO), as part of which the service is interested in the kinds of capabilities that STOL Reaper has to offer.
For example, the surveillance, anti-submarine, and strike mission profiles that MQ-9 Reaper provides could be useful when it comes to defending remote islands in the Pacific.
Also, the Marine Corps, in its 2022 Aviation Plan, has expressed a desire for an airborne early warning radar for Reaper.
We're proud to announce that we've successfully integrated and tested the @Leonardo_UK Seaspray 7500E V2 radar on an #MQ9 #RPAS.

Seaspray will expand MQ-9A & MQ-9B's wide-area maritime detection and ability to monitor and track a high volume of vessels.https://t.co/WXomtnoJVM pic.twitter.com/StuOL9fuVL

— GA-ASI (@GenAtomics_ASI) April 26, 2022
In April, General Atomics announced that it had tested the Seaspray 7500E V2 active electronically-scanned array (AESA) multi-function radar on an MQ-9, which has air and surface search and track capabilities.
Also, export is another real possibility for the STOL version of the Reaper, mainly in the maritime domain, where few countries possess the traditional aircraft carriers, while several of them have bid deck amphibious assault ships.