Despite deploying a diverse arsenal of weapons ranging from the most powerful hypersonic missile to a Soviet-era armored train, Russia has been unable completely dominate Ukraine.
However, Express — a UK-based newspaper — recently reported that Russia's robot army could soon be rolling onto the Ukrainian battlefield in an attempt to break the stalemate.
The newspaper cited a Russian military expert Viktor Murakhovsky saying that "there is a myth abroad that Russia lags in robotics." He claimed that no other army in the world has as many unmanned vehicles and drones as the Russian Federation. 
Murakhovsky said, "Today's Russian army is the successor of the Red Army, which created remote-controlled tanks back in the 1930s." 
These World War II teletanks armed with machine guns, flamethrowers, and smoke canisters were directed by operators using radio waves from a distance of 0.3–0.9 miles.
Murakhovsky highlighted: "After the war, pilotless planes were developed in the USSR, and I was personally involved in the work on remote-control systems for modern tanks."
Even though major developments are being made, he added that Russia is trailing behind in drone technology. Russia has the world's most extensive program in land and marine robots.
These are autonomous front echelons that perform tasks without humans' involvement, such as in an urban area where battles may result in significant people losses.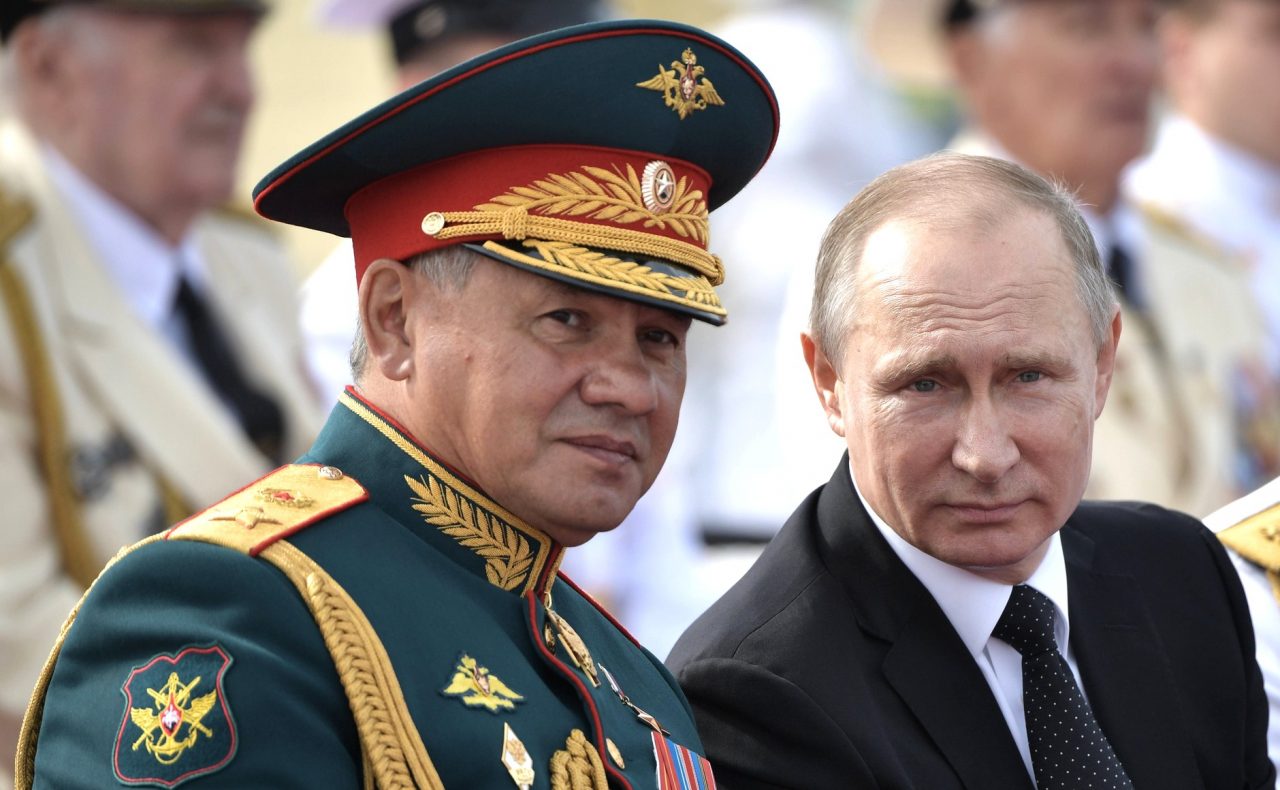 Russia's Robot Army 
Last September, Russia and its ally Belarus undertook the latest version of their quadrennial joint strategic exercise, Zapad-2021, which centered on the "Western strategic direction," as described by the Russian General Staff.
Zapad exercise usually aims to combine training exercises with a public demonstration of military capabilities for an international audience. Ground robots were deployed in the same formation as soldiers for the first time at the exercise, launching missiles at various targets and laying down cover fire for human maneuvers. 
Uran-9s and Nerekhtas successfully attacked various targets in coordination with motorized rifle groups. The larger and heavier Urans also targeted enemy armored vehicles with guided missiles. 
The Uran-9 is one of the most advanced robots. It is a medium-class complex with a distinctive jug-eared look due to the launchers situated on the sides. The combat vehicle is outfitted with a 30-mm automatic cannon, anti-tank guided missiles, and flamethrowers from Shmel.
It may weigh up to 12 tonnes, which is slightly less than the BMP-2. This had previously been deployed in Syria.
The Russian military also used Zapad-2021 to field-test their newest B-19 infantry fighting vehicle. It is equipped with an unmanned "Epokha" combat module with a 57-millimeter automatic cannon and Kornet anti-tank guided missiles.
Three new types of military drones were also demonstrated, including the lethal "Lastochka" (meaning "swallow"), Forpost, and Inokhodets flying vehicle. Platform-M battle robots with machine guns and grenade launchers mounted on a caterpillar-track-driven chassis were also tested.
According to Denis Fedutinov, a Russian pilotless aircraft expert, Zapad-2021 was significant not just for its massive use of unmanned and robotic weapons but also for the fact that they did not even represent the whole scope of Putin's autonomous armament. 
The exercises, for example, did not include the heavy high-altitude Altius drone or the heavy stealth Okhotnik drone, which were created to complement the Forpost and Inokhodets, according to Fedutinov.
He said: "The drive to catch up in this area, which led to the creation of a wide basic line of UAV systems, entailed significant financial and time costs, which was a lesson for the Russian, so now it gives high priority to uncrewed developments."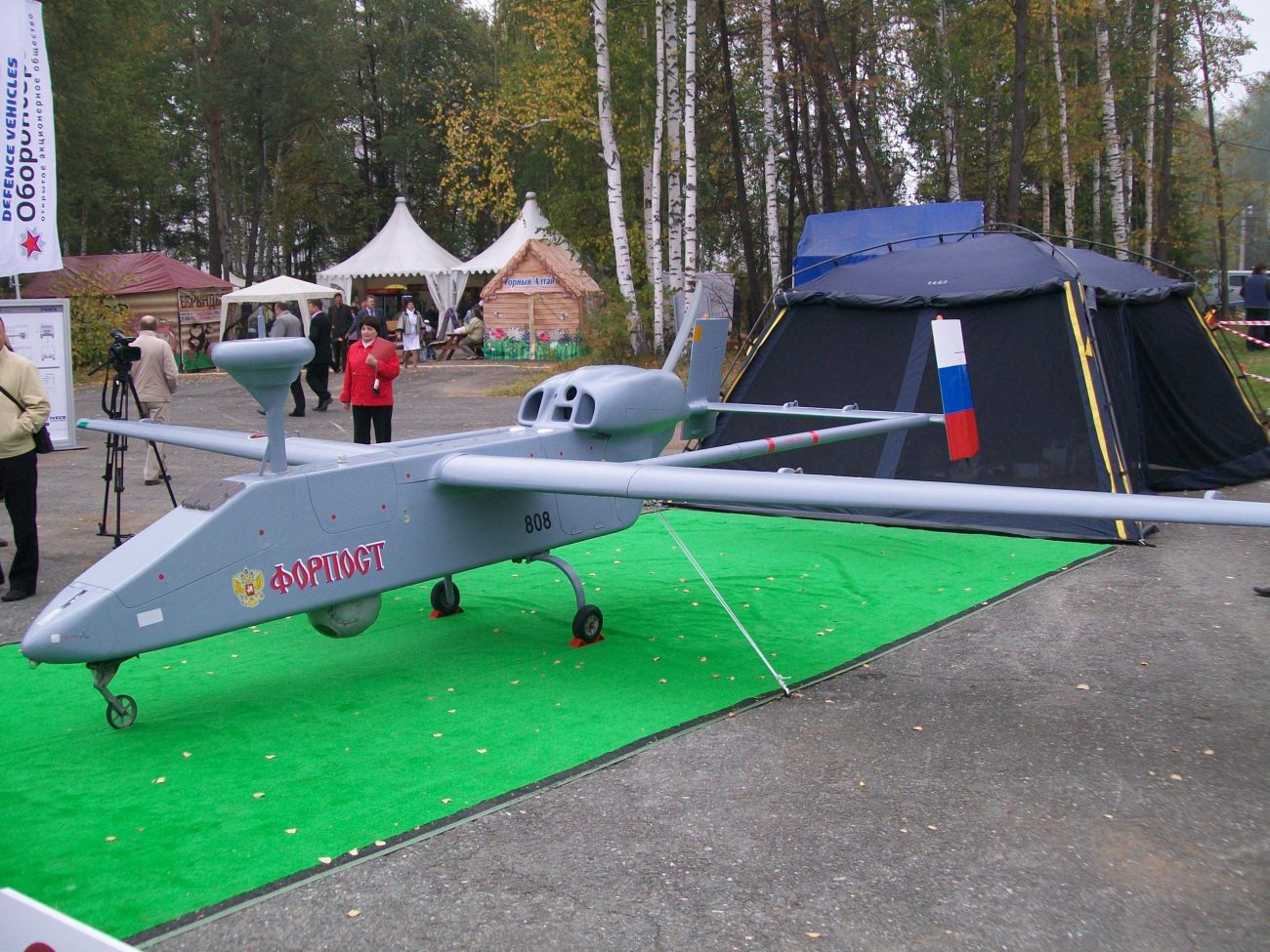 In addition, Russia possesses a large number of ground-based military robots that perform a variety of tasks ranging from combat to reconnaissance and support.
"And in terms of payload variety, Russian robots, whether combat or reconnaissance, are in the vanguard," Fedutinov noted. In comparison, the US Army currently has a well-developed UAV system, but there remains a gap in uncrewed ground vehicles.
Along with robotics, the Russian military is working on a unified reconnaissance and striking system, similar to the US Network Centric Operations program.
Both concepts envision a single communications system that connects all combat-active equipment, including planes and drones in the air, combat vehicles, soldiers and robots on the ground, and satellites in space.