The Belgian government has authorized a new military aid package to Ukraine, which includes cutting-edge tools like portable labs and Unmanned underwater drones/vehicles (UUV). This was announced by Belgian Defense Minister Ludivine Dedonder on November 26. 
Within three weeks, two mobile laboratories could be supplied to Ukraine. The minister said that the laboratories could be placed close to a location where a chemical, bacterial, radiological, or nuclear incident might happen. 
Additionally, ten underwater drones from ECA Robotics Belgium are included in the aid package. These drones can locate all underwater threats, including mines and surveillance gear. These drones, which are already in service with the Belgian military, will significantly help the Ukrainian armed forces, said Dedonder. 
The Belgian military and defense manufacturers will train Ukrainian troops to operate the new gear as part of the European Military Assistance Mission to Ukraine (EUMAM Ukraine). Additionally, 100 military instructors from Belgium will start training Ukrainian soldiers. 
The training includes "combat training, close-range artillery fire support, mine clearance, sniper training, reconnaissance, infiltration, communications systems, combat training in contaminated areas, as well as standard support or coordination of ground-air operations in the context of close air support." 
The name of the underwater drone that Belgium is delivering to Kyiv has not been disclosed. However, reports claim it will send the ECA Robotics-built Remotely Operated Vehicle (ROV) 7 to Ukraine.
The R7 from the ECA GROUP is a remotely operated vehicle (ROV). This unmanned vehicle merges mini ROVs' small size and flexibility of deployment with professional observation-class ROVs' performance, speed, and payload-carrying capabilities.
The R7 is also ergonomically superior due to its highly intuitive Human Machine Interface and ease of usage. The R7's scalable nature is enabled by the 100% digital architecture, which makes a plug-and-play connection of payloads possible.
The R7 can also be outfitted with a manipulator arm that can perform up to five different functions, making it highly maneuverable. It is capable of handling and recovering objects weighing up to two kilograms.
The R7 is made for oceanographers, hydrographers, fish farmers, and submerged facilities operators for all underwater tasks up to a depth of 300 meters. The tasks include inspection, observation, surveillance, maintenance, and object recovery. 
The R7 uses the latest advancements in digital technology to produce some of the highest-quality photographs. Overall, the most significant advantage of this drone is that it is fast, modular, and simple to deploy. 
Success Of Ukraine's Underwater Drones
Ukraine has demonstrated the effectiveness of underwater drones against enemy forces. The first pictures of Ukraine's unmanned suicide drone boat design surfaced online in late September after one of these drones washed up on the coast of Crimea.
In late October, Ukrainian forces purportedly targeted the Crimean port of Sevastopol, which houses Moscow's Black Sea fleet.
It was reported that three Russian Naval warships were damaged in that incident. However, Moscow said that only one ship, Ivan Golubets minesweeper, had suffered minimal damage. 
In early November, Russia's Foreign Ministry accused the UK of providing Ukraine with autonomous underwater vehicles so that they could launch an attack on the Russian Black Sea Fleet warships. 
The United Kingdom, in August 2022, revealed that it would provide underwater drones to Ukraine and train its forces to deploy them to clear mines off the Ukrainian coastline. The United Kingdom sent three units from its inventory and bought the remaining three from the manufacturer.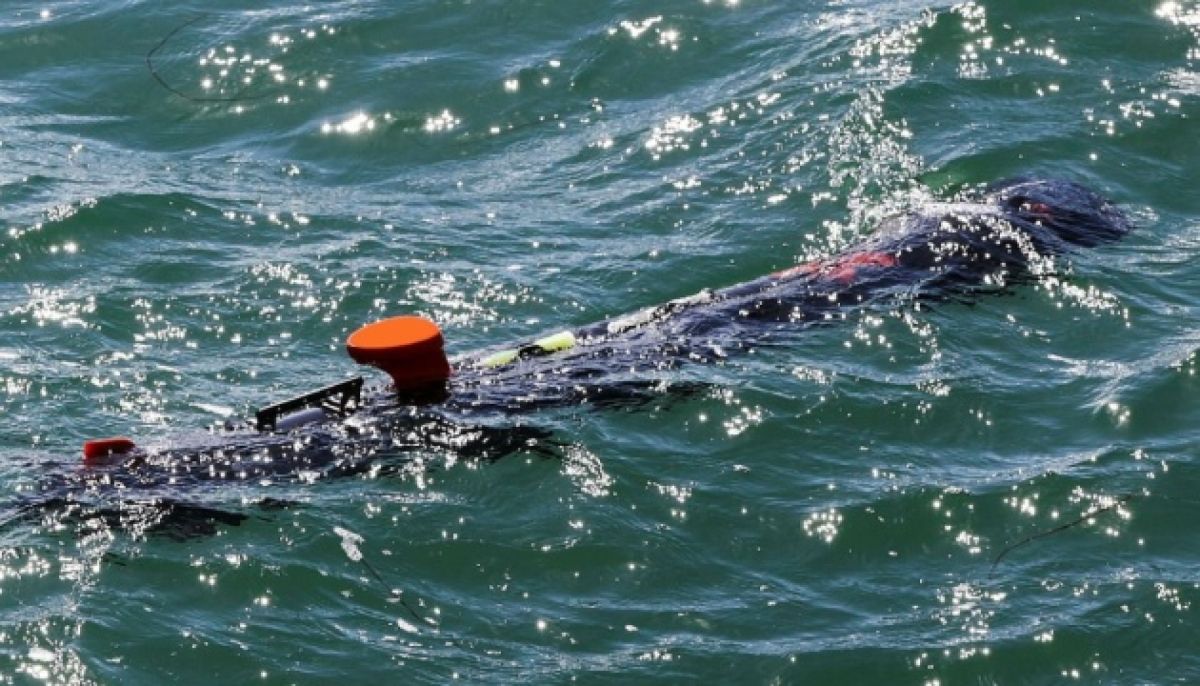 The UK-supplied small, autonomous vehicles are meant to function at depths of up to 100 meters and can be employed in shallow coastal regions. They use a range of sensors to detect, locate, and identify mines. Such capabilities are critical for guiding commercial ships on a safe path.
The Royal Navy Diving and Threat Exploitation Group's Sean Heaton stated that the main concern right now is for the commercial vessels to be able to enter and exit the area. The Ukrainian Navy has to be able to independently investigate the seafloor and identify the specific locations of any threats to carry out its mission effectively. 
Kyiv is also soliciting funding for purchasing 100 kamikaze USVs through the fundraising website UNITED24. The Ukrainian president said that the nation must defend its peaceful cities and shoreline from Russian missiles launched from ships. 
That being said, the aid from Belgium will significantly increase the capabilities of the Ukrainian Navy.