The Chinese Military will be capable of fighting Taiwan and its allies together by 2027, a Taiwanese Ministry of Defense (MND) report said on June 5, according to various Taiwanese media reports.  
According to a report cited by Taipei Times, China has set a goal of modernizing its warfare capabilities by 2027, which would also mark the 100th anniversary of its army's founding.
The report is believed to be under review by the Taiwanese Legislative Yuan.
The MND did not cite any evidence that China was planning to invade Taiwan by 2027 or provide any intelligence that Beijing had given up on its vow to achieve "peaceful unification."
The report also said that China is expected to possess regional air defense capabilities, and a long-range sea and airstrike system, which would greatly extend its combat range, following the introduction of its aircraft carriers Liaoning and Shandong, a second-generation Type 003 vessel, as well as the mass production of Type 055 destroyers, Y-20 tanker aircraft and J-20 stealth fighters.
However, the report noted the uptick in the number of warships deployed by the People's Liberation Army (PLA) Navy along its southeastern coast in a bid to maintain its military advantage in the region and an attempt to build a system of intelligence warfare by 2027.
According to the MND, this would enable the Chinese naval and air forces to project power at greater distances from its territory, extending its reach of military operations and enabling it to battle the joint forces of Taiwan and its allies.
Similar remarks were made by retired Admiral Phil Davidson who commanded US forces in the Indo-Pacific until last year when he raised alarm in March 2021, telling the Senate Armed Services Committee that he believed the threat of a Chinese attack on Taiwan would "manifest"… in the next six years".
China Ready For Show-Down?
The MND report said that China is continuing to boost its capabilities to counter the US military in the Indo-Pacific region.
As Eurasian Times reported earlier, China has been building a string of large-scale target ranges along the eastern rim of the remote Taklamakan desert in Xinjiang with targets built in the shape of American warships and naval bases.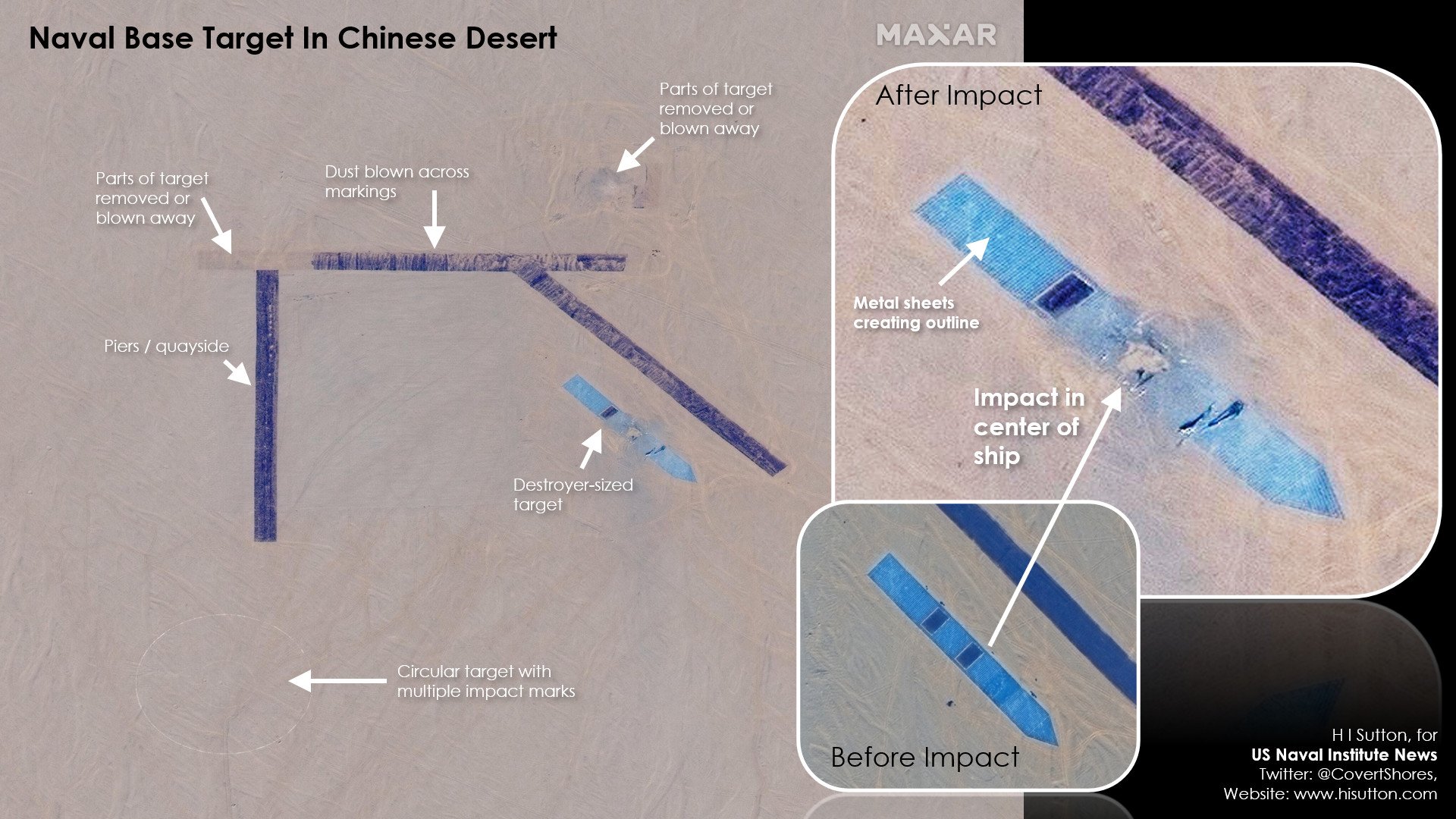 The layout of one of these targets resembled the US naval base at Guam and Suao military port in northeast Taiwan, according to a Taipei-based analyst.
According to experts, both of these bases would be the priority targets of the PLA, considering their strategic importance, as Guam is the forward military hub of the US outside the first island chain and Suao is a strategic port designed to maintain Taiwan's access to maritime supply chains during a conflict.
President Xi Might Opt For War Soon
China's threat to seize Taiwan by force has been in place for more than seven decades since the Chinese Nationalist government and the army fled to Taiwan in 1949 after losing the civil war on the mainland.
However, over the years, Beijing tried other means, such as trying to pull the island into its fold with economic lure and political pressure but several Taiwanese policymakers now believe that the Chinese Communist Party (CCP) is losing hope in these measures and with its armed forces modernizing rapidly, President Xi Jinping might opt for military action soon.
An unnamed Taiwanese official explained to Financial Times, "The danger comes from Xi Jinping and the fact that he will begin a third term later this year," says one official. "Under China's previous process where they would have a new leader every 10 years, their 'historic mission' of unifying Taiwan could be passed on to the next leader. But when a national mission becomes one man's mission, the danger rises."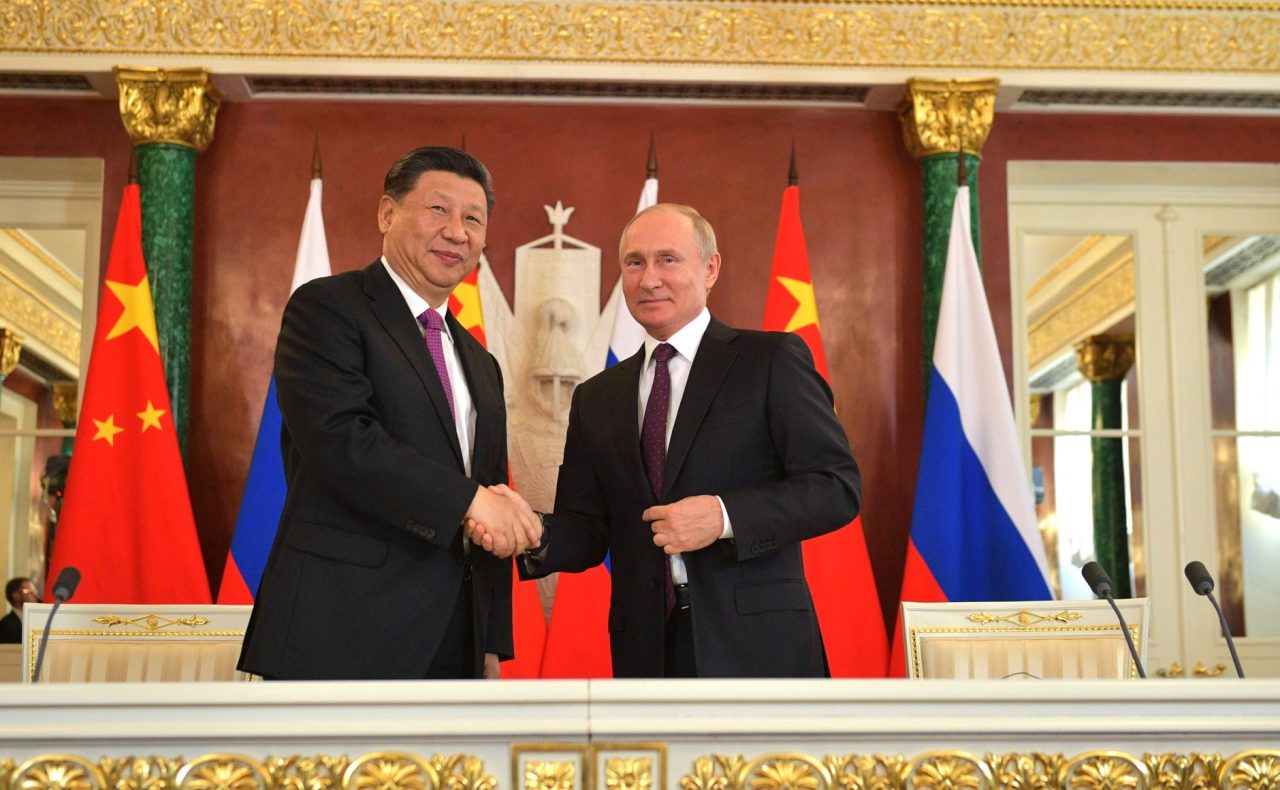 "Putin would not have made a decision like this to invade Ukraine if he wasn't deciding everything by himself. So Xi Jinping could well make this kind of misjudgment as well," the official added.
Just a few months before, the PLA released video footage of amphibious assault landings and island-control drills involving marines and other special battle forces. These included at least a dozen ZTD-05 amphibious assault vehicles dispatching marines to attack a mock enemy camp during an island seizure drill.
Soon after the marines destroyed all critical military equipment, airborne soldiers arrived in the area from Z-8 transport helicopters. These airborne troops were reportedly from the Eastern and Southern theater commands (which would be in charge of a "Taiwan reunification" war).
That said, the Taiwanese Defense Ministry report also vowed to respond to the rising Chinese threat by improving its defense capabilities in joint operations against an invasion through integrated air defense systems and maritime interception.
The MND said it would also focus on armed forces development, including plans for mass production of mature weapons, without specifying any particular kind of weapon.
The ministry warned that there could be an intensified US-China standoff in the region by 2027 over issues including cross-strait relations, tensions on the Korean Peninsula and territorial disputes in the South China Sea, which could increase the risk of conflict between the two countries.