Despite Kyiv's repeated requests for the warplanes, US President Biden made it clear that the US will not provide F-16 fighters to Ukraine. However, the French president has indicated that Paris is willing to supply fighter jets, most likely the Mirage 2000C, to Ukraine. 
During a press conference on January 30 in The Hague, the president of France, Emmanuel Macron, stated that "by definition, nothing is excluded," adding that Ukraine has not requested any aircraft. 
After the US and Germany decided to supply main battle tanks to Ukraine, Kyiv turned its attention to convincing its allies to supply modern fighter jets. 
According to Ukrainian officials, modern warplanes will strengthen air defenses, fend off Russian attacks, and prepare for a spring offensive.  
But the US president's decision to rule out sending F-16s to Ukraine on January 30 appeared to dash Kyiv's hopes that its greatest supporter would spearhead the effort to supply the jets. 
Germany has taken the same stance and decided against sending combat jets to Ukraine. Meanwhile, other European nations, including Poland, support sending combat aircraft in specific circumstances. 
The Financial Times reported, citing sources, that Paris has notified its decision to other European countries that are sending additional weapon systems, but a decision is unlikely to be made anytime soon. 
The report noted that supplying air and missile defense systems and training Ukrainian operators to operate them remain top priorities. The parameters France uses when evaluating requests for military equipment from Ukraine were again laid out by Macron on January 30.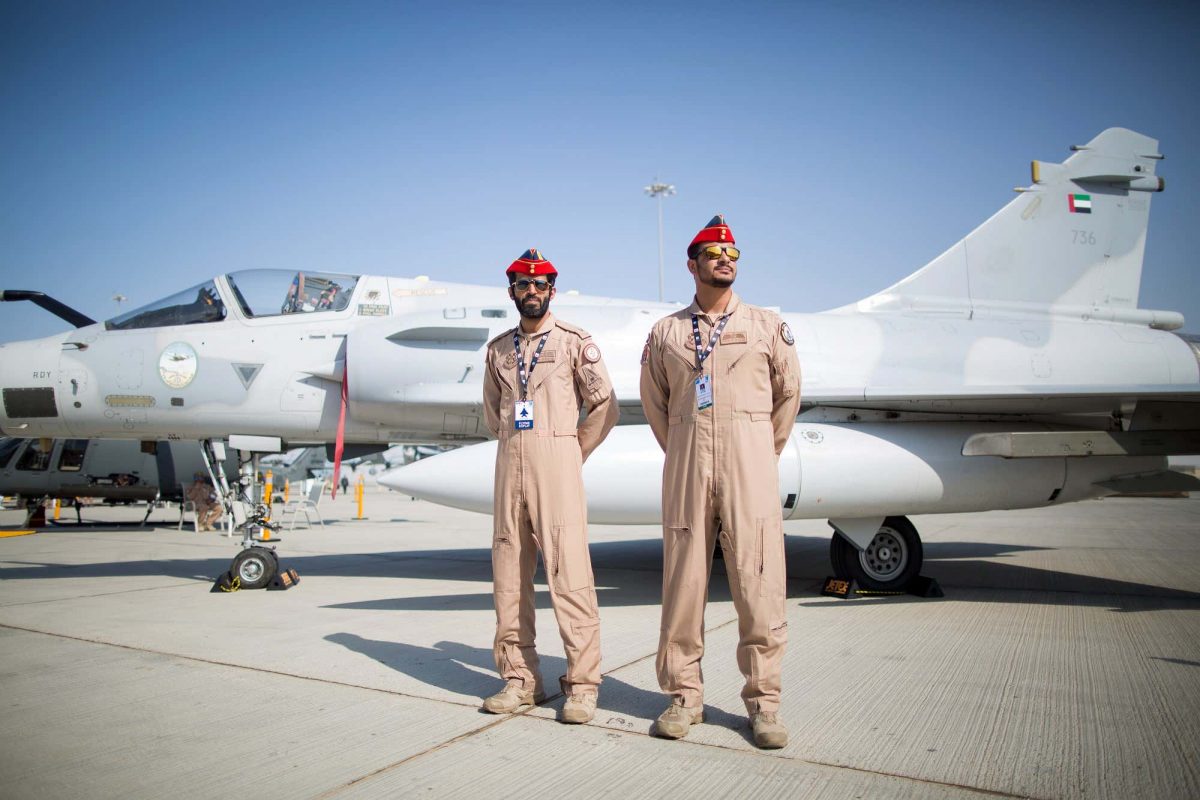 These criteria are: Will it be valuable and practical for the Ukrainian army? Does it pose the risk of escalation? Will supplying the military hardware weaken French military capabilities? 
After a meeting with Dutch Prime Minister Mark Rutte, the French president said, "We make these decisions based on the requests Ukraine makes, not the rumors going around… every time we get a request, we consider it." 
Considering these factors, France has so far opted against sending its Leclerc main battle tanks to Kyiv, but Macron has not ruled them out and has agreed to dispatch lighter AMX-10 armored personnel carriers instead. 
Mirage 2000 For Ukraine?
If France sends a fighter plane to Ukraine, it will probably be a Mirage 2000C, which the French Air and Space Force formally withdrew in June 2022. 
Experts predict that if Macron chooses to provide combat aircraft, France will send an older variant of Mirage fighter jets to Ukraine.  
Developed by Dassault Aviation, France had 106 Mirage 2000 aircraft in service at the start of last year, all of which would be superseded by cutting-edge Rafale fighters by 2030. 
The Dassault Mirage 2000C fighter jet was retired by France on June 23, 2022, leaving just 66 Mirage 2000D ground attack variant aircraft and 26 Mirage 2000-5 interceptors in service. 
However, a modernization program for 55 Mirage 2000D fighters is currently underway. The first modernized aircraft was delivered in 2021, and all deliveries are anticipated to be finished by 2025.  
The program's goal was to modernize the avionics on the Mirage 2000D and enable the use of the MICA anti-air missiles rather than the existing MAGIC.  
Nonetheless, the retired Mirage 2000C jets could be given to Ukraine without compromising French military capabilities.  
France manufactures its own aircraft. Hence export authorization from a third party is not required. Several European military services use F-16s, but sending them to Ukraine would need US approval. This makes France a more appealing choice for Ukraine.  
The French-standard Mirage 2000C has several significant shortcomings, mainly the absence of a radar-guided missile for longer-range engagements.  
After the outdated radar-guided Super 530D missile was decommissioned in 2012, the Magic II short-range heat-seeking air-to-air missile and two internal 30mm cannons served as the main armament. 
The Mirage 2000C could provide Kyiv with the ability to conduct ground attack operations. With the capacity to conduct ground-attack missions with 500-pound GBU-12 Paveway II laser-guided bombs, the Mirage 2000C has been upgraded to have some degree of multirole capabilities. 
Given enough time and the proper approvals, more weapons may also be added to the Mirage 2000C. However, the lack of a targeting pod in the jet's existing configuration is a substantial operational disadvantage.