While Germany is under pressure to deliver the Leopard-2 tanks to Ukraine soon, the Ukrainian Foreign Deputy Minister has made a case for acquiring German Tornado fighter jets.
The Deputy Foreign Minister and former ambassador of Ukraine to Germany, Andrii Melnyk, appealed to the German government on January 15 to transfer 93 Tornado fighter jets to Ukraine, which are yet to be replaced by the F-35 stealth fighters.
"I have a creative proposal for our German friends. The Bundeswehr has 93 Tornado multirole combat aircraft that will be decommissioned soon and replaced by F-35. However, it's an old jet fighter, still very powerful. Why not deliver these Tornadoes to Ukraine, Chancellor Scholz?" Melnyk wrote on Twitter.
Earlier, Melnyk had said that the recently announced delivery of German Marder armored personnel carriers to Ukraine was correct, but a decision was taken very late.
The former diplomat had expressed the hope that "after this long-overdue step, nothing will prevent Ukraine from immediately receiving all available heavy weapons, including battle tanks, fighter jets, and warships, to stop Russia's genocidal war in the heart of Europe."
I have a creative proposal to our German friends. The Bundeswehr has 93 Tornado multirole combat aircraft that will be decommissioned soon & replaced by F-35.
Though it's an old jet fighter, but still very powerful. Why not to deliver these Tornados to Ukraine @Bundeskanzler? pic.twitter.com/KxTZdUQLAS

— Andrij Melnyk (@MelnykAndrij) January 15, 2023
In December, the German government announced a deal to buy 35 F-35 fighter jets from the United States for a whopping $8.4 billion. Acquiring the modern fifth-generation fighter jet will allow Berlin to replace the aging Tornado aircraft in its inventory.
The Tornados have traditionally been tasked with carrying out NATO's doctrine of nuclear weapons sharing.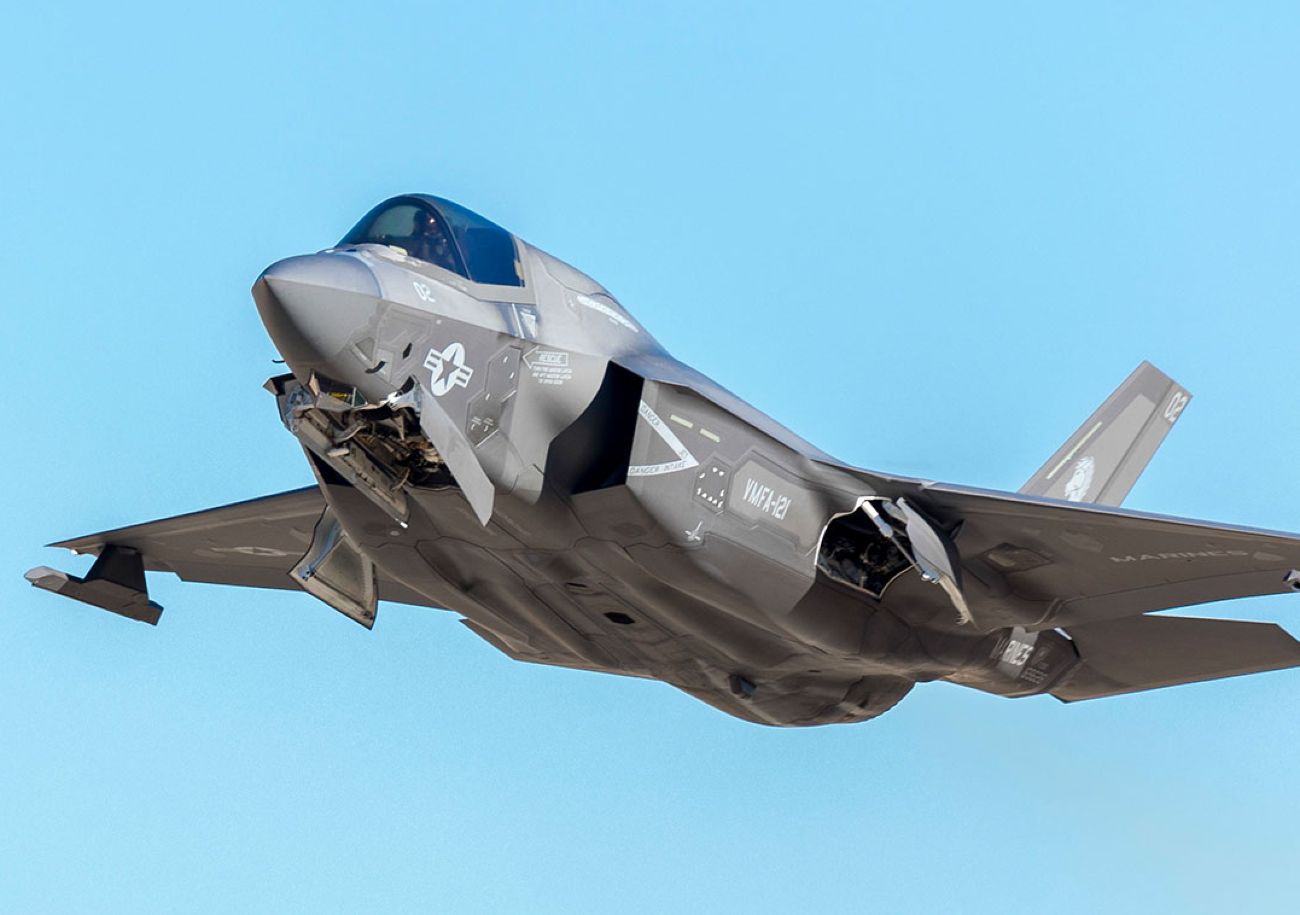 The first F-35 aircraft for Germany will be used to train German pilots in the United States in 2026. The following year, those operations are planned to relocate to Germany, where they will stay until 2028, when the Luftwaffe, Germany's air force, proclaims an initial operational capability.
Therefore, the Tornados are expected to be in service with Berlin for several years, making their delivery to Ukraine very unlikely. Besides, all NATO members have refrained from committing Western-grade fighter jets to Ukraine for fear of provoking Russian President Vladimir Putin.
None of Ukraine's allies have given the country contemporary fighter jets, even though many have given its air force updated versions of Soviet-era aircraft like the MiG-29s.
Earlier, there were reports that Ukraine would receive the US A-10 Warthogs, but it soon dissipated as the focus was shifted to air defense systems and battle tanks.
Ukraine has repeatedly pleaded with NATO countries to arm its Air Force with cutting-edge fighter jets like the F-16s or F-15s that are in service with several European countries. However, it is perceptible that any such delivery could make them a direct combatant in the war and provoke Russia to deploy deadlier weapons in Ukraine.
However, the argument for Germany's transfer of the Tornado aircraft to Ukraine is weak given its general reluctance, which has drawn criticism, and its inability to release the plane for the lack of a replacement.
Germany's Iconic Tornado Fighter Jets
The Panavia Tornado is a family of twin-engine, variable-sweep wing, multirole combat aircraft that Italy, the United Kingdom, and former West Germany jointly developed and produced.
There are three primary Tornado variants: the Tornado IDS (interdictor/strike) fighter-bomber, the suppression of enemy air defenses Tornado ECR (electronic combat/reconnaissance), and the Tornado ADV (air defense variant) interceptor aircraft.
The Tornado IDS (Interdiction Strike) performs maritime strikes, air-to-ground attacks, and tactical reconnaissance. All of the air forces of the consortium's partner countries and the Royal Saudi Air Force have adopted this Tornado's basic design, with some minor detail modifications.
With fly-by-wire flight controls and a focus on ground attack, this was the first military aircraft in Europe that could also perform anti-shipping and reconnaissance missions at very low altitudes.
In contrast, the Tornado ECR (Electronic Combat and Reconnaissance) retains all the capabilities of the Tornado IDS while using electronic warfare tools and munitions to neutralize enemy air defenses and conduct electronic and tactical reconnaissance.
Only Germany and Italy's air forces use this specialized version of the Tornado. It was created especially for surveillance, tracking down, and neutralizing adversarial anti-aircraft systems. The air defense variant of Tornado was designed specifically for Royal Air Force.
The aircraft is one of the most combat-hardened in the world. During the Gulf War of 1991, the Tornado was flown by the Royal Air Force (RAF), Italian Air Force, and RSAF and participated in numerous low-altitude penetrating strike missions.
The Tornados of different services were also employed in minor capacities in Afghanistan, Yemen, and Syria, as well as the conflicts in Afghanistan, Bosnia, Kosovo, Iraq, and Libya in 2011.
Previously in 2021, Luftwaffe, in collaboration with Airbus, carried out the first flight of the aircraft with an extended service life to keep it flying until a replacement is inducted.
The mid-life upgrade improved the aircraft's capabilities to adapt to modern cockpit ergonomics, displays, computing, communications, counter-measures, and precision weapons technology.
According to reports, the upgrades could keep the aircraft in the air till 2035. However, the F-35s meant for Germany will likely replace the aircraft by the end of this decade.
Contact the author at sakshi.tiwari9555 (at) gmail.com