A former US military official has laid out a strategy for Ukraine to explore efforts to "lease out" a mercenary air force from the USA's Defense Department.
Since the Ukrainian conflict started, Kyiv has repeatedly asked the US to supply fighter jets, mainly F-16s, to take on Russia's more powerful and technologically advanced air force. 
So far, it has only received spare aircraft and components to maintain the operations of its under-equipped air force. While the US has not entirely ruled out the possibility of providing Western-manufactured jets to Ukraine, it does suggest that such a move will be made over the long term. 
Jeffrey Fischer, a former US Air Force colonel, argued in a Kyiv Post piece that Kyiv does not need to request aircraft directly from the US Air Force. 
Instead, Fischer suggested Kyiv take advantage of a 2019 Defense Department initiative to outsource its aggressor air training units to a few private corporations that not only conduct pilot training but also possess the aircraft that will likely be deployed in battle.
Fischer proposed using the program to lease US-owned aircraft to Ukraine's defense forces. This will also eliminate the process associated with training those forces on technically sophisticated equipment.
He said the need to "find" jets would be eliminated by "leasing out" the equipment, and the private corporations involved would probably offer their own highly skilled crews at a reasonable cost. 
According to Fischer, the plan paves the way for an efficient and quick air force to take on Russia over Ukraine's airspace. More importantly, it offers a "degree of separation" from direct US military engagement. He alleged that the idea was previously discussed behind closed doors in the US.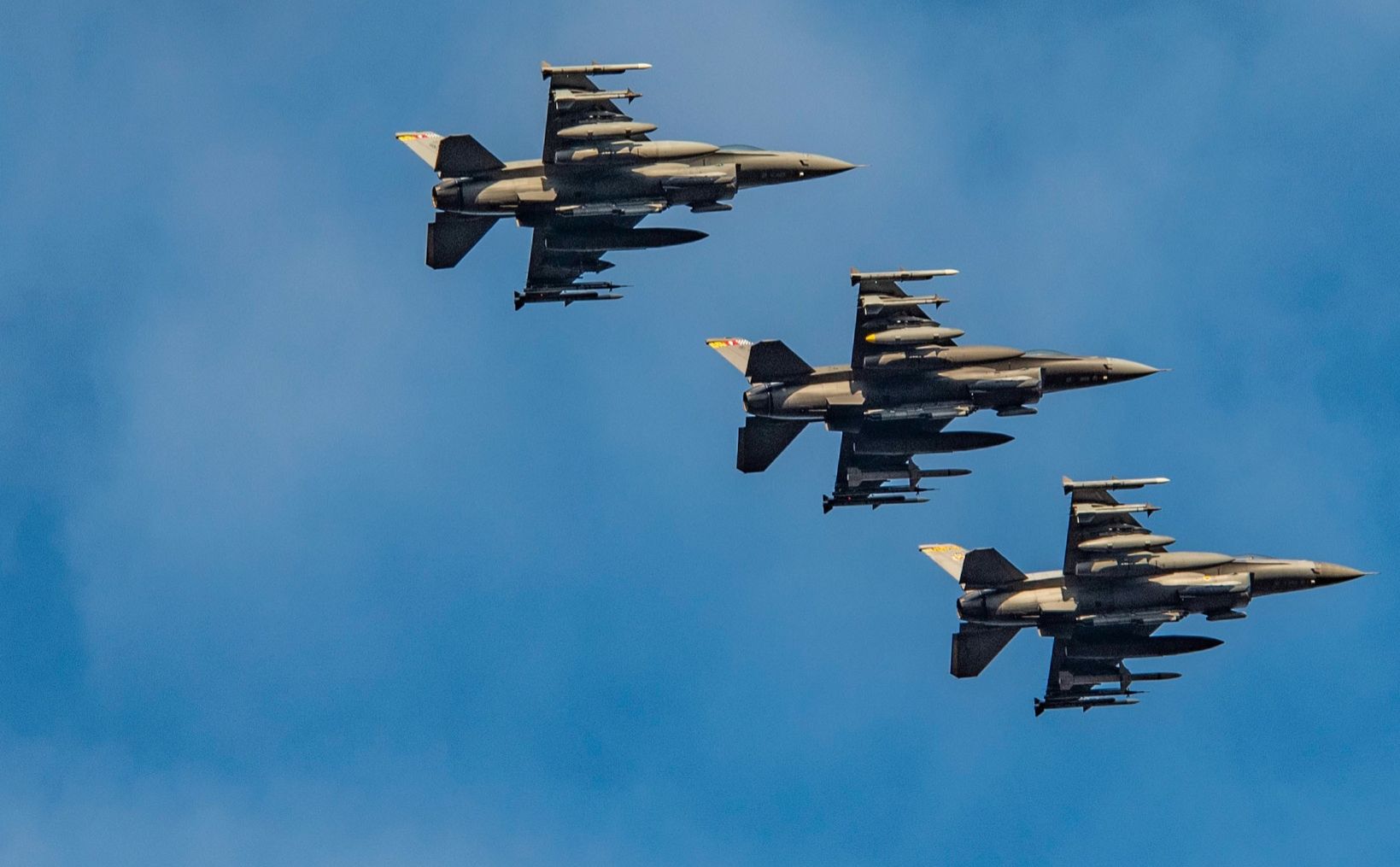 The former military official said that the United States is currently hesitant to equip Ukraine with aircraft because doing so could result in Russia accusing the United States of intensifying the conflict. However, he thinks that many in Washington, DC, would find it appealing to "lease out" an air force similarly. 
The US has been leery of extending its engagement in the conflict, relying on cash and military supplies to back Ukrainian forces. A lease option will likely save the US government money while maintaining the impression of aiding Ukraine in its defensive fight.
Russia's Limited Air Operations Over Ukraine
The limited and frequently inefficient activities of the Russian air force in Ukraine have astounded observers and caused analysts to infer that Russian military aviation is not as formidable as had been thought.
On the other hand, despite its successes on the ground, the Ukrainian military has yet to maintain the security of its skies. Kyiv has relied extensively on low-flying aircraft and surface-to-air missile systems to patrol Ukraine's skies.
The country continues to resist what British intelligence has described as a poorly trained Russian force that has been unable to recover from escalating casualties on the battlefield.
Despite having pilots, Ukraine does not have the necessary defense hardware to defeat even the Russians' comparatively limited aviation assault, the UK MoD said. 
In November, the Royal United Services Institute, a think tank, stated that this lack of airpower had led to catastrophic deaths on the Ukrainian side, primarily due to being entirely technologically outclassed and poorly outnumbered.
The institute argued that more airpower was essential to secure Ukrainian airspace and, potentially, to cut the length of the war. "The West must avoid complacency about the need to bolster Ukrainian air-defense capacity urgently," the institute wrote.
Russia's continued inability to use the potentially powerful and effective aerial firepower is solely due to its failure to eliminate Ukraine's mobile surface-to-air missile systems. 
The institute said the Ukrainian Air Force fighter force needed contemporary Western jets and weaponry to combat the Russian air force effectively.
Even a modest number of Western jets may have a significant deterrent impact because Russian pilots have remained wary throughout the conflict.
Nevertheless, Ukraine has stepped up its appeal for powerful Western fighter jets such as the F-15, F-16, and JAS-39 Gripen in recent months. Despite favorable signs from higher levels of the US military regarding a possible review, they have yet to finalize military aid packages.
The Ukrainian Air Force presently operates Soviet-era jets such as the MiG-29 and Su-27, which are regarded as the most viable option because Ukrainian pilots are already familiar with the aircraft.