Lockheed Martin has abandoned plans to acquire rocket engine maker Aerojet Rocketdyne for about $4.4 billion according to a statement published on Lockheed Martin's website.
"Our planned acquisition of Aerojet Rocketdyne would have benefitted the entire industry through greater efficiency, speed, and significant cost reductions for the U.S. government," said Lockheed Martin Chairman, President and CEO James Taiclet.
"However, we determined that in light of the FTC's actions, terminating the transaction is in the best interest of our stakeholders. We stand by our long heritage as a merchant supplier and trusted partner and will continue to support Aerojet Rocketdyne and other essential suppliers in the Defense Industrial Base still overcoming the challenges of the pandemic.
"Moving forward, we will maintain our focus on the most effective use of capital with the highest return on investment, including our ongoing commitment to return value to shareholders. We remain confident in our company's strong foundation and growth potential as several exciting projects enter production.
"Finally, I'm proud of the 114,000 patriotic men and women of Lockheed Martin. They have a principled commitment to deliver the highest quality and most effective solutions to our customers. We will continue to support the United States and its allies through our industry leadership and developing the technologies to ensure effective threat deterrence for decades to come."
Earlier Reports
As EurAsian Times has reported earlier, Lockheed Martin's ambitious plans to acquire Aerojet Rocketdyne seem to have hit hurdles. The planned acquisition of rocket engine firm Aerojet Rocketdyne has already drawn major scrutiny owing to allegations that it will give Lockheed an unfair competitive edge in the highly-concentrated missile defense, propulsion, and hypersonic development market.
Aerojet Rocketdyne is an American rocket and missile-propulsion manufacturer. It is also involved in the ongoing research to develop hypersonic weapons, as well as a variety of other munitions, targets, and undersea systems.
The US Federal Trade Commission, which reviews mergers and acquisitions, has postponed a vote on Lockheed Martin's bid to acquire Aerojet Rocketdyne for up to two weeks.
The vote was originally scheduled for midweek, the report said, adding that the delay would give the FTC additional time to analyze the merger's conditions. Aerojet shares were up more than 3% in after-hours trading on January 11, as investors saw the delay as a good indicator for the proposed merger, the report added.
The $4.4 billion agreement, announced in late 2020, is Lockheed's first major acquisition bid under new CEO Jim Taiclet. In October 2021, the company stated that the acquisition of Aerojet Rocketdyne is expected to be closed in the first quarter of 2022.
The deal is anticipated to reshape the US defense sector as it would allow the country's top defense contractor to acquire a major provider of solid-fuel rocket motors. Aerojet's customers include the Pentagon, NASA, Boeing, Lockheed Martin, Raytheon Technologies, and the United Launch Alliance.
In June 2021, Aerojet successfully tested a full-scale advanced solid rocket motor as part of the US Defense Advanced Research Projects Agency's hypersonic missile program. If the acquisition goes through, Lockheed Martin will also have a strong foothold in hypersonic missile development.
Concerns About The Deal
If federal antitrust officials approve this deal, experts believe that it will trigger issues in the tactical and strategic offensive missile industries. It would also exacerbate rivalry in the missile defense area by transferring ownership of Aerojet's solid rocket motor (SRM) production capacity to Lockheed.
SRMs, the cutting-edge technology for pushing missiles toward their targets, are employed in nearly all missile systems purchased by the US government. Following the Northrop Grumman acquisition of propulsion company Orbital ATK in 2018, Aerojet is the sole surviving independent manufacturer of this crucial propulsion technology.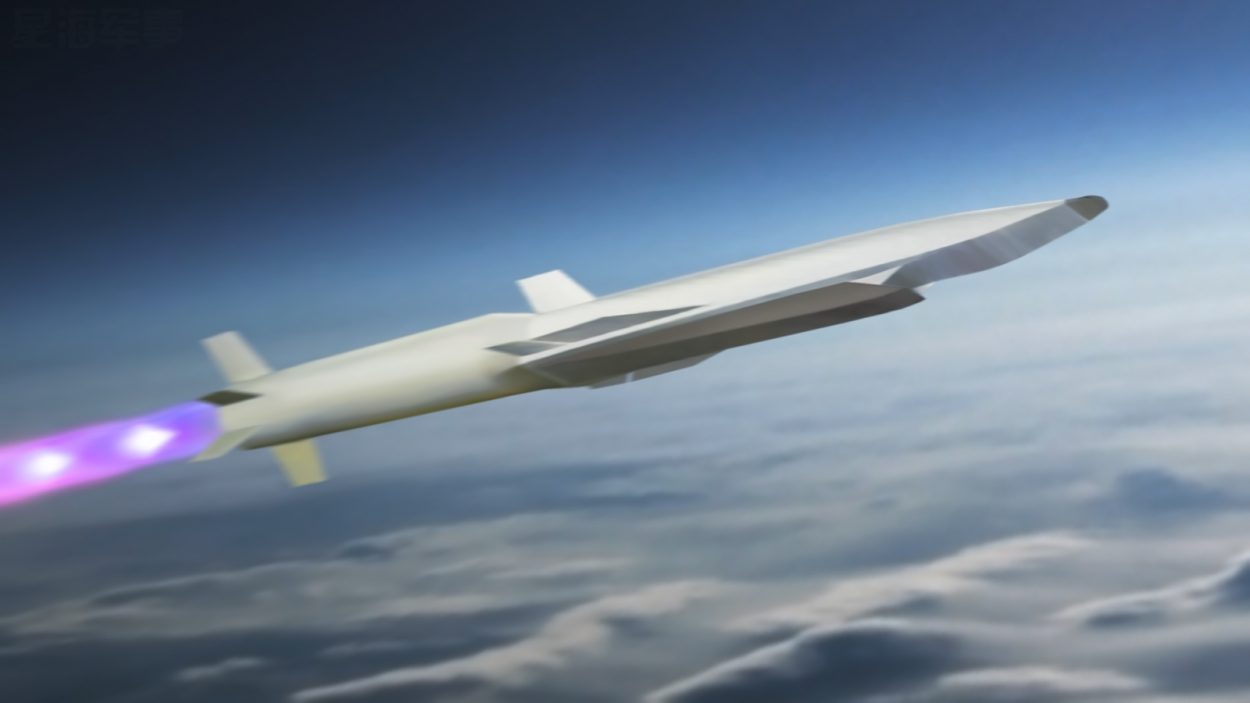 It is said that Lockheed's monopoly of Aerojet's SRM technology would be troublesome since there are only three other businesses that are strong enough to compete against Lockheed as prime contractors for US government missile system deals. All major companies are dependent on Aerojet as a supplier of propulsion components for their solutions.
Raytheon Technologies, in particular, has openly expressed concern that the merger will force it to rely on a direct rival for most of the propulsion in its missile products. Aerojet Rocketdyne, for example, is a supplier of solid rocket motors as well as military technology like hypersonic engines.
Furthermore, Aerojet is the sole manufacturer of the Divert and Attitude Control System, an essential missile defense propulsion technology that allows interceptors to make quick and precise course modifications in order to kill incoming ballistic missiles.
Lockheed's Forays Into Hypersonic Domain 
The development of hypersonic missiles in the United States has accelerated in recent years since China and Russia have lately demonstrated their capabilities. Lockheed Martin is a key player in hypersonic missile technology.
In October 2021, the company opened a new advanced hypersonic missile factory in Courtland, Alabama. A month later, the Pentagon selected Lockheed, Northrop Grumman and Raytheon to research and develop a missile system that would be able to defend the US against potential hypersonic weapons attacks by hostile nations.
Lockheed Martin's chief financial officer Ken Possenriede earlier argued, "vertically integrating Lockheed Martin's missile manufacturing business with the propulsion supplier would improve the engineering process and reduce the fees that are charged to the government when products are bought from subcontractors."
The potential acquisition of the Aerojet will undoubtedly boost the chances of Lockheed to fast-track the process as occurred in the instance of Northrop. Orbital ATK was the major provider of solid rocket motors, and Northrop Grumman's acquisition of the firm helped the corporation achieve a commanding lead in the competition for the Air Force's next-generation intercontinental ballistic missile. Boeing dropped out of the missile program, and Northrop won the race.
Raytheon also made similar claims that Lockheed Martin's ownership of Aerojet would give them a significant edge in future DoD procurements of ballistic and hypersonic missiles. Aerojet would be the major propulsion provider for hypersonic missiles, be it ramjet-powered air-breathing missiles or boost-glide vehicles.