The US Navy has secured the delivery of a high-energy laser weapon called 'HELIOS' from defense giant Lockheed Martin. With the acquisition of this laser weapon, it has taken a giant leap in the ongoing race to wield Directed Energy Weapons (DEWs).
A high-energy laser (HEL) from Lockheed Martin has been delivered to the US Navy for installation on warships, marking a significant step forward for the Pentagon's technology beyond isolated testing and toward real combat.
The weapon system, officially known as the High Energy Laser with Integrated Optical-Dazzler and Surveillance (HELIOS), is a 60+ kW-class laser. Lockheed Martin was given the initial contract to construct the weapon in 2018.
"HELIOS enhances the overall combat system effectiveness of the ship to deter future threats and provide additional protection for sailors, and we understand we must provide scalable solutions customized to the Navy's priorities," Rick Cordaro, vice president of Lockheed Martin's advanced product solutions, said in a statement.
"HELIOS represents a solid foundation for incremental delivery of robust and powerful laser weapon system capabilities," he added.
A continuous-wave HEL beam is a focused ray of optical radiation that delivers heat to a target's surface and destroys it. Unlike kinetic weapons, there is no momentum transfer, no shock wave, no high-velocity fragments, and no instantaneous effects.
The high-energy laser beams' instantaneous time-of-flight prevents the target from gaining the first strike. In addition, since the cost of an engagement can be reduced to the expense of running the generator that supplies the necessary current, HELs operate at a cost-per-shot basis that is almost zero.
According to the manufacturer, the multi-mission HELIOS system, integrated and expandable by design, will offer tactically relevant laser weapon system warfighting capability as a crucial component of layered defense architecture.
With its deep magazine, low cost per kill, light-speed delivery, and precise response, the revolutionary new weapon system HELIOS add an extra layer of defense to the fleet.
Lockheed Martin said in January 2022 that it was packing the HELIOS system that would be mounted on the Arleigh Burke-class destroyer USS Preble (DDG-88) this year. The business finished testing at Wallops Island, Virginia, in the fall of 2021.
According to the US Navy budget justification documents, Preble is the first ship in the Navy's fleet to receive the weapon during Aegis modernization availability. The ship will undergo at-sea tests in fiscal 2023.
High Energy Laser
Several directed energy programs for the US Navy are in various stages of research and development. HELIOS, for one, can be scaled to 120kW. The Navy accepting delivery of HELIOS indicates that the weapon has established its value and is prepared for greater dispersion throughout the fleet.
Incorporating high-intensity laser and optical dazzler technology into the ship and combat system offers the US Navy game-changing directed energy capabilities.
The HELIOS system's multi-mission capabilities go beyond merely a high-energy laser since they also contain a long-range Intelligence, Surveillance, and Reconnaissance (ISR) and Counter UAS-mounted ISR (C-ISR) Dazzler. It makes use of a laser that is more powerful than 100KW.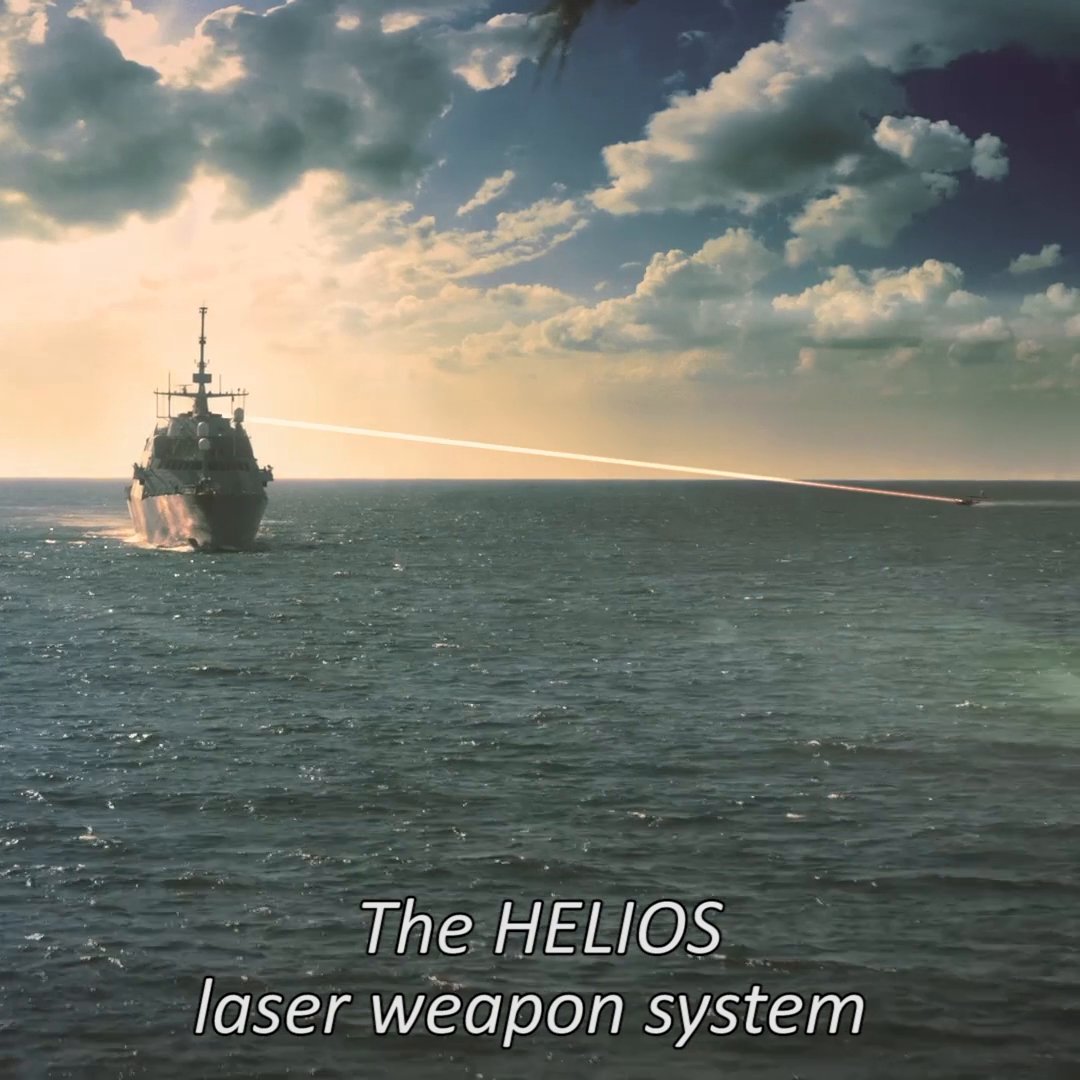 "What's interesting about HELIOS is that it's not simply a standalone system — [it has] the initial pieces of integration to Aegis, and the next steps would be to make it one of the selections in the weapon system component of Aegis so that you could use [it]," Jeanine Matthews, a Lockheed executive, told reporters in January.
Directed Energy Weapons have emerged as one of the most advanced and sought-after categories of weapons by advanced militaries around the world. Earlier this year, the Defense Department's chief technology officer released a list of 14 technological areas deemed most important for investment, highlighting directed energy as a crucial technology area for the Pentagon.
The US Navy tested an all-electric, high-energy Laser weapon called the Layered Laser Defense (LLD), developed by Lockheed Martin in February 2022. "The ground-based laser system homed in on the red drone flying by, shooting a high-energy beam invisible to the naked eye," the Navy said in a press release detailing the demonstration.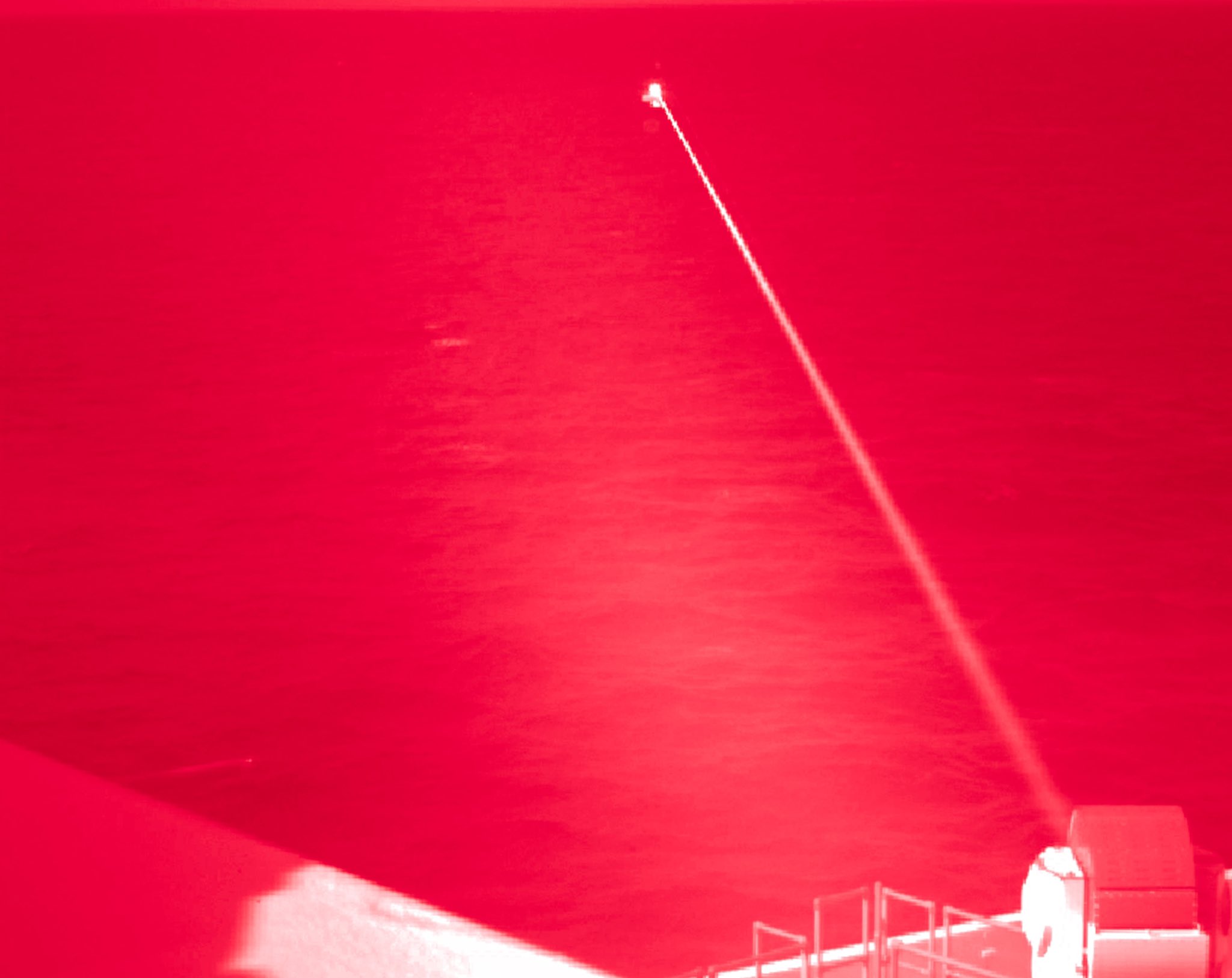 Besides Lockheed Martin, other American defense manufacturers like Raytheon, Northop Grumman, and Boeing are currently working on high-energy laser weapons for the US Army, Navy, and Air Force.
Laser weapons offer unprecedented levels of precision and engagement speed for naval warfighters. The lasers simplify logistics and make ships and their crews safer because they are not dependent on conventional fuels or gunpowder-based weapons used on ships.
On the other hand, modern high-power lasers are electrically powered, making them inherently safer and able to function as weapons so long as a ship has power. The cost per encounter for a laser weapon can be reasonably low even when fuel is the only consumable component used to power the system.
China and Russia are also developing cutting-edge DEWs. With experts sounding an alarm about a possible conflict between the US and China in the Indo-Pacific, wielding high-energy laser weapons would be an indelible asset for the US Navy.