India is making efforts to produce an array of indigenous technology and weapon systems so as to boost self-reliance in the defense sector. A major breakthrough has been achieved in the form of home-grown AESA radar, which is set to be integrated into the indigenous Tejas light combat aircraft (LCA).
This announcement comes a few months after the Defence Research and Development Organisation (DRDO) announced the development of chaff technology aimed at defending fighter jets of the Indian Air Force (IAF).
The IAF is reportedly set to demonstrate the use of Active Electronically Scanned Array (AESA) radar developed in-house later this month, making India one of the few countries with an indigenous force multiplier that is used in electronic warfare, long-range missiles, and long-range precision-guided ammunition, reported Hindustan Times.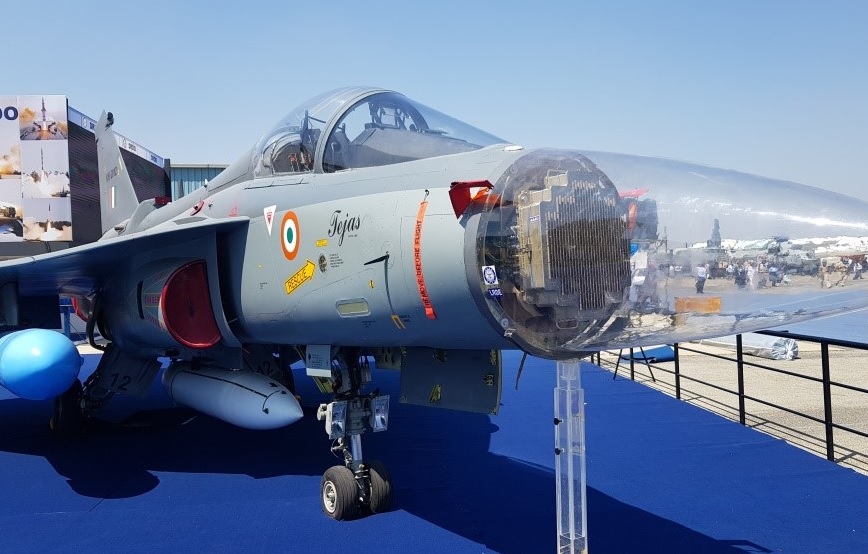 D. Seshagiri, Head of the Electronics and Radar Development Establishment (LRDE) of the DRDO, corroborated this, claiming that the produced AESA radar is 95 percent indigenous, with only one imported subsystem. It can track 50 targets in the sky at a range of more than 100 kilometers and engage about four of them at the same time.
The 95% indigenous component in the radar system is in consonance with the government's 'Make in India' initiative. Apart from India, "only the US, the EU, Israel, and China have AESA radar capability", Seshagiri told Hindustan Times.
This also allows India to create a balance of power in the region with China which has been showcasing its stealth fighter J-20 as a means of achieving air superiority.
AESA employs an electronically controlled array antenna, which allows a beam of radio waves to be electronically guided in multiple directions without moving the antenna. It is primarily used in radar systems and allows the radar to have resistance to anti-jamming, low interception, multi-mode capability and high reliability because each of these modes functions independently.
Thus, India possessing the AESA Radar will protect its fighter aircraft that are already far short in number against the sanctioned strength, from enemy radars. This will achieve a dual purpose of early interception and attack. Given India's geography and two-front war threats from China and Pakistan, it will function as a force multiplier for the IAF.
Similarly, the chaff technology which was unveiled earlier this year by DRDO aims to safeguard India's fighter jets against enemy radar threats. DRDO had also revealed that this technology, too, could be installed in the LCA Tejas.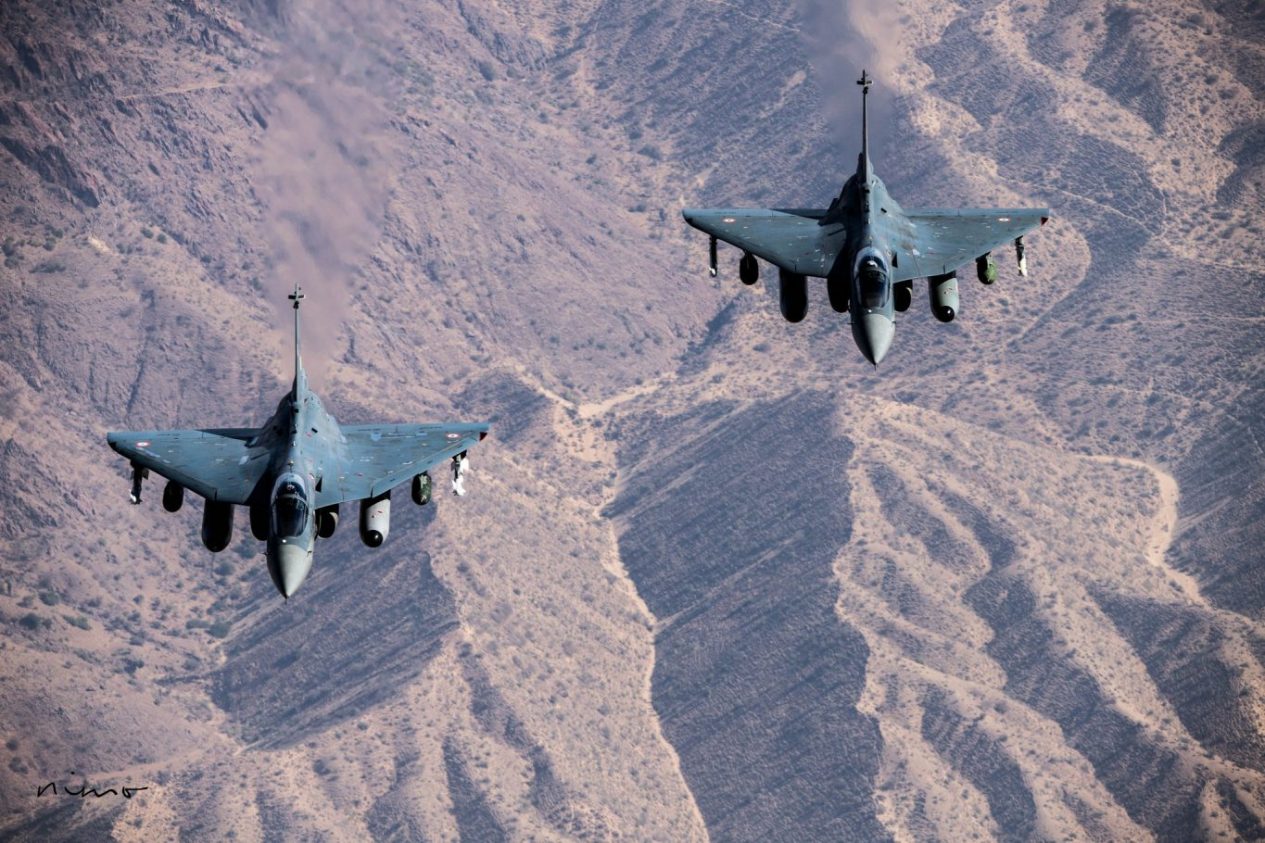 Uttam AESA Radar
This radar will be installed on all 83 Tejas Mark-1A aircraft in the Indian Air Force over the next five years, as well as the future twin-engine AMCA fighter designed by the Aeronautical Development Agency (ADA).
According to Seshagiri, the AESA radar will be installed on the radar cone of the Su-30 MKI aircraft as well as carrier-based MiG-29K fighters. "The LRDE has already signed an MoU with Hindustan Aeronautics Limited for Hindustan Aeronautics Limited to be the lead integrator of the radar on the Tejas Mk I A, with four recognized vendors, including BEL, as essential sub-system suppliers," he said.
The first prototype of the radar was developed in 2012, and a full-scale model was shown during the 2017 Aero India aviation exhibition. At Aero India 2019, a fully functional AESA radar prototype was unveiled, placed inside the glass nose of a HAL Tejas fighter.
Earlier this year, Seshagiri had said, "On the LCAs, testing is currently focused on the air-to-air mode. The radar's range should be about equal to that required to launch a BVR (beyond visual range) weapon. However, we're getting a better range than that. We're about to start a joint review after a few sorties. Following that, it will be ready for user testing."
The first 16 Tejas MK-1A aircraft would be equipped with Israeli ELM 2052 AESA radars, while the rest will be equipped with the indigenous Uttam radar. "The radar has already been tested for over 250 hours on two Tejas fighters and a Hawker Siddeley 800 executive jet."
It is believed Astra Mark-2 air-to-air missile, developed by DRDO, is also equipped with an AESA active seeker, to improve the performance of the missile and replace the Russian radio frequency seeker used in the Astra Mk I, according to The New Indian Express. The air advantage China has achieved with its fifth-generation J-20 stealth fighters may be nullified by this radar, analysts believe.
Chaff Technology To Defend Indian Fighters
DRDO developed Advanced Chaff Technology earlier this year to protect IAF fighter aircraft from hostile radar threats. Defense Laboratory Jodhpur, a DRDO laboratory, collaborated with High Energy Materials Research Laboratory (HEMRL), a DRDO laboratory in Pune, to create the improved chaff material and chaff cartridge-118/I, which met the IAF's qualitative requirements.
Following successful user testing, the Indian Air Force has begun the process of inducting this technology.
DRDO has developed an Advanced Chaff Technology to safeguard the naval ships against enemy missile attack. The three variants namely Short Range Chaff Rocket, Medium Range Chaff Rocket, and Long Range Chaff Rocket met Indian Navy's qualitative requirements. #AtmaNirbharBharat pic.twitter.com/T1RVu3elaK

— DRDO (@DRDO_India) April 5, 2021
"Chaff is the electronic counterpart of smoke and reflects electromagnetic energy to mislead or deceive an enemy system," an aerospace analyst had told The EurAsian Times. The opponent is confused by chaff materials of varying sizes packed into a container that is released by the aircraft to generate an electronic cloud.
"Chaff is like the name says, very tiny filaments of a certain form and length that reflect radar waves," a retired IAF fighter pilot told the EurAsian Times on condition of anonymity. It's loaded into canisters and launched from a plane. It blossoms behind the airplane when it's deployed."
Electronic countermeasures have been employed by militaries all around the world to protect important assets such as aircraft and warships. They are protected from both radar and radio frequencies by chaff technology.