India is likely to acquire 100 fighter jet engines for LCA Tejas in a deal worth $700 million from the US, The Economic Times reported yesterday.
10 Reasons Why India's LCA Tejas Could Be 'Shot-Down' By Pakistan's JF-17 Thunder In Global Arms Market?
The General Electric (GE) 404 engines will be used on the homegrown MK-1A version of India's Light Combat Aircraft (LCA) Tejas, the report says. IAF has placed an order for 83 Tejas MK-1A jets with the state-run Hindustan Aeronautics Limited (HAL).
The Tejas MK 1, currently in service with the Indian Air Force (IAF), is already equipped with the GE-404 engine.
US President: Earlier today we expanded our defence cooperation with agreements for India to purchase more than US$ 3 Bn of advanced American military equipment, including Apache & MH-60 Romeo Helicopters – finest in the world. These will enhance our joint defence capabilities. pic.twitter.com/TD6xMTx20q

— ANI (@ANI) February 25, 2020
This would be the biggest India-US defense deal since February 2020, when New Delhi and Washington had signed military deals worth $3 billion during the visit of then-US President Donald Trump. The deals included Apache and MH-60 Romeo multi-role helicopters.
India's Homegrown Tejas Fighter
Earlier this year, the Modi government approved a Rs 48,000-crore contract to procure 83 Tejas MK1A fighter jets from HAL.
The HAL Tejas is a single-seat, light-weight, high-agility supersonic fighter aircraft. It is approximately 13.2 m long, 4.4 high, and has a wingspan of 8.2 meters.
Indian LCA Tejas Or Pakistani JF-17: Who Is Winning The Malaysian Fighter Jet Contract?
The aircraft is equipped with a night vision compatible glass cockpit, which has two color liquid crystal multifunction displays, a head-up display, and a liquid crystal return-to-home-base panel and keyboard.
It also has helmet-mounted display and sight (HMDS), along with a hands-on throttle-and-stick (HOTAS) control system that provides better situational awareness.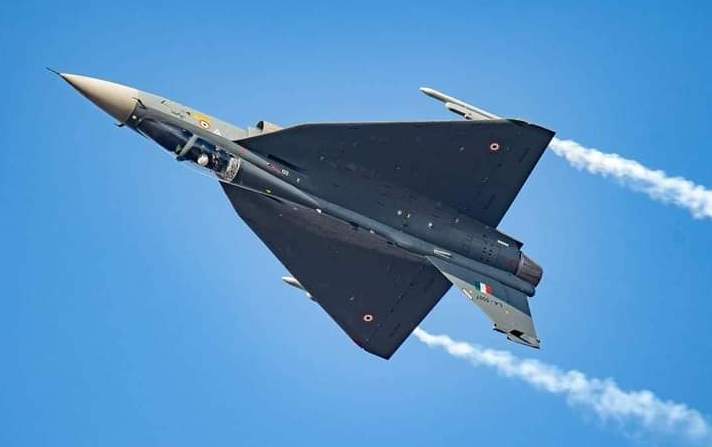 The communication suite of the aircraft comprises VHF to UHF radio communications with built-in electronic warfare (EW) suite, air-to-air and air-to-ground data link, as well as a HAL information friend-or-foe interrogator.
Tejas has eight external hardpoints, with three under each wing, and one on the center fuselage, and another under the air intake on the port side.
The Tejas can be equipped with air-to-air, air-to-ground, and anti-ship missiles, precision-guided munitions, rockets as well as bombs. The EW suite of the aircraft, comprises a radar warning receiver and jammer, laser warner, missile approach warner, and a chaff and flare dispenser.
Graveyard Of Super-Powers: As Afghan Taliban Runs Riot On Vital Border Crossings, Will India, China Join The 'Misadventure'
The aircraft can fly at a maximum speed of 2,205 kmph and at a maximum altitude of 15,200 m. The service ceiling of the aircraft is around 16,500 m.
The Indian defense establishment views the addition of the indigenously built Tejas, "as a game-changer for self-reliance in the Indian defense manufacturing".
According to the contract signed by the HAL in February this year, the company will deliver 73 Tejas MK-1A and 10 Tejas MK-1 trainers by 2026.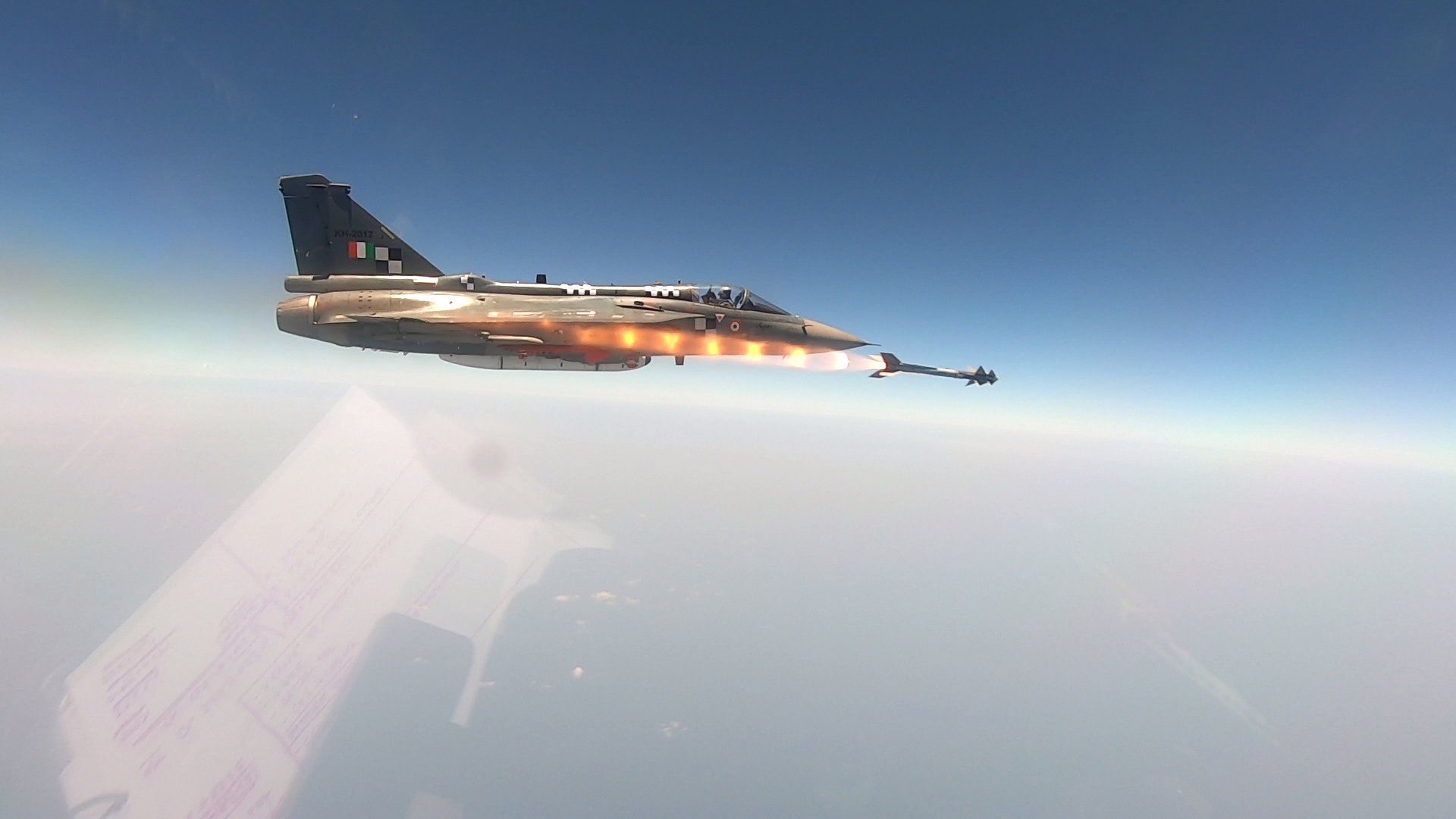 India's Defence Minister Rajnath Singh stated that the indigenous content of LCA-Tejas is around 50 percent in MK-1A variant, which will be further enhanced to 60 percent.
The LCA Tejas MK-1A is an advanced version of the LCA MK-1. The new variant would have advanced features such as mid-air refueling, enhanced operational roles, better combat ability, and maintainability through Active Electronically Scanned Array (AESA) Radar, and Beyond Visual Range (BVR) missile capabilities among others.
Fighter Jet Deal With The US
In February 2020, US aerospace giant Lockheed Martin signed a memorandum of understanding (MoU) with the state-owned Bharat Electronics Limited to "explore opportunities in the F-21 fighter jet program".
Lockheed projected the F-21 as an ideal aircraft for the IAF, stating that "in concert with India's Rafale and Tejas, the F-21 will fill a critical operational role for the Indian Air Force".
Indian Army Pushes Govt On 'Urgent' Acquisition Of Russian Ka-226 Helicopters
The US had also offered its F-18 Super Hornets for the Indian Navy, reported The EurAsian Times. The Indian Navy had been eager to acquire 57 naval jets from its aircraft carriers.
It was also reported that the US had offered to sell its F-18 fighters along with the unmanned aircraft Sea Guardian and some other systems. The aircraft offered by the US is an advanced version of the Super Hornets, which was also offered to the Indian Air Force to help augment its requirement of 126 Multirole Medium Combat Aircraft.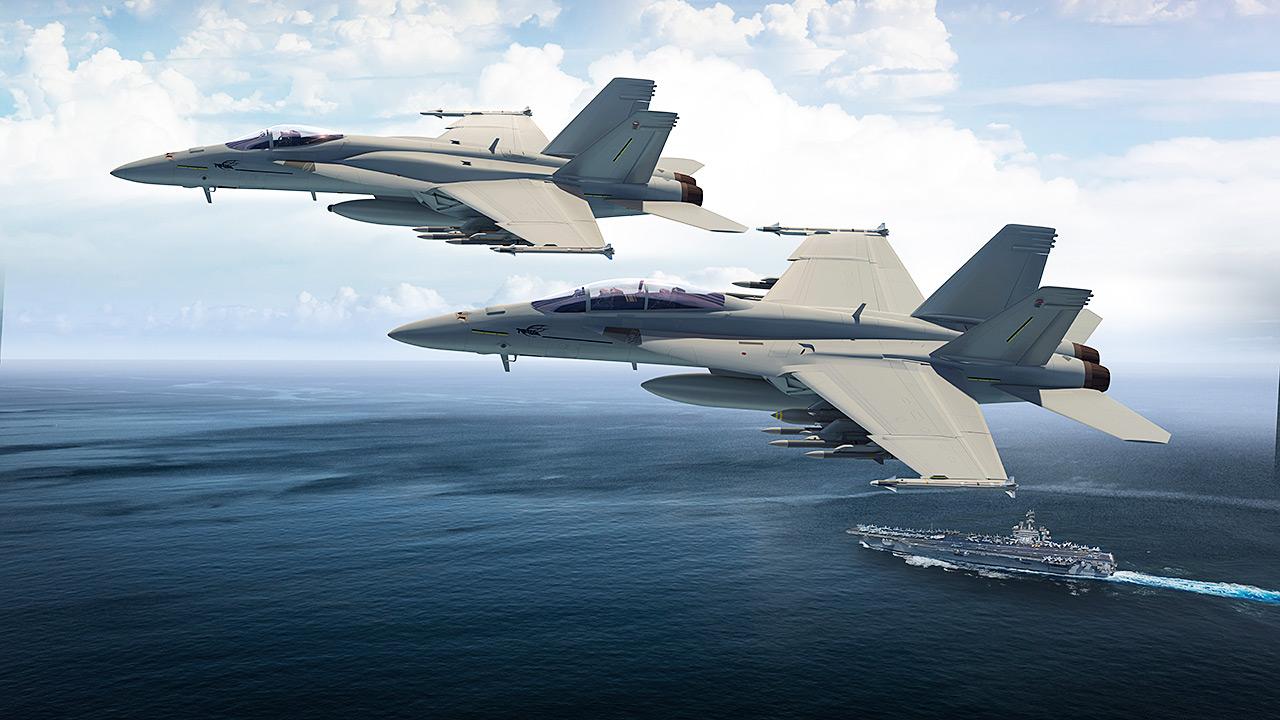 The multi-role aircraft is considered one of the most advanced fighters. It can conduct multiple missions in the tactical spectrum such as air superiority, day/night strike with precision-guided weapons, fighter escort, air support, maritime strike, reconnaissance operations, forward air control as well as buddy refueling, according to Boeing.
Will US Deal Hamper LCA Tejas Program?
Some experts were of the opinion that if India acquires US fighter jets, it could undermine the indigenously built Tejas, especially at a time when India has been vociferously pushing for its 'Make-in-India' initiative in the defense sector.
New Zealand-based defense analyst Rakesh Krishnan had stated that if India finalizes its order of 110 American jets, it would be a big blow to the development of Tejas, as due to the limited defense budget, the IAF may curtail its plans to develop two separate fighter programs.
India's 2nd Rafale Sqdn Ready; Time To Use 'Hard Power' Against China – Veteran Pak Diplomat
Another expert highlighted the numerous limitations imposed by the US regarding the exports of sensitive technologies, which may in the end result in a reduced capability of the aircraft on offer.