India has been eying a debut international deal for its Light Combat Aircraft (LCA) Tejas for a while. However, in an incredible twist, the Tejas is now being bolstered by the Russian-origin Sukhoi Su-30 fighter jets besides the cutting-edge western technology that it already uses.
---
It has been widely reported that the Tejas light combat aircraft from India has emerged as Malaysia's top choice as this Southeast Asian country is looking to replace its aging fighter jets. However, this has been possible partly due to the package deal India has offered to Kuala Lumpur.
India has proposed establishing an MRO (Maintenance, Repair, and Overhaul) facility in Malaysia for its fleet of Russian-made Su-30 fighter aircraft as part of the package. Malaysia, one of the countries that operate Russian jets, has trouble obtaining spare parts for the aircraft from Moscow due to Western sanctions.
"It (negotiation) is almost in the final stages. We are the only country which is offering them the support for their Su-30 aircraft as well as other than Russia, we are the only one who can support them to the extent that they require for that fleet," said R Madhavan, Chairman and Managing Director of Hindustan Aeronautics Ltd (HAL).
A team of high-ranking officials and experts from Kuala Lumpur are expected to visit India soon to take forward the procurement process. However, no formal contract has been awarded, nor has Malaysia made an official announcement.
It is, however, worth examining whether India could use its MRO capability to leverage contracts, given that several friendly countries operate Russian fighter jets. These countries have been anxious about the maintenance and overhauls of their aircraft in the wake of sanctions and delays in procuring spare parts from Moscow.
It is also pertinent to note that there is a growing demand for Light Combat Aircraft all around the globe, which is where India is looking to pitch its Tejas.
India Exploiting The Growing Need For LCA
An aircraft that falls within the viable limits of weight, cost, and complexity for fighters is a lightweight combat jet. These aircraft preserve carefully chosen competitive attributes while maintaining an affordable design and performance.
These planes might perform better in battle than heavy fighters because of their greater mobility and surprise element. They can be used in huge numbers as they are also much less expensive than heavy-duty fighters. The Indian Air Force (IAF) has ordered 83 LCA Tejas Mark 1A, all of which are to be delivered by 2030.
Due to its compact size, a lightweight fighter has a low radar signature. The light fighter pilot will likely spot the heavy fighter first on a battlefield and fire the critical first shot.
Terrifying Footage Shows Russian Soldier Firing At S-300 Missile Launchers From A Very Close Range & All Goes Wrong – Watch
Further, several countries in the world either do not require modern heavy fighters that cost several millions of dollars or want to diversify their fleet with both aircraft categories to ration resources and aptly cater to security challenges.
It is where the Indian LCA Tejas and other Light attack fighters come in. In the current contract bid, Malaysia reportedly narrowed down on the Indian aircraft, notwithstanding the competition from China's JF-17 jet, South Korea's FA-50, Russia's Mig-35, and the Yak-130 aircraft, according to Madhavan.
Turkey's Hürjet has been the other strong contender besides LCA Tejas and has been vigorously courting Malaysia. The manufacturer of Hurjet, Turkish Aerospace Industries (TAI), launched its first engineering and design office in Selangor, on the outskirts of Kuala Lumpur, last November to strengthen efforts to establish new cooperative ventures with Malaysia in the defense and aviation industries.
–#HAL Chairman R Madhavan: #India #Malaysia talks on Tejas procurement in final stages
-Competition from #Russia's MiG-35 & Yak-130, #China's JF-17 jet, #SouthKorea's FA-50
-JF-17 cheap but can't match technical parameters of TEJAS Mk-IA
-India also promises Su-30 MRO facility pic.twitter.com/LDF3yNpwvC

— Insightful Geopolitics (@InsightGL) July 4, 2022
India is pursuing various export opportunities for its Light Combat Aircraft (LCA) Tejas Mk1A, which has just offered to set up production facilities in Egypt. India is eyeing Cairo as the Egyptian Air Force (EAF) requires around 70 light combat jets, emphasizing local production and technology transfer.
It had earlier been revealed that logistic facilities like the one in Egypt were planned for countries like Vietnam, Indonesia, Malaysia, and Sri Lanka to woo them. However, given its current economic status, Sri Lanka might be out of this list for now.
India Pitches To Build Plant For LCA Tejas & Helicopters In #Egypt

"A series of high-level engagements have taken place with Egypt & Egyptian Air Force chief is expected to visit India in a few days,": Economic Times Reported pic.twitter.com/pdFZkkGuch

— OsintTv? (@OsintTv) June 28, 2022
Many Southeast Asia and the Middle East countries have been identified as prospective buyers. The HAL top boss also said that if the deal is concluded, it will send a "very good signal" to other possible aircraft buyers and increase its overall export potential.
However, given that HAL is banking on the "package deal" with the Maintenance, Repair, and Overhaul (MRO) to be set up in Malaysia, EurAsian Times attempted to examine whether a similar model could be adopted with other friendly countries that operate Russian fighters and if India could emerge as a substitute market for MRO while simultaneously bolstering its LCA Tejas export potential based on cutting edge western technology it uses and could be integrated with.
Tejas – A Global Fighter Jet
Produced by GE Aviation, the General Electric F404 is a family of afterburning turbofan engines falling in the 10,500–19,000 lbf (47–85 kN) class (static thrust).
The engine provides a maximum thrust of 11,000 lbf (48.9 kN) and a thrust of 17,700 lbf (78.7 kN) with an afterburner. The overall pressure ratio of the engine stays at 26:1, the Bypass ratio is 0.34:1, with the Thrust-to-weight ratio being 4.8 (dry), 7.8 (afterburning).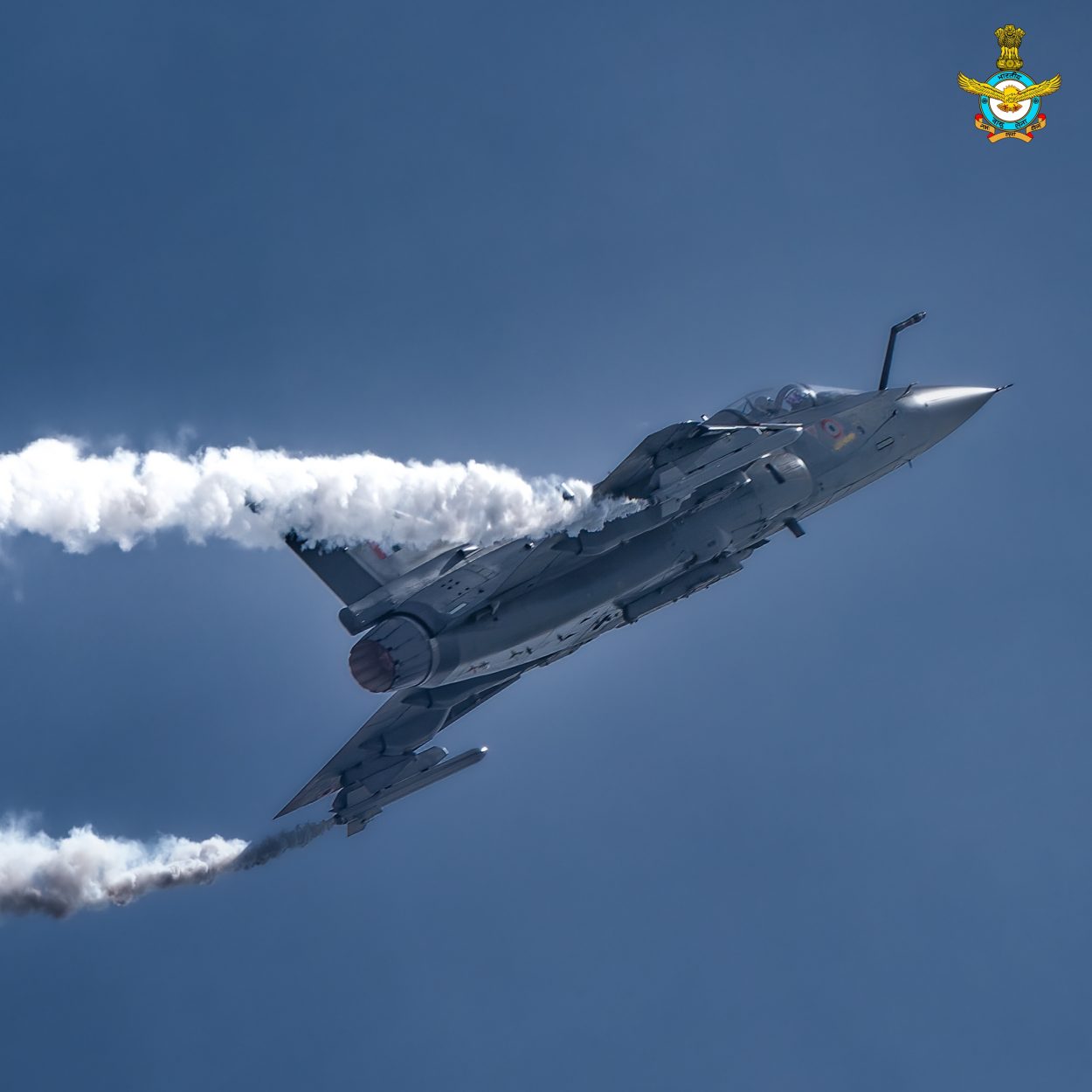 The engine was also praised by former Indian Air Force chief Birender Singh Dhanoa, saying that the American-made engines had excellent fuel efficiency and that he had rarely seen that among the contemporary fighter jets that he had flown during his career. The Mark 2 variant of Tejas will be powered by the stronger General Electric F-414 engine.
Like in the case of the engine, countries such as France, Israel, and Sweden had shown interest to supply the radar and EW equipment for the Tejas.
India chose to procure ELM-2052 active electronically scanned array (AESA) radars and ELL-8222WB electronic warfare (EW) suites from Elta Systems, a subsidiary of the Israel Aerospace Industries (IAI). The EL/M-2052 advanced Airborne Fire Control Radar (FCR) has been designed for air superiority and advanced strike missions.
It is based on fully solid-state active phased array technology, which enables the radar to achieve a longer detection range, high mission reliability, and a multi-target tracking capability of up to 64 targets.
Recapturing Alaska! Russia Threatens To Seize Its 'Lost Territory' If US Continued To Grab Its Resources
On the other hand, the ELL-8222SB airborne Electronic Warfare (EW) self-protection jammer has been based on cutting-edge Active Phased Array technology which allows high sensitivity target detection and transmission of accurate and narrowly focused high power directional beams.
To improve the capability of its LCA Tejas planes, India has also ordered HAMMER missiles from France for the Mark 1 variant. With the acquisition, Tejas planes will be able to launch airstrikes similar to Balakot and attack enemy bunkers 70 kilometers away.
In addition, Tejas Mk-2 is expected to be armed with the Scalp, Crystal Maze, and Spice-2000, as previously noted by EurAsian Times.
To secure India's sustained investment in the Tejas in many ways, India and HAL are counting on considerable Mark-1A upgrades. Through the integration of Active Electronically Scanned Array (AESA) Radar, Electronic Warfare (EW) suite, and Beyond Visual Range (BVR) missile capabilities, these upgrades include mid-air refueling, boosting the fighting ability, and maintainability improvements.
A Double-Edged Sword For India?
The Hindustan Aeronautics Limited (HAL) Aircraft Division Nasik, established in 1964, has produced and overhauled various MiG variants, including the MiG-27M, MiG-21M, MiG-21BlS, and MiG-21E7FL and also the Sukhoi Su-30.
The first Su-30MKI was overhauled at this division in 2014. Along with this, the organization also provides maintenance and design assistance for other aircraft of Russian origin and exports spare parts to some states.
India requires a license from Russia to provide MRO facilities to a third country — permission that it would have acquired from Moscow to offer to set up a facility in Malaysia.
A host of countries like China, Malaysia, Vietnam, Indonesia, Vietnam, Venezuela, Algeria, Uganda, Angola, Armenia, Kazakhstan, Belarus, etc., operate various variants of the Su-30.
"India operates a fleet of Su-30MKI which is an upgraded variant of Su-30 jointly produced by India and Russia with 90% contribution of the latter.
Malaysia was the first country to get the variant, called Su-30MKM, with M standing for Malaysia. However, that required Russian permission and Indian officers and engineers were in Malaysia for a long time for the smooth acquisition process.
Similarly, MRO may require Russian permission for Malaysia or any other country. It is not something India can do on its own because one, it is dependent on Russian spare parts, and two, it does not produce the main top-line equipment which has to come from Russia," Air Marshal PK Barbora (retd) told the EurAsian Times.
Malaysia, Indonesia, and Vietnam had already been identified as prospective customers of LCA Tejas Mk1A, whereas others sparing China could be pitched the aircraft in the foreseeable future. However, whether a package deal like that could be signed to woo them to buy Tejas is mere speculation.
Amit Cowshish, a retired senior defense ministry official told the EurAsian Times – "An aircraft is selected on its own merits with no other package deal withstanding. The prospect, nevertheless, sounds good in theory and seems to be a good opportunity for India if the outstanding issues associated with such a prospect are overcome.
Firstly, India is dependent on Russia for spare parts, even for its MRO services, so if that is delayed from the Russian side, India would be liable for damages and delay-related consequences in these countries.
Secondly, it remains unknown if HAL can undertake MRO for all the variants of the Su-30 that are operated by all these countries. Also, there could be significant backlash from the West if India undertakes such an exercise on a large scale as it could be seen as a breach of sanctions imposed on Moscow."
He added that "HAL already commits to the Indian Air Force to deliver the 83 Mark 1 variant of LCA Tejas between 2025 and 2030. It is pertinent to ponder whether it could significantly ramp up the production for additional orders.
India's LCA Tejas is not self-sufficient yet, so the US or other western countries could tighten the screw on their export if it is accompanied with a deal to set up MRO for a Russian-origin aircraft."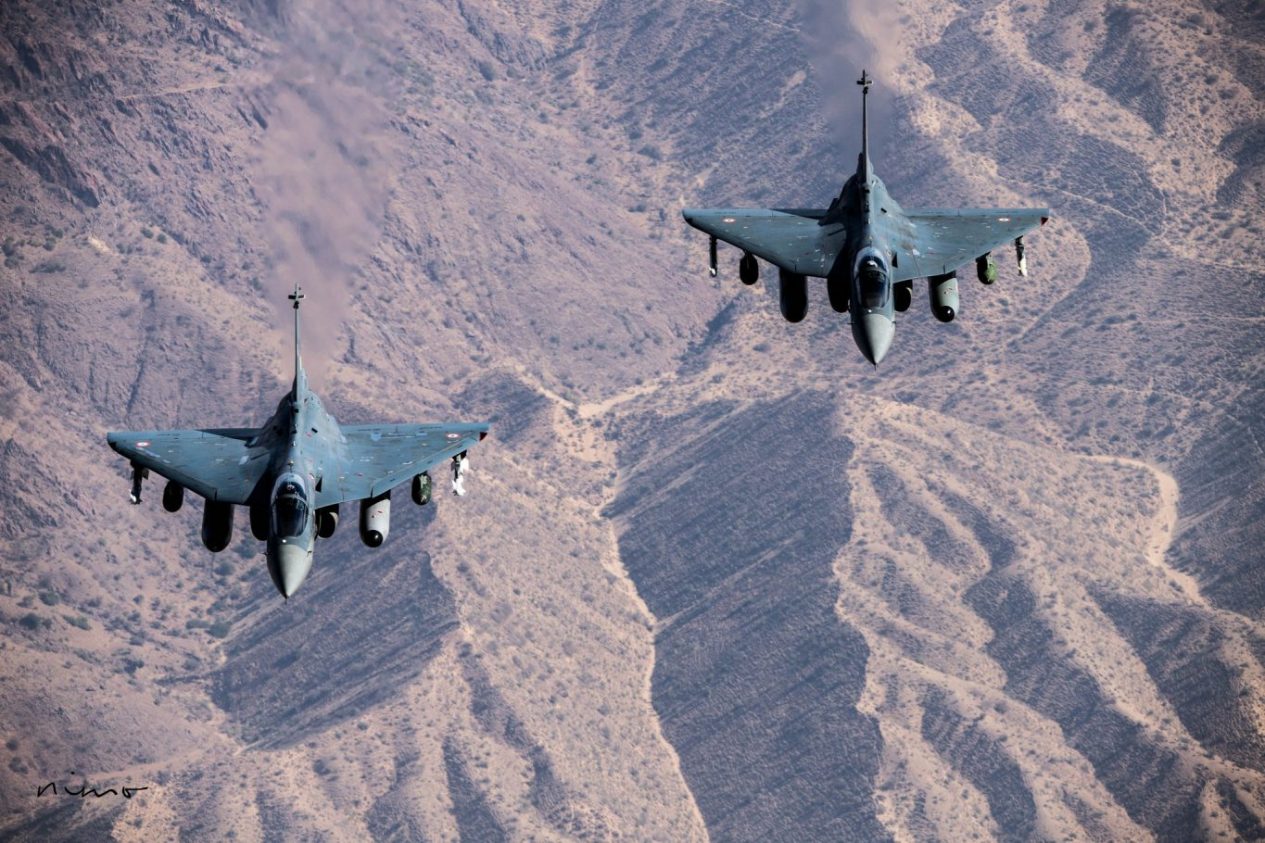 However, when asked if the Malaysian contract would affect the supply of Tejas jets to the IAF, Madhavan said in his interview that the manufacturing of the aircraft would be increased depending on demand.
He said if the agreement with Malaysia is finalized, it will signify that the aircraft is acceptable, which will lead to the opening of numerous other options without specifying what these options would be.
When asked by EurAsian Times whether India could emerge as a substitute for MRO facilities now that Russia remains embroiled in a war and there's concern around maintenance and overhaul work worldwide, Veteran Jaguar Pilot Squadron Leader Vijainder K Thakur said:  "No. Overhaul mandates the replacement of a large number of spares based on their life or condition.
The spare replacements range from large assemblies called Line Replaceable Units (LRUs) to small items. India sources many spares required for overhaul from overseas, including Ukraine, the UK, France, and Israel.
We have never attempted to take ownership of any fighter, including the MiG-21, which we have operated since the 1960s. Contrast our attitude with that of the Chinese who not only start manufacturing spares but often unabashedly resort to reverse engineering them when the OEM plays truant."
From the inputs received from experts, it would be fair to say that a package deal could be an attempt by India to serve Malaysia with a 'bonus' deal when it is already evaluating the aircraft and is keen on it.
An aircraft selection would primarily be based on merits, but India's offer has gotten Malaysia thinking about a long-term plan. Nonetheless, much work would have to be done before India could replicate a similar proposal to other countries.