The Ladakh stand-off must have been a great learning experience for India. However, it should remain prepared for any eventuality in the future given that secrecy and unpredictability are the hallmarks of China's foreign policy.
Countries, especially China's neighbors, must bear this gospel truth in mind while dealing with Beijing – both for short- and long terms.
Myanmar's Military Coup Could Hit Rohingya Repatriation, But How Is China Linked To This Issue?
China's official foreign policy doctrine says that Beijing "does not participate in the arms race, nor does it seek military expansion. China resolutely opposes hegemonism, power politics, aggression and expansion in whatever form, as well as encroachments perpetrated by one country on the sovereignty and territorial integrity of another, or interference in the internal affairs of another nation under the pretext of ethnic, religious or human rights issues". 
That such an announcement looks good only on paper has been proven by the Ladakh, Doklam and Sumdorong Chu standoffs. And unfortunately, India has not learned much all these years, and perhaps it would learn to see things from a different perspective if the bloody Galwan Valley skirmishes were anything to go by.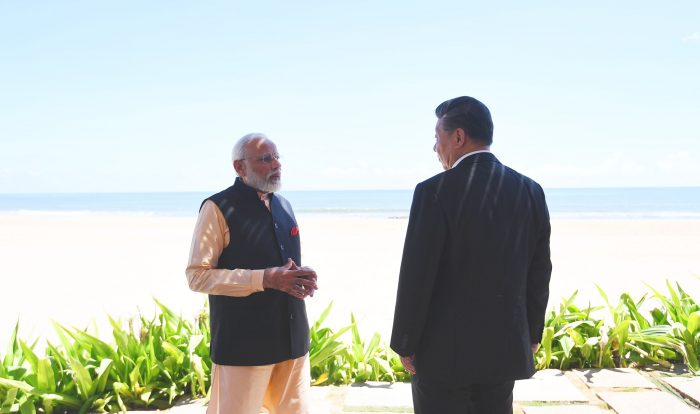 It's true that China maintains an independent foreign policy. "We are principled in international affairs, determining our own position and policies in accordance with the merits of each case and never yielding to pressure from major powers, nor entering into an alliance with any major power or power bloc," reads Beijing's foreign policy document, published on its Washington embassy website.
China does not have any permanent friend or foe; it keeps calibrating and recalibrating its foreign policy according to global situations. For instance, China sees India not as an enemy but as a military or potential business adversary and hence, the communist nation's continued aggression along the disputed border in the Himalayas.
Beijing knows very well that border skirmishes are the best way to divert 'nationalist' India's attention from its pressing domestic issues.
However, Beijing's formula did not work very effectively this time thanks to the Covid-19 pandemic. The world has been a different place since the novel Coronavirus struck humanity early last year. The pandemic blurred the boundaries between the nations, turned the mighty militaries into helpless creatures, made the richest the most-lonely people on the planet. When the world took a pause, the worldview changed.
Myanmar's Military Coup Could Hit Rohingya Repatriation, But How Is China Linked To This Issue?
China must have looked at these changes and fine-tuned its foreign policy according to the new circumstances. However, it would be foolish to expect a major transformation in what China has been pursuing all along – military maneuvers through territorial disputes. And it has stretched its arms already — from the heights of the Himalayas to the great expanse of the Indian Ocean.
New Delhi's Dilemma
With India and China completing the disengagement process in eastern Ladakh, there is speculation whether New Delhi would join the US-led anti-China Quadrilateral Security Dialogue, better known as QUAD.
Japan Times reported recently that the QUAD members – Washington, Tokyo, Canberra, and New Delhi – were planning a meeting of their leaders. However, there is apprehension with regard to India's position.
There is a reason to believe that New Delhi might be reluctant to join an overtly anti-China bloc at a time when it just struck a deal with Beijing to lower the temperatures at the de facto border in Ladakh.
After all, both India and China suffered immensely on the trade and business front owing to the nine-month-long border standoff. India, which had imposed some sort of sanctions on China and blocked over 100 Chinese mobile apps in the wake of the Galwan Valley incident, is looking to relax some of these measures. 
According to news agency Reuters, India is likely to clear some investment proposals from China in the next few days. It quoted an Indian official as saying: "We'll start giving approvals to some greenfield investment proposals, but we will only clear those sectors which are not sensitive to national security."
This obviously does not indicate a sudden change of heart on India's part – it's a pure business necessity. The pandemic-battered Indian economy is in need of urgent repair and the immediate succor can come from China, the Asian giant, and India's next-door neighbor. It works both ways – even China needs India's help to bring its businesses back on track.
Given these circumstances, New Delhi may not be forthcoming about joining the US-led QUAD despite pressure from Washington although it's more of a strategic alliance rather than an overtly military coalition like NATO.
Nonetheless, India must not lose sight of its long-term interest in the Asia-Pacific or what the US now calls the Indo-Pacific region. And for this, it has to do the difficult balancing act between dealing with an unpredictable neighbor and staying in touch with a strategic alliance. Although only time will tell if New Delhi is doing the right thing or not.