South Korea's new president takes office at a tumultuous time in the country's history. Considering the mounting missile threats from North Korea, the deployment of more THAAD air defense systems seems to be the priority for the conservative government.
On March 9, conservative Yoon Suk Yeol of the People Power Party won the election by a small margin, winning by less than one percentage point over competitor Lee Jae-myung. 
Yoon is fresh to politics, having spent the past 27 years as a prosecutor. When he takes office on May 10 from liberal incumbent President Moon Jae-in, he will face a slew of obstacles. 
Given North Korean threats as well as escalating tensions between the United States and China in the region, it's reasonable to anticipate that security and defense matters will receive significant attention from the new government.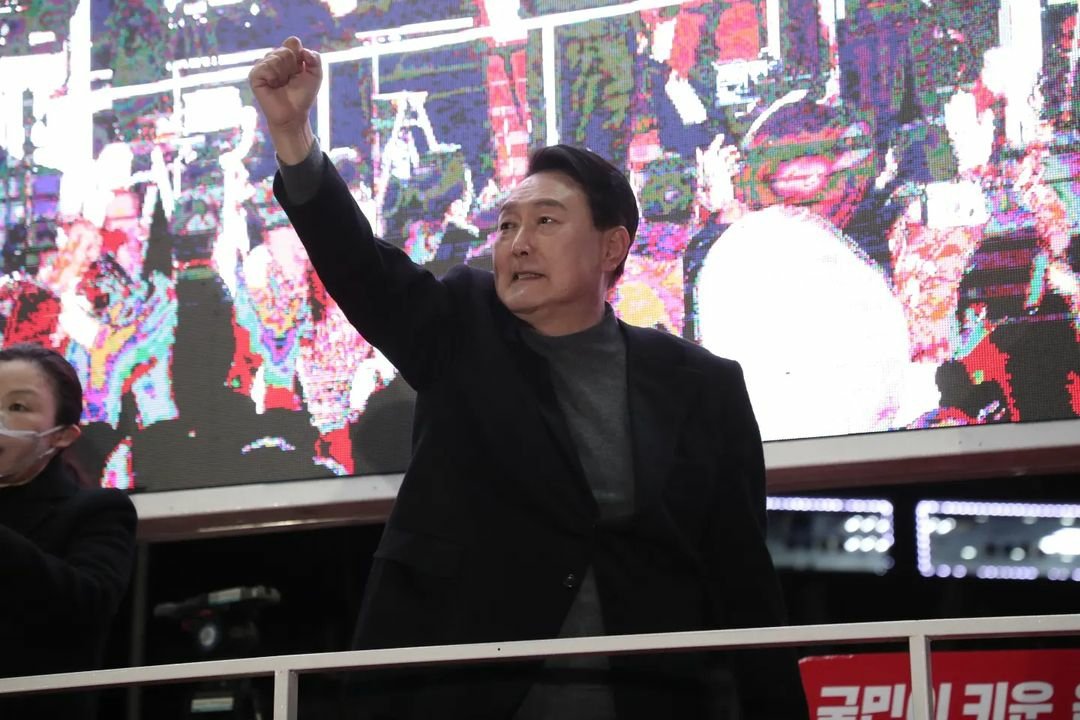 On February 25, President-elect Yoon Suk Yeol and the conservative People Power Party presented a statement outlining their plans for the next five years. Yoon and his party advocated for "strong national security and defense" backed by an unshakable South Korea-US alliance in the document. 
Yoon's policy proposal promises to "rebuild" the military alliance that "normally conducts theater-level command post exercises and field training exercises." Moreover, the deployment of more THAAD missile systems is going to be a crucial part of his presidency. 
More THAAD Systems For Seoul?
Yoon's plans also appear to contradict Moon's aversion to deploying another missile defense system in the country. In 2017, South Korea installed the $800 million Terminal High Altitude Area Defense system, or THAAD, as a deterrent against North Korean missiles. 
China then raised concerns about the system's deployment, claiming that its radar may be used to monitor Chinese territory. This triggered economic reprisal, with Beijing leading an unofficial boycott of South Korean pop culture, resulting in a significant decline in the number of Chinese visitors coming to the country.
Following a year of squabbling, Moon and Chinese President Xi Jinping decided to "normalize exchanges".
Yoon, on the other hand, has adopted a very different stance from his predecessor, advocating for more of them to be deployed in the country to fortify South Korea's defenses.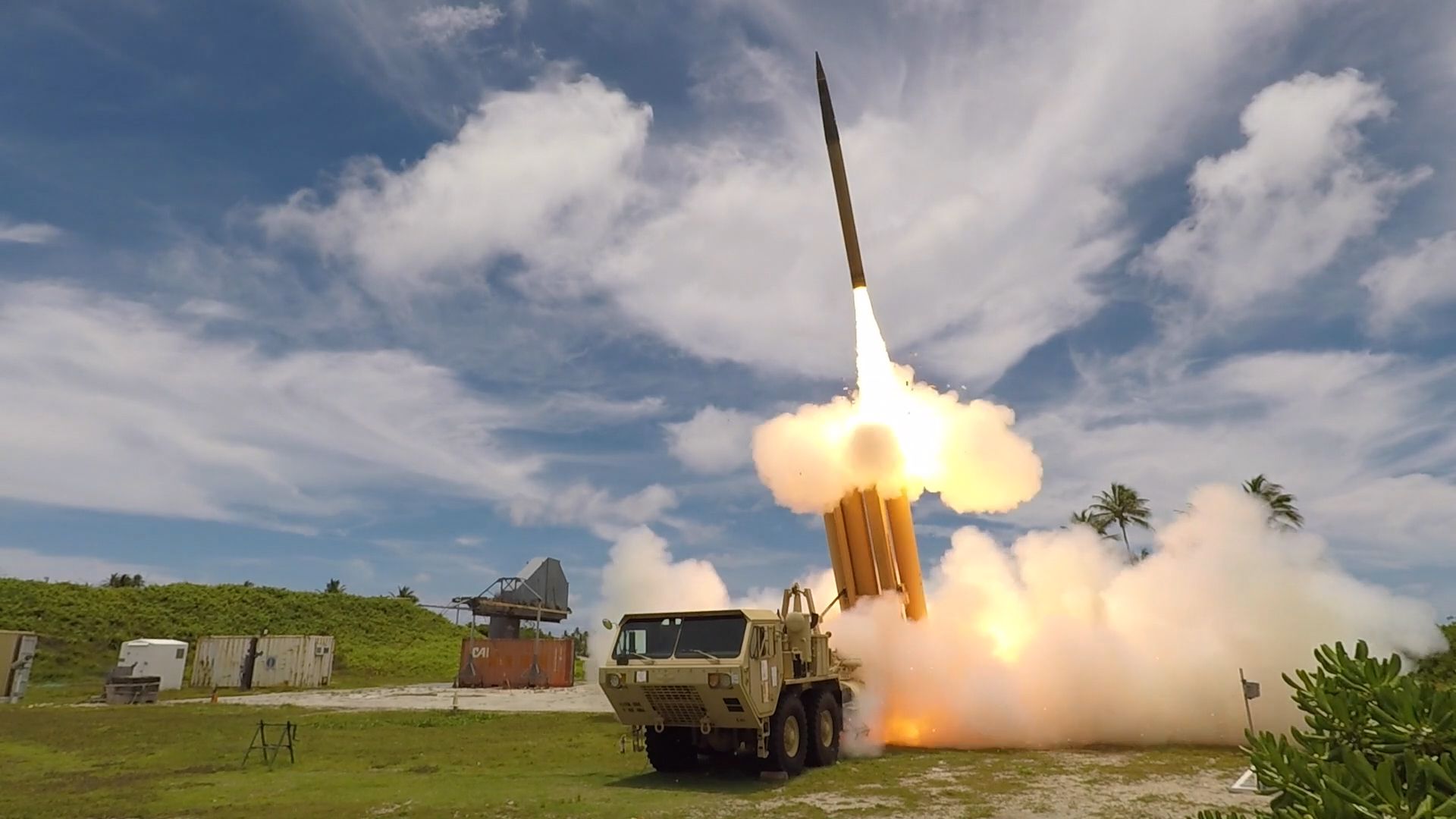 "Securing deterrence against the North Korean threat is a matter of sovereignty, and Seoul should remain open to additional deployments of THAAD in proportion to North Korea's growing missile threat," Yoon wrote in an opinion column published on February 8 in Foreign Affairs magazine.
Last year, Yoon said, "How much we bolster missile defense systems including THAAD and how deeply we coordinate with the United States and Japan [for defense]… These issues should be decided upon in accordance with our security situations," he added. 
Yoon's comments indicated that the conservative party would fundamentally alter Moon's perilous balancing act between the country's traditional friend, the United States, and its greatest trading partner, China, in the face of growing animosity between the two giants.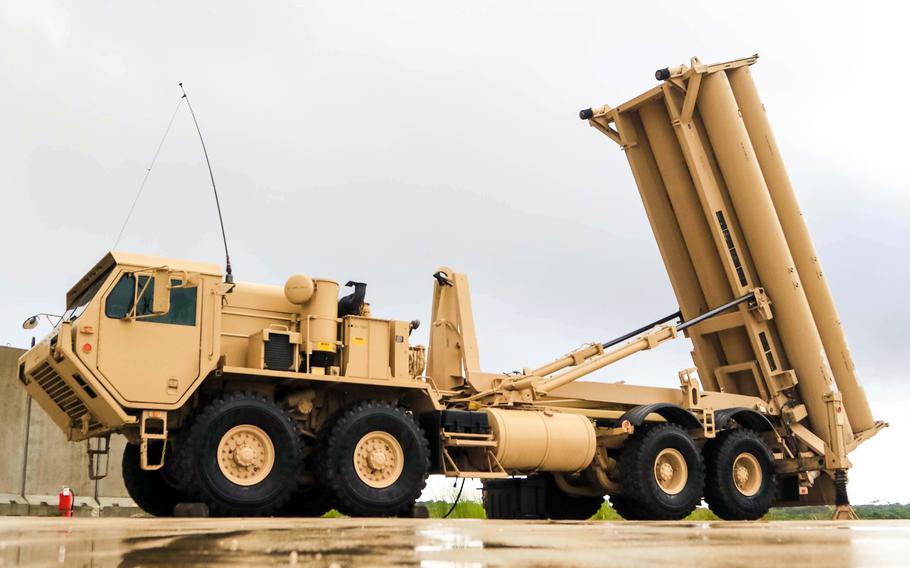 Furthermore, President Biden spoke with Yoon on the phone on March 10 to congratulate him on his victory. Yoon apparently highlighted the importance of a stronger Korea-US alliance to respond to the North Korean threat and urged President Biden to place more importance on the Korean Peninsula.
Tough Stance On North Korea
Yoon's campaign focused heavily on his hardline position on North Korea, in stark contrast to Moon's strategy, which has persistently emphasized communication and peaceful reconciliation.
North Korea has launched a series of missiles with greater range in the past few months, raising concern in Seoul. Pyongyang has conducted nine missile tests, including a new type of "hypersonic missile" capable of maneuvering at high speeds, so far this year, as previously reported by the EurAsian Times.
Moon's administration's efforts at mending fences did not yield any results with North Korea constantly rejecting offers of discussion, probably because the second summit with the US collapsed in early 2019. 
Yoon has stated that his key foreign policy priority will be to strengthen his country's partnership with the United States. "Yoon will be able to boost the U.S.-South Korea alliance immediately at fairly low cost — namely through rhetoric," Mason Richey, a professor of politics at Hankuk University of Foreign Studies in Seoul told Nikkei Asia. 
"Washington alliance managers will be happy to hear no more talk of an 'end of war' declaration, and a lot more South Korean talk about North Korean denuclearization," he added. 
Experts warn, however, that taking a tougher stance might exacerbate tensions between Seoul and Pyongyang. Many fear a repeat of 2017 when North Korea's relentless weapons testing and advances provoked joint military exercises between the US and South Korea. Then-US President Donald Trump also issued a warning to unleash "fire and fury like the world has never seen".