The newly-launched Russian fifth-generation Su-75 'CheckMate' has been described as the "killer" of the Swedish Gripen fighters and other similar league jets including Rafales and Typhoons.
As Stealthy As A Raptor – Russia's AI-Enabled Fifth-Gen Fighter Jet 'CheckMate' Promises To Trounce F-22, F-35
Reacting to the statement by the Swedish Ministry of Defence which said that the JAS 39E/F Gripen fighter is capable of dealing with Russian Su-30 and Su-35, foreign military analysts have termed the Russian Su-75 stealth jet as the "killer of warplanes".
Denis Manturov, head of the Ministry of Industry and Trade in Russia, said in his statement that the Su-75 is a high-class combat aircraft.
"We must return to the cohort of countries that sell similar equipment. If we take the American counterpart – this is the F-35, Europe – Gripen, also a Chinese aircraft, which was developed together with Pakistan (JF-17 Thunder)", he said during MAKS 2021 airshow where the aircraft was presented.
The new stealth fighter was called a very dangerous enemy for any fourth-generation aircraft by the western media. This also includes the Swedish JAS 39E/F Gripen fighter.
"The Russian Su-75 fighter is too tough for any of the existing 4th generation fighters, it even claims to be the "Russian killer" of the Swedish Gripen fighters. In all likelihood, it will be able to deal with even such an enemy as the F-35", said a Swedish analyst.
Boeing To Upgrade Its Apache Helicopters To The Most Advanced 'Indian Variant' In Asia-Pacific Region
The JAS-39 "Gripen" is a light single-engine multirole combat aircraft designed and manufactured by the Swedish aerospace giant Saab AB. Highly agile and versatile, the fighters boast the best electronic warfare (EW) suits across the world and have already been exported to Brazil, Czech Republic, Hungary, South Africa, Thailand, and the United Kingdom.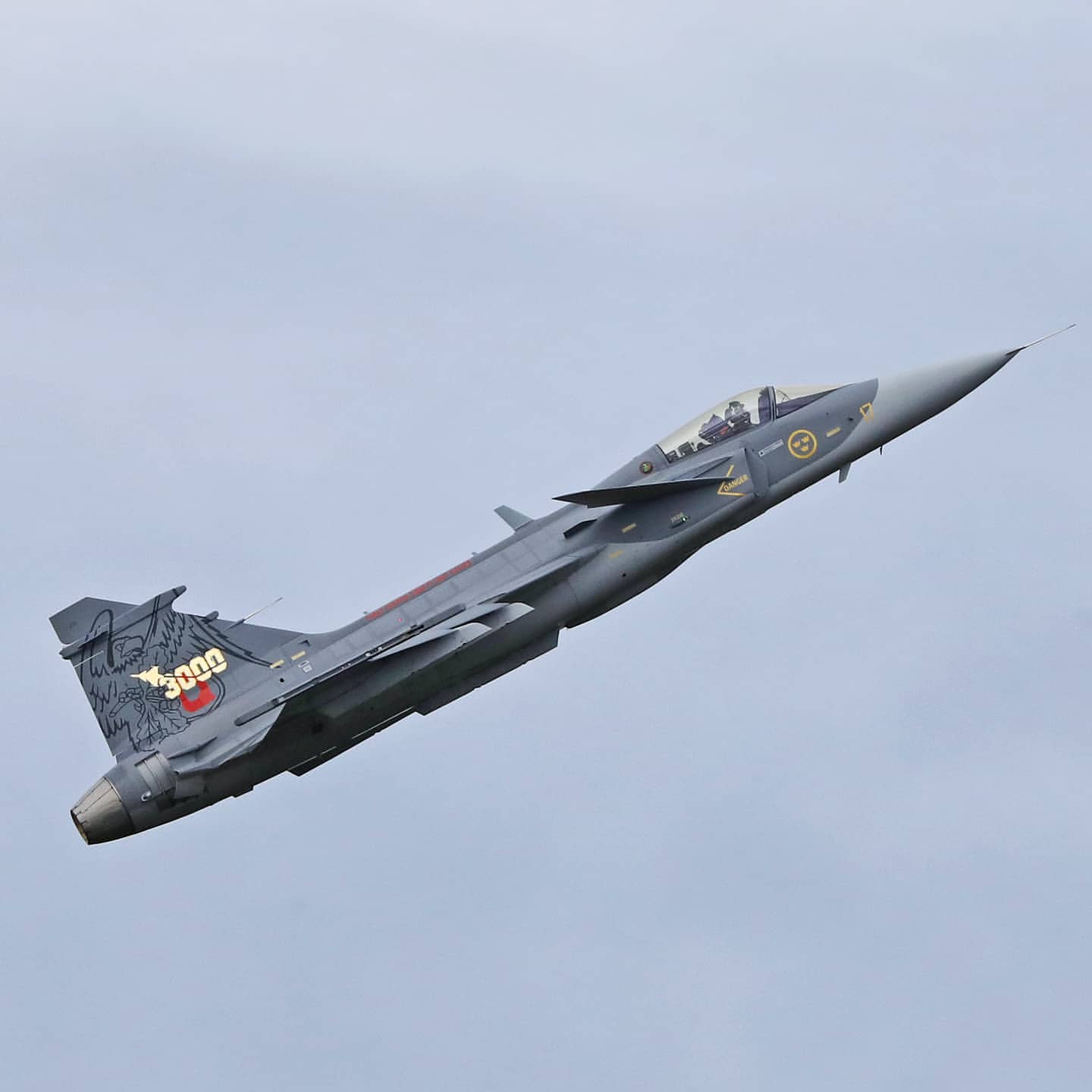 The fighters, which use pulse-doppler radar and are also able to attain speeds up to Mach 2, have a huge weapons load as well. The Gripens can carry almost every weapon in service with NATO, including AIM-9 variants, IRIS-T, AIM-120 AMRAAM, Meteor, MICA, AGM-65 Maverick, KEPD 350 ALCM, and a host of other air-to-air and air-to-ground munitions.
Developed by state-run Rostec's United Aviation Corporation (UAC), the Light Tactical Aircraft (LTA), is said to possess many advanced features. An unmanned version of the aircraft is also in the pipeline, according to officials.
India, China 'Key Contenders' To Acquire Russia's F-35 Stealth Fighter Jet – 'Checkmate'
The new jet, called Su-75 'CheckMate' was unveiled in the presence of Russian President Vladimir Putin who hailed the development potential of Russian aviation.
"What we see now in Zhukovsky obviously demonstrates that Russian aviation has a high potential for development. Our aircraft industry also continues creating new competitive aviation equipment," Putin said.
The fifth-generation aircraft is said to be a single-engine combat jet and has been called a "lightweight stealth fighter" by defense editor for Aviation Week, Stephen Trimble.
While the first takeoff is scheduled for 2023, the UAC plans to begin serial production of the Sukhoi single-engine jet fighter in 2026, UAC CEO Yuri Slyusar said during the presentation at the MAKS-2021 expo.
Why SAAB Gripen Jets Have 'Wreaked Havoc' On Both F-16s & Rafales In Global Arms Market?
The MAKS International Airshow, 2021, also saw a performance by Russian Knights, the iconic aerobatics team, as they performed stunts in their Su-35S fighter jets which appeared to defy physics.
The aerobatics team, which marked its 30th anniversary earlier this year, took part in the biennial air show, which is taking place outside Moscow until July 25. The Knights flew six Su-35S fighter jets in an extremely tight formation and had only a gap of a few feet between each 25-ton aircraft, as reported by RT News.
Written by Kashish Tandon