Japan has recently been making headlines regarding its increasing defense budget amid growing tensions with China. The most recent development is that Tokyo is planning to earmark its biggest five-year defense budget from the fiscal year 2023 to top $264 billion (30 trillion yen) for the first time.
Amongst rising budget allocations in various countries, Japan's decision stands out since it has historically followed a 1% of GDP expenditure threshold for defense. Yet, with geopolitical tensions involving China, North Korea, and Russia intensifying, this convention might be up for a change.
Record-Breaking Budget
Nikkei Asia has reported that the Japanese government is moving towards increasing the nation's five-year defense spending to 30 trillion yen in a plan that is to be announced next year. This budget will be a component of the government's Midterm Defense Program.
It is based on per-year spending of around 6 trillion yen. This amount includes the 5.4 trillion yen that was allocated in the fiscal year 2022 budget plan, in addition to the 770 billion yen allotment that was included in the supplementary budget plan of 2021.
In the midterm plan, the government will provide an approximation for the total budget for five years by summing up the price of defense equipment. The current plan, set for the fiscal years of 2019-2023, has set a total budget of about 27.5 trillion yen. The next plan will be revised a year ahead of schedule. There is a possibility of the budget being increased by close to 3 trillion yen.
This move comes in light of threats posed primarily by China, Russia, and North Korea's growing military might in the region.
Ever-Increasing Geopolitical Tensions
The Korean peninsula, owing to the advancements made by North Korea in terms of weaponry, is becoming tense. In the event of a conflict, the US military bases on Japanese land are bound to contribute to the military effort against North Korea.
It is expected that Pyongyang will respond by launching short and medium-range ballistic missiles at targets in Japan. The likelihood of nuclear-armed cruise missiles and hypersonic glide vehicles cannot be completely ruled out.
To add on, China and North Korea each operate 60-70 submarines. and Russia operates around 20 as part of its Pacific Fleet. Japan thus has the necessity to, and presently is involved in scaling up its anti-submarine warfare (ASW) capabilities.
Tokyo's disputes with Beijing and Moscow also extend to outstanding territorial disputes regarding its sovereignty over far-flung islands. The dispute over Senkaku/Diaoyu islands has also intensified owing to the swift expansion of the PLA Navy's operational capability.
In the wake of these countries possessing both conventional and nuclear-armed missiles that Japan wants to avoid, there is an effort to prepare an integrated multi-layer missile defense ability. Furthermore, China has a huge arsenal of cruise missiles and short to medium-range ballistic missiles. These armaments are capable of hitting targets across Japan.
Alongside this, China and Russia are building pressure using their military aircraft which have been patrolling near Japanese airspace with increased frequency. Japan needs improvements to ground-based air defense to address these multiple threats. The increase in budget will help here.
Use Of Additional Funds
The additional money pumped in for defense spending will primarily be utilized for the acquisition of new equipment, as well as to deploy troops to the southwest islands near China and Taiwan. Funding will be directed towards strengthening missile defense.
Japan currently has a need to maintain naval vessels that are slated to replace the Aegis Ashore ground-based interceptor missile system. The country has to pay for the development of the next generation of fighter jets that are to be deployed around 2035. Tokyo has further plans to acquire P1 maritime patrol aircraft and C2 transport aircraft.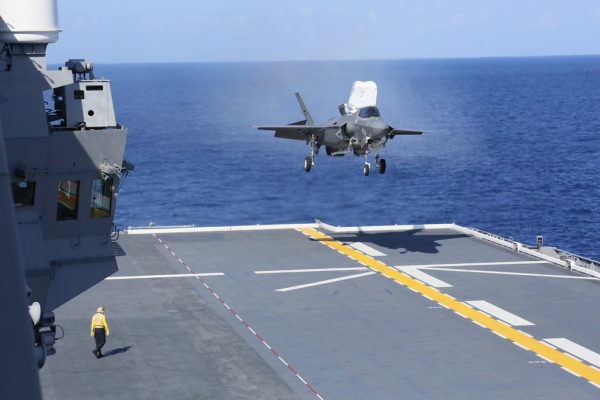 It is poignant to note that spending will cover novel arenas such as cyber defense, space, and electromagnetic waves. Tokyo will invest in satellites capable of detecting missile launches from space. Funding will be directed into research on technology to deal with cyberattacks.
Election promises made by the then-candidate and current Prime Minister Fumio Kishida less than two months ago suggest that the defense budget will only continue to rise, perhaps even crossing the over 4 decades-old "1% of GDP" threshold.
The 1% Threshold And Military Constraints
The threshold, which has been an informal convention, traces its origin to 1976. That year, the ruling Liberal Democratic Party (LDP) was surrounded by a bunch of scandals. One of the most infamous of these was the revelation that then PM Kakuei Tanaka had accepted bribes from Lockheed Martin.
Following this, LDP replaced Tanaka with Takeo Miki. Miki pledged "clean politics" and declared in the Japanese Parliament – Diet- that Japan would not spend more than 1 percent of its GDP on defense.
Ever since then, this remained the de facto threshold. However, rising geopolitical tensions have resulted in Japan consistently raising its defense budget over the years. It has also resulted in steps towards some military reforms.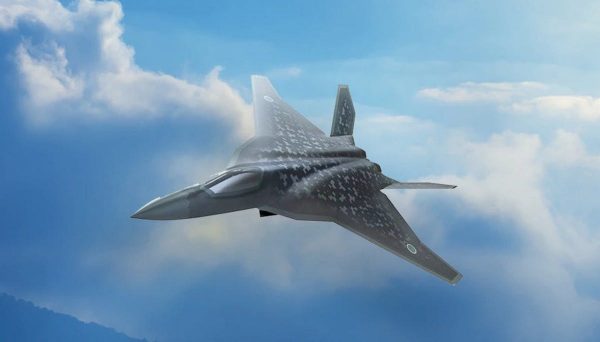 Former PM Shinzo Abe took major steps towards upgrading the Japanese defenses. Under him, in 2013, the government declared a new national security strategy. Five years later, the country adopted a 10-year defense plan and a midterm procurement plan to realize this strategy. Abe's role was also instrumental in reinterpreting Article 9 of the country's constitution. This enabled Japan's Self-Defense Forces (SDF) to cooperate with foreign militaries to protect the nation.
However, the potential to further increase the country's defense spending comes with its own set of problems.
Changing Defense Budget
The LDP had included the goal of spending 2% of GDP – amounting to $100 billion – or more on the military in its manifesto ahead of the national elections that took place in October this year.
Experts don't expect recently elected PM Kishida to implement this doubling in defense spending in the near future. This is largely because of Japan's current economic situation. The country's public finances are ridden with debt.
In addition, the Covid pandemic also caused economic volatility and resulted in Japan's economy contracting by 29%. In addition to the economic constraints, there is also internal as well as external political opposition to this move.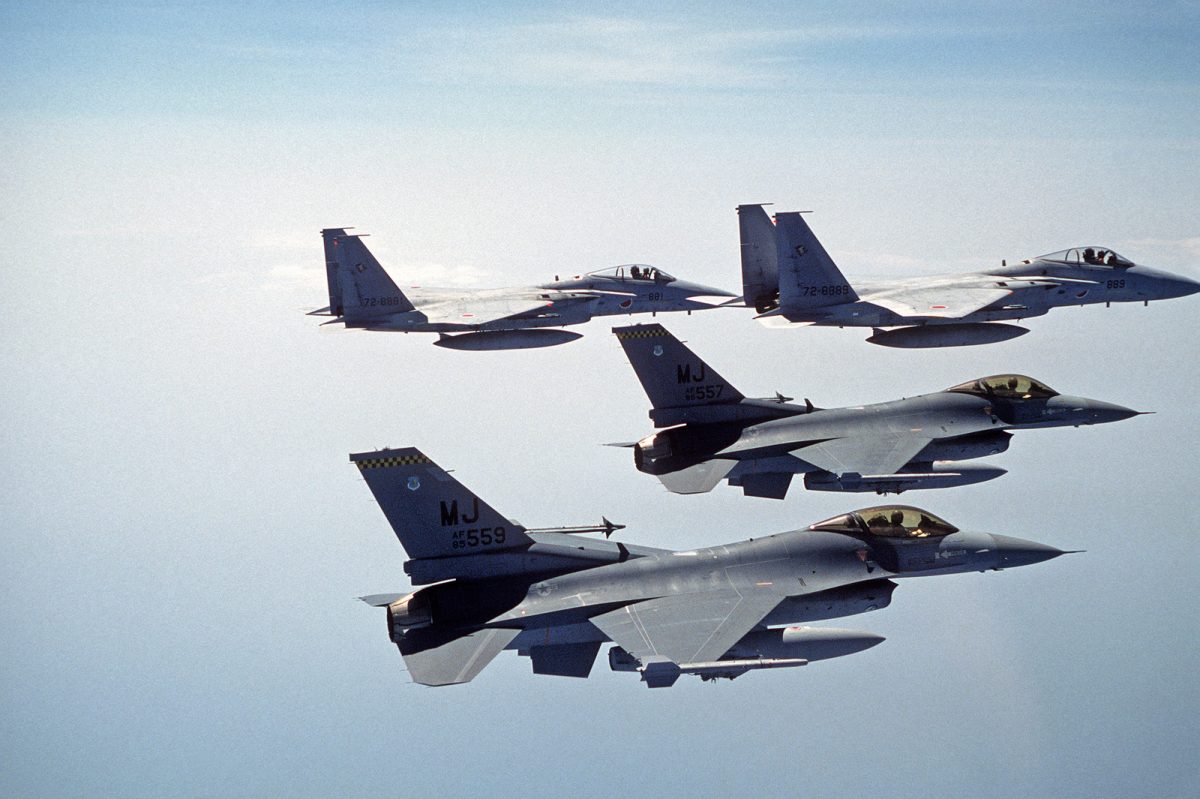 However, the promise is a sign that the pacifist nation could indeed give up on the informal convention of 1% over time. Alongside the election promise, the US has been pressing its key allies to spend more on defense. An increase to 2% of GDP being spent for defense would put Japan in line with pledges by other NATO members.
Despite pressing economic challenges and political opposition, Japan has kept on the path of greater military spending in the recent past. Current geopolitical tensions and the building arms race in Asia hints towards the chances of this trend continuing.