Japan is clearly on track to develop fully autonomous fighter jets which are expected to be deployed by 2035 — a move seen as an attempt to counter China's rapid military modernization streak. This is in addition to Tokyo's next-generation F-X or F-3 fighter jet program.
US Navy Preparing To Deploy Largest-Ever Underwater Drone – 'Snakehead'
Japan's Defense Ministry will begin to introduce unmanned fighter jets in three stages – first deploying the remote-controlled drone, followed by one piloted aircraft controlling a swarm of UAVs, and third, the fully autonomous and unmanned ones, Nikkei Asia said in a report.
The report further said that the ministry plans to introduce fully autonomous drones by 2035 along with the deployment of F-X fighter jets that are meant to replace Japan's aging fleet of F-2 fighters over the course of 2030-40. 
Japanese companies including Subaru, Mitsubishi Heavy Industries, and Mitsubishi Electric are already working on the technology for the unmanned fighter. The project is expected to cost about 2.5 billion yen ($24.3 million) for remote and flight control technology, and another 200 million yen into artificial intelligence (AI) technology, the report pointed out.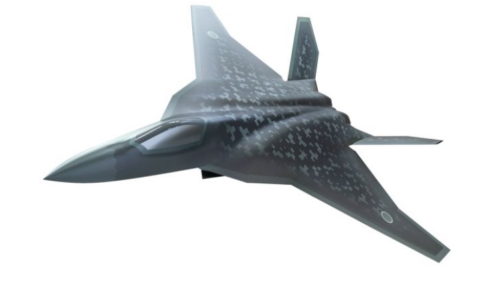 The unmanned fighters don't require a cockpit which can bring down its cost. However, it requires a very sophisticated AI (artificial intelligence) technology to track and operate on its own as required on the battlefield.
Tokyo is aiming to finish the research on the unmanned autonomous drone by 2024 by conducting a flight test with a small prototype and begin designing it by 2025, Nikkei Asia reported. It further predicted that the final fighter drones could be equipped with detection and missile capabilities.
Japan today is facing an increasing threat from China's expansionist claims on the Japanese-held islands. North Korea is also a major adversary and Tokyo has finally decided to upgrade its capabilities to strike the enemy territory, if necessary. 
Japan's National Defense Program Guidelines noted the security environment threats from China and Russia "who attempt to alter global and regional order."
"China engages in unilateral, coercive attempts to alter the status quo based on its own assertions that are incompatible with existing international order. In the East China Sea and other waters, China is expanding and intensifying its military activities at sea and in the air," the report noted.
The report argued that countries endeavor to develop weapons that leverage cutting-edge, potentially game-changing technologies, engaging in research of autonomous unmanned weapon systems equipped with AI.
The Air Self Defense Force (ASDF) will maintain unmanned aerial vehicle units in order to conduct information collection in areas relatively remote from Japan and for persistent airborne monitoring during situations with heightened tensions.
On October 30, Tokyo had announced the F-X program as one of the high-priority areas that need urgent attention by the newly appointed PM Yoshihide Suga and his cabinet. The new fighter jets will be supplemented by the US F-35s.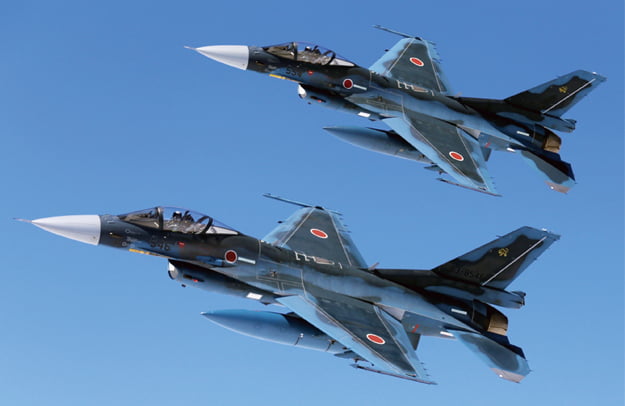 On the other hand, Beijing expressed concern about having such advanced jets in the region which could be detrimental to the security of both China and Russia. China also fears that Tokyo will amend its peaceful constitution at the behest of the US, its key defense partner, and become a hostile force.  
A dispute between China and Japan looks imminent as both the countries lay claim to the Senkaku / Diaoyu Islands in the East China Sea. The report mentions the islands as "an inherent part of Japanese territory" with Chinese government vessels continue violating Japanese territorial waters despite Japan's strong protests.
Follow EurAsian Times on Google News