The J-20 and F-35, two of the most technologically advanced aircraft in the world, have recently made the headlines for their role in chasing away enemy aircraft that were closing towards their territorial airspace.
---
While South Korea scrambled its F-35s in response to several North Korean warplanes, China's J-20s drove away a foreign aircraft while conducting combat patrols over the East China Sea.
On October 13-14, South Korea dispatched fighter jets into action after a group of roughly 10 North Korean military aircraft went dangerously close to their common border, South Korea's Joint Chiefs of Staff said.
The incident occurred as geopolitical tensions on the peninsula are growing due to Pyongyang's recent barrage of missile tests. 
The JCS described that ten fighters were reportedly spotted flying 25 kilometers (15 miles) north of the inter-Korean border between 10:30 on Thursday and 0:20 on Friday local time, breaching a "reconnaissance line" established by Seoul that calls for an immediate operational response from the South.
According to the statement, the South Korean air force carried out an emergency sortie with its superior air force, which includes the F-35A. It established a reaction posture while performing a proportional response maneuver in response to the flying of a North Korean military aircraft.
South Korea's National Security Council denounced North Korea's actions as a violation of a 2018 bilateral military agreement that forbids "hostile acts" in the border region. This was the second time in a week that South Korea has dispatched fighter jets in response to North Korean warplanes. 
Furthermore, following fighter aircraft flights close to the South Korean border, North Korea also launched a short-range ballistic missile in the direction of its eastern waters on October 14. The latest activities heightened tensions on the peninsula, which has already seen unprecedented weapons testing this year.
North Korea conducted a record number of missile launches in 2022. Pyongyang has claimed that its most recent missile tests were tactical nuclear drills that mimicked the devastation of South Korean airports and military installations.
In the meantime, Seoul blacklisted 15 North Koreans and 16 institutions engaged in missile development, enacting its first unilateral penalties against Pyongyang in five years. 
The missile test was also slammed by the Japanese defense minister, Yasukazu Hamada, who also said that the missile flew on an "irregular" trajectory. "Whatever the intentions are, North Korea's repeated ballistic missile launches are impermissible, and we cannot overlook its substantial advancement of missile technology," Hamada said. 
Chinese J-20 Chases Away Foreign Aircraft
During its routine combat patrols over the East China Sea, China's top-tier fighter jet, the J-20, reportedly chased away foreign aircraft flying close to Chinese airspace, reported state-run Global Times.
The Chinese pilot used radio communications to issue warnings to a foreign aircraft. "This is the Chinese Air Force. You have approached Chinese airspace. Leave immediately!" the Chinese pilot said.
The East China Sea Air Defense Identification Zone is now under routine supervision and control of the naval and air forces, according to senior colonel Li Debing, a pilot with the Wang Hai Air Group, who informed the state media that J-20s are doing routine combat alert flights.
These combat patrols in China's East China Sea ADIZ were carried out by pilots flying J-20s assigned to the Wang Hai Air Group. On November 23, 2013, China declared the creation of the East China Sea Air Defense Identification Zone.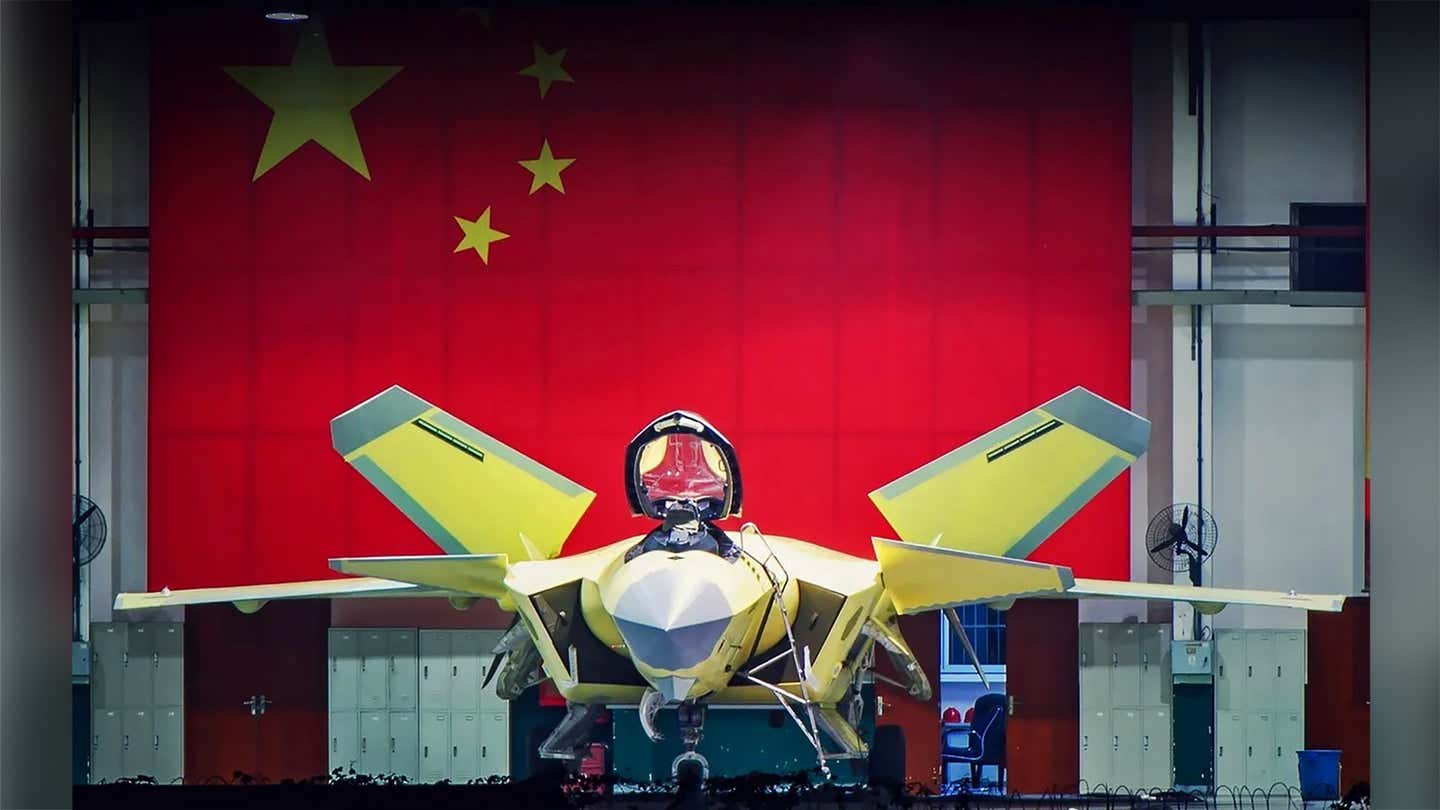 The zone overlapped with existing ADIZs from Japan, South Korea, and Taiwan due to its outside limits extending 200 nautical miles beyond China's territorial sea. In a ministerial statement, "identification rules" for "aircraft flying in the East China Sea Air Defense Identification Zone" were provided.
The PLA Air Force also conducted its first combat patrol on November 23, 2013. The J-20 aircraft are already deployed in all five of the Chinese Air Force's theater commands and are steadily becoming an indispensable part of that force.
The US military aircraft, in particular, have regularly conducted military drills and close-range reconnaissance missions with its regional allies.
According to a Chinese expert, "by deploying the advanced J-20s in combat patrol missions, the PLA Air Force not only will effectively identify, track and monitor those potential threats but also pose a powerful deterrent and drive them away when necessary."
The report added that Beijing has a comprehensive system to thwart foreign close-range reconnaissance and provocations. Early warning systems like the KJ-500 early warning aircraft and fighter fighters like the J-20 are part of this system.