The Italian government is considering to purchase two fully-configured Gulfstream G550 SIGINT (Signals Intelligence) aircraft to fulfill its Joint Airborne Multi-Sensor Multi-mission System (JAMMS), according to media reports. Six more Gulfstreams would be configured domestically.
Site-Seeing By Air: Thai Airways Follows Australian Qantas To Launch A 'Flight To Nowhere'
Showing a major boost to its defense budget, Italy also aims to build a maintenance hub for similar aircraft operated by other nations around the Mediterranean.
The dossier submitted in the Italian parliament expressively mentions the requirement of JAMMS, which is meant to fulfill the C4ISTAR (Command, Control, Communications, Computers, Intelligence, Surveillance, Target Acquisition, and Reconnaissance) and CAEW/BM&C (Airborne Early Warning, Battlefield Management & Communication) requirements.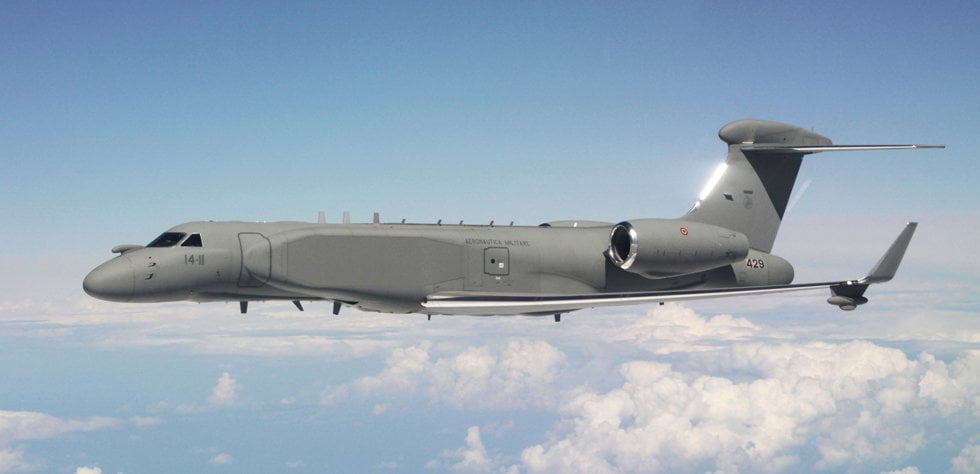 The document itself mentions a "multi-mission Gulfstream G550 based system with modern sensors for strategic intelligence and electronic superiority, able to integrate with a C4ISTAR architecture for real-time information sharing and to operate both in autonomous and joint environments, with future provisions for Multi-Domain Command and Control and Electronic Protection".
According to reports, the Italian JAMMS program will be structured in more tranches, with the first one, worth 1.2B Euro, covers the acquisition of the first two full mission capable (FMC) aircraft and six "green" airframes that can be converted at a later stage to either JAMMS or CAEW configurations, together with logistic and infrastructural support. 
Experts say the acquisition of 6 non-configured aircraft would be due to the aircraft going out of production next year. The aircraft, as shown in an illustration, looks similar to the Israeli Gulfstream G550s, called 'Shavit'.
The new maintenance center would also bolster the local industry and develop more jobs while catering to the maintenance requirement of similar aircraft operating in the Middle East and Europe.
The Gulfstream G550 is manufactured by General Dynamics' Gulfstream Aerospace unit in Savannah, Georgia, US. It is in service with Australia, Algeria, Germany, Israel, Italy (two in service currently), Kuwait, Poland, Singapore, Sweden, Tanzania, Turkey, Uganda, and the United States. However, most of them are used for VIP transport roles.