After Israel, the US will not get 'Iron Dome' which is a mobile, all-weather air defence system developed by Rafael Advanced Defense Systems and Israel Aerospace Industries. The Iron Dome is designed to intercept and neutralise short-range rockets and artillery shells and has been very successful in Israel. 
Why India-China Border Clashes Have Become So Frequent Under Modi-Government?
Now, US organization Raytheon Technologies and Rafael Advanced Defense Systems have joined hands to develop Iron Dome missile defence system in the US, the firms declared Aug. 3.
Under the name Raytheon Rafael Area Protection Systems, the United States first-ever Iron Dome "all-up-round" facility stateside. The facility will build Iron Dome systems, the Tamir interceptor and launcher, and the SkyHunter missile, according to Rafael.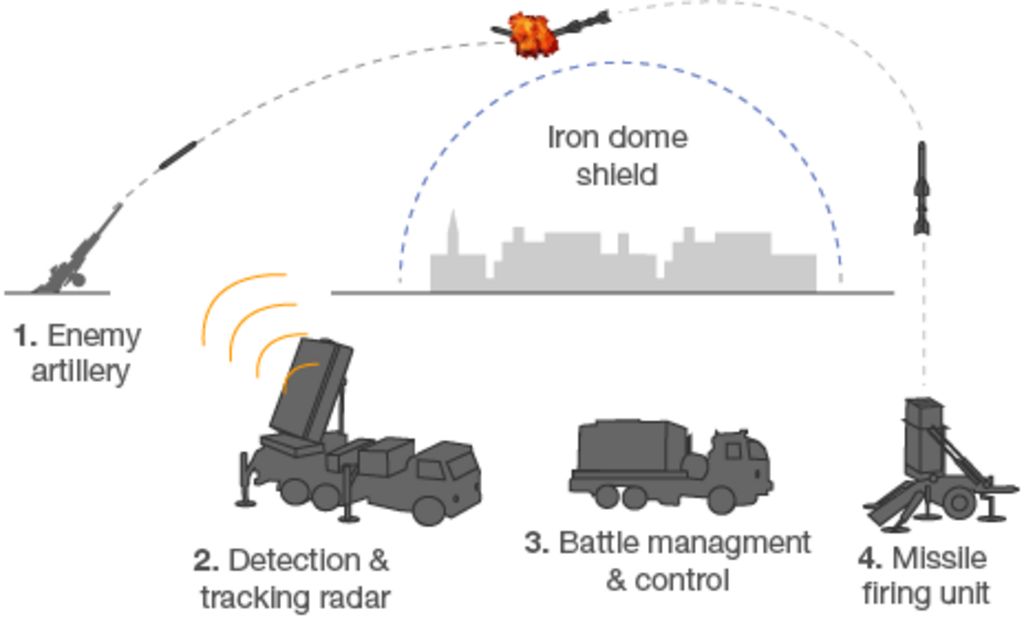 Tamir interceptor and SkyHunter missiles are capable of neutralizing cruise missiles, unmanned aircraft, rockets, artillery, mortars and other threats. The partnership expects to finalize a site location before the end of the year, the statement said.
"This will be the first Iron Dome all-up-round facility outside of Israel, and it will help the U.S. Department of Defense and allies across the globe obtain the system for defence of their service members and critical infrastructure," Sam Deneke, vice president of Raytheon Missiles & Defense's land warfare and air defence business.
Earlier, as EurAsian Times reported, the US Army said it was cancelling the acquisition of Israeli  Iron Dome missile defence system due to concerns about its compatibility with existing US technologies.
Gen. Mike Murray, head of Army Futures Command, had stated that they identified a number of issues — including cyber vulnerabilities and operational hurdles to integrate elements of Iron Dome with the US Army's Integrated Battle Command System.
"It took us longer to acquire those two batteries than we would have liked," Murray had told the House Armed Service tactical air and land forces subcommittee. "We believe we cannot integrate them into our air defence system based on some interoperability challenges, some cyber challenges and some other challenges."
Murray, according to The Times of Israel, said that the key problem for the US army was that Israel had refused to provide the source code for the Iron Dome's software. This, in turn, prevented Washington from reprogramming it to make it compatible with the US systems.
With Inputs from DefenceNews.com