Starting October 10, the Russian forces have intensified the use of kamikaze or suicide drones to strike targets deep inside Ukrainian territory. While Kyiv's air defenses have been overwhelmed by the surge in attacks, now Israel, which has so far remained neutral in the war, has stepped in.
Russia To Save 'Expensive Missiles' For Bigger Threats; Developing Robotic Anti-Drone Complex To Shoot Down Cheap UAVs
A top Ukrainian official has claimed that Israel is giving Ukraine "basic intelligence" regarding Iranian suicide drones that have been overwhelmingly deployed by the Russian military, New York Times reported.
According to the report, an anonymous Ukrainian official said an Israeli security company supplied satellite images of Russian military positions to the Ukrainians. This is one of the first such instances of military assistance from the Zionist state, which has chosen to stay away from the war due to its security and political interests.
Ukrainian forces have reportedly shot down 50 suicide drones this week, including nine on a single day alone. A Ukrainian official said the drones were not as effective as Moscow had planned since they were "slow" and "easy to shoot."
EurAsian Times could not independently verify the number of drones shot down, but these kamikaze drones have found popularity with the Russian troop despite their shortcomings.
⚡️Israel passes intelligence information on Iranian drones and satellite imagery to Ukraine — The New York Times

Basically, Israel is waging war against its enemy Iran in Ukraine. The interests of Kyiv and Jerusalem coincided here.

— Ukraine NOW (@UkraineNowMedia) October 13, 2022
After a massive explosion rocked the strategic Crimean Bridge, Russia started a massive bombardment of Kyiv and other urban centers, shooting about 83 cruise missiles and several other Iranian kamikaze drones.
Not just that, on October 14, the first instance of an Iranian kamikaze drone taking down a Ukrainian fighter jet came to light.
EurAsian Times reported that a Ukrainian MiG-29 fighter jet was brought down by an Iranian-made Shahed-136 kamikaze drone used by the Russian military. A fighter plane from one of the tactical aviation brigades crashed near Vinnytsia while on a combat mission to shoot down enemy kamikaze drones, known as "Shahed-136," the Ukrainian Air Force said in a Facebook post.
Interesting! A Ukrainian MiG-29 shoots down a Geran-2, proximity suggests, using his cannon. The drone explodes on being hit and plummets to the ground. Apparently, the MiG-29 itself went down, likely due to shrapnel hits from the exploding Geran-2! https://t.co/2DlLwt7l1k

— Vijainder K Thakur (@vkthakur) October 12, 2022
Despite Washington's warnings to Tehran to refrain from exporting the weapon, Russia obtained hundreds of the Iranian-made Shahed-136 drones, known as Geran-2, in September. The Russian troops have also deployed several cheap Iranian drones, such as the Mohajer.
Further, the stocks of Surface-to-Air Missiles (SAM) in Ukraine appear to be declining, which is crucial for the Ukrainian military to prevent the Russian Air Force from gaining aerial superiority. As a result, the Russian military's use of Iranian-made Kamikaze drones has increased the woes of the Ukrainian air defense systems.
Kamikaze drones offer Russia a disposable and affordable replacement for its valuable, expensive aircraft, cruise, and ballistic missiles. This is where the Israeli intelligence comes in, although the Israeli administration has not officially acknowledged it.
On its part, Israel has been monitoring Iranian drones used by Russia to attack Ukraine. According to some accounts, Israeli drone experts have been in Ukraine for a while to examine the Iranian drones that Kyiv has been able to shoot down.
Israel adds that there is a chance that Iranian drones could target Uman, where a sizable Israeli community is based.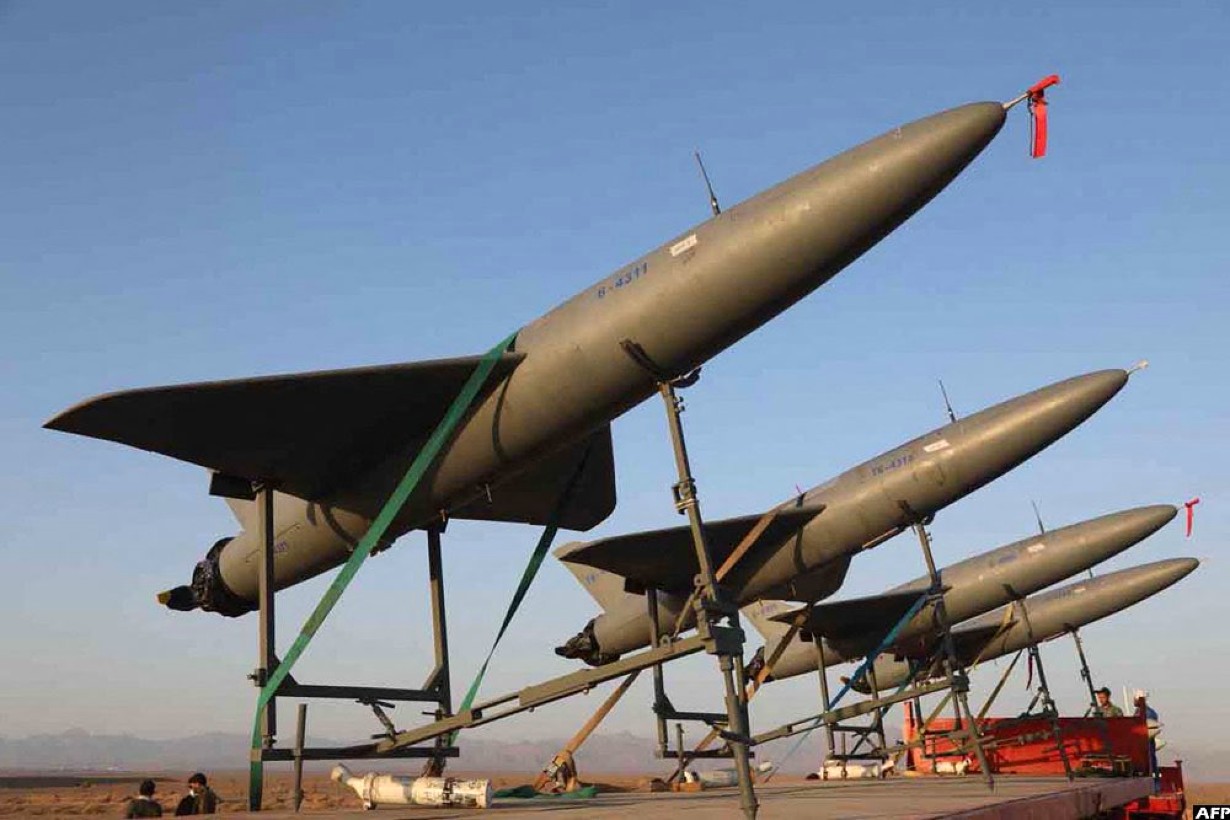 Israel Picking Sides?
Israel has long urged to end the fighting but has been cautious about providing Ukraine with military assistance. However, considering that its bitterest rival and most potent foe has allied with Russia, it appears to be becoming more interested in the dispute.
In a September CNN interview, President Volodymyr Zelensky listed Israel as one of five nations with the technology to assist the Ukrainians against aerial attacks. Zelensky has frequently requested Israel to deliver air defense systems like the Iron Dome.
Israel has maintained relations with Moscow since Russia invaded Ukraine in February, particularly in light of Russia's military presence in neighboring Syria, where the Israeli Air Force frequently targets armed groups with ties to Iran.
Moscow and Tel Aviv remain committed to a constant channel of engagement on issues in Syria.
In addition, Israel is also thought to be concerned about how a strong pro-Ukrainian state would affect the Jewish community in Russia. Israel has ignored several Ukrainian requests for air defense systems, even as one of its closest allies, the US, has supplied millions of dollars worth of military equipment to Kyiv.
Israel possesses some of the best air defense systems in the world, including the Arrow 3, Iron Dome, and the latest and most advanced Iron Beam laser-based missile defense system.
After the Crimean Bridge attack, the US has expedited the delivery of its NASAMS to Ukraine, while the German IRIS-T system has already made it to the beleaguered country.
While Israel is still non-committal on any tangible military assistance to Kyiv, The Times of Israel's Hebrew sister publication Zman Yisrael revealed in September that Ukraine was receiving anti-drone technology from a private Israeli defense contractor.
According to that report, the technology was sold to Warsaw and then transferred to Kyiv to get over Jerusalem's decision not to give Ukraine cutting-edge defensive weapons. If the news about intel transfer to Ukraine is authentic, Israel has risen to the occasion and chosen Ukraine to support.