Israel's drone capabilities are again in the news after a senior military official said that the country's armed drones are employing gravity bombs, which fall silently and without smoke, making them difficult for adversaries to avoid. 
The largest type of remotely controlled aircraft can carry roughly a ton of weapons, and the drones transmit video or drop explosives before returning to base. "No one will hear it, no one will see it coming," the official told Reuters. 
Israel is thought to possess one of the world's most sophisticated unmanned aerial vehicle (UAV) systems. However, precise figures about the number of drones it owns are kept secret.
However, the disclosure of their capabilities comes as Iran has accused Israel of attacking one of Tehran's UAV facilities in the province of Isfahan using drones on January 28. 
According to the official, Israel possesses a passenger plane-sized weaponized drone that can travel great distances.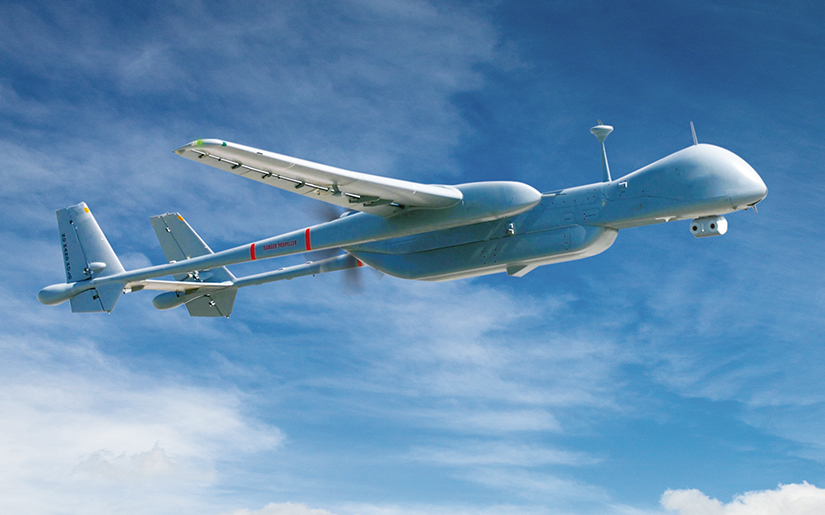 The Heron TP, produced by Israel Aerospace Industries, is the "heaviest drone" in the military's inventory and can transport munitions with an effective payload of about a ton. 
The officer said the weapons are also Israeli-made and can reach sound speed upon free fall. 
Unlike the Hellfire missiles launched by US drones, such munitions do not have propulsion systems that produce the tell-tale noise and smoke associated with fuel afterburners.
However, the officer clarified that this does not necessarily mean they can carry a one-ton bomb, presumably referring to the requirement to balance payloads carried under the drones' wings. The placement of the weapons will have a significant impact. 
Following Russia's invasion of Ukraine last year, Germany announced the procurement of 140 Heron TP drones. At the time, the German Defense Ministry planned to employ the majority for "operational use" and the remainder for training.
Iran, a regional foe of Israel, supplied at least two types of its domestically produced unmanned aerial vehicles to Russia. On the other hand, Israel has tried to stay neutral in the Russian-Ukrainian conflict, but it still has provided humanitarian aid to Ukraine. 
Israel's Drone Capabilities 
The Royal United Services Institute, a London-based research organization, said that Israel has emerged as one of the Middle East's largest drone operators and a net exporter.
According to industry insiders, the Israeli Defense Ministry has a secrecy policy that prevents the makers from promoting the drones' armed capabilities.
Given the topic's sensitivity, the Israeli commander, who did not reveal his name, said any transfers of bomb-capable drones would be made government-to-government, eliminating the need for publicity.
More than 50 nations are known to be using Israeli-made reconnaissance UAVs, which speaks volumes about their proliferation. The Hermes 450 and Hermes 900 are other armed UAVs, according to the British Royal United Services Institute (RUSI) think tank. 
More than 60% of all UAV shipments worldwide in 2017 were from Israel, RUSI said. An Israeli inventor who moved to the US built the drone that ultimately evolved into the US Predator.
Israel revealed its employment of armed drones in July 2022 after more than two decades of secrecy. Israel had developed them as part of an array of stand-off surveillance and striking options after being caught off guard by tank invasions during a 1973 war.
The Israeli army took the conflict to a new level in September 2022 when it authorized armed drones in West Bank operations.
In November 2022, an Israeli general provided details on the two corps, the air force and the artillery, that use drones to attack Palestinian foes and potential targets as far away as Iran or Sudan.
Hermes drone is manufactured by Elbit Systems, whereas Eitan and Heron are produced by Israel Aerospace Industries (IAI). Additionally, Israel has a wide variety of loitering munitions, such as the IAI Harop, Harpy, Rafael's Firefly, and others.
Armed drones will play a significant role in large-scale conflicts like the one currently raging in Ukraine.
Israel has also adhered to the rules of the Missile Technology Control Regime (MTCR), a 35-nation informal global political arrangement to prevent the spread of missiles and missile technology. But, the country is not an official member of MTCR.