US President Joseph Biden started his visit to the Middle-Eastern region on July 13, intending to create an anti-Iran regional alliance. However, in the backdrop of this visit, Iran sprung a surprise by showcasing its advanced naval capability and launching a 'drone carrier' division.
Iranian Drones For Russia? Here Is The List Of Combat UAVs That Tehran Can Offer To Moscow To Attack Ukraine
On July 15, the Iranian Army's Navy unveiled the nation's first drone carrier, equipped with several contemporary and cutting-edge drone models developed and manufactured by the local experts in the Iranian Army and Ministry of Defense.
The naval division, which joined the southern fleet, is made up of warships, submarines, and auxiliary ships equipped with various combat, surveillance, and suicide or kamikaze drones, according to Iran's state-owned Tasnim news agency.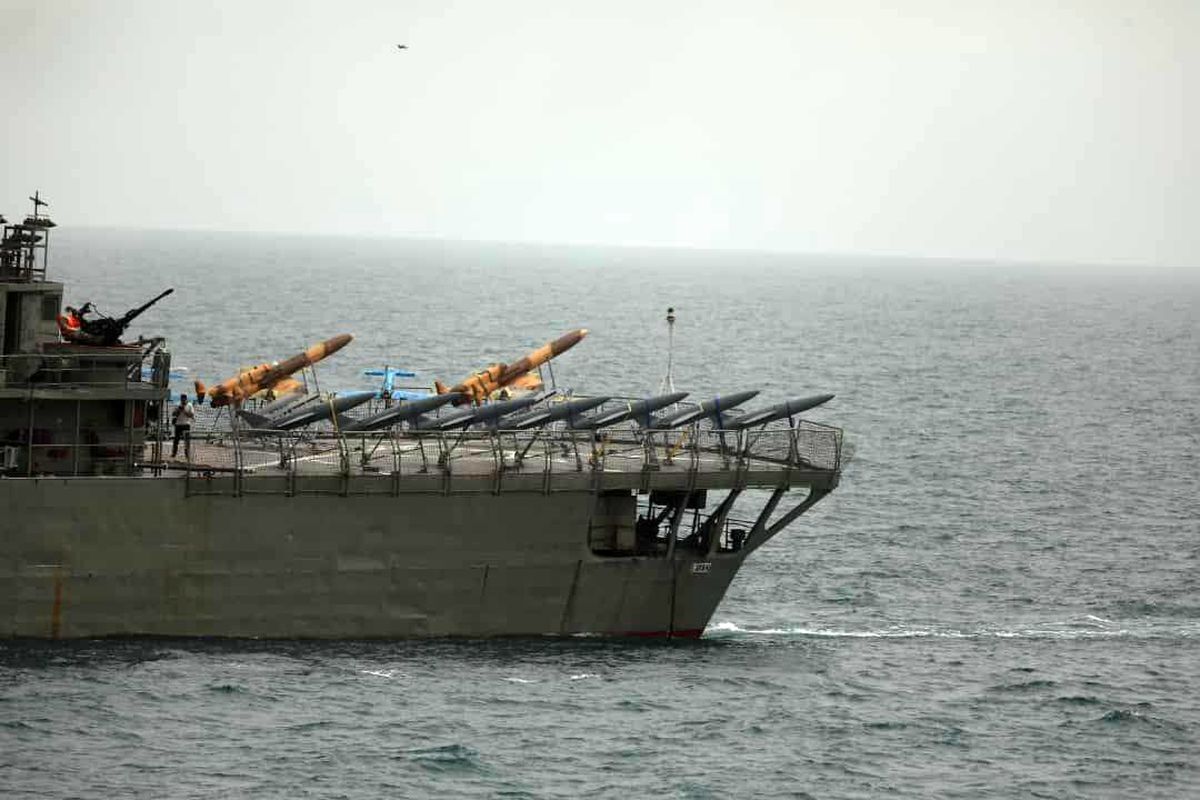 Major General Abdolrahim Mousavi, the commander of the army, and Rear Admiral Shahram Irani, the commander of the navy, both were in attendance at the event, indicating its significance for Iran, Tehran Times reported.
Iran has rapidly advanced its combat capabilities, especially in the Unmanned Aerial Vehicle (UAV) segment.
US National Security Adviser Jake Sullivan announced that Iran could send combat and non-combat drones to Russia to assist the invasion effort against Ukraine. However, the claims were later refuted by Iranian Foreign Minister Hossein Amirabdollahian in a phone call with his Ukrainian counterpart.
The Iranian Army's naval force today launched what it calls a "drone carrier division".

Images released today show drones launched from the Soviet-era Kilo-class submarine Tareq, auxiliary ship Delvar (471), and landing ship Lavan (514). pic.twitter.com/j9kxegFq07

— Kian Sharifi (@KianSharifi) July 15, 2022
Iran's unveiling of the drone carrier is significant in its own right, but the timing is noteworthy. The ceremony was held when the American President was visiting the region to cobble up a regional air defense alliance of the Gulf-Arab countries with Israel to deter Iran and the armed militias allegedly backed by it.
The demonstration, broadcasted by state television, also highlights Iran's continued efforts to increase its arsenal of combat drones and launch those systems through various means, even from the sea.
It is no secret that Iran's drone industry, underrated as it is, has been rapidly expanding as it focuses on asymmetrical warfare against the backdrop of international sanctions, isolation, and regional threats. Iran's indigenous defense manufacturing has also seen an upward trend.
Iran's Submarines To Now Launch Drones
The new Iranian Navy division's unveiling ceremony doubled as an occasion to show off how it deploys its domestically made drones on ships and submarines. A Kilo-class submarine named Tareq, an auxiliary ship called Delvar, and the landing ship Lavan can be seen in the televised ceremony.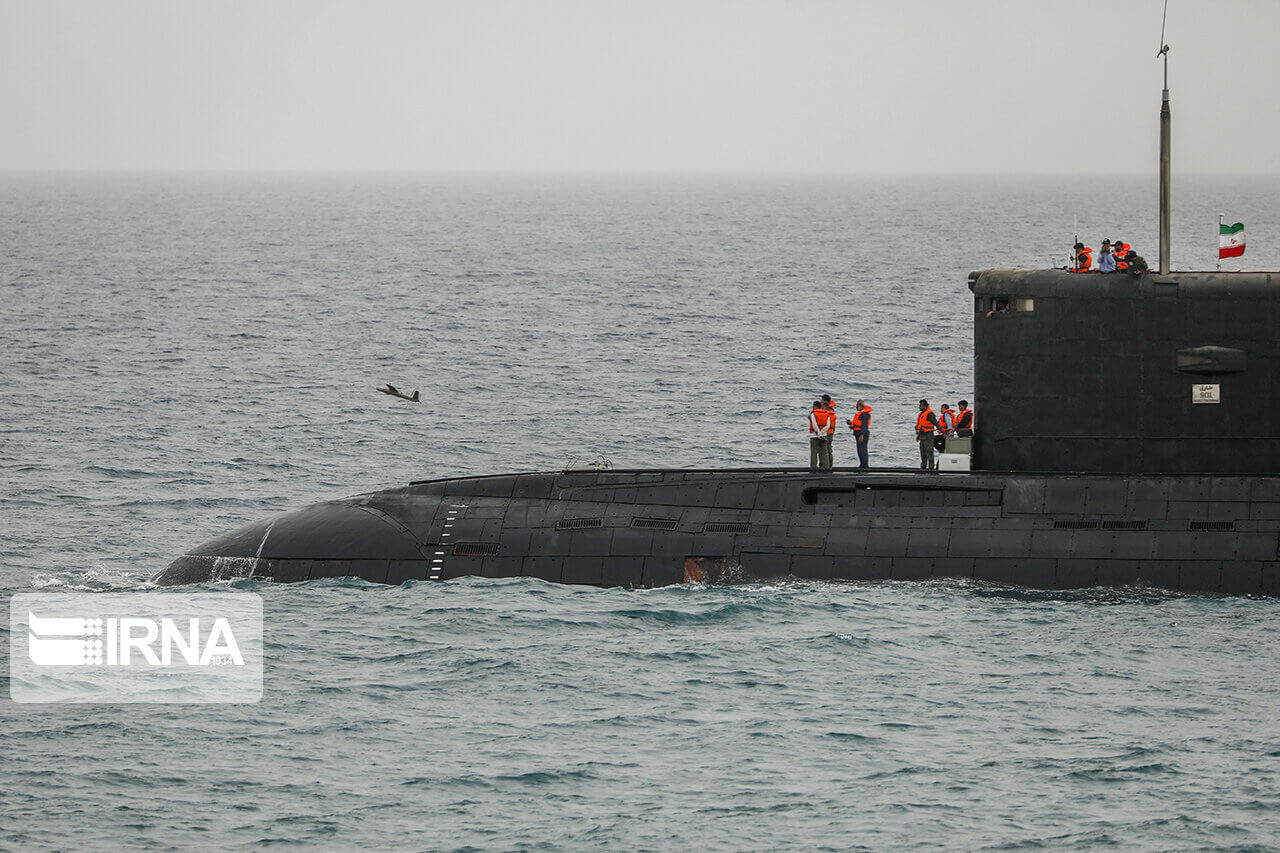 The launch of UAVs from submarines and drone carriers is becoming a new trend. However, their applications would get constrained as the submarine would need to surface to use them unless some technology is developed where a drone can be launched from underneath the water.
The drones launched from submarines could also carry out essential missions such as day and night intelligence, surveillance and reconnaissance, maritime domain awareness augmentation, and real-time target tracking.
The Iranian Army's naval force today launched what it calls a "drone carrier division".

Images released today show drones launched from the Soviet-era Kilo-class submarine Tareq, auxiliary ship Delvar (471), and landing ship Lavan (514). pic.twitter.com/j9kxegFq07

— Kian Sharifi (@KianSharifi) July 15, 2022
A Homa UAV was identified as the drone observed launching from the Tareq submarine, according to Kian Sharifi, a senior correspondent for BBC Monitoring. Iran has not revealed any details about the Homa drone.
The images of the event published by the MEHR News Agency also showed two drones on the Tareq submarine, with at least one taking off from the ground while the other floating nearby.
Many vertical take-off and landing (VTOL) combat drones were launched into the air from the indigenous Fateh and Tareq submarines, in addition to several types of Iranian sea-based drones that participated in the event, according to Tehran Times.
One of the navy UAVs with vertical take-off and landing capabilities is the Pelican-2 drone which can float and land on water in an emergency besides flying horizontally. Pelican-2 has four motors that provide vertical movement and its strong propeller, which it uses for horizontal flight. It was designed to serve patrol and reconnaissance operations.
The naval division is equipped with advanced drones such as the Pelican, Homa, Arash, Chamrosh, Jubin, Ababil-4, and Bavar-5 that sailed over the Indian Ocean. The Army and the Defense Ministry developed these drones in collaboration with knowledge-based organizations.
Iran's Drone-Carrier Division
The Iranian state TV broadcast highlighted how many of these UAVs are kamikaze drones designed to carry out strikes. However, PressTV, an Iranian state media outlet, claimed that the division's primary operations would consist of transporting and operating these unmanned aerial vehicles (UAVs), which are said to be made up of combat, surveillance, and kamikaze types.
Another example of Iran building the capability to conduct asymmetric assaults distant from its coasts is auxiliary-type ships that will supposedly support the Iranian Navy's new "drone-carrier" division. Iran is suspected of secretly using commercial ships for military objectives.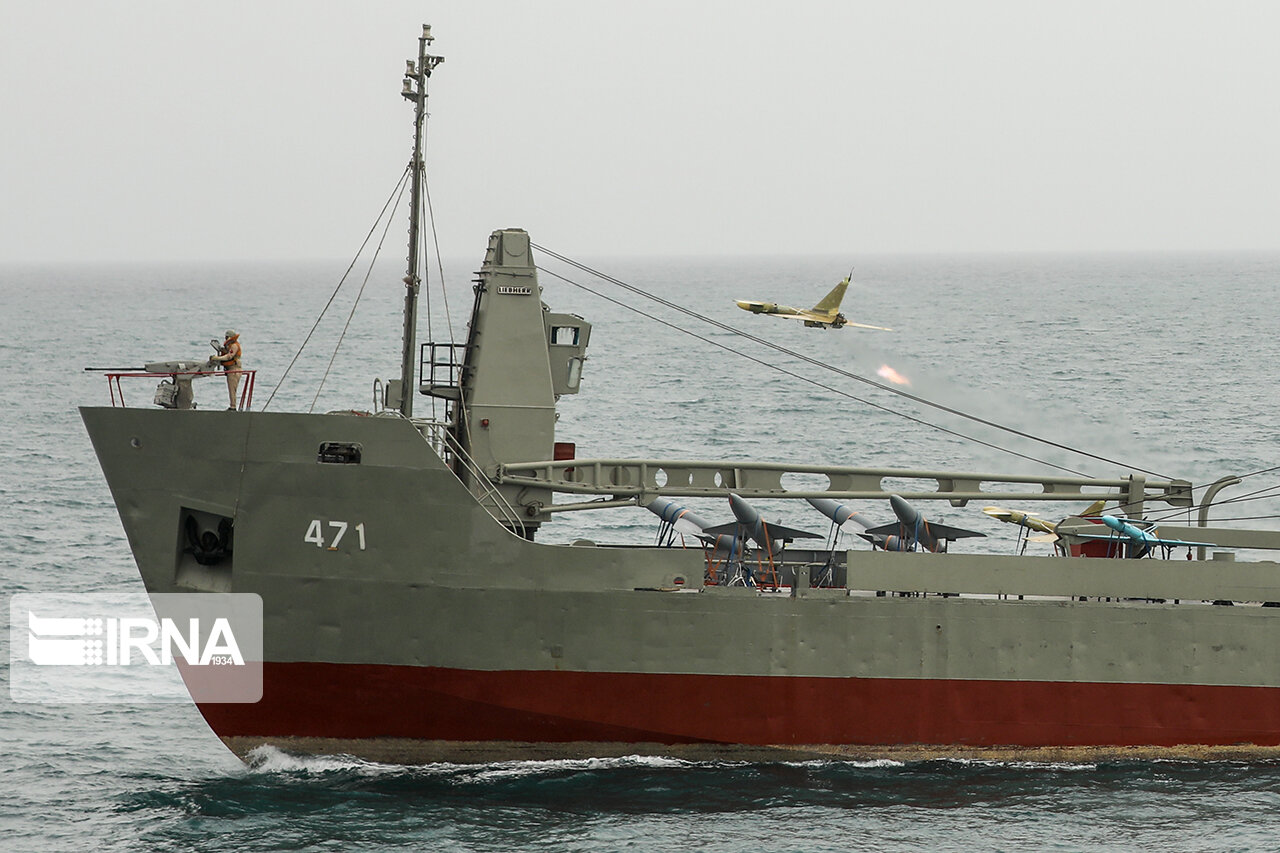 The truth is that these drones could be used against other ships and launched from just about any ship, not just the "drone carriers." Due to this, stopping the launch platforms before the drones are deployed and identifying the origin of attacks can be exceedingly tricky.
In addition, Iranian state media emphasized using kamikaze or suicide drones from the sea. Suicide drones have been overwhelmingly used by Iran-backed militias in the region, especially by the Houthi rebels that have carried out several drone strikes against Saudi Arabia and the UAE.
The capability could thus raise questions about the transfer of these drones to non-state actors and armed militias active in the region against the Gulf-Arab states and Israel. Therefore, tensions could rise in the Indian Ocean Region along Iran's coast.
This also puts into the limelight the regional air defense system alliance that has been a significant talking point for days. With regional rivals becoming more confrontational in approach and a continued American animosity against Tehran despite the nuclear talks taking place in Vienna, the drone carrier division would be something to watch out for.