Just days after it decided to draw a new security strategy with the United States, the South Korean military has said that it will build a new drone to step up surveillance efforts. The move is seen as part of Seoul's efforts to revamp its security infrastructure.
South Korea's military authorized a plan on December 27 to develop and deploy a reconnaissance and surveillance drone domestically by 2031 to better secure the country's northwestern border islands, reported The Korea Times, which quoted the country's arms procurement agency.
According to the Defense Acquisition Program Administration (DAPA), the Defense Project Promotion Committee approved a project worth 570 billion won (US$479 million) for a drone that would be operated onboard Navy warships and by Marine Corps forces on frontline islands.
"If created, the new drone will strengthen the military's ability to respond to security threats by providing real-time monitoring of maritime areas and northern border islands," according to DAPA.
South Korea Is Working on Game-Changing Stealth Military Drone Technology https://t.co/vNHdM5Ci7b pic.twitter.com/HnJFNcAL3G

— Flyin18T Motorsports (@Flyin18T) December 23, 2021
Earlier in September, the Agency for Defense Development (ADD) of South Korea had reported that stealth technology for unmanned aerial vehicles (UAVs) was being developed. The agency had then revealed that important technologies for reducing a drone's radar cross-section had been created, including "aerial structure design" and "flight control algorithms.
The new drone is set to be manufactured to give more teeth to surveillance and intelligence gathering activities of the South Korean Armed Forces as the threat from North Korea becomes more prominent. Earlier this month, South Korea and the United States had decided to update their security strategy playbook for the first time in a decade in response to growing threats from North Korea.
The approval given to the surveillance drone could be expected to boost South Korean military effort against an assertive and nuclear-armed adversary across the 38-degree parallel north, the border that separates the two Koreas.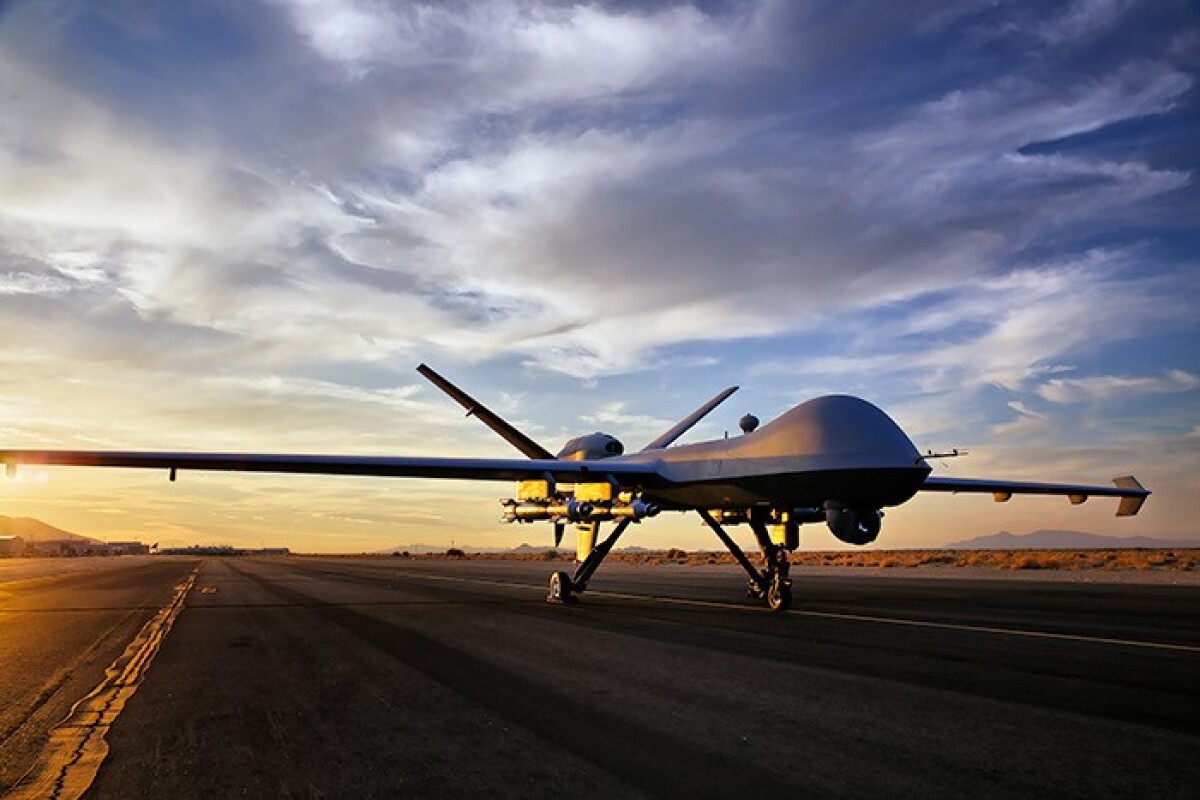 Besides surveillance drones, the military also accepted a plan to develop a landing attack helicopter locally under a 450 billion won project that runs from 2022 to 2026 during the virtual committee session.
The committee also approved a plan to buy huge military choppers from foreign businesses as part of a program to replace the Army's aging CH-47D helicopters. The project will run from 2022 to 2028, with a budget of 1.4 trillion won.
A plan for the first mass manufacture of a wheeled armored command post vehicle was also approved by the committee. From 2022 to 2029, the country plans to spend 1.51 trillion won on this project.
South Korea's Expanding Drone Arsenal
The South Korean military monitored the US army's deployment of drones and learned how to utilize them in warfare throughout a long period of joint military exercises with the Americans. When it originally created its own weaponized drones, it also obtained technological assistance from Israel.
The South Korean Army uses the RQ-101, or Songgolmae (wingspan: 6.4 meters), which was built in 2000 using local technology, as well as Israeli-made Searcher IIs and Israel's Heron drones.
In addition, the military uses KUS-9 (2014), RemoEye-15 (2004) and RemoEye-006 (2006) UAVs. At ADEX 2021, Korea Aviation Technologies (KAT) had revealed the KAT-20 Black Swan, an e-VTOL Fixed Wing Unmanned Aerial Vehicle prototype for surveillance and reconnaissance, the UAV has high operational capabilities and long endurance.
News from South Korea

Korea Aviation Technologies (KAT) has unveiled the prototype of KAT-20 Black Swan, an e-VTOL Fixed Wing Unmanned Aerial Vehicle

Korean Air, currently in the process of developing a VTOL Surveillance UAV System and has unveiled the prototype of the drone pic.twitter.com/wLqjcpIkdK

— Vayu Aerospace Review (@ReviewVayu) October 22, 2021
Besides stealth drones that are reportedly in the works, the South Korean Army is intensifying efforts to adopt the robot-based (drone bot) combat system.
The drone-bot combat unit is expected to focus on reconnaissance and surveillance utilizing small, swarming unmanned aircraft vehicles (UAV). Experts think that large-scale attack capabilities, such as destroying North Korean missile launchers and targeting well-defended artillery groups, may also be viable.
Thus, the addition of a new drone, which is likely to be deployed in 2031, will add to the existing surveillance capabilities of the South Korean Army.
The United States delivered the fourth and final RQ-4B 'Global Hawk' drone to the South Korean armed forces. Seoul placed an order for the high-altitude, long-endurance (HALE) drone in 2014.
Additionally, in October this year, major Israeli and South Korean aerospace companies had agreed to increase their collaboration on lethal drone technology by signing a memorandum of understanding on a loitering munitions program for maximizing the effectiveness of strike missions against enemy air defenses.
The South Korean Army was said to have ordered kamikaze or "suicide drones" and small surveillance UAVs in December of last year.
South Korea has enhanced its effort on drone technology to combat the threats faced in the region. The ADD launched a drone technology in May that allows the UAV to choose an optimal course to a destination automatically, as previously reported by Defense Post.
Similarly, the South Korean military had announced the signing of a contract "to purchase low-noise hydrogen fuel cell drones for covert surveillance and reconnaissance flights after a six-month test period.