India has accelerated trials of the indigenously-developed Rustom-II surveillance drone amid rising border tensions with China. 
Recently, India's Defence Research and Development Organisation demonstrated the Rustom II drone's ability to take off and land autonomously which was hailed a big milestone.
Expanding the envelope of indigenous MALE UAV Rustom II, critical technologies of Autonomous Take Off and Landing (ATOL) & also using GAGAN Satellite system successfully proven at Bengaluru. #advancedtechnologies#atmanirbharbharat@DefenceMinIndia @PMOIndia pic.twitter.com/NMXV0UBqmx

— DRDO (@DRDO_India) November 13, 2021
In a tweet, the DRDO said – Expanding the envelope of indigenous MALE UAV Rustom II, critical technologies of Autonomous Take-Off and Landing (ATOL) & also using GAGAN Satellite system successfully proven at Bengaluru. 
The breakthrough was announced by the DRDO on 13 November. During the trial, the Rustom II also demonstrated its ability to utilize India's GAGAN satellite-based navigation system, the DRDO added.
The Rustom II is a twin turboprop-powered drone that has been developed for surveillance, and reconnaissance (ISR) missions. The UAV has an overall length of 9.5 m and a wingspan of 20.6 m. It can carry payloads such as gimballed electro-optical sensors of up to 350 kg.
India Accelerating Drone Development 
The war in Nagorno-Karabakh demonstrated the value of unmanned aerial combat vehicles (UACVs) to the entire world where Armenia was left defenseless against Turkish-origin drones.
India, likewise, has paid careful attention to the Armenia-Azerbaijan conflict, with armed forces attempting to draw crucial lessons as they seek to induct UACVs.
The Rustom-II developed by the Defence Research and Development Organisation (DRDO) is a medium-altitude long-endurance (MALE) drone. Its navigation was done using GAGAN satellites through the onboard SATCOM system.
The acronym GAGAN stands for GPS Aided GEO Augmented Navigation, which was developed by the Indian Space Research Organization (ISRO). The evaluations were completed in Bengaluru.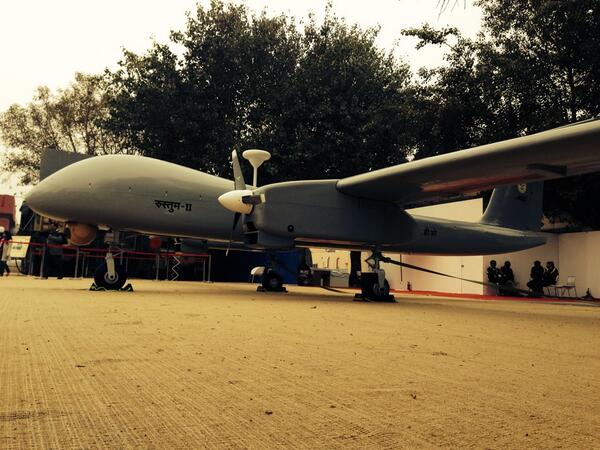 In September 2019, the Rustom-II had crashed near Chitradurga in the southern Indian state of Karnataka during assessments. A year later, the DRDO restarted drone flight testing.
In October 2020, the drone soared for eight hours at a height of 16,000 feet. Rustom-II is also known as Tapas-BH (Tactical Airborne Platform for Aerial Surveillance-Past Horizon 201).
The UAV is part of the Rustom-series of drones, which also includes the Rustom-I, Rustom-H, and Rustom-C. In February 2018, Rustom-II completed its first test flight with a high-power engine.
This UAV can carry a wide range of payloads (up to 350kg) is equipped with artificial aperture radar, digital intelligence programs, and situational awareness programs.
India's MALE Drone
Aeronautical Development Establishment (ADE), a Bengaluru-based premier lab of DRDO, designed and developed Rustom-II, with HAL-BEL as the production partners.
It's also the first R&D prototype UAV to be certified and qualified for the first flight by the Center for Military Airworthiness & Certification (CEMILAC) and the Directorate General of Aeronautical Quality Assurance (DGAQA).
After its induction, the Indian armed forces will use the Rustom-II for surveillance and reconnaissance operations. It can be controlled up to 100 km away via a Line of Sight (LOS) system. Additionally, the aircraft can be commanded by SATCOM beyond 100 km.
The UAV is actually named after Rustom Damania, a former professor at the Indian Institute of Science (IISc), Bengaluru. In the 1980s, he led the National Aeronautical Laboratories' light canard research aircraft (LCRA) program.
The LCRA platform and R&D provide the preliminary drive for DRDO ADE's eventual Rustom-II design, which intends for a high elevation of 35,000-40,000 feet.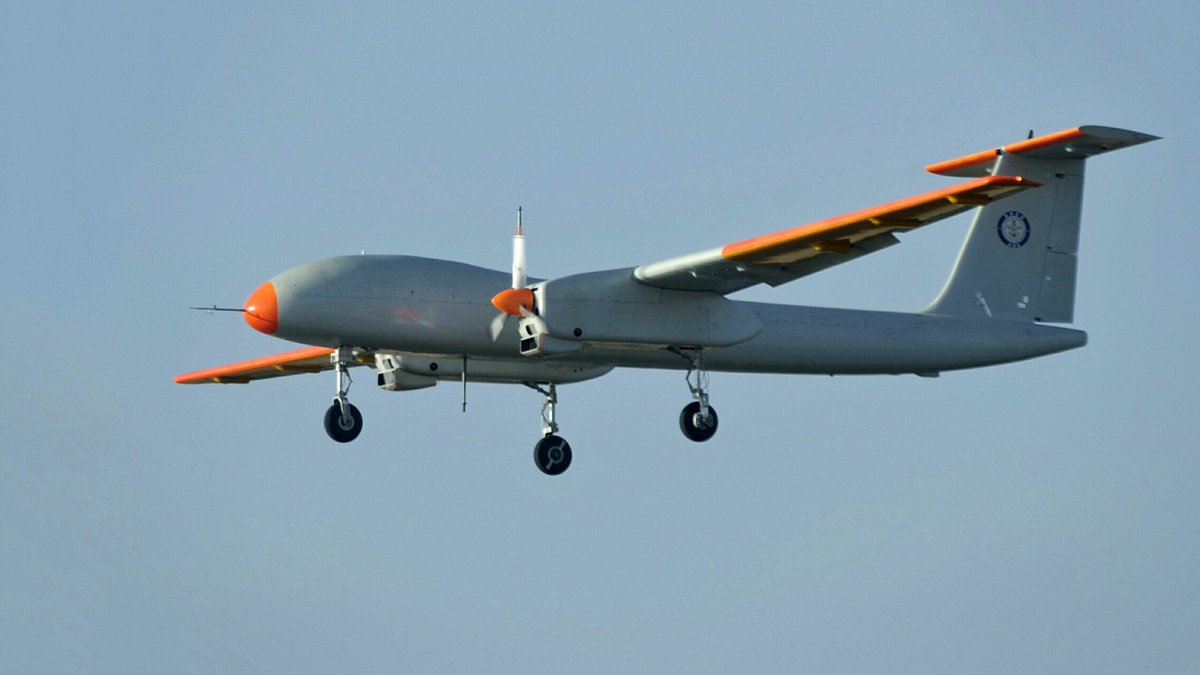 The drone will undergo significant structural and engine improvements for its use by all three services — the Army, Navy, and Air Force — and will probably replace the Israeli Heron/Searcher UAVs in service with the Indian armed forces.
The UAV has a 20-meter wingspan and will be deployed using the traditional manner rather than the launcher used in Lakshya and Nishant. Rustom will be able to gaze into enemy territory from a distance of 250 km and will be equipped with a range of sensors for monitoring.
Rustom-II is being designed to acquire real-time, high-quality pictures and signal intelligence from fields of concern at medium to long ranges.
It is worth mentioning that the development of UAVs makes a significant contribution to the 'Make-in-India' and 'Atmanirbhar Bharat' (self-reliant India) initiatives. Many important systems such as the airframe, landing gear, flight control, and avionics subsystems are being built in India with the assistance of private enterprises.
What is GAGAN?
The GPS and geo-augmented navigation system (GAGAN) is India's initiative to develop a regional satellite-based augmentation system (SBAS). It is a system that provides reference signals to increase the accuracy of a global navigation satellite system (GNSS) receiver.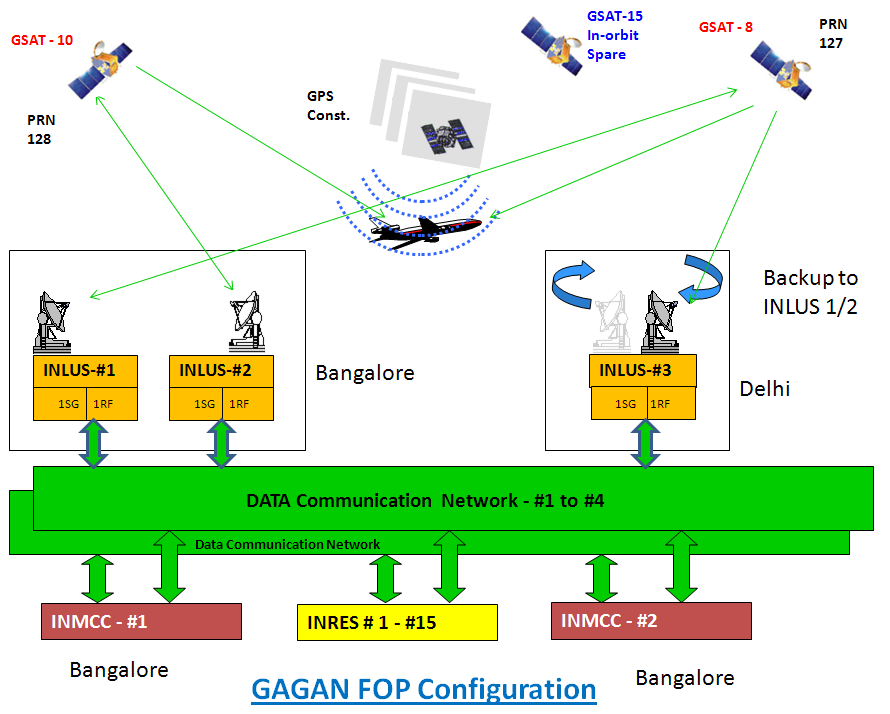 The Airport Authority of India is implementing the project in three phases, with the help of technology developed by the Indian Space Research Organisation (ISRO). The vision is to develop a navigation system that can be used for all stages of flight over Indian airspace and the surrounding area.
It can be used in crisis situations and meets the performance standards set by international civil aviation regulatory authorities.
Wide Area Augmentation System (WAAS) codes for L1 frequency and L5 frequency were secured from the United States Air Force and the United States Department of Defense in November 2001 and March 2005, respectively, to commence building an SBAS across Indian airspace.
The GPS information is received and analyzed at the 15 Indian Reference Stations (INRES) in Ahmedabad, Bengaluru, Bhubaneswar, Kolkata, Delhi, Dibrugarh, Gaya, Goa, Guwahati, Jaisalmer, Jammu, Nagpur, Porbandar, Port Blair, and Thiruvananthapuram.