The Russian Sprut-SDM1 lightweight (LW) tank has been put through a test to check its ability to withstand overload during airborne insertion. India, which has shown interest in the Russian tank, is believed to have been given access to the trials. 
Sprut-SDM1, a modernized version of Sprut-SD, is a light amphibious tank (LAT) that has powerful weapon systems. It comes with state-of-the-art fire armor protection, a modern automated fire control system, a robust engine and transmission, and efficient chassis.
This lightweight tank weighs only 18 tons. It is intended for fire support of units fighting against heavily armored material. It specializes in the destruction of enemy strongholds and fortifications and is capable of conducting battle reconnaissance and combat security.
It comes with a 125mm 2A75 cannon that can fire guided missiles, APFSDS, HEAT, and HEF projectiles. The tank also has provisions to deal with smaller targets. There is a Remote Controlled Weapon Station with 7.62mm MG and a 7.62mm coaxial MG. 
The Sprut is equipped with all necessities needed to make it an all-climate, all-terrain tank. Due to its superior combat performance and capabilities, this amphibious tank can be efficiently used by the Marines as well as land forces.
Not only can Sprut be airlifted and parachuted with the crew still inside it, but the tank is also capable of disembarking from a ship!
Although this tank scores high on mobility, rapid redeployment, and air transportability, it compromises on the armor protection front. Its front arc can only withstand 12.7 mm round hits, but this can be enhanced with add-on armor.
The Latest Trials
The tank was first revealed publicly in 2016. It was delivered to the Russian military for official trials in 2020. These tests are expected to be completed by the next year.
The Sprut-SDM1 is officially referred to as a self-propelled anti-tank gun or tank destroyer in Russia. A press release from Russian state corporation Rostec said that this tank destroyer was dropped from a special tower to test its capabilities during parachute deployment.
Bekkhan Ozdev, the industrial director of weapons, ammunition, and special chemistry sector of Rostec, said that Sprut passed the test successfully. It achieved a maximum level of overload and no systems were affected in terms of functionality.
"When it is ready, we will carry out real drops of the machine from the plane," Vladimir Budaev, deputy chief designer of the Volgograd Tractor Plant, told RIA Novosti.
Within the framework of state tests, the tank will be transported on Il-76, An-124, and on the external sling of a Mi-26 helicopter, he said. 
India Eyes Lightweight Tank To Ba

t

tle China?
For the longest time, the Russian-made T-72s and T-90s have served as India's main battles tanks (MBTs). These heavyweight armored vehicles were acquired to deal with Pakistan – the threat on India's Western border. Medium and heavyweight tanks make up a large part of the three strike corps of the Indian Army.
These corps have been focused on offensive operations against Pakistan. In line with this long-standing priority, greater importance has been attached to MBTs, compared to light tanks.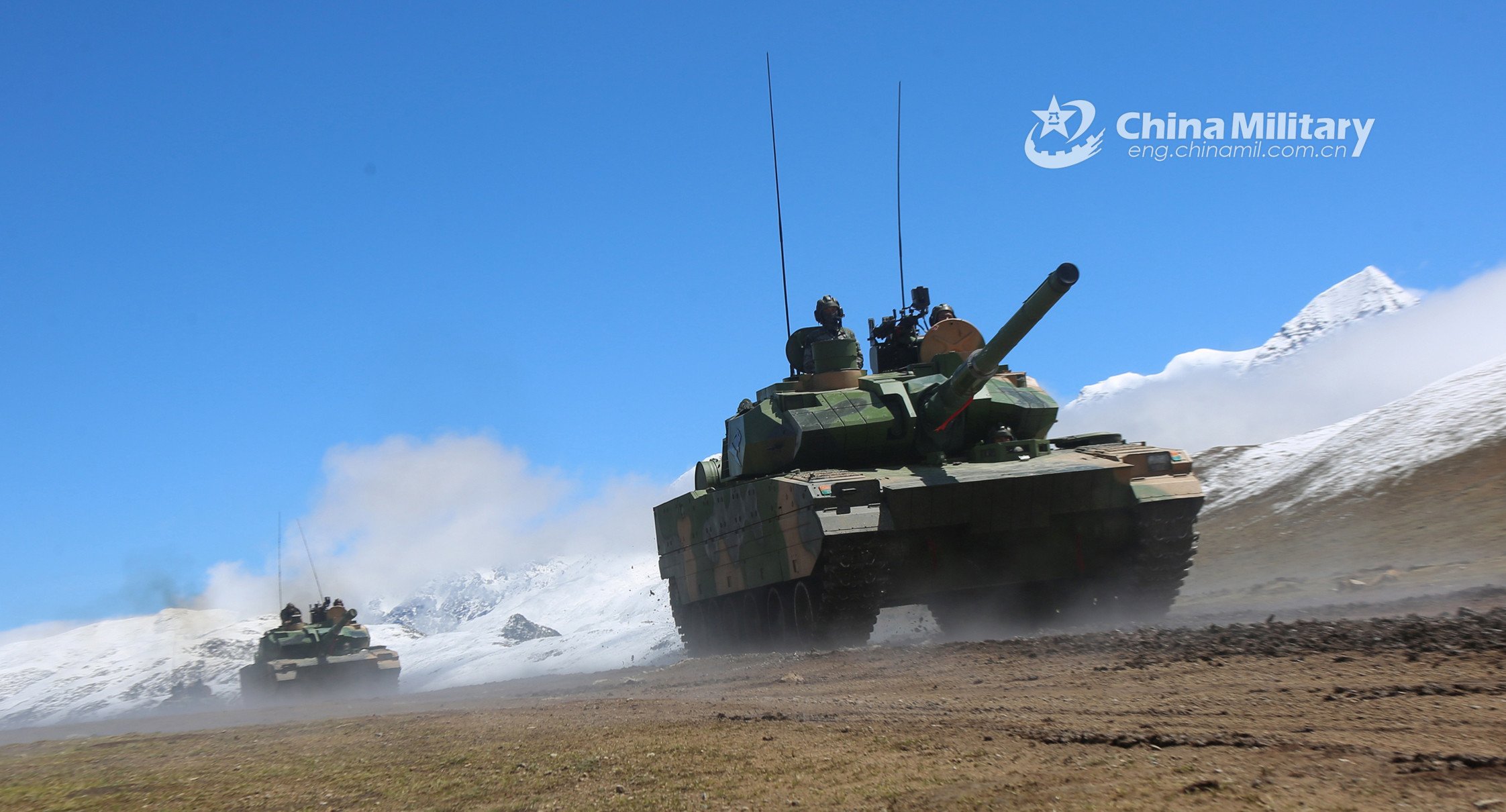 However, now New Delhi has to deal with tensions rising along its border with China. The communist state has developed and deployed the Type-15 light tank along the border.
This tank, also known as the ZTZ-15 or VT5, is meant for operations on the Tibet-Qingdao Plateau and the Gobi Desert. Type-15 is highly maneuverable and can be operated on the high-altitude terrain where it is currently deployed.
In contrast, India has deployed the T-90s and T-72s, which weigh about 45 tons each, in Ladakh during the prolonged standoff with China and badly missed light tanks as super-heavy T-90 tanks were difficult to transport and deploy in forward areas.
To counter China in the mountainous topography along the Line of Actual Control (LAC), New Delhi has now set its eyes on acquiring the Russian Sprut-SDM1 light tanks. India's interest stems from the fact it shares the gun of the T-90 tank and fires the same kind of ammunition. 
This feature implies that the logistics and maintenance system of the Sprut tanks won't have to be drastically changed. The Armoured Corps won't have a difficult time adapting, either.
Russia had offered the Sprut-SDM1 to India during the Indian Defense Minister, Rajnath Singh's visit to Moscow in August last year. Singh had spoken about India's need for lightweight tanks and managed to gain Russia's approval for India's participation in the trials of the tank.