India's quest to emerge as a net exporter of arms will depend on its ability to sell the 'Tejas' aircraft to friendly foreign nations. But that ambition must wait at least a decade or more as the Light Combat Aircraft's manufacturer is busy supplying these fighters to the Indian Air Force (IAF) and developing the Mk2 variant, the final product.
Already, several nations have begun showing interest in the Tejas LCA. India is also keen on showcasing the aircraft abroad at air shows and even bidding for some contracts to gain experience competing against other aircraft in tenders on foreign shores.
Nigeria is the latest to have expressed its interest in the LCA as part of a US$1-billion deal it seeks with India to enable the development of the former's military-industrial complex. But the details of Nigerian interest in LCA — whether to buy it for its armed forces or seek industrial cooperation with Hindustan Aeronautics Limited — are not yet precise.
In July this year, when Argentinian Defense Minister Jorge Taiana was on an official visit to India, kite flying happened over Argentina trying to clinch a deal with India for buying the Tejas aircraft for its air force. As several Indian media platforms carried the news of Argentinian interest in buying LCA, it did surprise the manufacturer.
It Was Helicopters That Argentina Wanted To Buy?
An HAL official told EurAsian Times, on condition of anonymity, that right from the beginning, it was clear to the manufacturer that the Argentinians were interested in buying the helicopters that India had built indigenously, especially the Light Utility Helicopters and the Medium Utility Helicopters.
HAL also hosted Jorge Taiana in Bengaluru, where its headquarters is situated, for two days during that July visit of the Argentinian defense minister to India, who had a day earlier met with his Indian counterpart Rajnath Singh in Delhi.
In Bengaluru, Tainana and HAL Chairman and Managing Director CB Ananthakrishnan signed a Letter of Intent (LoI) on "productive cooperation and acquisition of Light and Medium Utility Helicopters" for the armed forces of the Argentine Republic.
"But that (LoI for helicopters) was it," said a senior HAL official. "There was no question of any deal with Argentina on the Tejas aircraft during that visit, though they showed interest in learning about the capabilities of the LCA and paid a visit to the LCA complex in Bengaluru."
Nations Show Interest In Tejas, But Not Buying Yet
Nigeria and Argentina are among the nations globally that have shown "interest" in the Tejas program but are not yet ready to buy the "Made in India" combat jets. Other countries — especially those from Africa, South America, and South East Asia — are also interested in the Indian LCA program.
In August 2022, India's Minister of State for Defense Ajay Bhatt informed parliament that the United States, Australia, Indonesia, and the Philippines were among six nations that have expressed interest in India's Tejas aircraft. He said that Argentina and Egypt were the other two nations keen on Tejas aircraft for their air forces.
Malaysian Air Force's 2021 tender for buying 18 combat aircraft was the only serious effort by India to pitch the Tejas for sale to a foreign nation. India received a Request for Information (RFI) from the Malaysian Air Force in February 2019 to offer its Tejas aircraft.
India responded to the RFI by offering a twin-seater trainer variant of the Tejas aircraft. In October 2021, India responded positively when it received a Request for Proposal, tender in defense parlance. Interestingly, Tejas was one of the two aircraft among eight offered by an equal number of global aerospace firms to be down-selected by Malaysia as a possible fit for its air force requirement.
But South Korea's KAI-built FA-50 beat India's HAL-built Tejas LCA to bag the US$920-milllion deal for supplying 18 aircraft. HAL's Ananthakrishnan admitted at the AeroIndia show in Bengaluru in February 2023 that this decision of Malaysia was a setback for the Indian state-run firm.
To sweeten the deal for Malaysia, HAL had offered to establish a Maintenance, Repair, and Overhaul (MRO) facility, provide aviation management training, and collaborate with Malaysian firms to manufacture the aerostructures locally in the Southeast Asian nation.
HAL's Challenge To Squeeze Export Orders For Tejas
But the Malaysia bid was only a one-off effort by HAL to find export markets for the Tejas aircraft and to tell the world that India has arrived in the fourth-generation fighter jet global market, with the capability to compete with just a select few nations such as the US, Russia, China, and France to sell its fighter jets.
The challenge lies in HAL's capabilities to manufacture enough Tejas jets annually to first meet the requirements of the Indian Air Force (IAF). HAL has delivered 40 Tejas aircraft to IAF to operate in two squadrons. But these are 20 Tekas Mk1 Initial Operational Clearance variants, and the rest are Final Operational Clearance variants.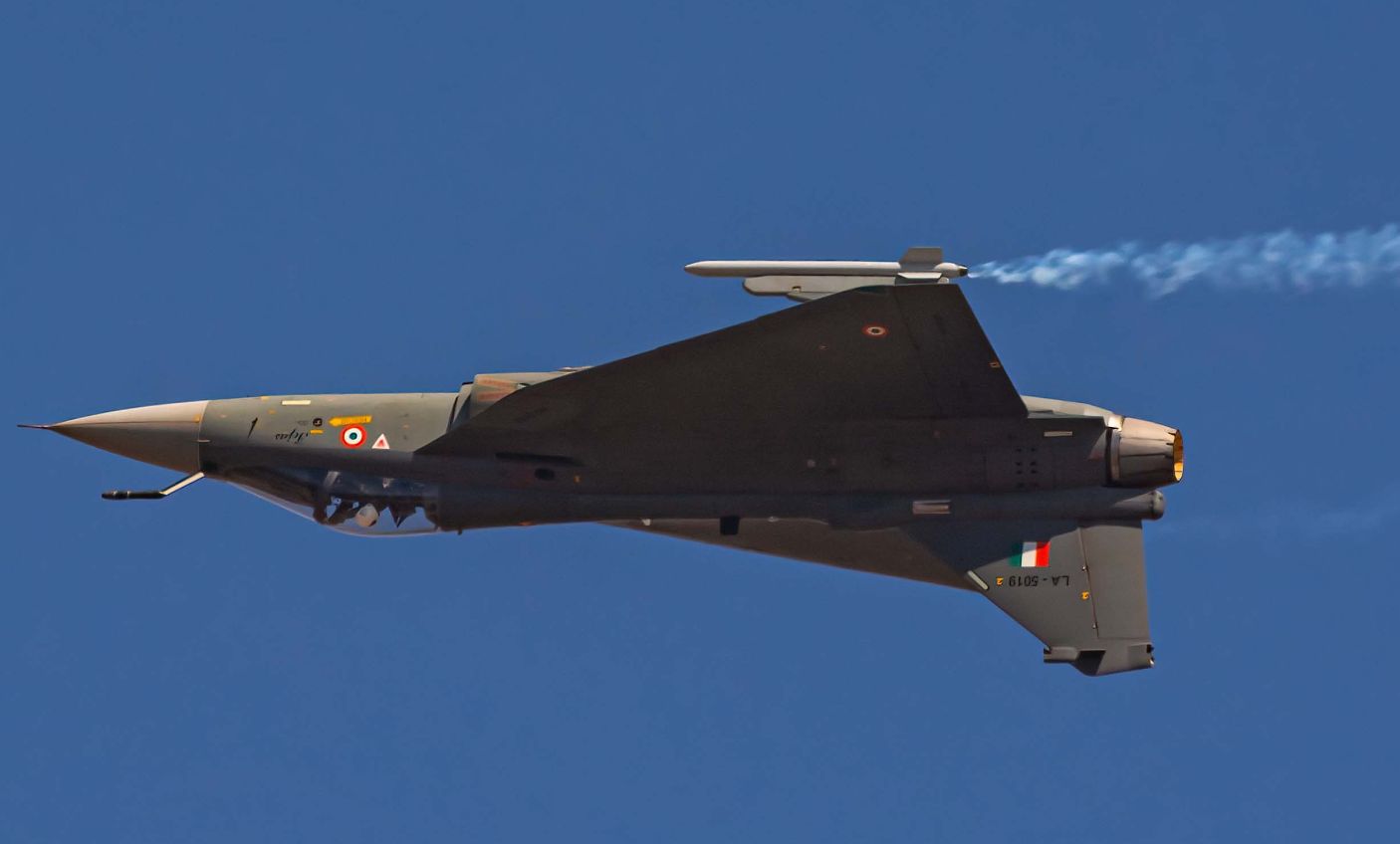 HAL has just begun production of the 83 Tejas Mk1A variants to meet the INR 48,000-crore order from IAF, with deliveries of the first aircraft scheduled in February 2024. From the existing capability to produce eight Tejas aircraft a year till recently, HAL has ramped up its production of the jets with an additional assembly line at the LCA Complex in Bengaluru.
This gives HAL the leverage to build 16 aircraft a year at present. Expansion work to set up a third assembly line is progressing, enabling HAL to make 24 jets a year in a couple of years.
LCA Production Lines Busy Till 2032 And Beyond?
This means HAL would take about five years to supply the entire order for 83 jets to the IAF. There are reports of IAF being keen on ordering another 100 Tejas Mk1A jets to boost its fighter squadron numbers. This would mean another additional four years of production of Tejas for IAF.
This indicates a timeline of 2030-32 till when HAL would be busy meeting the IAF orders for Tejas. To find the bandwidth to squeeze in export orders from foreign nations into the production line seems a bit of a stretch till then.
With the timeline for the Tejas Mk2 being ready for production set for 2027-30, HAL could get busy producing around 120-130 of these jets beyond 2030-32, graduating from assembling the Tejas Mk1A jets.
So, where is the room for meeting export orders for Tejas? HAL would have to get innovative, expand assembly lines, and speed up the number beyond the 24-jet-a-year capabilities before Tejas' exports are possible.
NC Bipindra is a 30-year veteran in journalism specializing in strategic affairs, geopolitics, aerospace, defense, and diplomacy. He has written extensively for the Times of India, New Indian Express, Press Trust of India, and Bloomberg News. He can be reached at ncbipindra (at) gmail.com