While US firms remain the world's biggest arms sellers, India's state-run Hindustan Aeronautics Limited (HAL) has also secured a place among big companies from Russia, the UK, France, Israel, South Korea, and others, according to the list released by Defense News.
Veteran Pak Diplomat Says India Must Use 'Hard Power' Against China As IAF' 2nd Rafale Sqdn Ready For Action
Although the Covid-19 pandemic slowed down businesses around the world, the defense sector has rebounded to historic highs as the world continued to witness armed conflicts between nations. 
For instance, the Nagorno-Karabakh conflict between Armenia and Azerbaijan took place in the middle of the pandemic. Besides, non-state actors backed by rival powers in Libya, Syria, and Iraq continued to wreak havoc. Israel fought a brief war with Palestine's Hamas. 
According to the latest data published by Stockholm International Peace Research Institute (SIPRI), there was a 2.6% increase in world military spending in 2020 when the global GDP shrank by 4.4%. 
Indian LCA Tejas Or Pakistani JF-17: Who Is Winning The Malaysian Fighter Jet Contract?
The Defence News recently released a list of Top-100 arms manufacturers in the world. While more than half of them are based in the US, a large number of companies from Asia and Europe have also made the cut. 
The EurAsian Times randomly picks ten successful companies from the list:
Lockheed Martin (US) – Rank 1
Maryland-based Lockheed Martin is a global defense and aerospace company. Lockheed tops the SPADE Defense Index with total revenue of $65.3 billion in 2020. The company's largest sales were in aerospace, which included the sale of tactical aircraft, airlift, and sustainment.
Corrupt Buying Practices, Sole Sourcing Reason For US' 'Disastrous' F-35 Program – Russian Expert
The F-35 fighter jet trumps all other products developed by Lockheed. It is one of the two fifth-generation stealth fighters, F-22 being the second one, also developed by Lockheed. Considered the most advanced jet in the world, the F-35 currently serves in the militaries of 13 nations with recent contracts in Switzerland and Belgium.
Other notable military products from Lockheed's stable include the Terminal High Altitude Area Defense System (THAAD), PAC-3 Missiles (exported to Saudi Arabia, South Korea and Qatar) and the C-130 Hercules combat transport aircraft. 
Lockheed has also ventured into developing hypersonic technologies and is in the process of building the Next-Generation Interceptor (NGI). 
Boeing (US) – Rank 3
Boeing Defence, Space and Security (BDS) is one of the three subsidiaries of Virginia-based Boeing Company that has been in service since 1916. BDS operates in various segments, including commercial aircraft, military rotorcraft, human space exploration, satellites, autonomous systems, among others. Boeing's total revenue was valued at $58 billion last year.
IAF' F-15 Fighter Jet Almost Shot-Down By Israeli Iron Dome Missile Defense System
The CH-47 Chinook helicopter remains the most popular military product which has been exported to more than 25 countries including India, Taiwan, and Turkey. Other significant military aircraft include the AH-64 Apache attack helicopter and Black Hawk. India has also procured Apache gunships.
The F/A-18E/F Super Hornet, a combat-proven strike fighter with next-generation multirole capabilities is one of the most sought-after combat jets in the world. 
Aviation Industry Corporation of China – Rank 6
The Aviation Industry Corporation of China is a state-owned aerospace and defense conglomerate. China's top defense manufacturer, AVIC ranks 6th in the SPADE index. Founded in 1993, the AVIC has over 100 subsidiaries including the Chengdu Aerospace Corporation and Shenyang Aerospace Corporation.
Chengdu is the manufacturer of China's leading fighter jets like J-7 (exported to more than ten countries) and J-20 (China's sole fifth-generation fighter jet) while Shenyang is developing China's second fifth-generation FC-31 jet.
After J-20, China Moves One Step Closer To Operationalize Its Second Stealth Fighter Jet
AVIC earned $25.4 billion from defense revenue last year, but its total revenue stood at $67 billion. Apart from aircraft, AVIC is one of the leading manufacturers of UAV systems in the world including the Dark Sward and Sharp Sword.
AVIC also develops helicopters, bombers and transport aircraft along with electronic warfare aircraft like the Y-8 anti-submarine warfare (ASW), which has been repeatedly invading Taiwan's airspace since last year.
BAE Systems (UK) – Rank 7
London-based BAE System is a multinational arms, security and aerospace company. In just over 20 years, BAE Systems has grown to be one of the leading defense manufacturers of Europe.
Outsides Europe, the company's markets include Australia, India, and Saudi Arabia, which account for about 20% of BAE's overall sales.
The UK Awards A Whopping $3.2B Contract T BAE Systems To Develop Next-Gen Munitions
BAE is involved in several major defense projects, including the Lockheed Martin F-35 Joint Strike Fighter of the US, the Eurofighter Typhoon, Europe's leading multirole fighter jet, and the Queen Elizabeth-class aircraft carriers for the British Royal Navy.
BAE Systems earned $24.7 billion in revenue in 2020. The company is also part of an ambitious project 'Tempest' launched by Britain, Italy and Spain to develop a homegrown sixth-generation fighter jet. 
Almaz-Antey (Russia) – Rank 20
Established in 2002, the Almaz-Antey Corporation is engaged in the development and production of anti-aircraft missile systems, main types of radar reconnaissance and automated control systems among others. 
Has China Deployed Its 'Most-Powerful' S-400 Missile Defense System Near The 'Disputed' India-China Border?
As of today, more than 60 enterprises from 18 regions of the country are consolidated in its structure, according to the company website. The defense conglomerate, which earned a total revenue of $6.6 billion in 2020, ranks 20th on the list.
One of its entities, MKB Fakel or Machine-building Design Bureau is the manufacturer of the famous S-400 air defense system, which the US considers a big threat to its most expensive F-35 stealth fighters. 
Hanwha (South Korea) – Rank 28
The Hanwha Defense Group is ranked the highest (28th) out of the four defense companies of South Korea in the Top 100 list. It earned $6.9 billion in revenue last year. 
The company specializes in artillery systems, armored vehicles, air defense systems, and unmanned ground systems.
Since the 1970s, the most famous defense products in the international market are the K200 Korean Armored Personnel Carrier, K9 THUNDER self-propelled howitzer (exported to India in 2017) and the BARRACUDA 4×4 armored wheeled vehicle. 
Dassault Aviation (France) – Rank 34
France's Dassault Aviation is one of the leading aerospace companies in Europe with dual expertise in military aircraft and business jets.
Why Pakistan's JF-17 vs India's Rafale Jets Is A Totally Flawed Comparison – India's DG CAPS Explains
Founded in 1929, the company is known to build advanced fighter aircraft as early as the 1950s like the famous Mirage III, which became the first Western European combat aircraft to exceed Mach 2 (two times the speed of sound).
At present, Dassault is known for its omnirole 4.5 generation Rafale jets which have been exported to India, Egypt, Qatar, Greece, and Croatia. Rafale jets are suitable for air defense, deep strikes, air support for ground forces, reconnaissance, nuclear deterrence duties among others. 
Dassault earned $6.2 billion in revenue last year.
HAL (India) – Rank 41
Founded in 1940, the Bengaluru-based Hindustan Aeronautics Limited (HAL) has transitioned from a licensed manufacturer of defense equipment to a fully indigenous Indian defense company.
LCA Tejas To Be Powered By New GE-404 Engines; Experts Say Deal Could 'Kill' India's Fighter Jet Program
Later the company was acquired by the Government of India and put under the Ministry of Defence. 
Ranked 41st on the list, HAL is developing the much-awaited indigenous Light Combat Aircraft (LCA) fighter jet called 'Tejas' along with its advanced variant Tejas MK-1A that is expected to make its first flight in 2023. HAL is also working on Light Combat Helicopters (LCH) for the Indian Air Force and Army and is gearing up to deliver the first batch by end of this year.
HAL earned a total revenue of $3.2 billion in 2020.
Rafael (Israel) – Rank 44
Israel's leading defense manufacturer, Rafale Advanced Defence Systems was established 70 years ago to provide innovative services in defense, cyber and security solutions for air, land, sea, and space.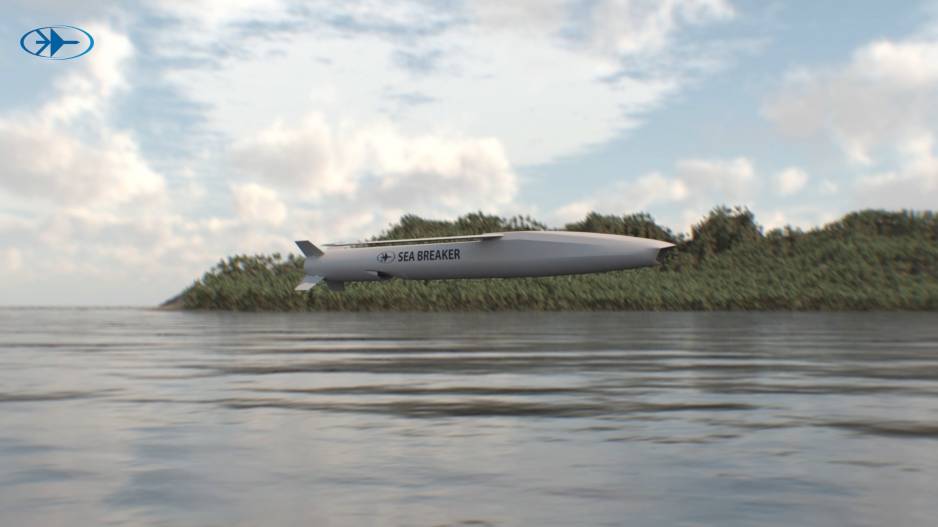 Rafael is behind Israel's iconic Iron Dome, a groundbreaking all-weather air defense system that provides a combat-proven solution to defeat rocket, artillery, mortar, aircraft, helicopters, UAVs and cruise missiles, for land and naval air defense, operating 24/7. 
The system has intercepted 2500 threats and recently completed its 10 years in service. Other notable military equipment manufactured by Rafale are SPYDER (Surface-to-air PYthon and DERby), a short and medium-range mobile air defense system, the Python family of air-to-air missiles (AAMs), which is operated in more than a dozen countries, and the SPARROW air-launched ballistic missile. 
WATCH: Rafael's Sea Breaker 'Autonomous Missile' Destroys A 'Russian' Warship 300 Km Away In Promo Video
The company is reportedly working on a fifth-generation missile. It earned $2.7 billion in revenue last year.  
Turkish Aerospace Industry – Rank 68
Ankara-based Turkish Aerospace Industry (TAI) is one of the two companies from the country that made it to the list. TAI has been involved in critical projects like the licensed production of General Dynamics F-16 Fighting Falcon jets, the largest number in service of the Turkish Air Force.
Turkey being a pioneer in the drone industry, TAI has developed the Anka family of UAVs, which are medium-altitude long-endurance unmanned aerial vehicle (MALE) drones and the Simsek, a turbojet-powered radio-controlled high-speed target drone.
TAI is also leading the mission to build the country's own fifth-generation fighter jet called TFX, in collaboration with the UK's BAE Systems. It earned $1.5 billion in revenue last year.