Did Indian PM Narendra Modi backstab Pakistan PM Imran Khan? Imran Khan has been quite vocal to restart a dialogue with Indian PM Narendra Modi, but New Delhi emphasized that talks and terror cannot go hand in hand. EurAsian Times brings you a report from Express Tribune on – if Indian PM Narendra Modi Back-stabbed Imran Khan?
Why Is Donald Trump So Keen To Mediate Between India and Pakistan Over The Kashmir Dispute?
The decision to work quietly for the resumption of the dialogue was made to avoid media attention that often complicated the process. Indian High Commissioner Ajay Bisaria, who was recently expelled from Islamabad after Pakistan downgraded diplomatic ties with India was leading the Indian side while Foreign Secretary Sohail Mehmood, who not long ago was serving as the Pakistani high commissioner in New Delhi, was Pakistan's point person.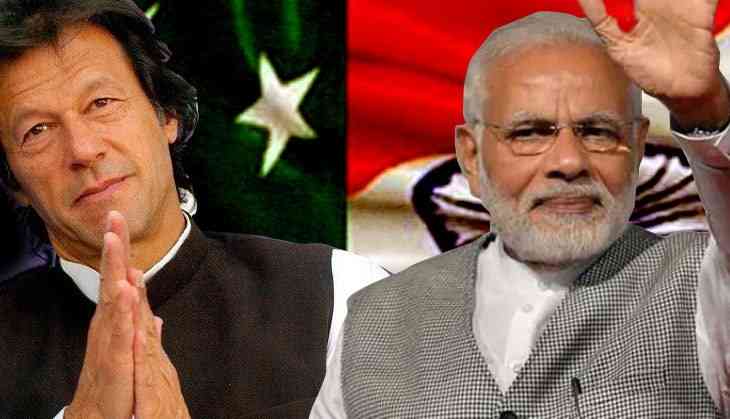 Diplomatic sources revealed that the silent diplomacy enabled Imran Khan and Narendra Modi to exchange letters soon after the Indian elections.
"Everything was carefully choreographed… from PM Imran's congratulatory tweet to the telephonic conversation with Modi," an official said.
In fact, when both Imran and Modi were attending the Shanghai Cooperation Organisation (SCO) summit in June in Bishkek, the two countries had already agreed to a meeting between the two premiers on the sidelines.
Is Indian PM Modi  World's Most Popular Leader on Facebook – Not Really
However, to avoid creating hype, the two countries decided to portray the meeting as unplanned and informal. Both sides did confirm that Imran and Modi shook hands and exchanged "pleasantries".
But the two countries played down the development as an informal interaction. However, The Express Tribune can now confirm that the meeting was more than a mere handshake.
One diplomatic source revealed that when Imran entered the hall where other SCO leaders were present, Modi stood up for the Pakistani prime minister and they had a "very constructive discussion".
All those efforts were meant to create a favourable environment for meaningful engagement between the two countries. The sources said both sides had agreed that no dramatic announcements would be made to keep public expectations under check.
Kashmir A Beautiful Place, Full Of Bombs: Trump To Imran Khan: WATCH NOW
Pakistan had even agreed to address some of India's concerns that would have enabled the Modi government to re-engage with Islamabad. However, Pakistan was not expecting India's sudden move to abrogate Article 370 that gave a semi-autonomous status to  Jammu and Kashmir.
Pakistan seems to have been caught by surprise given the two countries were so close to arranging a meeting between Imran and Modi that might have led to the resumption of talks.
Apparently, Islamabad had not anticipated the Modi government's Kashmir move. After India revoked the disputed territory's special status on August 5, Pakistan has mounted a diplomatic offensive against New Delhi.
PM Imran, who until recently believed that Modi could be the best bet for the resolution of the Kashmir dispute, has now drawn parallels between the Indian prime minister and Adolf Hitler.
The personal attack launched by Imran against Modi reflects the former's disappointment as he was genuinely looking forward to rapprochement with New Delhi, according to observers.
Originally Published By The Express Tribune