The Indian government has issued an expression of interest (EOI) to companies under the Technology Development Fund Scheme to build and manufacture an underwater launched unmanned aerial vehicle (ULUAV). 
Under the MoD (Ministry of Defence), the Defence Research and Development Organization (DRDO) will execute the project. It is bound to improve submarine situational awareness by transmitting real-time images and video from a distance.
The unmanned vehicle must be deployable from a standard NATO torpedo tube to a depth of 50 meters (164 feet), and it must be directed from the submarine via a data link within line of sight, according to the EOI.
The drone shall be recoverable "either onboard a consort platform using a one-point recovery system or by means of a floatation bag" at the end of a mission. 
The platform's major functions would be day and night intelligence, surveillance and reconnaissance, maritime domain awareness augmentation, real-time target tracking, and beach reconnaissance prior to special operations. Its secondary functions would include  "assistance in battle damage assessment." 
The underwater setup should feature a "ruggedized storage box with charging mechanism" and an additional set of batteries, whereas the drone's payload should be an electro-optic infrared camera placed in a canister.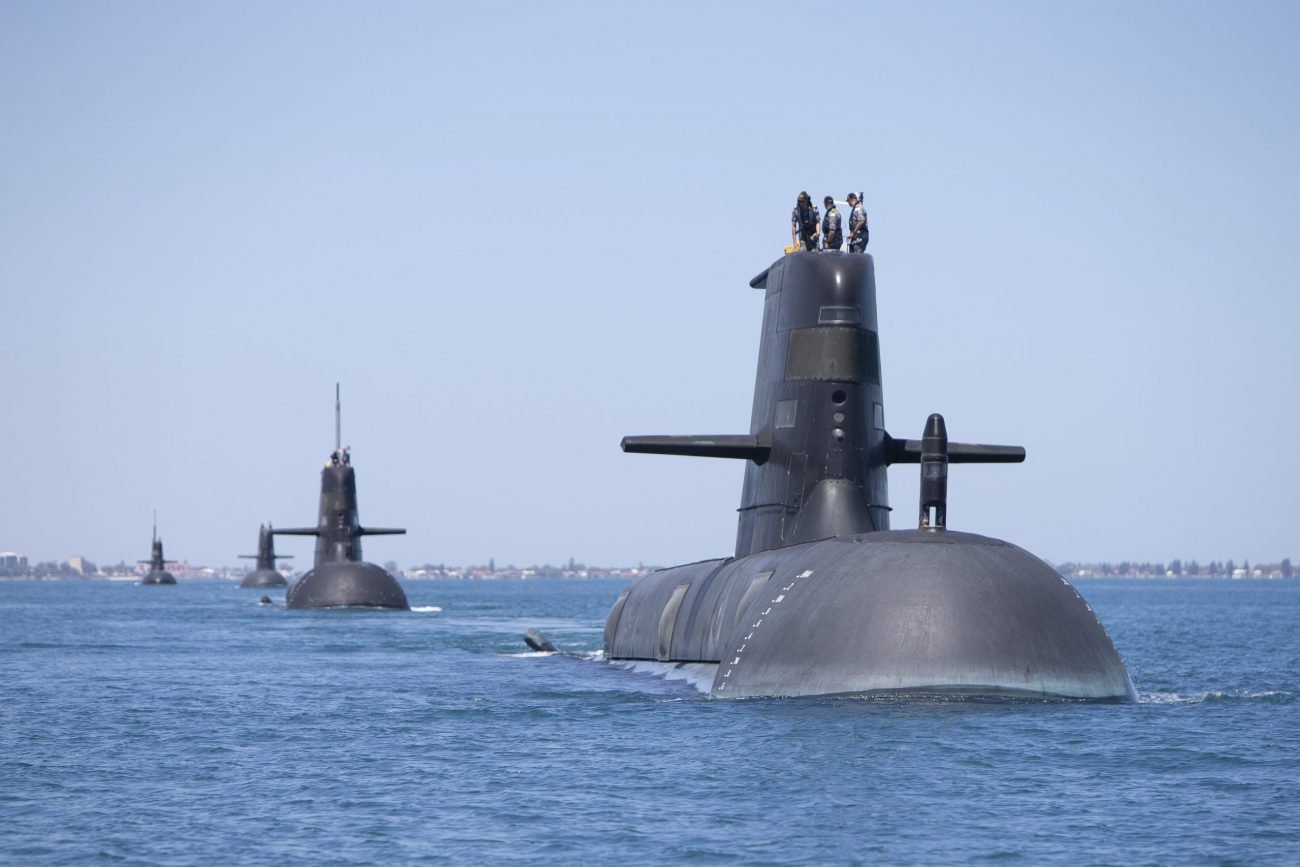 Underwater Unmanned Aerial Vehicle 
Countries like the United States have already taken the lead in this domain. Last year, it was reported that the US Navy (USN) is looking at buying up to 120 AeroVironment Blackwing unmanned air vehicles (UAVs) for its submarines. 
A submerged submarine can launch the Blackwing into the air. The Blackwing is loaded into a canister that is expelled from an underwater submarine, floats to the surface, and fires the UAV into the air.
The mini UAV includes two pop-out wing sets to fit inside a canister. It has a wingspan of 68.6 cm and is launched by a pusher propeller driven by an electric motor. The UAV has electro-optical and infrared sensors on its nose.
GPS and inertial navigation systems are also included. The UAV may provide targeting information to a submarine using these sensors and a tactical data link.
The US Navy announced in 2013 that it had successfully shown the potential to deploy an enclosed unmanned aircraft from a submarine's torpedo tube and that the Blackwing was being actively tested from regular countermeasures launchers.
For several years, the military has been experimenting with the Blackwing. Following many tests in 2019 and 2020, the Blackwing's initial operational capability was announced in September 2020. 
The new drones "will be used on various Navy submarine platforms during the SLUAS Middle Tier Acquisition execution of a program," according to the service. However, no further information was offered. 
These small submarine-launched drones could be deployed in combat, offering a stealthy monitoring tool that would be difficult to identify by an enemy, let alone the submarine from which it was fired. 
The submarine might employ this type of beyond-line-of-sight intelligence-gathering capacity to help target surface boats, for example, before unleashing a torpedo.
In 2020, during an online presentation, Navy Rear Admiral Blake Converse, Commander, Submarine Force, U.S. Pacific Fleet, said, "Consider a submarine-deployed unmanned aircraft as a flying periscope able to dramatically extend our submarines' organic sensor range, provide target-quality sensor data back to the submarine, or to a joint force capability, and enable Harpoon and Maritime Strike Tomahawk missile engagements."
Aside from the "flying periscope" capability provided by a sensor-equipped drone like the Blackwing, submarine-launched drones have the option to function as a swarm. 
Such techniques may not only cover a considerably larger area in a monitoring capacity, but they could also perform a variety of other objectives, such as serving as decoys, delivering payloads such as electronic warfare jammers, and even possibly small weapons.
Furthermore, a submarine-launched armed UAV might be used to protect against close-in threats like small boats.
Last year, China also revealed the development of a drone capable of traveling through air and underwater. The development of this kind of weapons will give an edge to the naval forces around the world to boost their information gathering and striking capabilities.