The Indian Air Force (IAF) received the indigenous Light Combat Helicopter (LCH) under the 'Make in India' initiative. Indian PM Narendra Modi symbolically handed over the LCH to IAF Chief Air Chief Marshal VR Chaudhari recently.
In the aftermath of the 1999 Kargil war, IAF had felt the need for a potent helicopter capable of delivering precision strikes at high altitudes. This laid the foundation for the research and development of the LCH, which received the government of India's sanction in October 2006.
Following the IAF, the Army Aviation Corps (AAC) too joined the program in December The IAF and AAC's combined LCH requirements reached 160.
Why LCH Is A Potent Platform
Developed by the state-owned Hindustan Aeronautics Limited (HAL), the LCH is a twin-engine helicopter weighing between five to eight tonnes. It is touted to be the world's only attack helicopter capable of taking off and landing at altitudes as high as 5,000-metres (16,400-feet) whilst boasting a significant payload.
The LCH becomes an excellent platform for supporting troops deployed in high-altitude areas (HAA). It can operate in various temperatures, ranging from 50 degrees Celsius on snow peaks to 50 degrees Celsius in the desert.
This makes it a highly flexible platform that caters to the diverse deployment patterns of Indian military personnel.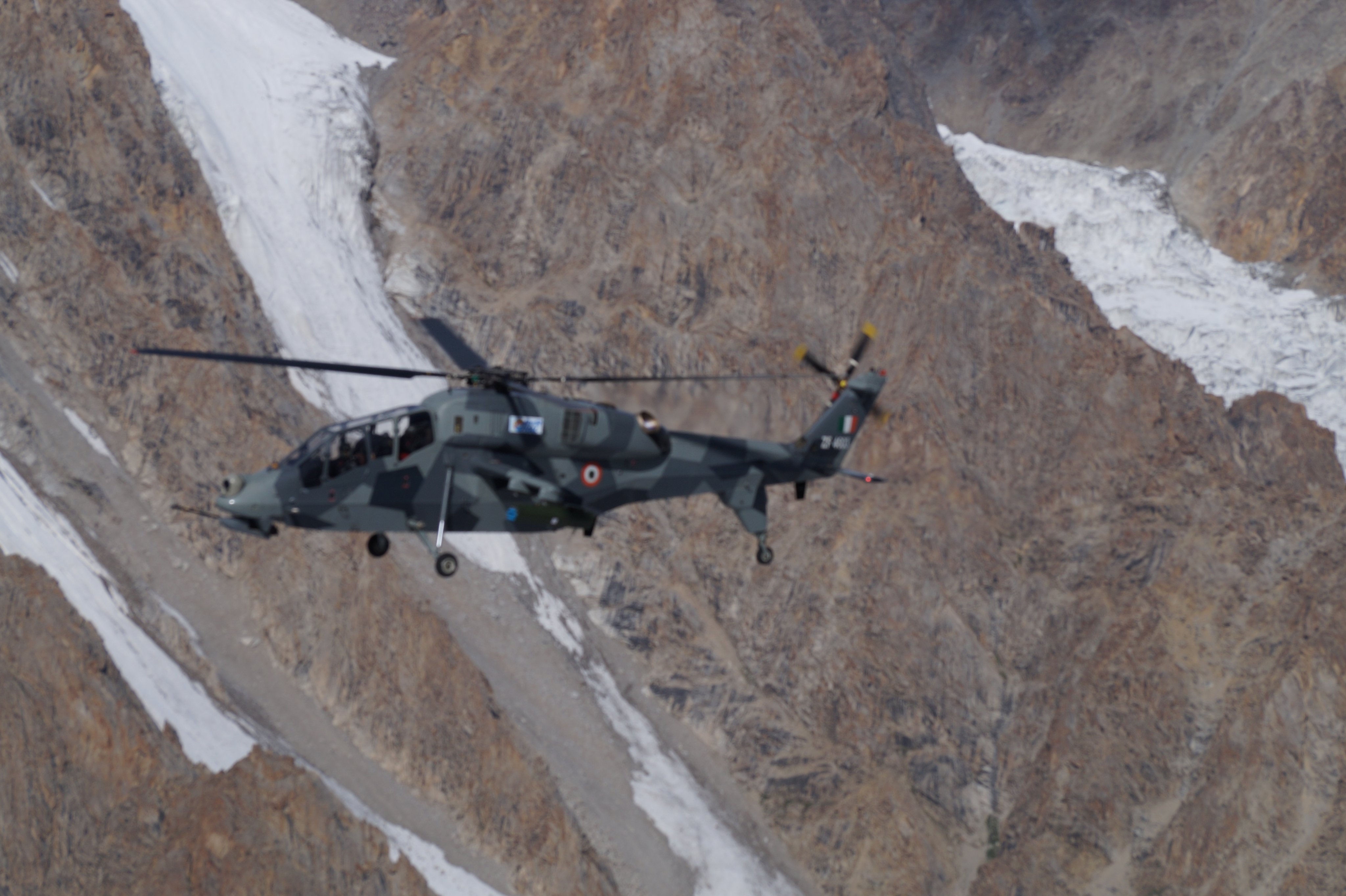 As a light attack helicopter, the indigenous chopper packs a lethal punch with air-to-air and air-to-ground missiles. It is armed with a 20 mm gun and can carry 70 mm rockets. The LCH can acquire and neutralize both air and ground targets with the aid of advanced avionics and arms.
The chopper is manually operated during operations and can be erected at 180 degrees and even reversed. The LCH can even revolve at 360 degrees; what this entails is that the attack chopper can be rotated rapidly in the air itself.
A Dedicated Combat Helicopter
Hindustan Aeronautics Limited (HAL) claimed in its press release that the LCH is a dedicated combat helicopter designed and developed indigenously for the first time in India.
LCH is the only attack helicopter in the world, which can land and take-off at an altitude of 5000 m (16400 ft) with a considerable load of weapons and fuel meeting the specific requirements of the Indian armed forces.
HAL has proactively initiated advance action towards launching the production activities of 15 LCH LSPs with internal funding. Material procurement for all 15 helicopters has been completed. Three helicopters are ready for delivery to users and the balance helicopters are in advanced stages of production.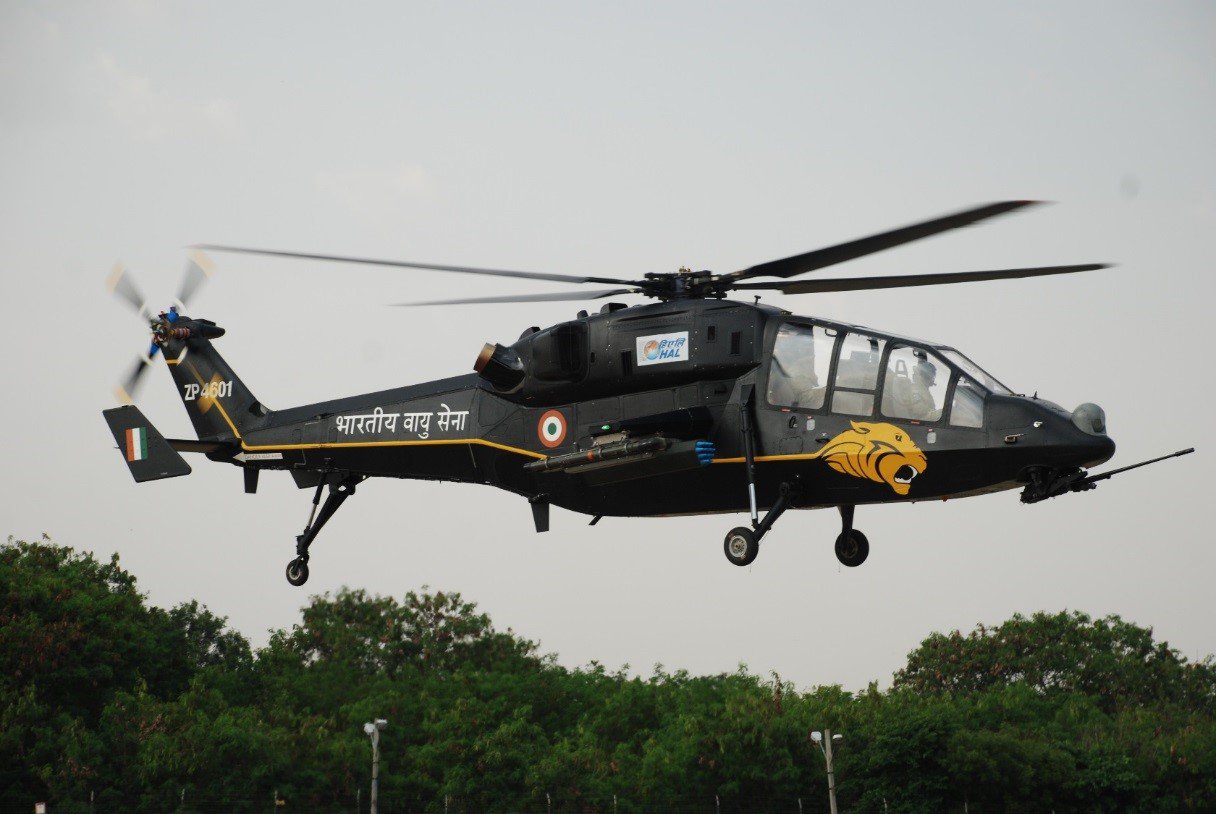 HAL has initiated various planning activities and has drawn a detailed master plan for achieving the peak rate production capacity of 30 helicopters per annum in order to cater to the production of balance 145 LCHs.
Improved Electronics Warfare (EW) Suite, Directional Infra-Red Countermeasure (DIRCM), air-to-ground missiles, data-link, anti-radiation missile (ARM), bombs, Nuclear, Biological and Chemical (NBC) protection and wire-cutter are being incorporated in the LCH.
Being a unique helicopter in this weight category and with this kind of capabilities, LCH is also expected to have good export potential.
Will LCH Be A Game Changer For IAF?
Former IAF Vice Chief, Air Marshal Bhushan Gokhale (Retd) told the EurAsian Times, "It is a good induction especially for the use in mountainous terrain. It was long-awaited. I do hope that India, be it the Defence Research and Development Organisation (DRDO), Hindustan Aeronautics Limited (HAL) or private industry are able to develop the engine technology which will make many major weapon systems truly Made in India."
Author and analyst, Group Captain TP Srivastava (Retd) said, "the Induction of LCH in IAF is a great indigenous achievement. But only if it will perform better than Dhruv." 
Gp Capt. Jhonson Chacko (Retd) opined, "A major portion of our land borders are in the mountains. [LCH is] the best platform to launch air-to-ground weapons from is a slow-moving aircraft as it provides the pilot ample time. It is unfortunate that it took us a war (Kargil) to realize this even though everyone knew of the existence of the Himalayas and the 62 war. The launch of the LCH is long overdue.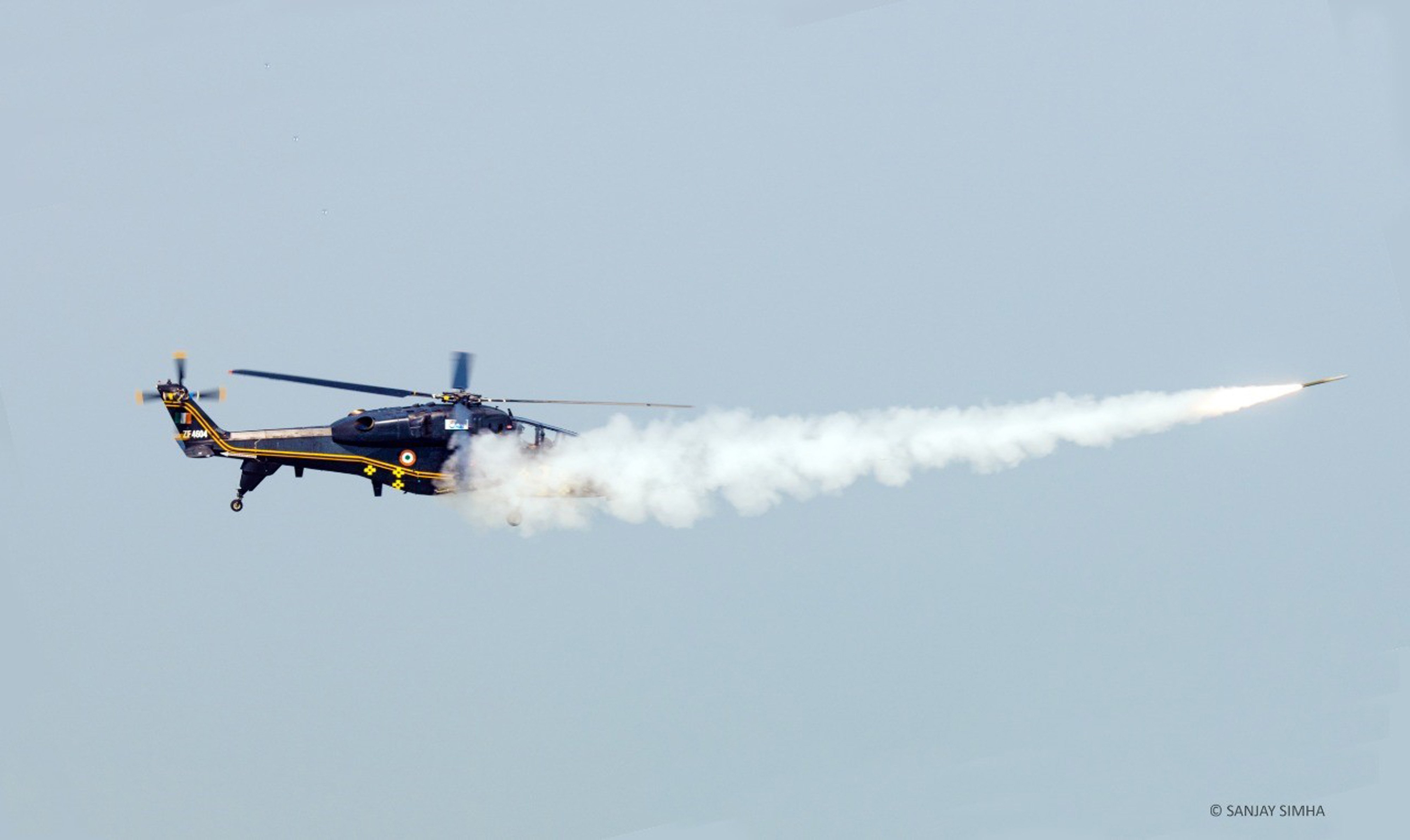 "It can blunt the attack capabilities of the enemy and disrupt his logistics. Tension with China should not be a trigger for us to react. We need to build the capability to fight in the mountains. Standoff weapons will boost the survivability of the LCH."
When asked if this development is likely to boost India's indigenization goals, the veteran fighter pilot said, "Boost to indigenization depends on the increase in the percentage of totally indigenous parts in the helicopter with ALH as a base."
Military author, columnist, and analyst Joseph P Chacko said, "The LCH gives the Indian Army an advantage at high altitude warfare which no other country possesses. In the lower altitudes, it is better than what the neighborhood fields. Being an Indian-origin Chopper, India has control over the serviceability too. Anti-Unmanned Aerial Vehicles (UAV), air-to-air and night and day capabilities of LCH have been proven in the trials.
With respect to the Chinese assertion along the eastern sector of the LAC, the analyst said, "It [the LCH] is already operating at LAC. It is good to destroy Chinese armor, convoys, and bunkers. The LCH was meant to take out hard-to-reach targets in mountains like the ones in the Kargil war."
Group Captain Badal Debnath (Retd) said, "Attack helicopters are going to play a very important role in any future war. India needs an armed combat helicopter for effectively attacking enemy tank formations during battle. Introduction of LCH is a great way to make our airborne forces more potent."
Explaining the LCH deployment to at eastern sector of the LAC, the IAF veteran said that LCH will provide Indian forces with a great tactical advantage in the mountains against PLA assets, as we will be able to overcome the limitations of mountainous terrain very easily. "If required, LCH can attack the enemy in depth also," he added.
Emphasizing the indigenization of the defense industry, Gp Capt. Badal said, "Yes, we have been importing our main weapon systems for the last 70 years…it is time that Indian armed forces encourage indigenous weapon platforms. LCH is a great leap forward towards Atma Nirbhar Bharat."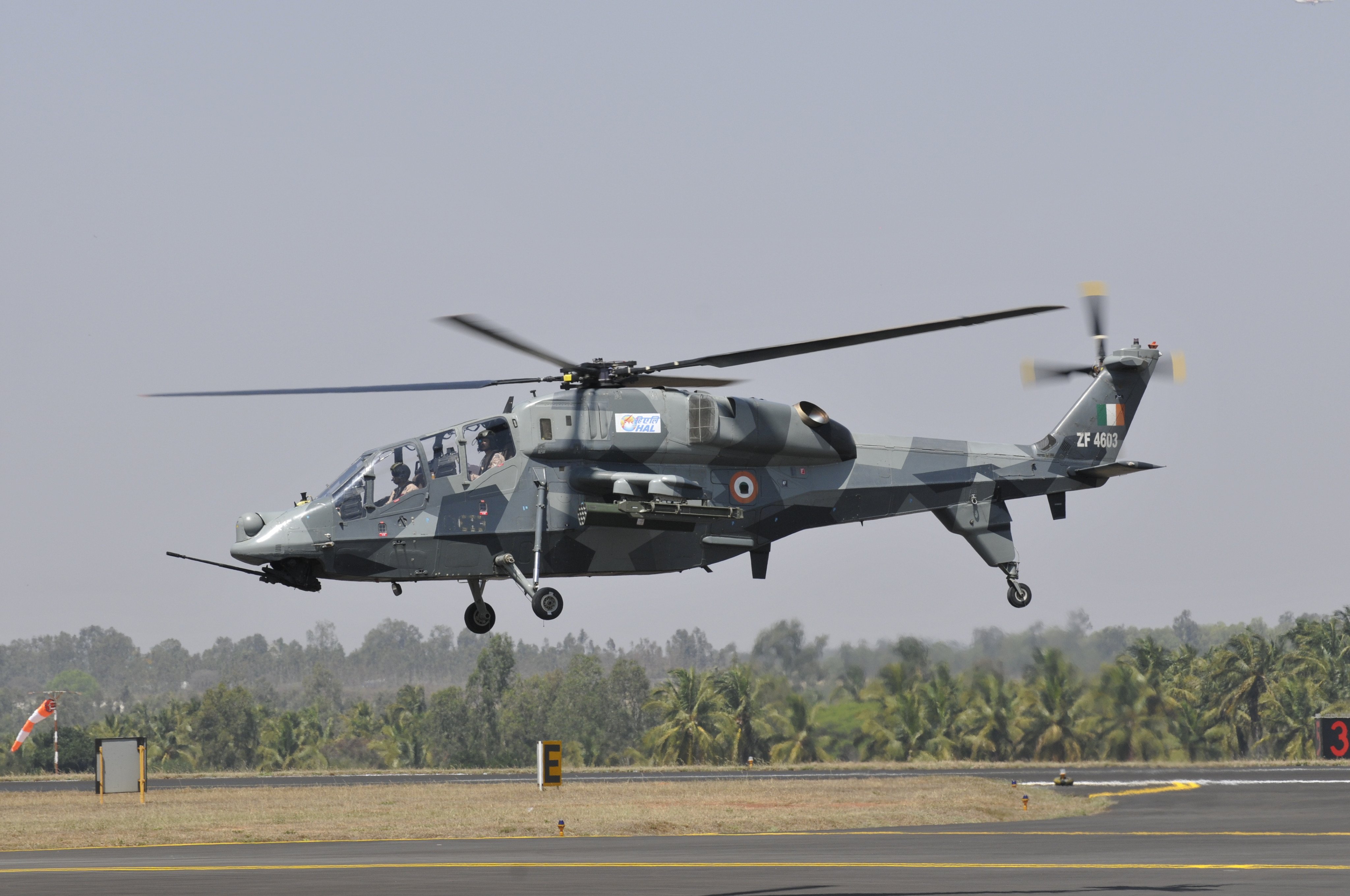 Air Vice-Marshal Manmohan Bahadur (Retd), the former Additional Director General, Centre for Airpower Studies (CAPS), had Tweeted about this development, "There is NO helicopter in the world that can deliver armament at 15k feet. Have been writing since 2012, when I first flew it, that we must go full bore for LCH. Good, it's officially inducted – let's ensure all promised weaponry & avionics come-in."
The induction of LCH complements Indian Defense Minister Rajnath Singh's recent statement that India intends to achieve 90% indigenization in defense equipment.
Aritra Banerjee is a defense journalist who has worked in both online and print media. He has laid an emphasis on issues related to military human resources, tactical psychology, military-media relations, professional military education, and combat fitness. He can be reached on email: aritrareporter@gmail.com.