India has successfully designed, manufactured, and tested several missiles under the aegis of BrahMos Aerospace. Now, India will establish another global missile development facility that will give it access to the same missiles as have been integrated with F-35 Lightning II and Eurofighter Typhoons.
European defense giant MBDA and India's Bharat Dynamics Limited (BDL) recently signed an agreement, under which the latter will assemble, integrate and test an Advanced Short Range Air-to-Air Missile (ASRAAM), according to reports.
Under the new pact, MBDA will transfer "equipment, knowledge, and training" to establish the new facility, which will be focused initially on MBDA's Advanced Short Range Air-to-Air Missile (ASRAAM).
It has been integrated with the Eurofighter Typhoon, F/A-18, Tornado, and F-35 Lightning II aircraft. It is used by the British Royal Air Force and Royal Australian Air Force and has also been ordered by India.
The ASRAAM was selected by India under a $250M contract announced in 2014. The missile will equip the Indian Air Force's SEPECAT Jaguar fighter fleet.
MBDA will assist BDL to set up a facility within the latter's existing one in Telangana, as a part of the agreement for "final assembly, integration and test" (FAIT). The licensing agreement to support the set up of the joint FAIT was signed by the two companies on August 17.
The facility will also provide for assembly, integration, and testing of the CAMM missile, a part of the company's Sea Ceptor naval air defense system. It is a next-generation missile designed for air, land, and sea environments.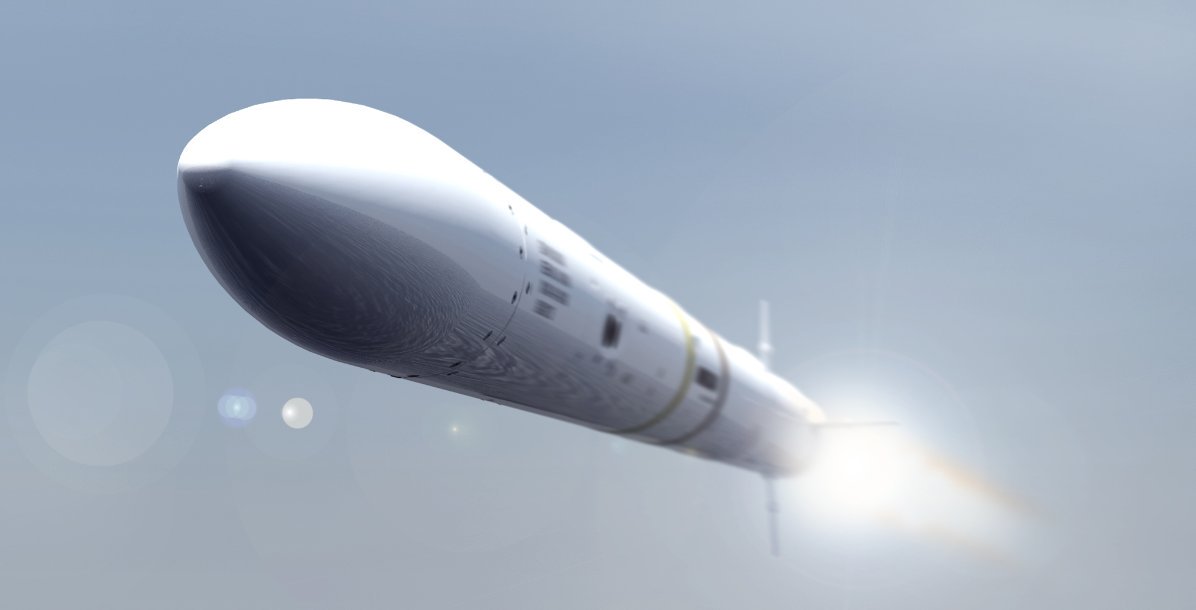 The CAMMs have supersonic speed and is a highly effective and easily deployable local area air defense system. Its compact design and lightweight allow multiple missiles to be carried by conventional wheeled vehicles.
This missile is being offered to the Indian Navy to fulfill its short-range surface-to-air missile requirement. BDL has said that the construction facility will start immediately, while operations will begin in 2022-23.
MBDA is a European developer and manufacturer of missiles. It was formed as a joint venture by a merger of the guided-missile divisions of Airbus, Leonardo, and BAE Systems in December 2001, according to published reports.
The BrahMos 
The name "BrahMos" is derived from the Indian and Russian rivers Brahmaputra and Moskva, respectively. BrahMos Aerospace was established as a joint venture between India's Defence Research and Development Organisation (DRDO) and Russia's NPO Mashinostroyenia (NPOM).
The company focuses on designing, developing, producing, and marketing the BrahMos. The missile that flies at Mach 2.8 — almost three times the speed of sound — is considered the world's fastest supersonic cruise missile. 
The missiles use a propulsion system powered by either rockets or engines. Some even use hybrid technology. It also has a guidance system that maintains the missile's desired flight path by using an altitude control mechanism.
India has successfully tested all three variants of the missile — from land, air, and sea — thereby ensuring its deployment by all three services.
The BrahMos missiles are a crucial addition to India's arsenal and will be of strategic importance in dealing with China's pressure in the geopolitically significant Indian Ocean Region (IOR). Last December, the missiles were tested back-to-back in this region, most likely as a message to China.
'Self-Reliance' In Defense Production 
These two partnerships between Indian companies and original equipment manufacturers (OEMs) play an extremely important role in helping India achieve self-reliance under the Modi government's "Atmanrbhar Bharat" and "Make in India" initiatives. 
Receiving technical knowledge and manufacturing know-how from other countries is also likely to help other indigenous programs. For instance, the MBDA collaboration is expected to help out DRDO's Next-Generation Close Combat Missile (NGCCM) project.
At the same time, the upcoming facility for manufacturing the next-gen BrahMos missile which could come up in Uttar Pradesh is likely to have a booster impact in the region. This will help generate employment in the region.
The BrahMos aerospace already has facilities in Hyderabad, Nagpur, and Bilani, where orders valued at Rs 35,000 crore have already been placed by the Indian armed forces.
The IAF has also shown interest in acquiring 400 BtahMos Next Generation missiles. The venture is also seeing a possibility of Rs 10,000 crore worth of export orders in the next five years.
Co-Authored by Shreya Mundhra