When tempers are running high between China and the US over Taiwan, the latter is all geared to raise the stakes near the Line of Actual Control (LAC) with Beijing's arch-rival India.
China's J-20 Challenges F-22 Raptors Might! Will Speed & Stealth Beat Range & Radar In A Possible 5th Gen Fighter War?
The United States is set to participate in a joint military exercise with India less than 100 kilometers (62 miles) from the disputed Line of Actual Control (LAC). These drills have become a recent talking point when India has accused China of airspace violations in contravention of Confidence Building Measures (CBM).
The drills will be part of the 18th edition of an annual joint exercise known as "Yudh Abhyas" and will be held in Auli in the Indian state of Uttarakhand. 
A senior Indian Army officer told CNN that the high-altitude warfare training would be the main emphasis of the military exercises, which will take place in mid-October at 10,000 feet.
After the bloody confrontation between Indian and Chinese troops in the Galwan Valley, relations between the two nuclear-armed neighbors have been tense.
Meanwhile, China has also significantly upped its military activity against Taiwan. Taipei claimed on Sunday that it deployed aircraft and ships in response to the Chinese drills mimicking an attack on the self-ruled island state.
With US troops all set to hold drills with the Indian Army near the China border, it could be another recipe for escalations between the two.
"China is not the primary target of Yudh Abhyas exercise," said China expert Adil Brar. "The exercise is not a new mechanism and happens regularly under the UN Charter. There was a Yudh Abhyas in Uttarakhand in 2016. However, the current standoff makes the location appropriate to signal at China in the context of cold weather warfare. Previous exercises were held in Alaska to train with the US Army in cold weather warfare."
India-China Tensions Running High
Chinese fighter jets have repeatedly been flying close to the Line of Actual Control (LAC), provoking the Indian forces deployed at the contested border in the eastern Ladakh region.
EurAsian Times had earlier reported that despite regular India-China border talks, there had been a rise in Chinese military activity along the border in what is believed to be an attempt at assessing the Indian defense capabilities in the region.
Recent reports of CBM (Confidence Building Measure) infractions along the 10-kilometer line have been reported. These alleged provocative activities come after a Chinese fighter jet was reported flying too close to a friction site in June.
As per the existing agreements between India and China, the operation of fighter aircraft and armed helicopters is restricted (up to a distance) from the LAC.
In addition, China's recent construction of a bridge over the bordering Pangong Tso Lake, which the Indian government has denounced as an "illegal occupation," has exacerbated tensions.
China's military build-up near the contentious border was also dubbed "alarming" by US Army Pacific Commanding General Charles Flynn. He visited India in June this year against Russia's invasion of Ukraine.
The United States has been lobbying India to wean it off the military dependence on Russia and create meaningful deterrence with China.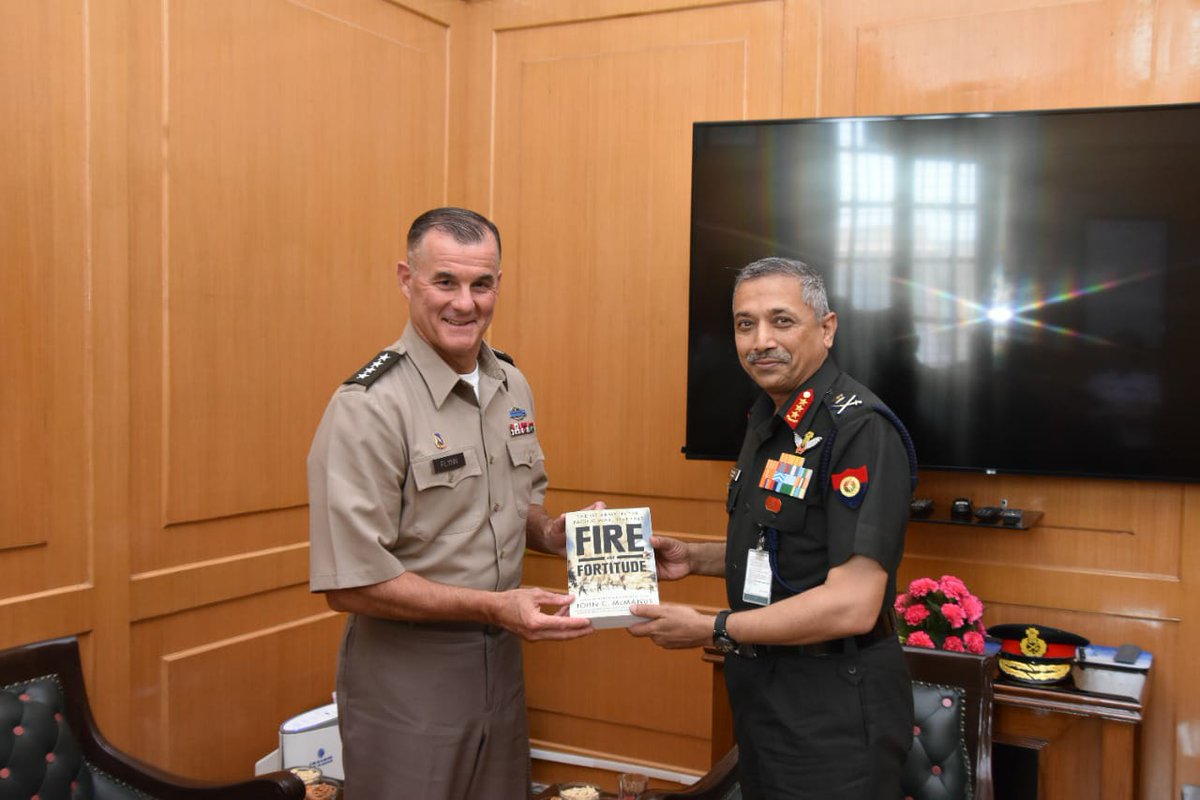 A US Department of Defense official told CNN that the "alliance with India was essential to our shared vision for a free and open Indo-Pacific region."
"One important element of this broader effort includes exercises and training events, and Yudh Abhyas is one such annual bilateral exercise designed to improve interoperability and improve our respective capacities to address a range of regional security challenges," the spokesperson said.
General Charles Flynn's remarks ignited predictable responses from both India and China. While China accused the American General of "fanning flames" by talking about Chinese infrastructure development, India responded by saying that it continually monitors developments in the strategic area.
Most importantly, however, he spoke about the Indo-US joint exercise, 'Yudh Abhyas,' calling it an example of increasing interoperability, jointness, and readiness. "I think that is an expression of commitment, at least in the military domain, the exchange of what land power and what armies represent."
Strategic Importance Of Yudh Abhyas
The senior US officer expressed his excitement for this year's joint military exercise, which is at 9,000–10,000 feet. The senior officer continued by saying that this serves as a deterrent in all regions and that practicing and training together is a crucial way to demonstrate one's commitment to the other.
Gen Flynn elaborated on the exercise's future course while reiterating that the goal was to make it more difficult.
"Both countries over the years will work on operational concepts, bringing on real material solutions, bringing in new technology, and applying new ways of air-ground integration," he said.
It is, however, pertinent to note that this could be an opportunity for both sides to discuss military strategies to counter China in the Line of Actual Control (LAC) theatre. While India has maintained that it is fully capable of defending its frontiers, acquiring the latest military technology and best practices is where India could benefit from this cooperation.
Indian Army Major General Raj Mehta (retd) told the EurAsian Times – "Auli, where the exercises are scheduled, is developing into a high-end ski resort modeled after European countries.
The location is accessible with fighter jets in about three minutes, with helicopters in five minutes, and is about 95-99 kilometers with vehicles.
India will have an opportunity to show high-altitude mountain warfare strategies without revealing all its cards to the United States. It could also be an opportunity to test if weapons like Javelins and NLAWs that Ukraine has widely deployed against Russia. In addition, the two sides could negotiate intelligence sharing.
"Although a regular annual exercise, the military drills are being hyped up this time. The timing is everything. China is showing its insecurity by being belligerent against Taiwan.
China has 8-9 airfields and airbases near the LAC against India's handful. Sure, we are faced with insecurity, and a conversation could be held between India and the US to develop a plan if the need arises. It is also an excellent time to tell China that please don't do the same things as the summer of 2020."