India is commemorating Chabahar Day on the sidelines of a virtual 'Maritime Summit' organized by the Ministry of Ports, Shipping & Waterways on Thursday.
The event is important for New Delhi as Iran's Chabahar port could be India's gateway to Afghanistan and Central Asia and is part of the north-south international transport corridor linking Mumbai with Moscow.
F16 vs SU-30MKI: This Is How Indian Sukhoi Jets Counterattacked Pak Formation Of F-16 Jets During 2019 Air Combat
Transport minister of Afghanistan Qudratullah Zaki, Armenia's Infrastructure minister Suren Papikyan, Iran's Minister of Roads, Mohammad Eslami, Russia's Deputy Minister of Industry Oleg N Ryazantsev and Uzbekistan's Deputy Minister of Transport Choriyev Jasurbek Ergashevich are attending the meeting.
"The transport and transit corridor is intended to ensure the unhindered flow of commerce throughout the region and to create a safe, secure and reliable route to trade initially with Afghanistan, and thereafter with Central Asia as a whole," India's External Affairs Minister S. Jaishankar said during the meeting.
Emphasizing the importance of Chabahar, Minister of State for Ports Mansukh Mandaviya earlier said: "Chabahar port is an important destination, and we are developing it. 2 cranes have been put in. I will be going and inaugurating it. Chabahar connects us to CIS countries… which will increase connectivity to Europe. Chabahar port is important".
After controversies around Chabahar in 2020, India has ramped up its engagement in the project in 2021 and is looking forward to welcoming other countries to be a part of it. A trilateral arrangement with Afghanistan and Uzbekistan is also on the cards.
Last week, Uzbekistan Foreign Minister Abdulaziz Kamilov had met Jaishankar during his visit to New Delhi to strengthen their partnership to develop connectivity with Central Asia via the Chabahar port.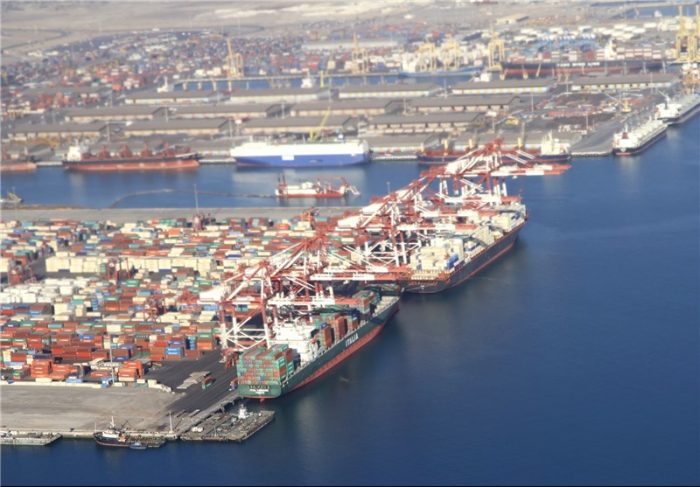 Jaishankar said India is partnering with 12 countries to establish International North-South Transport Corridor (INSTC) and "has also proposed the inclusion of Chabahar in the INSTC route".
In January, India had handed over two 140-ton cargo cranes to the Iranian government. The cranes sourced from Italy were a part of a full consignment of six Mobile Harbour Cranes (MHC) worth about $25 million.
The project has been marred by delays due to the sanctions on various parts of the Chabahar project, which have slowed down both the procurement of equipment, as well as banking and insurance arrangements for developing infrastructure.
This despite the sanctions waiver that India has received from Washington to develop the strategic Chabahar port. With President Joe Biden in power, the sanctions on Iran may be reviewed, which may eventually result in the expedition of infrastructure development under the project.
In 2020, there were reports that the Iranian government had decided to drop India from its plans to jointly develop the railway line from Chabahar to Zahedan near the Afghanistan border. The trilateral agreement to establish an International Transport and Transit Corridor was signed by India, Iran, and Afghanistan during Prime Minister Narendra Modi's Iran visit in 2016.
Follow EurAsian Times on Google