The designs, specifications, and configuration for the Light Combat Aircraft (LCA)-Mk2 and the Advanced Medium Combat Aircraft (AMCA) have been finalized, and the roll-out for the first models for the test flights will begin in 2023 and 2024.
---
Also, the Indian Air Force (IAF) will procure another 350 aircraft over the next decade. Girish Deodhare, Programme Director (Combat Aircraft) and Director, Aeronautical Development Agency (ADA), and IAF chief Air Chief Marshal RK Singh Bhadauria made the announcements at an event by the Center for Air Power Studies (CAPS) and Society of Indian Defence Manufacturers (SIDM) in Delhi.
Deodhare said while steel cutting is expected to begin soon for the Tejas Mk-2, the fifth-generation stealth-capable AMCA has been assigned a preliminary design while its final configuration has been frozen.
"The detailed design is complete and we are in the critical design review stage and metal cutting should start very shortly. Roll-out of the LCA Mk-2 is planned next year and the first flight in early 2023. We are well on track to achieve these goals," Deodhare said.
Tejas Mk-2
The LCA Tejas Mk-2 is said to be a "whole other plane", which is likely to fall in the 4++ generation category. It would be a heavier plane, 1,350 mm longer than the Mk-1A, featuring front swept-back canards; longer range, combat radius, and endurance.
It would carry a payload of 6,500 kg compared to the 3,500 kg of LCA Mk-1A; and a first-of-its-kind indigenously developed an on-board oxygen generation system, Dr. Deodhare said.
The LCA Mk-2 would also be capable of firing foreign origin missiles like the air-to-surface Scalp, Crystal Maze, and Spice-2000 bombs, along with the Indian-made Astra Mk-1 Beyond Visual Range (BVR) missile.
The Astra Mk-1 has already been tested from the LCA, and the Mk-2 would obviously be able to fire the enhanced Astra Mk-2 as well, which will have a longer range, better guidance system, seeker anti-jamming mechanisms.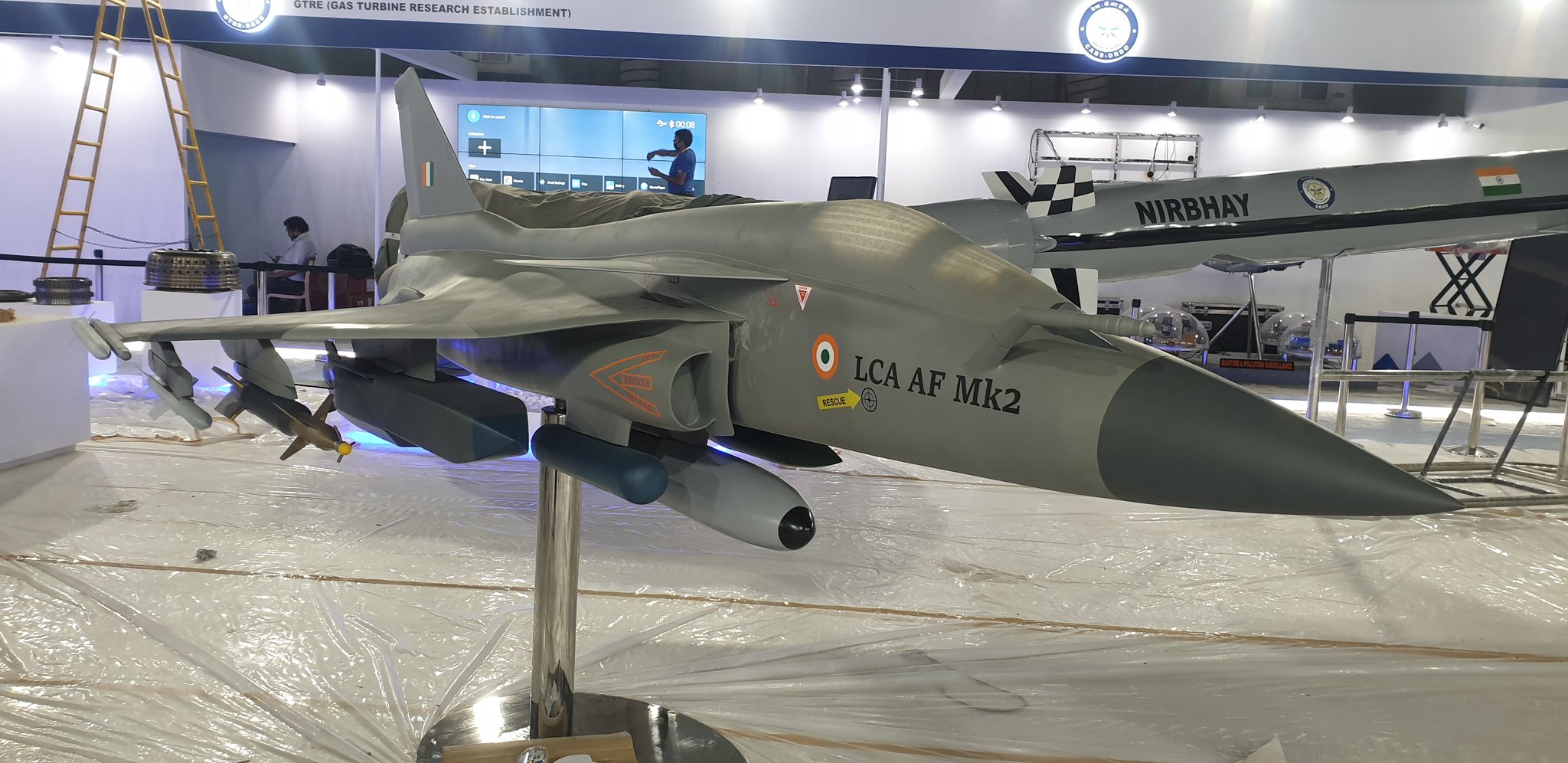 In February, the Defence Ministry inked a Rs 48,000-crore deal with the state-run Hindustan Aeronautics Ltd. (HAL) to supply 83 LCA Mk-1A jets to the IAF.
This was followed by an August $716 million between HAL and the US-based General Electric (GE) Aviation for 99 F404 aircraft engines and support services to power the Mk-1A.
The Mk2 will be powered by a more powerful GE-414 engine. Order for 83 Mk-1A is expected to be completed by 2028-29.
The IAF has one squadron of the LCA in Initial Operational Clearance (IOC) configuration while the second squadron in Final Operational Clearance (FOC) configuration is underway. HAL's new assembly line promises to increase production from eight aircraft a year to 16.
The AMCA
The AMCA, on the other hand, would be a 25-tonne twin-engine stealth aircraft with an internal weapons bay, a diverterless supersonic intake, and can carry 1,500 kg of internal payload and 5,500-kg external payload with 6,500 kg of internal fuel.
Deodhare said the configuration had been frozen, preliminary service quality requirements finalized and preliminary design review completed.
"We are moving to critical design review by the middle of next year with the roll-out planned in 2024 and first flight a year later in 2025," he added.
The AMCA will have stealth and non-stealth configuration and will be developed in Mk-1 and Mk-2 variants. While the Mk-1 will have the GE414 engine, the AMCA Mk-2 will have an advanced super-cruise capable engine to be developed later along with a foreign partner, according to Deodhare.
The AMCA Mk-2 will fly by 2035. The manufacturing and production of the aircraft will be through a special purpose vehicle that would have private industry participation.
Deodhare also said the Twin-Engine Deck Based Fighter (TEDBF) to fly off Indian Navy's carriers is also making progress, with all the various programs having a commonality of systems.
IAF chief Bhadauria, a former test pilot himself, said the 123 Tejas fighters on order, including 83 improved Mk-1A fighters, will make the "core of the aerospace industry in terms of budget and ecosystem."
'Deal Of The Century': Why Tata-Airbus Joint Venture Could Pave Way For India To Become A Global Aerospace Hub
The Tejas LCA, he added, has effected a "level of automation achieved for the aerospace industry to be able to act fast."
Air Vice-Marshal N Tiwari also countered criticism about the delay in the LCA Tejas, saying the first 4-5 years in the Tejas fighter's design and development cycle went into setting up testing and production facilities for manufacturing the aircraft.
"Today, if we are ready to move forward in developing a next-generation fighter, it is because the Tejas program gave us a core critical mass," said Tiwari.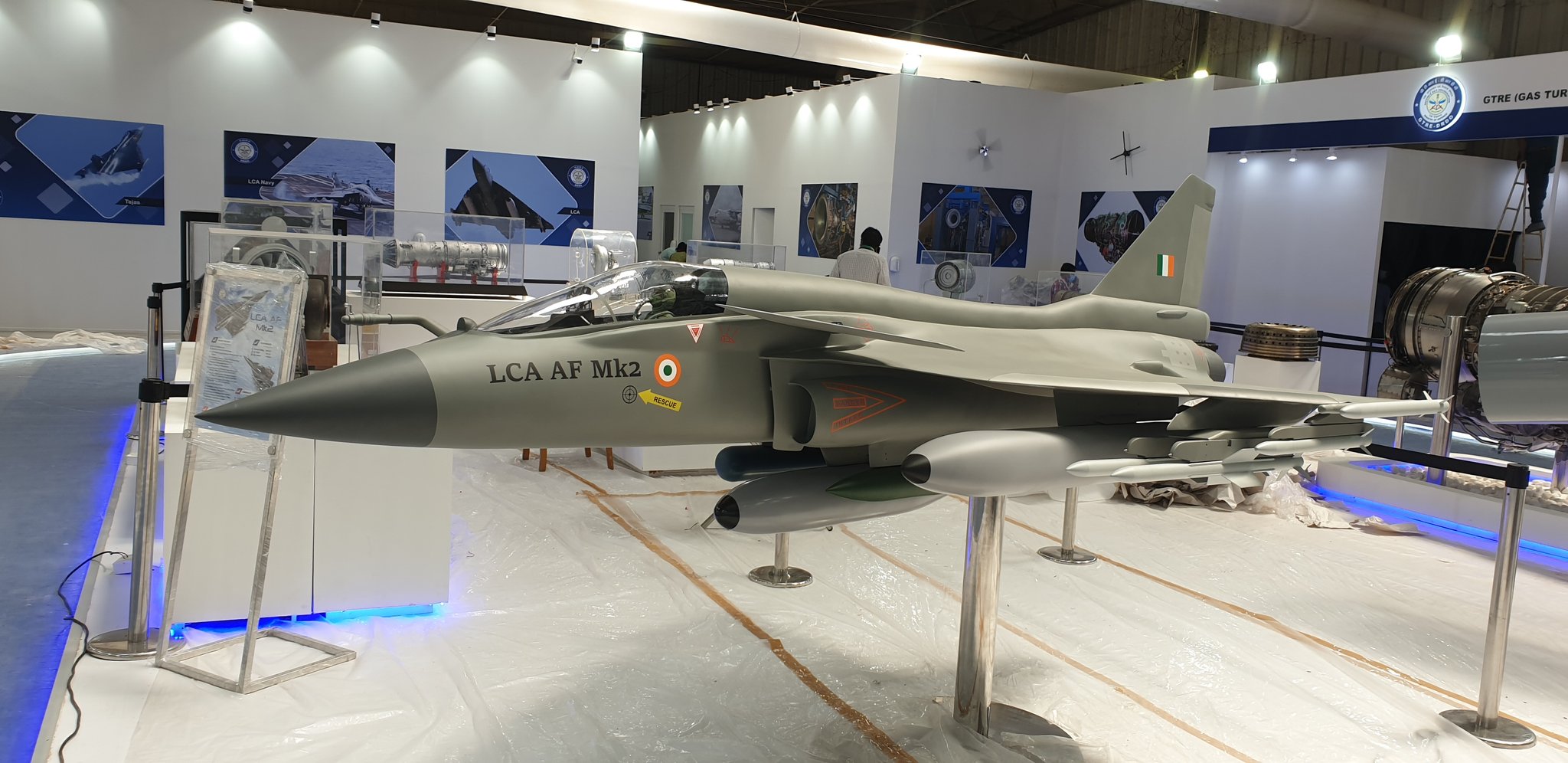 Tiwari, who has flown more than 200 sorties as a Tejas test pilot, said the LCA is anything but obsolete. "Its unstable design, quadruplex flight control system, computerized utilities management system, and an airframe made of composite materials make it contemporary even today," he said.
Aerodynamically unstable designs mean the airflow around the plane is not smooth, which also ironically makes it more maneuverable. This is, however, achieved by a highly efficient flight control system, computer, and a digital fly-by-wire mechanism.
"Tejas squadron pilots are uniformly happy with the plane. (It) incorporates the best of the Russian and the western design philosophies," Tiwari added.
He pointed to the Russian autopilot systems, which allows Russian pilots to return their jets to level flight by merely pressing a button – a mechanism facility that western fighters, such as the Mirage 2000 lack. This feature has been incorporated into the Tejas fighter.
Parth Satam is a Mumbai-based journalist who has been covering India's defense sector for more than a decade. He maintains a keen interest in defense, aerospace and foreign affairs and can be reached at satamp@gmail.com