India has deployed Chinook helicopters and howitzer guns along the tense Indo-Tibetan border region. The development comes in the wake of the failed India-China talks over the LAC standoff.
The de facto border has seen several build-ups ever since the worst fighting in decades broke out last year and caused multiple casualties on both sides.
On October 19, South China Morning Post reported that the Chinese military had deployed over 100 advanced long-range rocket launchers along its high-altitude borders with India. This move had come after a round of border talks aimed at disengagement from the strategic area in the high-altitude Depsang Plains earlier this month failed.
The People's Liberation Army's (PLA) move came in preparation for the intense Himalayan winter. It was also a response to the Indian Army deploying M777 ultra-light howitzers developed by BAE Systems along the contested LAC with its communist neighbor.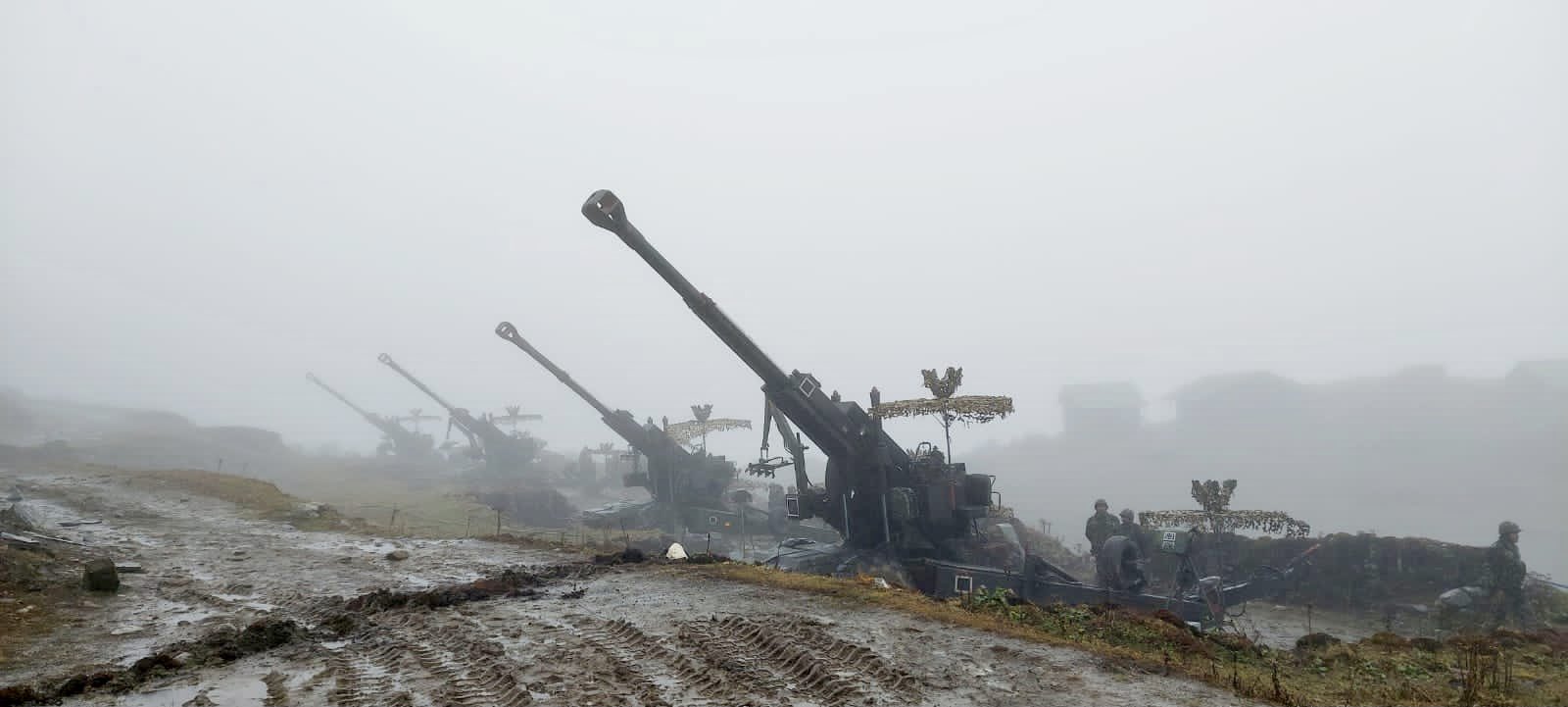 Initially developed for the US Marine Corps and the US Army as their next-generation Medium Force weapon, the M777 has become the benchmark for 155mm Lightweight Towed Artillery Systems, according to its manufacturer.
New Delhi had cleared a $750 million acquisition deal to procure 145 M777 howitzers from BAE Systems under the US government's Foreign Military Sales (FMS) program, The Diplomate reported.
"The PLA has deployed more than 100 PCL-181 light, truck-mounted howitzers along borders with India. The firing range of this Chinese-developed launcher is double that of the M777," a Chinese military source claimed back then.
Less than a fortnight has passed since those reports. Now, there is yet another set of deployments from India's side. The current build-up is positioned in India's northeastern region and is centered on the Tawang Plateau in Arunachal Pradesh. This piece of land, controlled by India and claimed by China, adjoins both Bhutan and Tibet.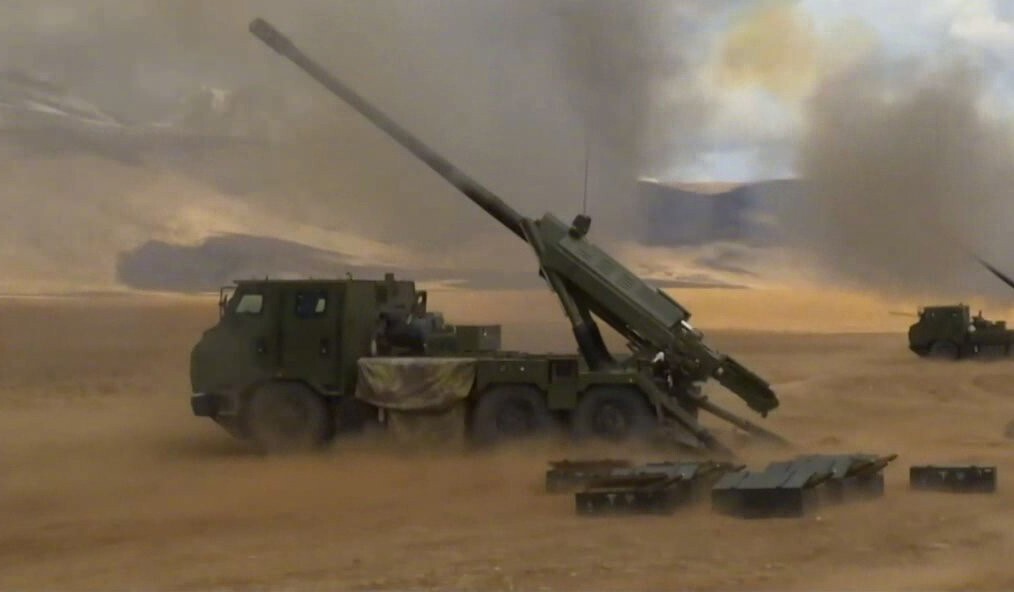 The 14th Dalai Lama fled to India to escape a Chinese military operation using nearby mountain passes in 1959. In 1962, both sides fought a war in this area. Undoubtedly, Tawang holds significance immense historical, political, and strategic value.
To dig its feet firmly into the ground here, the Indian Army has deployed US-made Chinook helicopters and light howitzers along with homegrown supersonic missiles.
Why Chinooks?
The EurAsian Times had previously reported that India had opted for the Chinook to enlarge its fleet of heavy-lift choppers. Prior to this, the country had relied on a small fleet of Russian-built Mi-26 heavy transport helicopters.
There were multiple reasons for the Indian Air Force (IAF) choosing the CH-47 Chinook. The chopper was designed and developed by the US rotorcraft company Vertol and manufactured by Boeing Vertol. The latter has now come to be known as the Vertical Lift division of Boeing Defense, Space & Security.
The heavy-lift copter has a twin-engine, tandem-rotor design. It is capable of airlifting a variety of military and non-military loads into remote locations.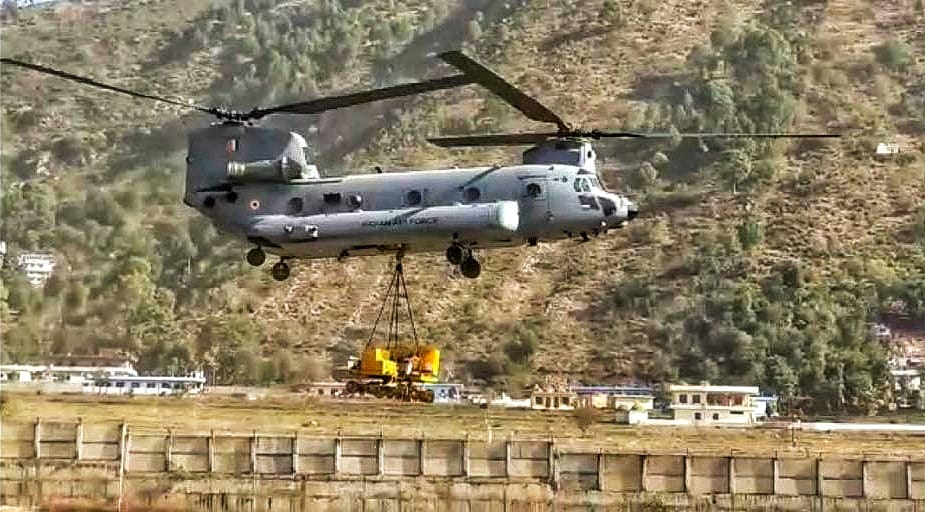 This strategic airlift capacity is believed to be one of the main reasons that New Delhi had behind picking the advanced CH-47 multi-mission helicopters. IAF would definitely appreciate the airlift capability that ranges across a full spectrum of combat and humanitarian missions.
"Chinooks have proved to be a great workhorse for the US involvement in Afghanistan, as such in mountainous terrain and at high altitude. With carrying capacity of 45 odd troops or about 11 tonnes of mixed inside and/or underslung load it can play a very important role in the insertion of troops, supply support for various tactical missions," former IAF Vice Chief Air Marshal Bhushan Ghokhale (Retd) told the EurAsian Times.
Eurofighter Typhoon Zooms Ahead Of French Rafale As The 'Most Sought-After' Fighter Jet In The Middle East
Indeed, Chinooks' history of being used by the US Army as well as by the militaries of more than 19 countries around the world has accorded it with a certain reputation and political clout. The chopper not only possesses a fully-integrated glass cockpit for mission management, but it also has a digital advanced flight control system built to enhance aircrew safety.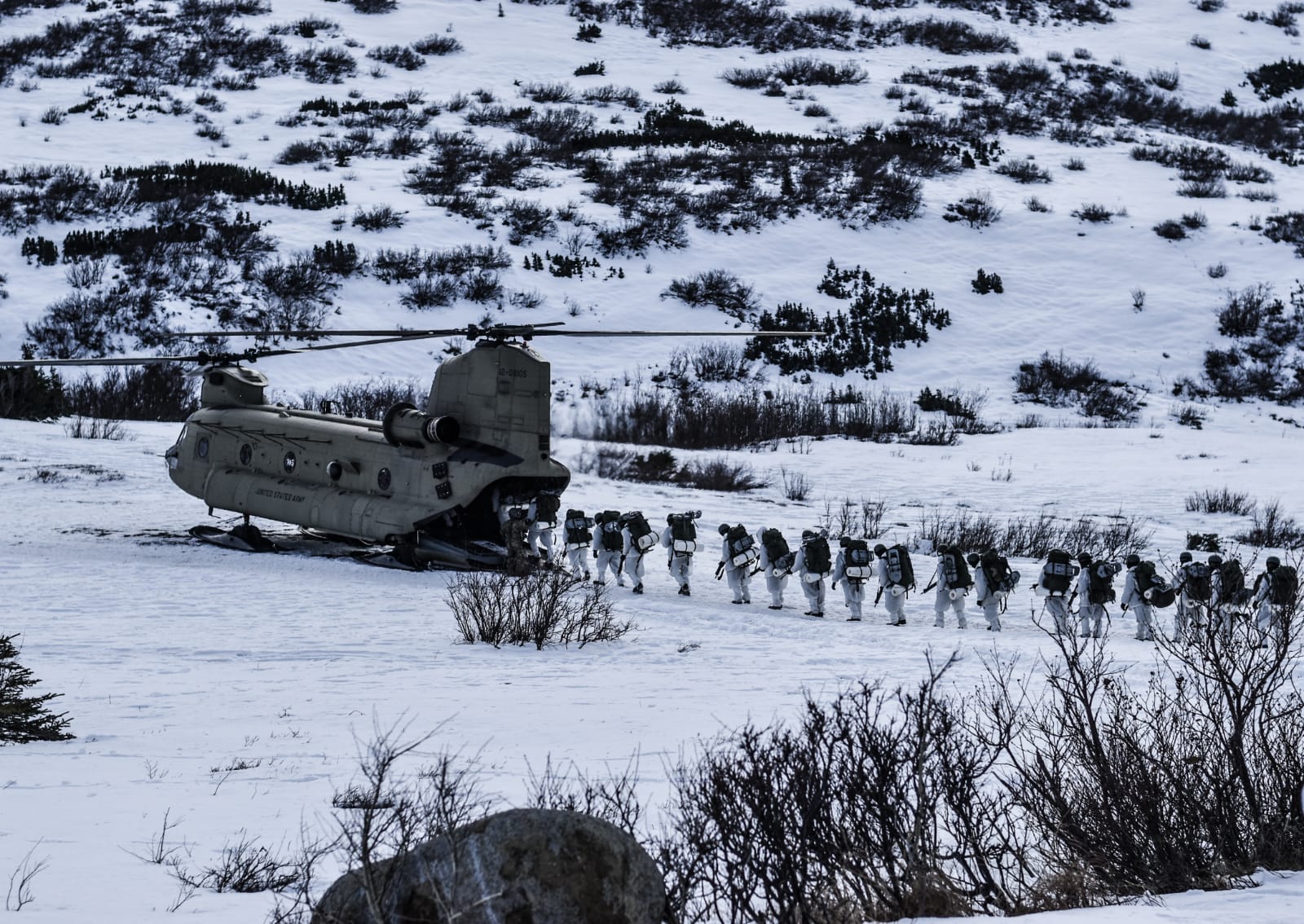 The Chinooks come with advanced cargo-handling capabilities which allow aircrews to quickly and conveniently shift from missions. Personnel onboard can change from moving cargo during missions to transporting people, vehicles, and other materials at hand.
Apart from that, the choppers are known for coming in handy in providing support for the construction of infrastructure and border road projects. This is especially true of the Northeast region of India. Additionally, Boeing has claimed that the Chinook can be operated "climatic (hot), altitude (high), and crosswind conditions".
Air Vice-Marshal Pranay Sinha (Retd), said: "This is the world's best helicopter for operation at high altitudes, in windy condition. Hence it is a big enabler and force multiplier for Army's Mountain Corps."
"Currently, we have Chinook's basic version-47. In the future, we should get the 47F version with digitized flight controls & data download. This will ease its maintainability part," he added.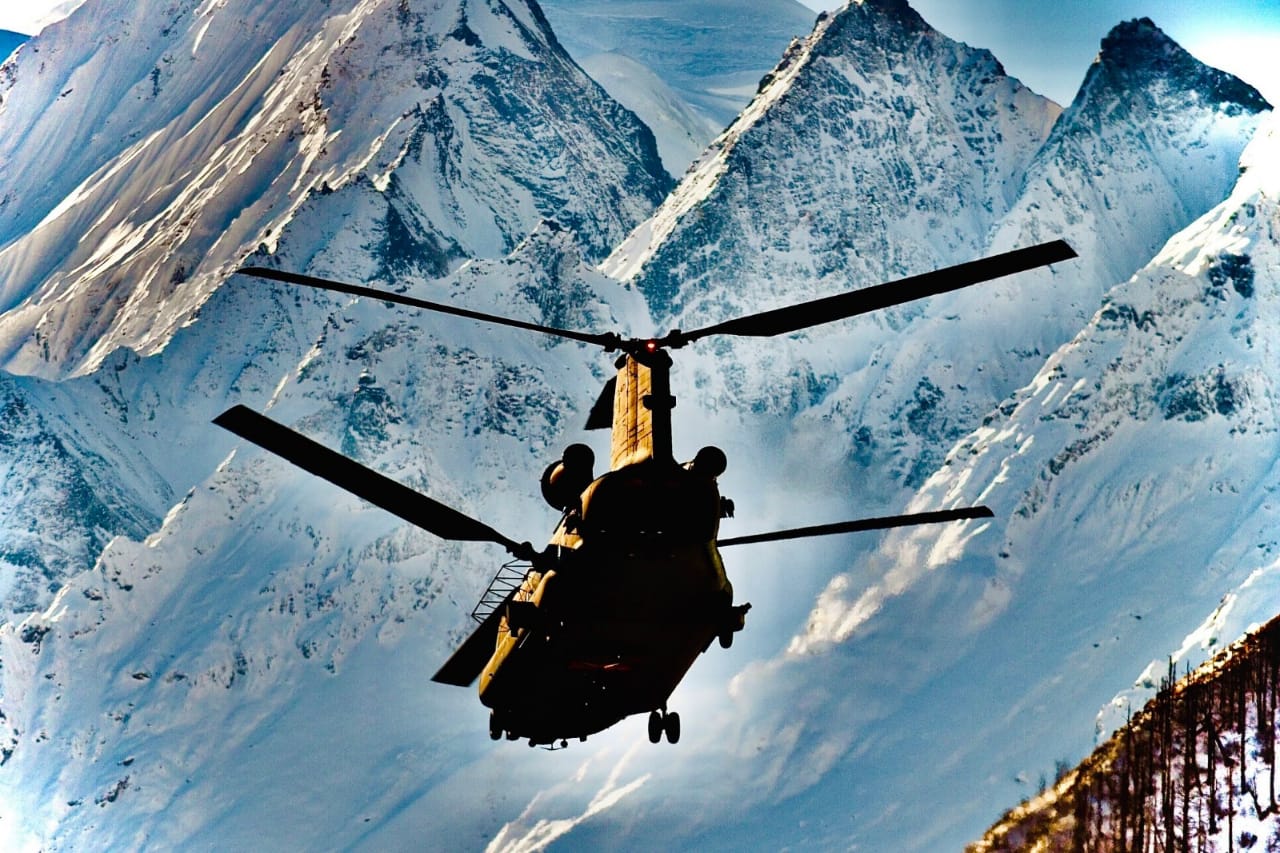 Those innovations and technologies will help the Indian Air Force meet evolving mission demands, maximize interoperability, and reduce life-cycle costs, Boeing said in a statement.
Another military veteran said on the condition of anonymity that Chinook has a modern airframe along with advanced avionics in the cockpit and digital flight control. "The helicopter's twin-engine design minimizes risk a lot as it has a chance at surviving in the scenario that one of the engines fail. Plus, air is rare at the mountains and aircraft engines need to be quite capable to operate in such an environment. Chinook has that."
Times of India reported that a newly raised Indian Army aviation brigade that is located approximately 300km south of Tawang, makes up a critical component of the new offensive plan.
"The Chinook are a game-changer," said Major Kartik, a pilot in the newly-formed brigade. "They offer mobility and maneuverability like never before — troops and artillery guns can be carried from one mountain ridge to other quickly.
Bigger Plans
New Delhi's plans for dealing with Chinese pressure at the border don't include the Chinooks and Howitzers in isolation. India seems to also be prepared to work with allied nations to ensure its security in the region.
From February 8 till 20 this year, India and the US conducted a joint military exercise called "Yudh Abhyas 20" at the Mahajan Field Firing Range (MFFR) in Rajasthan. The exercise was aimed at bolstering cooperation and interoperability in counter-terrorism operations.
The training and cultural exchanges were meant to nurture enduring partnerships in the Indo-Pacific region while capitalizing on the common defense objectives of both nations.
Moreover, engineers in India are digging the world's longest two-lane tunnel close to 4,000 meters above sea level. This tunnel runs underneath an important mountain pass that can only be accessed by a 317 km road to the disputed border at present.
Another new road has been constructed by India close to the tension-infested border to move troops and supplies. It will be complemented by a second one that runs along the eastern borders of Bhutan connecting the border region to the plains below.
This roadway, which is nearing completion, is expected to open up several maneuvering possibilities for military commanders.