India's homegrown Tejas MK-1A is likely to take its first flight test early next year, chairman of the state-run aerospace company HAL, R Madhavan said.
Indian Army In Afghanistan: Will Modi-Govt Protect Its Allies & Investments As Taliban Days Away From Seizing Kabul?
The Hindustan Aeronautics Limited (HAL) is wrapping up the review of the design and other critical systems, reported Hindustan Times. The public enterprise is all set to sign a multi-million-dollar contract with US company GE Aviation for the purchase of 99 F404 jet plane engines to propel the indigenous Tejas.
Earlier this year, India's Ministry of Defence (MoD) awarded a whopping Rs 48,000-crore contract to HAL for 83 LCA Mk-1A fighters for the Indian Air Force. The IAF's first Mk-1A aircraft is expected to be delivered in March 2024, while the rest will be inducted into service by 2029.
"The preliminary design review is over and so is the critical design review for several systems, including mission computer, a digital map generator, and digital flight control systems. We are integrating the active electronically scanned array (AESA) radar and the electronic warfare suite on the final operational clearance (FOC) version of the LCA. After it is proven there, we will integrate it with the final Mk-1A version," Madhavan told HT.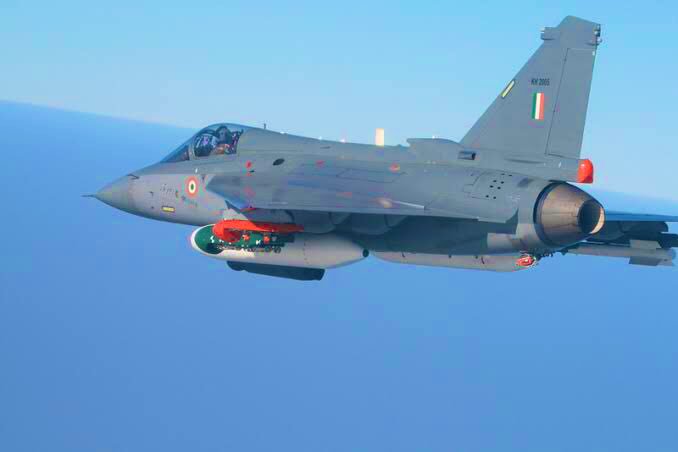 Among the major advantages of an AESA radar are — resistance to electronic jamming, low interception by enemy radars, and it allows high bandwidth data-link between friendly aircraft.  
Apart from the AESA radar, the Mk-1A variant will come with digital radar warning receivers, external self-protection jammer pods, advanced beyond-visual-range (BVR) missiles, and significantly improved maintainability.
The fighter's indigenous content is expected to be around 60%, compared to 50% in the existing variants. 
Group Captain Badhrish Narasimha Athreya (Retd), a former Chief Test Pilot, told Financial Express about how the Tejas had matured over time since its maiden test flight two decades ago. Once inducted, the Tejas will form the lightweight fighter backbone of the air force for the next quarter-century.
LCA Tejas Vs JF-17
For any combat jet, military aviation enthusiasts love to pitch it against a potential rival in order to assess the aircraft's combat capabilities. The 2019 post-Balakot episode when Indian and Pakistani jets got involved in vicious dogfights also provided fodder to such discussions.
10 Reasons Why India's LCA Tejas Could Be 'Shot-Down' By Pakistan's JF-17 Thunder In Global Arms Market?
One of the most interesting insights came from IAF Chief RKS Bhadauria. "As far as the [Chinese-Pakistani] JF-17 is concerned, even the LCA FOC [Final Operational Clearance] version is ahead of it.
The Mark-1A would be much ahead of the JF-17s. As far as this comparison is concerned, we will be way ahead of them," the Air Chief Marshal had said earlier this year.
When asked about the specs, he said, "It [LCA Tejas Mark-1A] will have top-of-the-line BVR, the indigenous ASTRA or better. We will have a version which will be ahead, and we plan other sensors and weapons which are top of the line."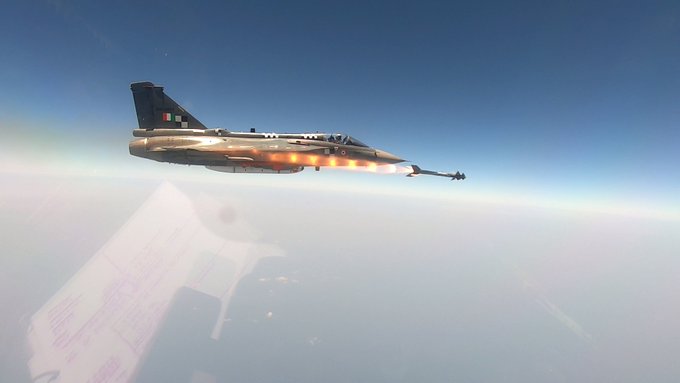 The IAF chief confirmed that the latest variant of the indigenous ASTRA would be fitted into the fighter along with a slew of air-to-ground weapons and standoff weapons developed by the Defence Research and Development Organisation (DRDO).
The JF-17 'Thunder' is a light-weight single-engine, multi-role combat aircraft designed by China and produced jointly by Pakistan Aeronautical Complex (PAC) and China's Chengdu Aircraft Corporation (CAC).
He also stated that the capability is beyond what was seen during the Balakot airstrikes. However, military author and defense aerospace analyst, Joseph P Chacko, said, "By the time IAF fields Mk-1A at the forward bases, JF-17 would have caught up technologically with MK 4. If they were to dogfight in the future, only tactics will matter."
According to Air Marshal Anil Chopra (retired), who is currently the Director-General, Centre For Air Power Studies, the latest JF-17 Block III has the Chinese KLJ-7A active electronically scanned array (AESA) radar, digital fly-by-wire flight control system, a new helmet-mounted display, network-centric warfare capability, a holographic head-up display, an infra-red search and track (IRST) system, new electronic warfare systems, weapons upgrade and a radar cross-section reducing 'pseudo-stealthy' airframe.
"The aircraft will be armed with two newer dual-head PL-5EII short-range air-to-air missiles (AAMs). Later, PAF claims, they may get a longer range and more sophisticated PL-15 AAM (150 km).
The Chinese call Block III a 4th generation-plus fighter. The AESA and PL-15 combination, PAF claims, would outrange all IAF aircraft other than Rafale and upgraded SU-30 MKI. The Block III variant has just begun inducting," he wrote for The EurAsian Times.
Group Captain Tej Prakash Srivastava (Retd), an airpower and security analyst, said, "Comparing the Tejas Mark-1A and the JF-17 comes down to what the two platforms are carrying at that time. So, the issue of analyzing platform versus platform…is not an educated one.
Asian F-35: South Korean KF-21 Fighter Jet Hogs Global Limelight After Key Partner Rejoins Program
"Air combat depends on the situation and the weapon systems being carried at the time. However, if it is to be assessed solely platform-wise, it is a better platform than the JF-17. It [Tejas] is an extremely good platform provided we can manufacture it in significant numbers and come armed with smart weapons."
Earlier, The EurAsian Times had carried out a comparative analysis of India's Tejas Mark-1A and Chinese Pakistani JF-17. Compared to JF-17, many experts suggested that Tejas has an edge with its more potent engine, radar system, and electronic warfare suite, BVR missile capability while others favored 'tried and tested' JF-17s.
According to experts writing for the EurAsian Times, the JF-17 also comes with a Russian engine, about which Malaysia's experience has not been good when it comes to serviceability.
The country also operates the Russian MiG-29s with similar engines, which are said to require significant after-sales support and maintenance. However, Tejas will be powered by a General Electric F404 engine, also used in Malaysia's F/A-18s, which has delivered satisfying performance.
Export Potential
Younis Dar, a defense writer with The EurAsian Times, had made a case for how the LCA Tejas Mark-1A may be shot down by the JF-17 in the export war. His report cites Argentine Air Force chief, Brigadier Xavier Isaac, who told local media that the country is reconsidering the JF-17.
Abhijit Iyer-Mitra, a senior fellow at the Institute of Peace and Conflict Studies, New Delhi, spelled out 10 different reasons why the JF-17 is being preferred by the global market over JF-17s.
He began by saying, "Tejas has a very small set of weapons integrated with it, mostly Indian and some Western. So, on one hand, you force countries to buy Indian weapons that don't work for them – or if you get western, they'll ask, what's the benefit of buying Indian?"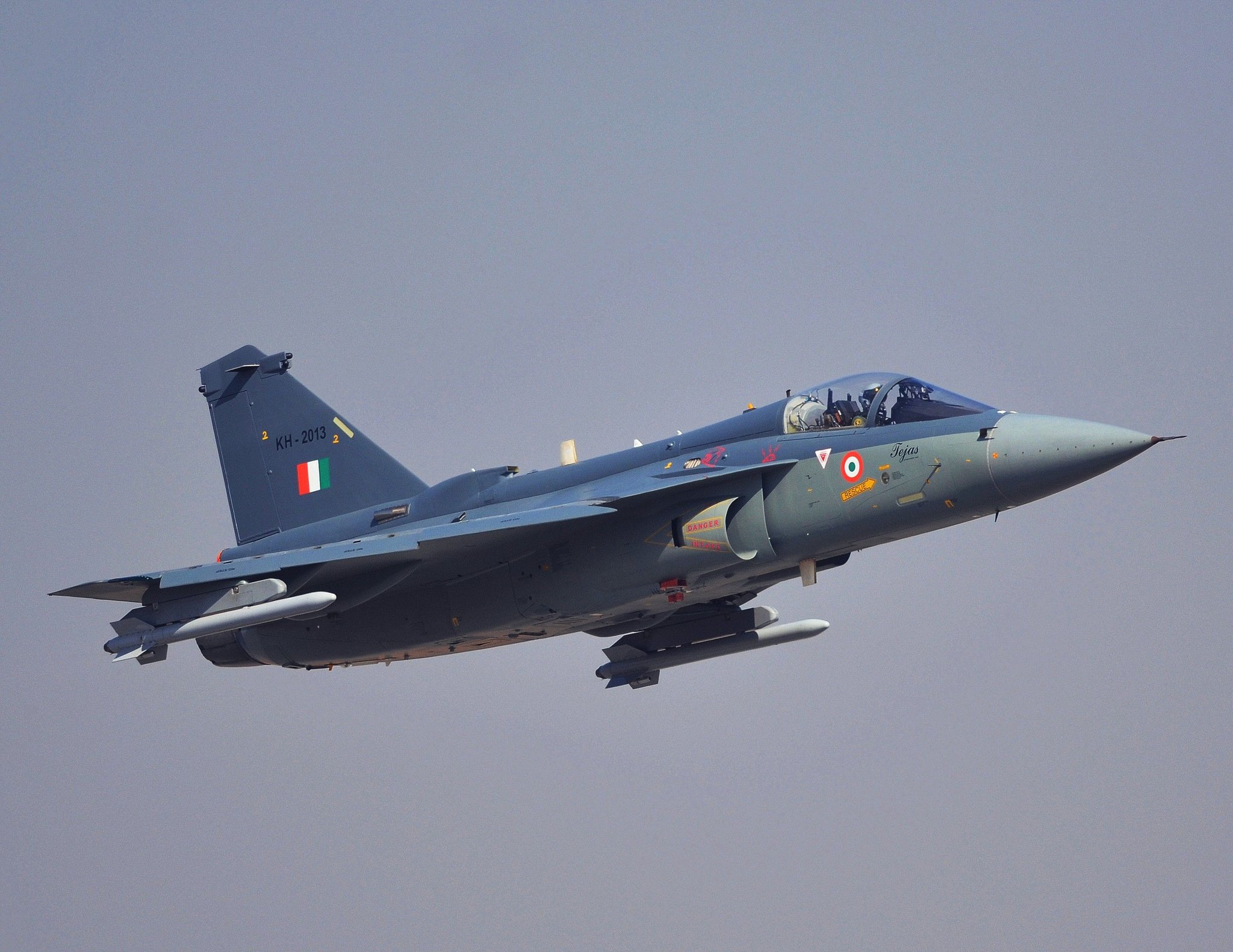 "With Pakistan – the JF-17 essentially slots into the Chinese supply chain – which has a massive variety of proven and demonstrable weapons. So, nations buying the JF-17 already have Chinese weapons to mate or are comfortable with buying Chinese weapons that anyway have a proven track record.
In fact, countries with bad human rights records like Pakistan, Iran, North Korea would prefer the Chinese as they don't impose sanctions.
"China has a Security Council Veto and any country buying weapons from China can have significant influence over any Security Council decisions (same with US or French or Russian weapon sales). India has no such Veto," he added.
US Lures India With 'Hybrid' F-21 Fighter Jet That Boasts Capabilities Of Both F-35 & F-22 Raptor
He pointed out that, "Tejas is confused aircraft – it doesn't fit any known market segment. The JF-17 is a modest fighter but whatever advancements it brings are solid and proven. [On the other hand] Tejas is a nightmare – nothing about it is proven – there's been too much mixing and matching and it inspires zero purchaser confidence.
"Finally, the question of re-export. JF-17 uses mostly Chinese but some Italian (avionics and radar) and Russian (engine) equipment – all of which are cleared for re-export to third countries. Tejas uses American engines, Israeli radar, and a mishmash of avionics from countries that will never authorize re-export."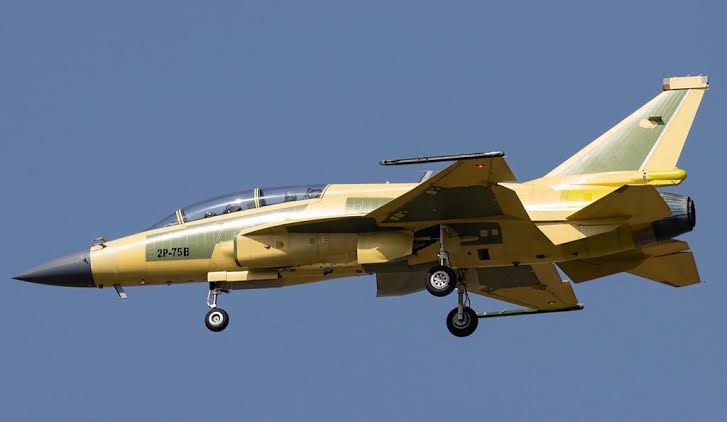 Shahid Raza, a defense expert from Pakistan, echoed similar views. "Tejas also suffers from the fact that currently there's no major operator of this aircraft, not even the Indian Air Force, which only has a handful of these aircraft in service. This reduces the confidence of any potential buyer," Raza said.
In June, The EurAsian Times reported Malaysia has accelerated efforts to acquire a new light combat aircraft and released a tender. India's HAL Tejas is in the race for the contract, along with several other foreign platforms.
It is to be seen whether Indian HAL Tejas can overpower Chinese/Pakistani Jf-17 Thunder in both air capabilities and exports.