There has been a renewed interest in the Chabahar port after India, Iran, and Uzbekistan held a trilateral meeting on the strategically-important port earlier this week. With the change in the US government, the Chabahar port is likely to see a lot of action, according to experts.
Chabahar Port: India Gaining Foothold In Central Asia As Iran's Chabahar Port Attracts New Foreign Partners
The three countries discussed the utilization of the port for trade and transit purposes and enhanced regional connectivity. Experts believe that India and Uzbekistan's renewed talks on Chabahar with Iran have come in the backdrop of reports of US President-elect Joe Biden considering re-engaging with Tehran on the nuclear issue.
Phunchok Stobdan, a former Indian ambassador who served in Central Asia, told EurAsian Times that since Trump is going out of power, sanctions on Iran will be removed and Chabahar will be opened up again.
"The sanctions by the United States are likely to be replaced because nuclear talks are restarting. This opens up prospects of Chabahar, reason why Uzbekistan and others are also showing interest," he said.
Trilateral Meet
The three sides — India, Iran, and Uzbekistan, would be holding Chabahar Day, as proposed by New Delhi, on the sidelines of the International Maritime Summit scheduled for January 2021.
Before the trilateral meeting, Indian Prime Minister Narendra Modi and Uzbek President Shavkat Mirziyoyev had met during a virtual bilateral summit on December 11, during which Uzbekistan expressed keen interest in Chabahar port.
On December 15, Iranian Deputy Road Minister and Transport Affairs Minister Shahram Adamnejad and Uzbek Deputy Minister of Transport D Dehkanov held a virtual summit to discuss the implementation of transit strategies between the two countries to the origin and destination of India and other third countries through the port of Chabahar, Mehr news reported.
Uzbekistan's Interest
While Chabahar could be India's gateway to Central Asia and the Caucasus region, the port is an opportunity for Uzbekistan "to diversify its export markets in oil and gas to control the ambitions of China", noted ORF research fellow Ayaz Wani.
Wani points out that due to "growing skepticism towards China's assertive hegemonic behavior towards Central Asia", New Delhi and Tashkent have found growing bonhomie.
In spite of the US sanctions, India was exempted and continued to invest in Chabahar. India's importance to Chabahar can be gauged from its budgetary allocation to the project, which doubled to Rs 1,000 million in 2020-21 from Rs 450 million in the previous year, he wrote.
Earlier this year, there was speculation that a potential $400-billion trade and military deal between Beijing and Tehran could impact the India-Iran ties. There were also reports that Iran had dropped India from the Chabahar-Zahedan Railway Line project due to a shortage of funds.
However, both sides had dismissed these reports. When asked about a possible impact of the partnership between Iran and China, Indian Minister of State for External Affairs V. Muraleedharan had said in September: "Our relations with Iran stand on their own footing and are independent of its relations with third countries".
But Stobdan says that Iranians were quite upset with India and decided to move towards China.
Iran Seems Happy With India
Meanwhile, during the recent bilateral talks between Iran and Uzbekistan, an Iranian official highlighted that the presence of Indian investors at the port, which in the past 22 months, accepted 72 container ships, 20 general cargo ships, 3 livestock ships, and one cargo ship.
Ports & Maritime Organization Of Iran official Khosrow Saraei invited Uzbek transport officials to use the facilities provided in Chabahar while referring to the good experience of Indians in attracting goods and ships to the port of Chabahar.
Muralitharan had said in Parliament that the Indian company, India Ports Global, took over the operations of the port in December 2018 and since then the company has handled 1.2 million tonnes of bulk cargo and about 8,200 containers.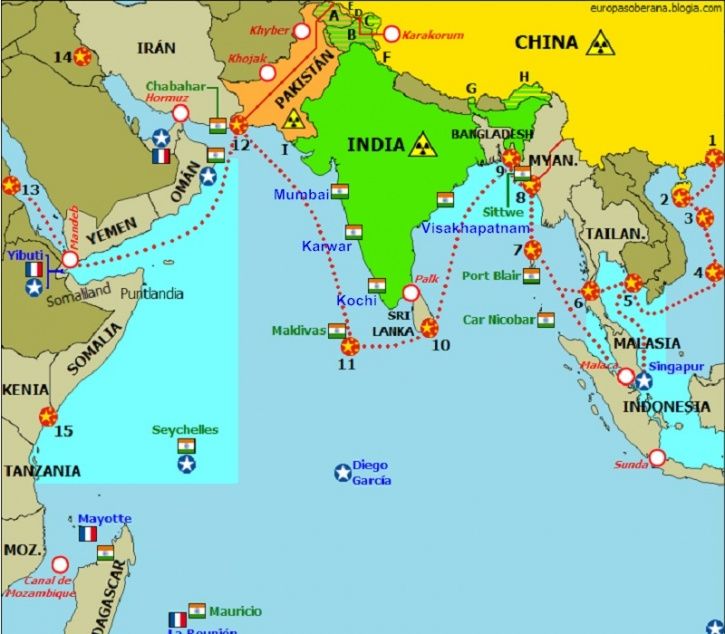 AK Pasha , professor of international affairs at Jawaharlal Nehru University (JNU), told BBC that India is constantly trying to get countries like Kyrgyzstan, Tajikistan, Kazakhstan to join the project.
Under Trump, India was allowed to ship goods to Afghanistan through the Chabahar port. The exemption was not allowed to ship goods to Central Asia via Iran, Pasha said. The US did not apply sanctions to the development of Chabahar by India as it could play a role in the economic development of war-torn Afghanistan.
With no more fear of sanctions, Iran has "announced a 50% discount on the transit of goods and a 25-year tax exemption and free transfer of currency abroad as part of the benefits of investing in the port".
---
Follow EurAsian Times on Google