Former Prime Minister of Pakistan, Imran Khan, has warned that the country will descend into a civil war if elections are not announced.
"We will see if they allow us to go towards elections through legal and constitutional means otherwise this country will go towards (a) civil war," Khan told Sami Ibrahim in an interview for a private TV channel called Bol.
The ousted premier further said there was "no question" of returning to the National Assembly as that would "mean accepting the conspiracy" that had removed his government.
Khan said he was waiting for the apex court to decide on his party's plea to provide protection to the protesters, after which he said he would issue the date for the next march, Dawn new reported.
The PTI Chairman admitted he did not enjoy absolute power as the prime minister, indicating that the actual centers of power in the country lay elsewhere and "everyone knows where that is."
Khan said his government had been "weak" when it came to power and had to seek coalition partners, adding that if the same situation were to arise again, he would opt for re-elections and seek a majority government or none at all.
"Our hands were tied. We were blackmailed from everywhere. Power wasn't with us. Everyone knows where the power lies in Pakistan so we had to rely on them," he said without elaborating any further who he was referring to.
Imran Khan said that if the establishment did not take the "right decision", the army would be destroyed, and "Pakistan would be divided into three pieces".
The Pakistan Media Regulatory Authority (PMRA) banned the channel from re-telecasting the interview, BBC reported.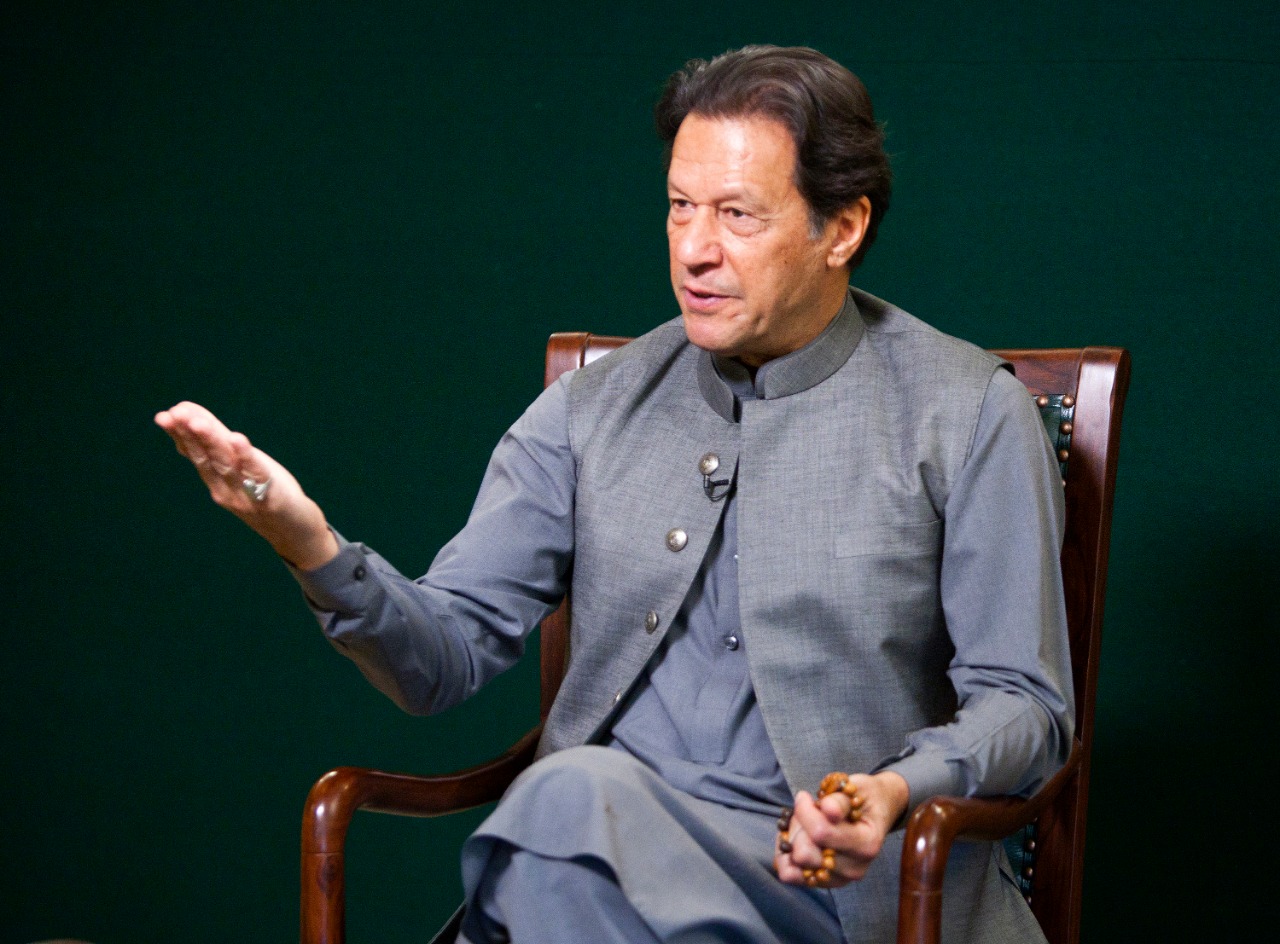 The former PM has also been accused of violating the right to freedom of expression guaranteed by Article 19 of the Constitution, as well as the laws of PMRA, according to the notification.
Furthermore, the interview came in the backdrop of Khan getting a three-week pre-arrest bail from the Peshawar High Court (PHC) in the case of alleged arson and vandalism by his supporters during the Azadi (Freedom) March organized on May 25.
The Pakistan government is reportedly mulling a case of sedition against Khan for allegedly planning an attack on the Federation.
At the beginning of the interview with Sami Ibrahim, Imran Khan condemned the arrest of his party members during the Long March. "We were satisfied; we thought we would go easy. But now we have to understand that our fight is with the mafia."
"9th April night will always be remembered as the night when our country suffered the most."-@ImranKhanPTI #امپورٹڈ_حکومت_نامنظور #IKonBOL pic.twitter.com/A85CHi3Hxh

— PTI (@PTIofficial) June 1, 2022
Imran Khan and his supporters have consistently maintained that the overthrow of his government was a US conspiracy due to its displeasure over not following its diktat and for visiting Moscow and maintaining ties with Russia. The US has categorically refuted all such claims.
Pakistan's Denuclearization On The Anvil?
At one point in the interview, the anchor asks Khan if the establishment did not support him. To that, Khan replied, "This is Pakistan's problem, the establishment's problem. I will give you in writing that these two will be ruined, the army will be ruined first.
Let me tell you from the start. Since they have come to power, the rupee is falling, the stock market has crashed and things have become expensive. Pakistan is inching towards defaulting on payments. If the establishment doesn't make the right decisions then I can assure in writing that [before everyone else] they and the army will be destroyed because what will become of the country if it goes bankrupt," he said.
"Pakistan is going towards a default. If that happens then which institution will be [worst] hit? The army. After it is hit, what concession will be taken from us? Denuclearization."
حکومت کے اشارے پر لفافہ صحافی اور بکاؤ چینلز پراپیگنڈا کرنا شروع ہو گئے ہیں

اس کلپ میں عمران خان نے اسٹیبلشمنٹ کے غلط فیصلوں کے خطرناک نتائج کے بارے میں آگاہ کر رہے ہیں… اس میں کوئی قابل اعتراض بات نہیں.. لیکن پراپیگنڈا کے ماسٹر ایکٹیو ہو گئے ہیں pic.twitter.com/RBzZdVE2Nv

— Anwar Lodhi (@AnwarLodhi) June 1, 2022
"When the army is weakened, then what condition will be placed in front of us, it will be the one they put in front of Ukraine i.e. to denuclearize, to eliminate nuclear weapons. Pakistan is the only Islamic country that has nuclear weapons. What will happen if they are gone? I will tell you today that Pakistan will be divided into three."
He further said his government was "weak" when it came to power and needed to form coalitions, and that if the same circumstance arose again, he would run for re-election and seek a majority government or none at all.
"Our hands were tied. We were caught from all sides. That is, (we) were blackmailed from everywhere. We did not have the power completely… In Pakistan, everyone knows where the power is."
Those who conspired to topple our govt had no plans to deal with the economy. Their main priority was to give themselves NRO2 (immunity from their corruption cases), rig elections; destroy state institutions with their goons & crush opposition thru FIRs & state power. pic.twitter.com/Fp7UjDX1FY

— Imran Khan (@ImranKhanPTI) June 2, 2022
While Imran Khan's political opponents have slammed his remarks, his supporters rushed to clarify the controversial statements and do damage control. Former Information Minister and a Khan loyalist, Fawad Chaudhry said in one of his tweets that "Imran Khan has pointed out the dangers facing Pakistan in the event of economic devastation."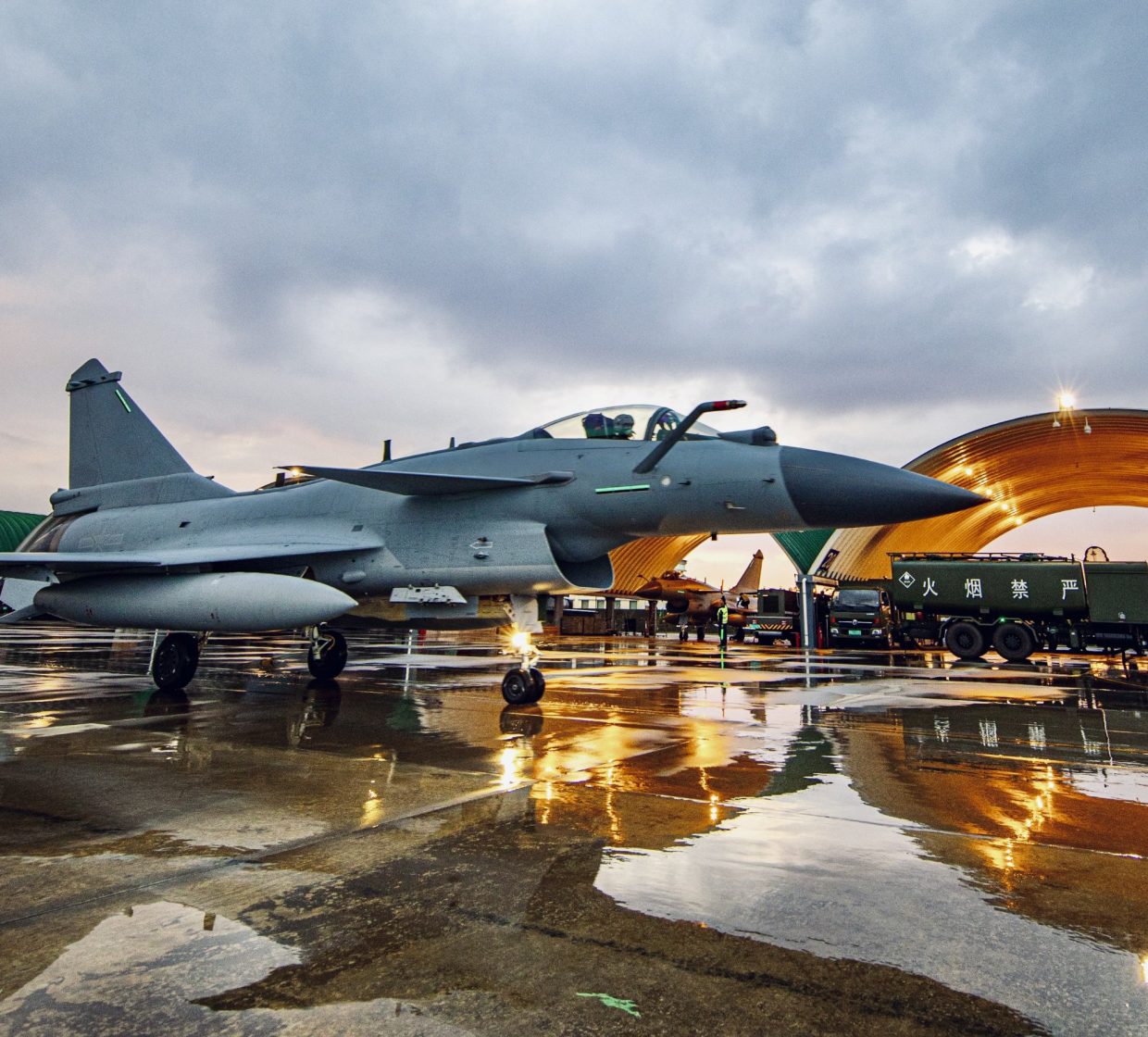 Was Imran Khan People's PM?
Shehbaz Sharif, the Prime Minister of Pakistan, reacted angrily to Khan's controversial remarks, saying the former PM was "unfit" for any public office after his remarks.
"While I was in Turkey inking agreements, Imran made naked threats against the country. If at all any proof was needed that he is unfit for public office, his latest interview suffices," the prime minister tweeted. "Do your politics but don't dare to cross limits and talk about division of Pakistan," he added.
Information Minister Maryam Nawaz also criticized Khan's remarks. Describing Khan's mental illness "The former PM is in the final stage of madness".
We all behind Imran Khan ??❤#وہ_کون_تھا pic.twitter.com/isKswuUVBb

— Ghazala Sohail (@GhazalaSohail5) June 2, 2022
However, the tide of people's support was somehow overwhelmingly with Imran Khan. Former minister Zartaj Gul felt Khan's words were being distorted by journalists. She expressed her confidence in Khan and stated that Pakistanis were now aware of the problems plaguing Pakistan and fully trusted the former PM.
نون لیگ کے حمایتی صحافیوں کی عقل پر مزید پتھر پڑ گئے ہیں! ان کو اب تک اندازہ نہیں ہوا کہ قوم مکمل طور پر حالات اور سیاسی محرکات کو سمجھ چکی ہے۔ جس نے بھی عمران خان کے خلاف بات کی، اس کی ساکھ کا کباڑہ ہو گیا کیونکہ خان صاحب کی سچائی اور وطن پرست سیاست عیاں ہے۔#وہ_کون_تھا

— Zartaj Gul Wazir (@zartajgulwazir) June 1, 2022
While journalists in Islamabad expressed their disappointment, some in foreign countries took a more positive view of Khan's remarks. A London-based journalist Ihtisham Ul Haq tweeted: "Before commenting and targeting Imran Khan on his statement, all these so-called journalists & anchors should sit down with an economist for an hour or two, who knows Pakistan inside out. He will tell you the same thing. This is a very sensitive matter. Stop making fun of it."
However, some journalists took a more nuanced view of the matter and acknowledged that the comments were being taken out of context and the matter was being blown out of proportion. Journalist Amir Zia, particularly, came in support of the beleaguered ex-PM.
I am shocked the way a couple of news channels, including Geo, unethically twisted & distorted @ImranKhanPTI's interview given to #BolNews senior anchor #SamiIbrahim. Former premier highlighted efforts by hostile powers to divide Pakistan. Reporting out of context is dishonesty. pic.twitter.com/4QNU5SpcVI

— Amir Zia (@AmirZia1) June 1, 2022
A user named Anaya Khan said that this proves that "this person does not think about the national interest. He only thinks about himself." However, a PTI supporter Sara Barkat on Twitter said that Imran Khan is making the right prediction. "It is true that without Imran Khan, Pakistan will be divided into three pieces."
Imran khan exposed now we all know he is only leader who can safe pakistan! Thw visionary leader#Imran_Exposed pic.twitter.com/FYyn6tW9Jt

— Hamza ?? (@TimesOfPti) June 3, 2022
The going could be tough for the embattled Prime Minister, but the developments unfolding in Pakistan are a departure from the traditional coup regimes.