A video on social media allegedly shows six Chechen fighters in Ukraine nearly escaping an artillery/mortar attack by Ukrainian forces.
The Chechen fighters, also known as Kadyrovtsy, were shooting a video when there was an explosion just a few meters behind them. The blast rocked the soldiers, but they appeared to maintain their composure, and none of them was injured.
The Kadyrov-dons were lucky this time, but it won't always be this way pic.twitter.com/qixkVkTcG1

— ТРУХА⚡️English (@TpyxaNews) September 21, 2022
The video was shared on social media with netizens supporting Ukraine, saying, "The Kadyrov-dons were lucky this time, but it won't always be this way."
One netizen could not believe the video was genuine and said it must have been staged. "Something is off here. If a mortar landed that close, they would have scattered, not walked off. I think this was staged to include the mortar round or explosion," said John Brady in a Twitter post.
Success Of Chechen Fighters
At least 1200 Kadyrovites entered Ukraine in late February, as per Ukrainian intelligence. Since then, more have been pouring into the war-ravaged country to support Russia's war effort in Ukraine.
In September, Chechen leader Ramzan Kadyrov announced the deployment of two Chechen divisions of the National Guard of Russia in Ukraine, in addition to four battalions dispatched in June.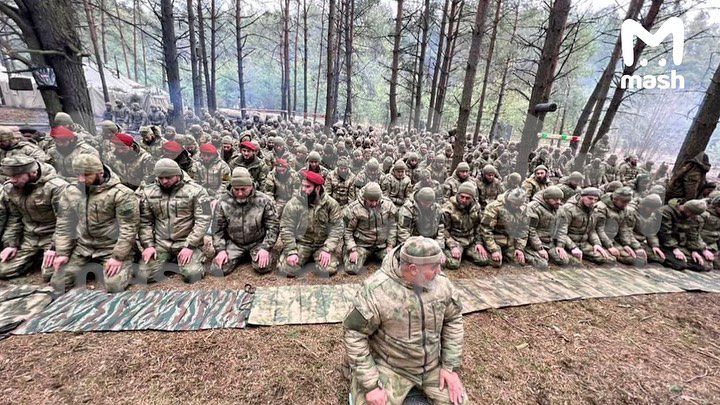 So far, he is the only regional leader in Russia to have sent most fighters to Ukraine. He has also called upon other regional governors to "self mobilize," equip and train 1000 conscripts each and then dispatch the newly created 85,000-strong force to the war zone.
Aurelie Campana, a Political Science Professor from Université Laval, told EurAsian Times that Kadyrov has greater power than other leaders of federated regions of Russia.
"Among other things, he heads militias. Although formally integrated into the Russian National Guard created in 2016, these troops are still led by Kadyrov and are considered his personal soldiers," Aurelie said.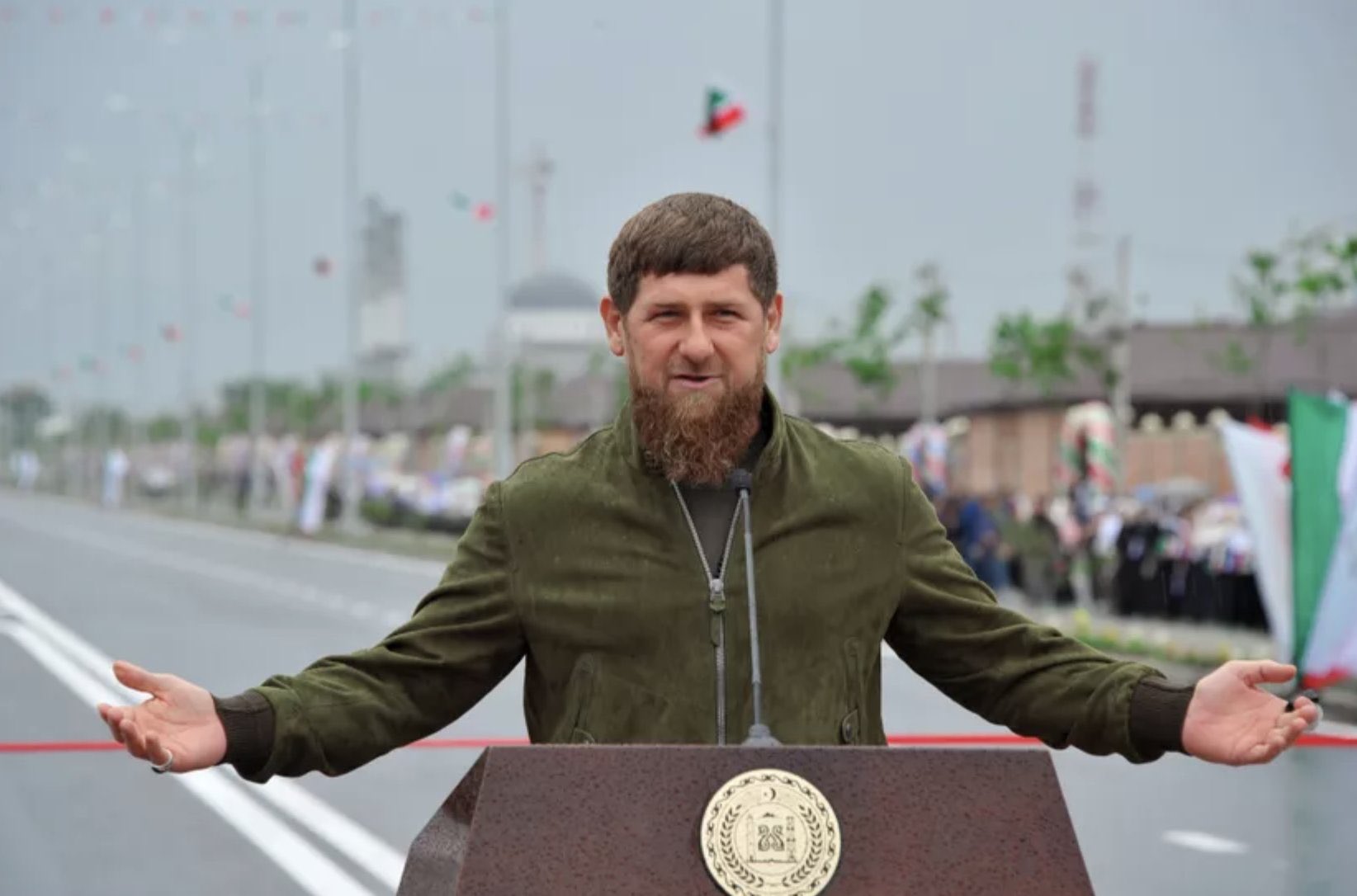 On the battlefield, the Kadyrovites have built a reputation as formidable fighters. They have published various videos on social media of fierce and rugged Chechen soldiers posing and celebrating their victories against the Ukrainian forces.
However, as per several accounts, the Chechens are suffering heavy losses, which they have been hiding underneath the veneer of bravado created through a successful propaganda campaign.
This is how it looks when Kadyrov's Chechen fighters celebrate their role in "liberating" Mariupol. To be "liberated" by this gang of gangsters isn't anything to be wished for. pic.twitter.com/5JeqqzSQq2

— Carl Bildt (@carlbildt) April 21, 2022
Several observers, including Russian military veterans, say that the videos are staged and nothing more than an advertisement that portrays Chechens as playing a pivotal role in Russia's ongoing military campaign in Ukraine.
"Their success is definitely inflated; I think that they added very little to the military potential of invading forces," Marat Gabidullin, a former Russian mercenary who fought alongside Chechen fighters in Syria, told Al Jazeera.
Another video of Chechen fighters in Mariupol. https://t.co/ZS59afRC3K pic.twitter.com/0SBUcQUqmM

— Rob Lee (@RALee85) March 23, 2022
"They never were an active, formidable military force. They have never been used as assault groups," said Gabidullin, who commanded a squad of the Wagner private army that fought for President Bashar al-Assad's government in Syria.
Gabidullin further claimed that a squad of Kadyrovtsy had joined the Wagner group in Syria at Kadyrov's request. However, it was disbanded after they panicked during their first confrontation with anti-Assad rebels.
Kadyrov Criticizes Russian Defense Ministry 
On the other hand, Kadyrov has, on several occasions since the beginning of the Russian invasion of Ukraine, blamed the Russian Defense Ministry for the failures in the ongoing Ukraine conflict.
The latest remarkable instance of this was witnessed in September when the Moscow-appointed Chechen leader put out an 11-minute voice message leveling scathing criticism of the Russian Defense Ministry's handling of the Ukraine war while implicitly hinting that President Putin might not be aware of the real situation on the ground.
"I am not a strategist of the same level as those in the Defense Ministry, but mistakes were made," Kadyrov said in an audio message posted to his Telegram channel on September 10.
"If today or tomorrow no changes in strategy are made, I will be forced to speak with the leadership of the defense ministry and the leadership of the country to explain the real situation on the ground to them. It's a very interesting situation. It's astounding, I would say," said Kadyrov.
Chechen Fighters Not Trained For Ukraine War?
EurAsian Times spoke with experts to understand more about the role of Chechen fighters in the ongoing Ukraine war and the meaning of Kadyrov's criticism of the Russian Defense Ministry.
Pavel Luzin, an expert on the Russian Armed Forces, told EurAsian Times, "Chechen fighters are well-suited for asymmetric warfare and counter-insurgency operations, but their organizational structure and intellectual capacity are far from being effective within modern regular warfare."
According to Aurelie, Chechen troops are trained primarily to do policing in conflict and post-conflict settings.
"They are experienced in fighting against non-state insurgent groups. However, this is the first time they have been engaged in a high-intensity interstate war," Aurelie said while adding, "Kadyrov's position should be understood as a way to absolve himself of responsibility for the fallen Chechen militia members in Ukraine."
Various media reports suggest that the Ukraine war's failure could end President Putin's rule, creating problems for Kadyrov. When asked about this, Aurelie explained that Kadyrov is said to have a special relationship with Putin based on two-way exchange and a clientelist-type principle.
"Kadyrov's future is largely tied to that of Vladimir Putin. However, Putin's leadership is not really contested at the moment. Moreover, Kadyrov has firmly established his power over Chechnya," Aurelie said.
"We are far from the situation where a change at the head of the Russian Federation would automatically lead to a change at the head of the Republic of Chechnya," she added.