Defense Minister Sergei Shoigu recently stated that about two million Russians had already been drafted into the military since President Putin ordered partial mobilization two weeks ago.
However, the alleged videos from the battlefield showing Russian soldiers fighting for their life and surrendering paint a bleak picture.
Russia's Poseidon 'Nuke Drone' Test: Is US-Led NATO Making Mushroom Clouds Out Of A Molehill?
The latest images and videos circulating on social media show Russian soldiers allegedly surrendering to the Ukrainian soldiers in Kherson Oblast.
A video doing rounds on social media shows a group of Ukrainian soldiers stationed along a short section of a dirt road in the Kherson Oblast region. Soon, a Russian BMP-2 infantry fighting vehicle (IFV) approaches the group while bearing a distinctive white cloth tied to its turret, signifying the surrender.
According to reports, demoralized Russian troops that have now been uprooted from regions they occupied as part of the Russian blitzkrieg in Ukraine have been surrendering to save their lives. These mass surrenders and arms laying came when Russian President Vladimir Putin signed a decree to conscript his countrymen fit to fight a war.
Russians raise the white flag and surrender themselves and equipment to Ukrainian soldiers.

Part 1. pic.twitter.com/Od5EvyrbY4

— Jay in Kyiv (@JayinKyiv) October 5, 2022
Part 2 pic.twitter.com/9xQe0aVhzp

— Jay in Kyiv (@JayinKyiv) October 5, 2022
According to reports, these surrenders have been more frequent, mainly since Putin's mobilization proclamation was made public on September 21. The mass conscription has triggered protests, widespread flights, and unrest among Russian citizens — specifically from those currently being forced to join the war.
A spokesperson for the Ukrainian Armed Forces recently revealed that a hotline set up by Ukraine called 'I want to Live' for Russian troops to contact for help on surrendering had received a deluge of calls.
On October 4, Vitaliy Matviyenko, a representative for the hotline, told the British publication the Daily Express that the hotline had already received more than 2,000 applications. Russian army soldiers and their loved ones concerned for their sons' and husbands' lives are calling.
Zelensky knocks it out the park every time. I'm not a Russian conscript but I feel I should surrender to the Ukrainian Army. pic.twitter.com/W8Nv6LusYF

— Dr. Ian Garner (@irgarner) September 29, 2022
"Among other things, we are talking about three meals daily, medical care, and the opportunity to contact relatives. The only chance to avoid death in Ukraine is to surrender," Matviyenko said.
When Russian soldiers phone the hotline, they are given instructions on how to surrender and assurances that they will be handled under the Geneva Convention.
In late September, a Ukrainian government website called 'Visit Ukraine' published a step-by-step guide for Russians who did not want to be drafted into the military to fight and those who wanted to surrender to Ukraine.
The first step read: "By all available means, try to avoid or sabotage the mobilization."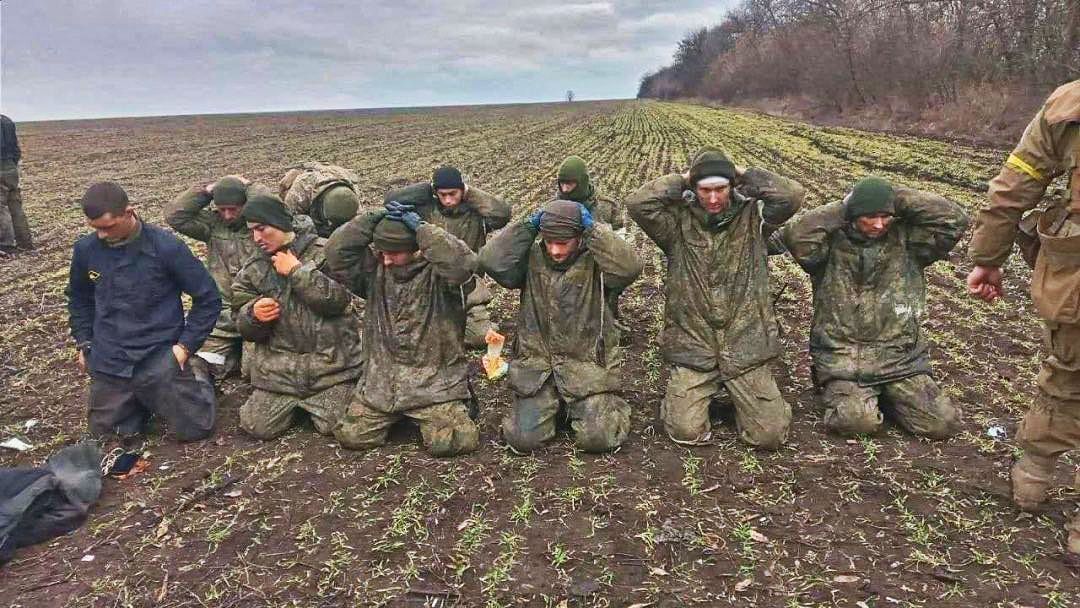 Are Russian Troops In Dire Straits?
In the latest video of surrender from the Kherson Oblast, an Infantry Fighting Vehicle mounted with a white flag approached the Ukrainian position and surrendered. A Russian soldier waved a white flag inside the open roof hatch of the IFV.
As the video progresses, a Ukrainian soldier approaches the Russian vehicle with his guns drawn and orders the Russian soldiers to leave the IFV and lie down. Then, with the others observing or keeping track of the area, one Ukrainian soldier starts searching the Russians with weapons.
The Russian soldiers are flipped onto their backs by Ukrainian soldiers, after which the men are taken into custody, and the area is secured. The BMP, which was also allegedly turned in at the surrender, has an unmistakable 'Z' marking that can be seen in the final clip.
Russian surrender of an BMP. Should be sent to all Russian soldiers as a text example how to get out of this war alive. #Kherson #Ukraine pic.twitter.com/RKikmlXA8Q

— (((Tendar))) (@Tendar) October 5, 2022
The symbol 'Z' has become a symbol of Russia's so-called 'Special Military Operation' in Ukraine that has is being said to have lost momentum in the face of a hard-core Ukrainian counteroffensive assisted by NATO-supplied advanced weapons that have wreaked havoc on Russian positions.
There is currently no evidence to substantiate the claim that the film is staged or represents some training event, as some suggested.
I Want to Live provides a reward for surrendering armored vehicles, as the Russian regiment did in the video. Russian forces have suffered significant losses on the battlefield, and reports of surrender further dent Moscow's operation.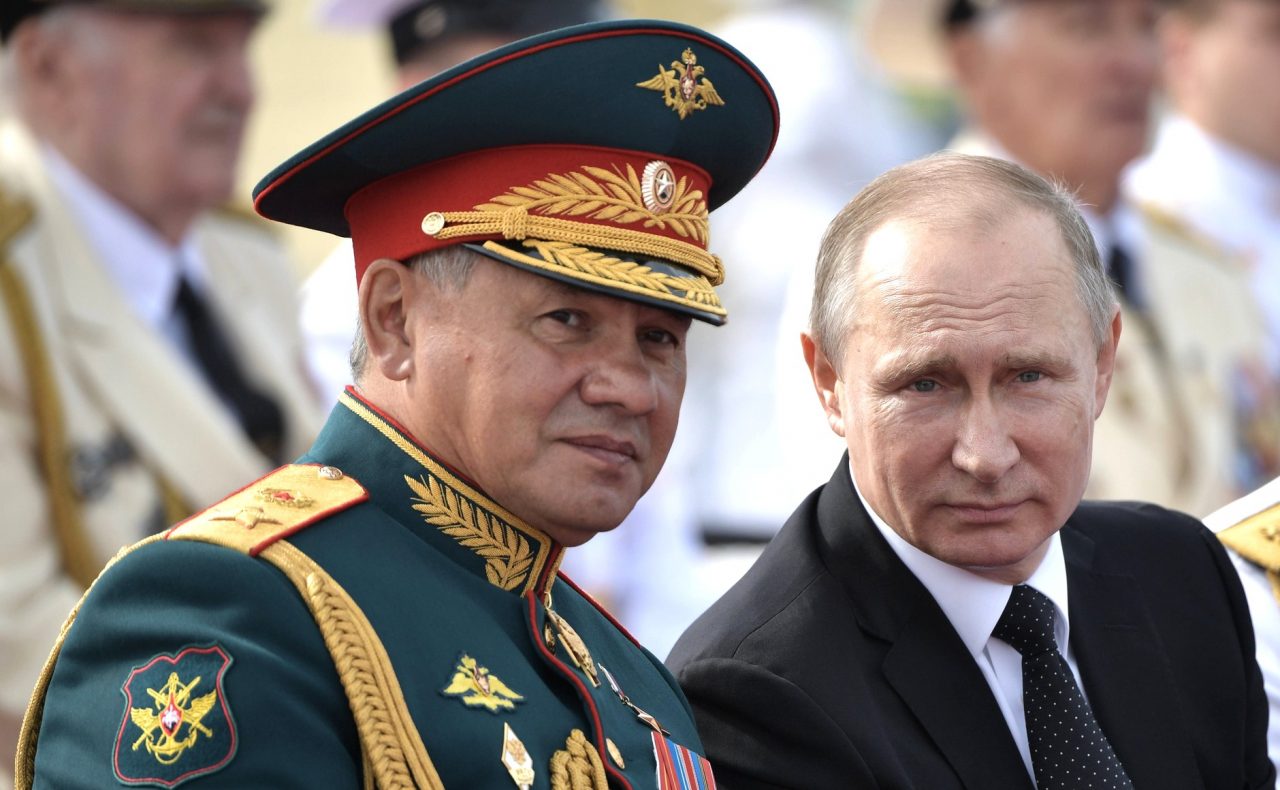 That being said, the surrendering process has not been smooth sailing either. In the Kherson oblast, a Russian soldier who wanted to surrender to the Ukrainians was allegedly shot at by his comrades-in-arms, Telegraph reported.
Moscow, according to military analysts in the West, has a problem. It might send hastily assembled troops to the front lines to overcome the losses, but this would probably have little impact on the war's progress.
Or it may postpone sending in better trained and equipped troops until the following year when they might make a difference on the battlefield. However, Ukrainian forces could have made substantial additional gains by that point.